Home

Weddings By Cecilia
About this Vendor
Bilingual Officiant English-Portuguese-Spanish
Today's many modern brides can decide the tone of their ceremonies and how many or as little of the traditions they want to incorporate in their big day. Your ceremony may be presided in one of more languages as we are fluent in English, Portuguese and/or Spanish. You may keep your wedding ceremony more romantic talking only about love, friendship and family, more spiritual including readings and/or a blessing or a mixed one. You have the option of creating your own program adding a ritual or something that makes sense or is more in tune with you. We would love to set up a video chat to assist you each step of the way. Please visit our website to get to know a little more about our work. Thanks
Details
Civil Union, Commitment Ceremony, Elopement, Interfaith Ceremony, Non-Religious Ceremony, Religious Ceremony, Same Sex Ceremony, Second Wedding , Vow Renewal Ceremony
Catholic, Nondenominational, Protestant, Christian, Interfaith
Contact Info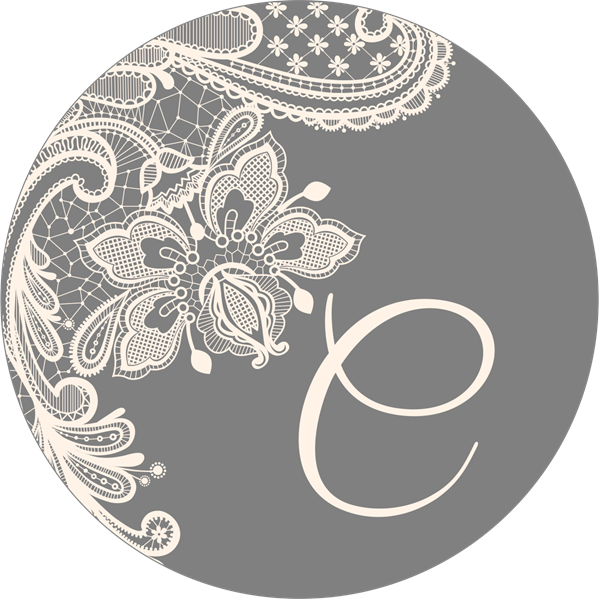 April Wedding
Reviewed on

8/16/2013
Stephanie T
Cecilia did such a beautiful job for our wedding ceremony. She was available anytime we had a question. All our guest just loved that she was able to do our ceremony in spanish and english. For our unity ceremony we were not sure what we had wanted to do, and she gave us some... Read More suggestions. We ended up doing a Wine Ceremony with our parents along with The box of Wine and love letters. None of our guests had heard or those and absolutely loved it. Everyone loved how romantic it was and had some elements that were spiritual. Cecilia was just such a pleasure to work with. I would definitely recommend her services to future brides.
---
Experienced, charismatic and professional
Reviewed on

9/09/2013
Jaime C
Cecilia made our planning for the ceremony extremely easy. She has everything you can possibly need or want. From her ceremony book she has romantic to religious rituals and traditions to choose from. She helps you make your ceremony unique and intimate. It was a pleasure... Read More working with her. Thank you Cecilia for making our special day unforgettable!
---
Beautiful Ceremony!
Reviewed on

7/31/2013
Krystel H
My husband and I had a destination wedding in Miami and I found Cecilia on theknot. We set up a meeting and she was so nice, informative, and happy. I had a meeting with another officiant that didn't go so well and when I talked online (through skype) with Cecilia I knew that... Read More she was perfect for what we were looking for. She was so helpful with the ceremony planning and helped guide us to certain readings and really wanted the ceremony to reflect us. The best part was the fact that Cecilia was so flexible. We got married June 24th which was the day that the Miami Heat also had their parade. We were boarding a cruise quickly after our ceremony and we had to have the ceremony about two hours earlier than we had originally stated. I called Cecilia and explained the situation and she had no problem at all coming early. She had a very calming presence and was wonderful!
---
Reviewed on

7/11/2017
Alejandra d
Cecilia is the best !!!She made our day Prefect!!!! Her ceremony was beautiful and not only that but she customized it on 3 different languages so every body could understand. She provided us with a menu of different options we could choose from to make the ceremony our way.... Read More She is just awesome and my husband and I could not thank her enough. I suggest if you are getting married Cecilia is the one!!!
---
Reviewed on

5/03/2017
Samantha S
Cecilia is awesome! We first "met" with her via video chat to accommodate our hectic schedules. We went through every step of our ceremony so we knew what we were to expect and to make it personal for us! Cecilia was punctual, kind, and professional. It was such a pleasure... Read More having her officiate our wedding!
---
Reviewed on

4/17/2017
Angela C
Cecilia is great in every way! Very professional, and caring. From the moment she contacts you she makes everything so easy and clear, she is always available for any questions so at no moment will you feel clueless. Our wedding was 4/15/17 and our ceremony was amazing she was... Read More awesome. Cecilia is bilingual which helped a lot since my family is from Ecuador and Spanish was a must. Cecilia made our day unforgettable. Thanks Cecilia for being so sweet; we are very happy we found you. Best, Angie and Jeremy Dale
---
Reviewed on

3/08/2017
Liza L
Cecilia was awesome! She made out ceremony in Spanish, everyone felt so toached and moved with her words. It was totally personalized to us and our story! Thank you very much for your service we highly recommended her!!!
---
Reviewed on

12/02/2016
Michael M
Where do I begin to write a review for an individual who set the tone and absolutely made our wedding ceremony, the perfect wedding ceremony? From the moment we did our first interview with Cecilia via Skype, we knew that she would be the officiant for our wedding. Cecilia is... Read More extremely professional, knowledgeable and walk us through every detail of our wedding ceremony. She was perfect. Every detail, every expression and every word could not have been any more perfect. Thank you Cecilia for making our special day, absolutely perfect!
---
Reviewed on

10/14/2016
Diana O
My husband is from Portugal and I am from Colombia. When looking for an officiant we were thrilled to find Cecilia who could do our ceremony both in Portuguese and Spanish. We had a Face Time with her in January/16 right after we got engaged, and we immediately knew that we... Read More wanted her to marry us on Sep/16. We didn´t interview anyone else because we understood that she was open to adjust our ceremony to our language and general needs based on our beliefs. We are not religious, but our parents are, and that piece was important for them, so Cecilia found a way to include religion here and there, but slightly. Also, she suggested that we could honor our fathers that couldn´t travel to our wedding due to health issues by mentioning them; she suggested too to include as part of the ceremony some honoring words for our mothers from each of us; I´ve never seen that in a wedding before because typically all focus is on the couple, but Cecilia made it inclusive, honoring and special. The speech was very unique, romantic and spoken in both languages, so that all of our guests could follow. Along the process from January to September, she was always highly responsive, accommodating with the changes to the speech and reachable via email, calls, whatsapp. She even had a Face Time with us while on her vacation to finalize details. On our wedding day it rained and we had to delay the ceremony start by 30-40 mins and she had not a problem with that. Also we lost the sound of the microphones during the ceremony and she made the effort to speak louder so that everyone could hear her. She is extremely kind, and she ensures that the ceremony is held in a way that you and your guests will never forget. When we renew our vows, we will for sure contact Cecilia again. Thank you Cecilia, it was a pleasure to work with you and like with Disney, you made our wedding a Fairy Tale!
---
Reviewed on

7/25/2016
We were already expecting something special from our initial meeting (which was amazing!) but the ceremony was magical! Our biggest concern was that our families and friends were able to participate and understand what it was said since we all speak different languages, Cecilia... Read More conducted the ceremony in 3 languages in such a graceful way and without losing the profound emotion of the moment that all our guests told us they were so touched and even some of them wanted to renew their vows!!!! We're sure they'll call Cecilia. Thank you Cecilia for your amazing work, it certainly created the memories we wanted from our special day in our lives! Paoli & Liz
---
Reviewed on

6/27/2016
Kait B
I wish I could give more than 5 stars because Cecilia was simply amazing to work with. We had a bilingual wedding(English and Portuguese) and Cecilia was wonderful in both! We are so lucky to have found her for our big day and highly recommend her! Thank you for everything... Read More Cecilia! Just a note: She gives you so many options to design your ceremony so it makes it very easy. Very good for a couple who is having a destination wedding!
---
Bilingual Officiant for Wedding Ceremony
Reviewed on

1/08/2016
J.A. V
Cecelia did the most amazing job. A bilingual ceremony to be videotaped & sent to family that could not attend. It was so moving & touching everyone incl Bride & Groom were in tears at times. It was a lovely ceremony that could not have been more respectful of requests and a Joy... Read More for all guests to see. We are so grateful for all of Cecelia's helpfulness, suggestions, encouragement and wonderful appropriate words. Thank you from the bottom of our hearts.It truly was the perfect Wedding Ceremony, we are so blessed to have found you!!!
---
Just What We Wanted
Reviewed on

11/24/2015
Sherilyn S
Cecilia took the time to get to know my husband and me and created a personalized ceremony for us. Our ceremony was in both Spanish and English since my husband's family speaks mainly Spanish, so no one felt left out, which was really important to us. Cecilia made the ceremony... Read More simple for us but still special.
---
Our officiant
Reviewed on

4/18/2013
Ximena C
Cecilia was perfect , her job is done very professional ,very classi on time ,she worked with us making our ceremony a very especiall moment, we both are really thankful !!
---
Just Perfect
Reviewed on

12/29/2012
Elizabeth O
Cecilia is an amazing officiant and a beautiful person, very kind and patient with us. The ceremony was amazing, everybody loved it and everybody talked about how beautiful were the traditions we did. We couldn't be happier about our three-lingual ceremony , and I don't think... Read More there is any other person with such a professionalism and so much interest to make the customers happy. I definitely encouraged my girl-friends to book her (or Peter) as their officiant. Me and my husband were very proud to find out that we chose the best officiant for our ceremony.
---
Friendly, Patient, and Experienced
Reviewed on

8/23/2012
Stephanie N
Cecilia was very kind, patient and understanding. We has several things added and removed from our ceremony up until the week of our wedding and Cecilia never provided me with any problem. I am very detail oriented and Cecilia has no problem providing me with an updated Ceremony... Read More outline everytime I made a change. Many people would view it as a hastle and be slow about providing a return but Cecilia always emailed me right away with what I requested. She did a wonderful job arriving on time. We were rained on and the ceremony location had to be moved. I was so glad to see that Cecilia waited patiently and understood. She performed beautifully during our bilingual ceremony and did a wonderful job preparing us during the rehersal. It ran smoothly and everyone knew what to do. Our Rehearsal time and location were moved last minute but she still performed. Thank you for all you did Cecilia, Mr. and Mrs. Cone
---
Best team ever
Reviewed on

1/18/2011
Carola P
We came to Miami for our small destination wedding. After emailing with Cecilia we felt she was the right person to officiate our ceremony. Kind and helpful she had suggestions when needed and was able to give us a truly memorable ceremony. We were hesitant to hire a... Read More photographer because so many of our friends and family have their cameras glued to their wrists. We are so glad that we chose to have Peter as our photographer. The pictures were of such good quality, he and Cecilia were snapping everything! I couldn't be more pleased with this couple. Professional and so nice, from first email contact to our wedding day, it was truly a delight to have them as part of our event. May you enjoy continued success in your businesses.
---
Meet The Owner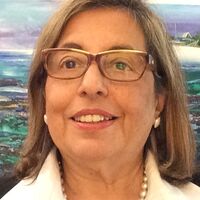 Cecilia Johnson
When I married my niece in my living room in 1998 I could never envisioned being a full time officiant. In 2008 Weddings by Cecilia was born as a part time activity. It became my full time job early 2013 and I love it. In 2015 Disney's Fairy Tale Weddings® (Orlando) invited me to be one of their preferred officiants. We have married over 750 couples from many different countries, religions and for those that don't belong to any religious institutions. We assist couples to have a ceremony that it is more in tune with their personalities and believes. Looking forward to working with you.