Home

Weddings by Christina
About this Vendor
Congratulations . . . You're Getting Married!
Your ceremony is the heart and soul of your wedding day. It is the part that makes you husband and wife. Let's create a heartfelt and romantic ceremony that you will remember and cherish forever. We are committed to creating a ceremony that incorporates your beliefs and values and we will work with you in creating something infused with love and joy and most of all - uniquely yours. We offer a variety of packages to suit your particular need. Our wedding packages also offer Videography, Beach Décor and Planning and Coordination services. You may also choose from a selection of add-on ceremonies like the Unity Sand Ceremony, Shells & Stones Blessings, Dove and Butterfly Release, Remembrances, Mother's Rose Presentation and many more. You said "Yes". Let us help you say "I Do".
Details
Civil Union, Elopement, Interfaith Ceremony, Non-Religious Ceremony, Religious Ceremony, Same Sex Ceremony, Second Wedding , Vow Renewal Ceremony
Buddhist, Catholic, Protestant, Christian, Interfaith, Jewish, Spiritual
Contact Info

Reviewed on

6/23/2017
Jordyn P
It was wonderful. Everything went so smooth. Krystal, our officiant, was wonderful! Would recommend to anyone who wants a beautiful stress free wedding!
---
Reviewed on

2/23/2017
Amanda T
Weddings by Christina were very easy to work with overall. Our officiant ended up being Christine Tollette. She was absolutely amazing. She was very responsive via email in regards to the style of the ceremony. She provided us a few examples of wording for different ceremony... Read More options. We were able to make adjustments to it and then during rehearsal she made sure we were happy with the flow of everything. Christine has a very calming effect (which is what every bride needs) and made sure we felt comfortable and at ease. If you have your choice of officiant, I would recommend if Christine is free for your event. She was amazing and made our day even more special :)
---
Reviewed on

1/25/2017
Heidi W
Fantastic! Christina knew just what we wanted from the start and made everything so easy..basically all we had to was show up. Christina stayed in contact with us answering what few questions we had. When even my husband (being a typical man) said he had fun, felt no stress,... Read More and would do it again that means something. JR did our ceremony and it was perfect...Bill was our photographer- he had great ideas for pictures and listened to ours as well. Planning a wedding from Ohio to Florida, within a month, and durning the holidays...sounds impossible? Not at all! Thank you so much Christina, Bill, and JR for making our day so special!!~Ty and Heidi
---
Reviewed on

10/22/2016
Jessica S
My husband and I can't say enough good things about Pastor Andy Mason whom we were connected with by Wedding's by Christina. Christina was incredibly easy to work with via phone and email and connected us with the perfect officiant for us. We got married two weeks ago now, and... Read More not a day has gone by that a wedding guest hasn't complimented him when talking to us about our wedding. We had a destination beach wedding, and did not get to meet Pastor Mason until our rehearsal the day before, but he far and above exceeded our expectations. Pastor Mason was incredibly easy to work with via phone and email, and arrived early for our rehearsal and wedding. When he assured me that our beach wedding was still going to turn out beautiful despite Hurricane Matthew (which hit Florida the day of our wedding), I felt much more at ease. He was very warm and friendly to our bridal party at the rehearsal and to all of our guests at our wedding. Our ceremony was incredible, there wasn't a dry eye on the beach, least of all ours. He had asked us to answer some questions about one another via email so that he could include them in the ceremony, (favorite thing about one another etc.) and he perfectly recited what we had said about one another- capturing the tone and our words perfectly. The ceremony was so personable that guests assumed he was one of our family members. Pastor Mason hit just the right tone and made our wedding formal and traditional, but at the same time very personable, and even made our guests laugh a couple of times. Our ceremony was absolutely perfect and just what we wanted, but better! We can't thank Pastor Mason and Christina enough!
---
Reviewed on

10/13/2016
Laura S
Oh my goodness where do I even start with how incredible Chris Tollette has been? First, she is incredibly attentive. She always answered calls and emails promptly. She is so easy-going yet also has a take charge attitude which is desperately needed sometimes during a... Read More wedding. But probably her best asset is her ability to problem-solve at the drop of a hat. We had a wedding where the flowers and mason jars were way too heavy to go on the shepherds hooks. She quickly came up with a solution to hook up smaller jars with twine and some of the flowers. Not to mention, everything was difficult because we were dealing with 50 mph wind gusts from the hurricane! Thank goodness she was there to help guide everyone along and keep the process going smoothly. The wedding turned out absolutely beautiful and I kept thanking my lucky stars that Chris was there with me each step of the way. I can't say enough about her and what an asset she is to the wedding planning process and the actual wedding day. If you are planning a wedding anywhere near Bradenton or Sarasota, you definitely need to hire Chris T. from Weddings by Christina. She is absolutely the best in the business!!
---
Reviewed on

8/08/2016
Hayley S
I planned my wedding in the backyard of our newly purchased home in a matter of two days. Needless to say, it was a very busy week! Christina and her team not only made it possible for me to pull off the most important event of my life on such short notice but made it completely... Read More stress-free. She and her team were incredibly professional, responsive and an all-around pleasure to work with, providing the kindness and warmth that should accompany any quality wedding service!
---
Reviewed on

7/04/2016
My husband and I travelled to Bradenton from the UK for our wedding. I found Weddings by Christina on a web search and from the moment I found them they were so helpful. I got an almost instant response from Christina who gave me all the info I needed for organising a wedding... Read More from so far away. Our wedding officiant Christine got in touch with us nearer the date and was a pleasure to deal with. Even late night emails the weekend before the wedding weren't a hassle for her! Even though we had a very simple ceremony with just the two of us, I'd have no hesitation in booking a more elaborate ceremony with Weddings by Christina as I have every faith they could pull it off and make it look effortless! We had Lisa as our photographer and she was fantastic! As we were leaving to go home the following week, she went out of her way to have the photos ready for us and even called by the house we were staying at to deliver the CD so it didn't get lost in the post! The photos came out better than we expected and couldn't have asked for a more patient and knowledgeable photographer. One final note on the cost of the ceremony, I found it to be very good value for money given the level of attention to detail and communication I had with Christine, Lisa and Christina. I only wish I could do it all over again!! Perhaps for our 10 year anniversary! Thank you again for some very special memories xx
---
Reviewed on

7/30/2015
We were married on Anna Maria Island on July 14th, 2015. Christina was so helpful and took care of every detail. We had never been to Anna Maria and she gave us excellent recommendations for local vendors. I was nervous not being able to meet the vendors, but each one that we... Read More worked with provided excellent service. Our initial choice of photographer was not able to photograph our wedding. Christina arranged for a photographer on short notice and we were so pleased with her work. She also had a backup officiant on-call when ours was injured the morning of the wedding. Christina clearly has a relationship with the local vendors and takes care of every thing needed. We were so thrilled with how our wedding was stress free and perfect for us and our family. Cheryl and Eric
---
April 17, 2010 Wedding
Reviewed on

10/24/2013
Nancy J
Our wedding was on April 17, 2010 at the Tradewinds Resort and we hired Christina early on to help us with all of the planning. That was the smartest move we made. She was wonderful right from the beginning and was there for us every step of the way all the way to the end of the... Read More reception. She went with us to help pick out flowers and decide on cakes but she never tried to sway us, she just sat with us, gave suggestions and helped us remember to ask the right questions of the vendors. We received so many compliments on our ceremony and reception and I told everyone that it was all because of Christina. We loved her!!
---
Beautifully written ceremony
Reviewed on

5/28/2013
Julia B
We just loved all the choices we were given in Christina's "Find the Right Words" package. We did not want a "canned" wedding, but didn't want to write our wedding completely from scratch either. We combined many of the options and also came up with a little of our own writing... Read More (but most of it was hers). Everyone enjoyed the ceremony! Christina did a great job going with the flow when it turned out to be extremely windy. We couldn't use a mic, but the guests were able to hear her ok (some couldn't hear me or my husband, though - obviously not her fault).
---
Love Christina!
Reviewed on

11/15/2012
Angela M
We booked Christina as our officiant because when we first met her, we both fought our tears until she left! After she read to us what she had in mind, we were both touched and just filled with love and joy. We asked Christina about adding something fun to the end of our... Read More ceremony. As we are both cell phone/Facebook nerds, we wanted to update our Facebook status at the alter before being announced as husband and wife. She loved the idea and implemented it into our ceremony. The ceremony was wonderful, everyone loved all that was said and done. We couldn't have done it without Christina.
---
October 19 2012 wedding
Reviewed on

11/07/2012
Francesca M
We had Chris Tollete as our officiant and we were really happy with her! I believe she kept my groom calm while he was waiting because he was a little nervous. We were very happy with the service, she was very sweet and we would reccommend her!
---
Very professional and organized and so sweet!
Reviewed on

4/17/2012
Jennifer V
Christina was excellent. I would recommend her to any bride and groom. She was very professional and organized. She also wrote the sweetest vows I ever could have imagined. All my husband and I had to do was sit down one night for about a half hour and answer questions about how... Read More we met, what we love about each other, etc. Then, Christina transformed it all into a beautiful, personal ceremony that we will treasure forever. She directed the rehearsal and the ceremony very well, especially keeping my groom very calm and focused in the minutes leading up to our wedding. She is amazing!
---
perfect
Reviewed on

12/16/2011
sativa s
Christina gives you so many choices for your vows that you can find the perfect words for you. Or, of course, you can write your own. She is professional, accommodating, and so sweet. Not to mention very reasonably priced.
---
Sweet
Reviewed on

5/18/2011
Sarah K
Christina Mathews was originally supposed to perform our wedding. Unfortunately, due to a family emergency, she was unable to perform. But she followed up by providing us with a wonderful back-up, Cindy Jennings. She met with us just two weeks before our wedding to go over... Read More everything we went over with Christina, just to ensure comfort and security with Christina's choice.
---
Meet The Owner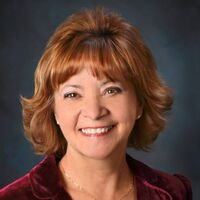 Christina Mathews
My philosophy is simple; to provide an atmosphere that is both sacred and celebratory; one in which every couple can feel comfortable and relaxed while making their vows. As my business has grown over the past several years so has my need to find dedicated professionals who have a love for people in love as much as I do. I have assembled what I believe to be the finest ensemble of officiates, ministers, photographers and other wedding profession.