Home

Wedgewood Fallbrook
About this Vendor
Wedgewood Wedding & Banquet Center at Fallbrook
Wedgewood, Fallbrook gives you the beautiful San Diego wedding location you have been looking for at a price you won't believe. Give us a call today to find out about our all-inclusive wedding packages and the service that flows from over 25 years of experience hosting weddings in California!
Amenities + Details
Amenities
Bridal Suite

Handicap Accessible

Liability Insurance
For more details about amenities, please message the Venue.
Ballroom, Country Club, Garden, Mountain
Bar + Drinks, Cakes + Desserts, Destination Wedding Planning, Destination Weddings, Food + Catering, Planning, Rentals + Equipment, Service Staff
Contact Info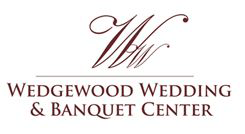 Golf Club of California, Fallbrook, CA
4-4-2014 Wedding
Reviewed on

4/24/2014
Christina S
What an amazing venue. They helped out with the wedding in so many ways. The location was beautiful. The staff was so friendly, helpful and professional. They saw potential issues before they happened and knocked them out so I never had to worry. They walked us through every step making our wedding truly stress free and wonderful. Kristen, the day of coordinator, was amazing. She made the experience and day run so smoothly. You can tell this venue really cares about each couple. They want to make your day as special as each couple is. I can't stop raving about this venue.
---
Wedding at the Golf Course of California
Reviewed on

4/03/2014
Erica H
I just had my wedding at Wedgewood and it was amazing! The all inclusive packages that they offer are perfect for the bride who wants things perfect, but doesn't want to worry about organizing everything herself. And the price was similar to hiring everyone separate and organizing it yourself. The venue is beautiful, the people so helpful. Our all-inclusive package included the ceremony, reception, food (which was an absolutely delicious buffet), DJ (who was funny and played only songs we liked), photographer (beautiful pictures), the invitations (cute and easy to get), plus a very very helpful staff who helped make our day absolutely perfect! I would recommend Wedgewood to anyone looking for a great wedding venue!
---
Amazing
Reviewed on

1/15/2014
Jennifer F
Loved my venue! So smooth I was completely confident in the staff and they did everything they could to make the day perfect!
---
Exceeded Our Expectations!
Reviewed on

4/23/2015
Kimberly R
My husband and I got married at Wedgewood in Fallbrook on April 4th, 2015. First of all, we had a short engagement of 6 months and the venue worked very well for our timeline. This place is really the "one-stop shop!" I enjoyed the convenience they provide to you with a wedding planning folder which helps you along the way, as well as having the convenience of floral, cake and food added into the package. We had 85 guests and were unable to get the top package but we added things in and took things out of the package we got to make it custom to our needs. I can truly say that my wedding day was the best day ever. My bridal party and I arrived and were greeted by our coordinator who worked diligently to keep everything running smoothly and on time. Thanks to the floral vendor (Splendid Sentiments), my ceremony site was absolutely beautiful. I did pay a little extra to add in some things but she recognized my need for budget and used a unique way of using pomander floral pieces down the aisle and then repurposed them into my reception as my centerpieces. The reception was awesome! The food from the venue was so good. We opted for the plated dinner with garlic herb chicken and filet mignon, and everyone loved the food. My cake was provided by their vendor (Elegance on Display) and was so beautiful. Although, we were enjoying our reception so much that we didn't get any of our cake, our guests said it tasted great! Wedgewood also provided the DJ (Southern Cali DJ's) who made our so much fun. The DJ played the music we requested and made the night fun for everyone there. I have two small disappointments about the night which we did not notice until after. First, take a cake box or ask the baker to leave one at the venue because we had lots of leftover cake and sadly it was thrown out because we were not notified we needed to provide a container if we wanted to take some home. Secondly, I chose Wedgewood Fallbrook over the others because there were no homes or other things in the background of the ceremony site. To our dismay, there were several golfers walking behind us and driving carts right behind our ceremony and got photobombed during the kiss. I have suggested to staff that they place out signs saying "Wedding in Progress" to avoid this in the future.
---
Best All Around
Reviewed on

4/19/2015
Minerva M
To brides and grooms: Both my husband and I loved this venue. The venue speaks for itself. It is a must see! The minute you get there and see it all and interact with the staff you will love it! We are overjoyed and completely happy with the big decision we made in choosing this venue.
---
Amazing Venue!
Reviewed on

7/08/2014
Jamie W
Our entire experience with this venue was awesome! From seeing their cute little website to the execution of our amazing wedding day! The staff was so friendly, we worked mainly with Aubree and Kristen in the sales office. They were so helpful and supportive. One great thing about this vendor was the price! They offer a lot of packages for weddings but you can pick and choose each option individually to customize your own package! This was a HUGE selling point for us because so many vendors offer an "all or nothing" type deal. The location was perfect, far enough inland to avoid the typical San Diego "June Gloom". And the rolling hills of the golf course and the scenic lake made for some great photos. The courtyard was beautiful and the reception area had so much character! It was far better than your typical hotel ballroom. I would definitely recommend this venue if you are looking for a beautiful outdoor ceremony and a classy indoor reception.
---
Romantic Spanish Architecture
Reviewed on

6/25/2014
Stephanie T
I loved this wedding venue because of the atmosphere of the Spanish Architecture. It was very elegant. It is located on a golf course, but very nice with all the greenery nearby for photos. They provide food and a lot of other great perks in their package deals. The food was amazing. My guests loved the appetizers a lot. There are a lot of package deal options to choose from and can be all customized to your liking i.e. delete some stuff or add some stuff. Totally flexible type of venue.
---
Beautiful, Classy, Stress-Free Wedding!
Reviewed on

11/19/2013
Christina D
My whole Wedgewood experience was so great from the start, loved that the packaging and pricing was available online unlike so many other venues. I called the 866 number to book my first appointment and was impressed with my first tour of the Fallbrook location. On every level Wedgewood was very communicative, All of our vendors were also very professional and a pleasure to work with! The Wedgewood staff and vendors made our wedding so beautiful. The staff was on point every step of the way and I appreciated that they always responded to my e-mails so quickly! We also really enjoyed working with our coordinator, at the rehearsal she was friendly, professional and listened to what we wanted, she also took control of the group and got things done in a timely manner. I was so impressed on the day of with how she had fulfilled my expectations of how things would be set up. Also our food was delicious, we had many compliments from our guests about how good the food was, and the Fallbrook team went above ant beyond to fulfill all of our special requests. As a research/planner type bride I loved the whole planning experience with Wedgewood, loved my Bride Guide and working with all my vendors. I had a stress free day relaxing a getting ready it was great to just show up and know everything was taken care of, and all I had to think about was walking down the aisle! Thank you Wedgewood for a truly wonderful wedding!
---
Awesome wedding venue
Reviewed on

10/26/2013
Jennifer O
Wedgewood is AWESOME! A well oiled machine that has your wedding details down to a tee so you don't have a THING to stress about on your big day. Just sit back and enjoy! Their staff is professional, friendly and always available to answer any questions you have. And in my opinion - totally reasonably priced for everything that is included.
---
Long distance
Reviewed on

7/31/2013
Crystal F
I planned my wedding in San Diego all the way from sacramento and I wouldnt have been able to without wedgewood! Option to add all the vendors they use (all great!) and can customize package to suit your needs! 10 stars
---
Class & Convenience
Reviewed on

6/26/2013
Rachelle M
Wedgewood is the perfect combination of a class and convenience. They take care of soooo much of the coordination, that it makes the whole wedding planning process far more bearable. I can't even imagine having done it all on my own. Their packages can be mixed and matched and are EXTREMELY reasonable. We were able to create a customized package that fit our budget perfectly, but also allowed us to splurge in areas we hadn't anticipated (which is always fun). Jessica & Aubree were a delight to work with. Both were so sweet, friendly and VERY patient answering all our questions. The service staff working our wedding was very attentive and genuinely cared that everything was running smoothly. Our guest were certainly impressed with the venue and the food and we are proud to say that countless people have told us that our wedding was one of the best weddings they had ever been to.
---
Paid for things we did not receive
Reviewed on

6/18/2013
Thomas B
Wedgewood was great when we met to discuss the special day. Price was good and professionalism was to its highest. But on the day of the ceremony we did not receive somethings we paid for. Such as the $300 champagne toast, the cake was never distributed, the $800 we paid for the all day coordinator left after the ceremony and we were suck running around trying to organize the reception our self.
---
All inclusive and hassle-free
Reviewed on

6/09/2013
Chanine A
Wedgewood was amazing. My husband and I truly had a wonderful experience with Wedgewood. From the girls in sales, to the flowers, to the food, to the cake, to the dj, everything was fantastic. Planning our wedding out of state was a little nerve racking; but, Wedgewood eased our worries and excelled in the entire process. Our wedding and reception were beautiful, fun, and definitely memorable. We highly recommend Wedgewood to future brides/grooms for convenience, price, quality, and service.
---
Great on a budget but lots of problems
Reviewed on

4/09/2013
Amy M
This is an all enclosure package. The only thing not included was the photographer and the florist. This was the cheapest venue by far and there were many upgrade. This came at the price of customer service and quality of the DJ. I had many problems running up to the day to do with lack of communication and their photobooth going in house. The outcome of which was the general manager calling me and swearing at me over the phone. That being said I was very worried about the quality of the day. The decorations looked great and Linda, the wedding coordinator was AMAZING. She fixed all the problems on the day of and even arranged to have my cake driven and hour to my house as the girl who was in charge of giving it to us on departure did not. The DJ was very bad. He lost the paperwork that I submitted to him and the venue several times which resulted in him plying 3/4 do nt play artists and not playing our requested songs. The music also cut out at several points and he wasn't an effective MC. The table center pieces and cake were beautiful though.
---
Impressed!
Reviewed on

4/01/2013
Leesie J
I had my wedding here march 16, 2013. We choose this venue because it was affordable and all inclusive, but were blown away by the service. The girls in the office ; Jessica and Aubrey, were so nice, funny, and warm. They made us feel like our wedding was special and not just something they do all the time. They're input and suggestions were invaluable. On the day of when stress was running high, Jessica stayed with me and helped calm my nerves with hilarious stories. Her compassion was so comforting and timely. Linda who was my wing-woman the day of made me feel so special. She pampered me and my girls and made me feel like a queen :) she let me know from the beginning that I was her top priority and I felt like it. When something went wrong she was right there to rectify the problem. Very efficient and kind! Once the reception started, Anthony was our go to man. He made sure things ran smoothly and catered to me and my husband the entire time. Needless to say, I would recommend this venue to anyone! The entire staff was amazing and we will miss them. Thank you wedgewood for making our day perfect!
---
Very accomodating!
Reviewed on

1/11/2013
Celena C
WEdgewood delived everything promised and more with a smile! They made everything from our first tour through our special day a pleasure. The service the day of our wedding was amazing, the site fit what we were looking for (small and intimate) perfectly and overall I couldn't have asked for more!
---
Outstanding Venue
Reviewed on

1/06/2013
CYNDI A
We loved Wedgewood. We were a little concerned about a venue being an all inclusive. Sitting back doing next to nothing was hard to imagine when you are planning a wedding. No worries with Wedgewood. They take charge and everything turns out PERFECT! Would recommmend Wedgewood to everyone. Thank you so very much Wedgewood. Our day couldn't have been better.
---
Overall a great experience
Reviewed on

7/29/2012
Olivia V
Aubrey and Jessica were very helpful throughout the process and made the planning go smoothly. Linda the day of coordinator was amazing and took care of all our requests. She also worked well with one of our family members who helped assist with the decorations. The vendors provided by Wedgewood were all great and very flexible/helpful (Sheri's flowers, Jennifer from Elegance on Display, Ken and Jordan from Total Quality Music and Rev. Ty Tyler) The venue itself has a nice mission style decor and I especially loved the courtyard/arch area where we exchanged our vows. Our concern was they make you pay a $300 security guard fee for over a 130 guests. The day of the wedding we/nor many of our guests saw a security guard or anyone that resembled a security guard. We expressed our concern the day after the wedding and Jessica said the manager would call us. A few days later Michael called and stated he had talked to the security company and they had said they were there and they have an invoice. Michael said if we had any other questions/concerns to please call back. My husband left a message for the manager, Michael, asking how do they make sure security was there: perhaps have a sign in sheet, check in procedure, or any evidence besides word of mouth but he has yet to receive a call back. The venue seems to have no system of checking that a security guard was there other than receiving an invoice from the security company and word of mouth stating that someone was there.
---
Wedding to Remember.
Reviewed on

7/21/2012
Jennifer S
All of our guests were super impressed. I was nervous because we weren't allowed to taste the food in advance but it was delish. We chose the filet and mahi. Also I know some people are nervous because of the palm trees in the ceremony area, but and none of our guests complained. The girls that helped plan were amazing. I don't live locally to the venue and they were always willing to work with me to get me the information that I needed to plan my wedding. Our day of coordinator was AMAZING. From what I hear (after the wedding) we had some family drama and she stepped in and helped to smooth things out and I never even knew - so I never had to worry,
---
Stress free and All inclusive
Reviewed on

6/29/2012
Cynthia U
My wedding was beautiful I had the best team of coordinators Jessica, Aubree and Erica. Their packages provide the main things you will need for your big day! I loved our outdoor ceremony, the flowers, the food and the service. Good times, good times! Check this venue when you're shopping around ;)
---
Gorgeous!
Reviewed on

6/25/2012
Jennifer O
The Venue was everything we expected. The Staff, especially Aubree, Jessica and Linda were extremely helpful and accommodating. The weather and grounds were perfect; made our pictures amazing. Only wished we had a little more time to party/enjoy it all! All the Vendors that were included in our package were great as well. The food was tasty; the cake from Elegance on Display was delicious and beautiful; the flowers from Cheri's Flowers were amazing and the D.J. had us dancing the night away. I wish I could do it all again!
---
Wedgewood Fallbrook
Reviewed on

2/17/2012
Jeanne M
I was married here last month. I love that virtually everything is included in the packages. It made planning a wedding a LOT easier. Great food, beautiful location. There were a few things that I wish would have gone a little smoother, but overall I am very happy with the experience. :)
---
Affordable but nice
Reviewed on

1/21/2012
katrina m
Jessica and aubree guided us through the whole thing.they were quick to reply to our emails. They helped us with the arrangements and made sure all appointments were booked. Theonly downside was we missed the fact that the buffet would only be served for 45 minutes so our late guests werent able to eat. And the servers took away our plates before we even finished half of our food. They also forgot to put forks for our cake cutting so we ended up using our hands. Wich wasnt a big deal at all. I love how wedgewood has allthe vendors, it lessens the stressof looking for one. Flowers , invitations, cake all included. I heard their prices went up though so imnot surehowaffordable it still is. Overall i cant complain, everyone loved the venue and our wedding was a success.
---
Very Dissapointed!!!!
Reviewed on

12/06/2011
Kelly S
My fiance and I just got engaged on 10/20/11 but I had already been planning and looking at venues for some time before this. I had come accross Wedgewood Fallbrook, I fell in love. It was the perfect choice for me, it fit my personality and the elegant feel I wanted to achive for our big day. And they were also the most affordable. I have a very small budget (compared to what the "average wedding today" should cost). But Wedgewood still was in reach. I wanted to get married on a Sat in July 2013. I went for a tour and was told that there are minimums that need to be met for the weekends (fri 8k, Sat 16k, Sun 7k) which I am not sure that is really that affordable. I was really bummed but still optomistic. Jessica gave me a quote and proposed for a Thursday event there was no minimum, so I was sad that it was going to be on such a weird day but I was ok with that. If fell in my budget. I emailed her a few days later and asked to send another so I had an extra. At that point she informed me that she spoke with her GM and that there would be a 5k minimum (before tax/grituity) for Thursday. I told her I was very upset by this and had planned to book asap, now this falls in place! I think this was very wrong on their part. I was already thrown into having a weekday wedding and now this. That would force me to spend another almost 2k. I think that is just crazy. So now my dream of getting married at Wedgewood is untouchable. They have left a bad taste in my mouth. I would never reccomend this venue to anyone, and I will always tell this story. Horrible, horrible, horrible!!! If she had to run things by a GM first then I shouldnt have been given that quote.
---
Great service
Reviewed on

12/01/2011
Laura M
Had my wedding on November 6, 2011 and we had an amazing time. The service was wonderful, the food was great and the venue is beautiful. The only thing i would say negative is that we wish we had more time. Everything went by so fast and it felt a little rushed but other then that my husband and I as well as our guest had a blast.
---
Send Message