Home

Wedgewood Sterling Hills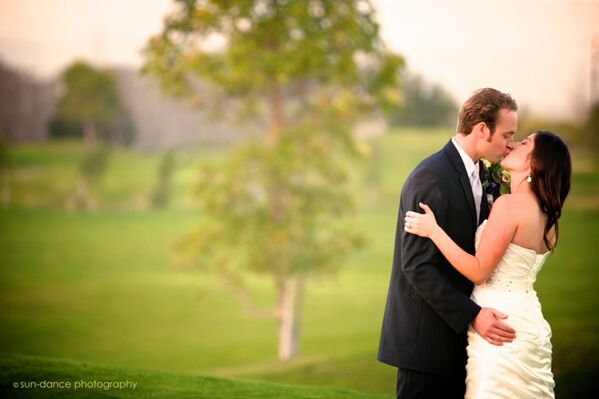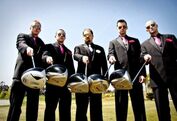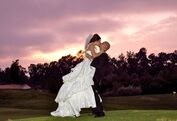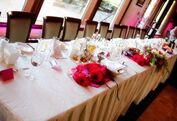 About this Vendor
Discover your perfect fit.
Wedgewood Sterling Hills includes: picturesque wedding site with the Topa Topa Mountains in the background; gazebo overlooking the golf course; up to 225 seated guests; panoramic banquet room views of the first and ninth fairways; and Spanish-style clubhouse with dramatic landscaping.
Amenities + Details
Amenities
Bridal Suite

Handicap Accessible

Liability Insurance

Indoor

Reception Area
For more details about amenities, please message the Venue.
Ballroom, Country Club, Garden, Mountain
Bar + Drinks, Cakes + Desserts, Destination Wedding Planning, Destination Weddings, Food + Catering, Planning, Rentals + Equipment, Service Staff
Contact Info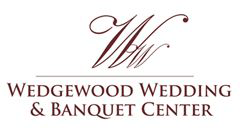 901 Sterling Hills Drive, Camarillo, CA
Our September Wedding 2015
Reviewed on

1/01/2016
Lesia S
Absolutely great value and service as we wanted a all inclusive wedding as we are very busy people and don't have the time to bring in all the vendors you need for a wedding. We had appox 50 guests and very well planned to look the way we wanted it to be. We also had the service... Read More on the property and it was so beautiful. The vendors we had to choose from were very professional and highly recommended. Beautiful reception room and they allowed us to add additional decoration well in advance of the wedding. The food was also very good we got lots of complements from guests that said they enjoyed the menu. The wait staff was very attentive also. I would recommend any one on a tight budget to go with Wedgewood as their wedding venue .
---
Everything you need
Reviewed on

6/21/2015
Jessica F
We just had our wedding there and it went wonderfully. They include so many things in this price... I had 58 guests, a dj, cake, centerpieces, a day of and rehearsal dinner planner and so much more.
---
Wedding of my dreams!
Reviewed on

11/09/2014
Ricki N
Wedgewood is not only a beautiful place to get married, but the staff really goes above and beyond! Wes, the banquet manager was absolutely amazing the night of our wedding. I highly recommend them! :)
---
Best Decision!
Reviewed on

9/25/2014
Lauren W
I love Wedgewood. I would recommend it to anyone and everyone. The venue in Camarillo is gorgeous and the architecture is classic and elegant. Shannon and Jessica, the coordinators, were fabulous to work with. We were able to get so much bang for our buck. We chose a lot of... Read More outside vendors, so we were able to get a lot of fun add-ons for our guests like a dessert bar, a photo booth, and a variety of appetizers. The catering staff was amazing and so accommodating and the DJ they provided was fun and perfect for the vibe we wanted. He was so willing to change the schedule on a whim when things came up. I would go with Wedgewood again in a heartbeat! They are the reason our reception went so smoothly.
---
Wedgewood Ventura
Reviewed on

8/13/2014
shamyka s
I loved the wedding coordinators and I loved the venue!!! they worked hard to make sure my day was one of a kind and as special as could be. Thanks Renae and Erica!!! O and I could not beat the prices ANYWHERE!! the packages are customizable and soooo affordable compared to... Read More everywhere else around that area, especially for 140 guests and an open bar.
---
Wedding of my dreams!!!
Reviewed on

8/05/2014
We had our wedding at Wedgewood Sterling Hills and it was amazing! Everyone goes out of their way to make your day perfect. They were very helpful and were always available to help throughout the process of planning!
---
Holiday Wedding
Reviewed on

1/19/2014
Janelle M
Just had my wedding there over the holidays and I couldn't ask for a better venue and staff to work with. Jessica and Shannon were amazing. Wes and the rest of the banquet staff did a wonderful job during our reception. No hidden fees, everything is laid out for you. Our guests... Read More had nothing but compliments about the food and the venue. So happy we chose Wedgewood Sterling Hills as our wedding venue.
---
Fairy Tale Wedding
Reviewed on

11/12/2013
Lizet M
I didnt have any expectations for my wedding day. I was never one of those girls that imagined their dream wedding or spent time picturing myself walking down the aisle. I had no idea what I was doing or how I was going to do it, but the people at Wedgewood made it all possible!... Read More I am a very busy woman with little to know free time and they made it so easy for me to plan my wedding. They provided me with a detailed timeline and booked appointments for me with the flourist, the baker, and the DJ. All I had to do was approve and sign on the dotted line. The flowers at my wedding we absolutely perfect. I had a fall wedding in mid October and my colors were ivory, mocha, and orange. The flowers had just the right touch of orange and a slight hint of Mocha that gave everything a very warm feel. The baker was brilliant-everyone devoured the cake! And my wedding was absolutely beautiful! From walking down the aisle to the grand entrance into the reception-absolutely beautiful. The lights, the table cloths and linens, the flowers-everything was absolutely perfect! My entire family was so impressed and so shocked that I could put something like that together. Little did they know that I had the biggest help from my Wedgewood coordinator, and that thanks to her and her team, I was able to have my fairy tale wedding without really doing much!
---
Beautiful Wedding
Reviewed on

10/01/2013
kristy k
In the beginning I had some issues with Wedgewood, but Shannon is great and really did an amazing job. Our ceremony was gorgeous, the reception even better, Pablo our DJ was the best. Wes our banquet captain excellent. They really know how to throw a wedding.
---
My rating
Reviewed on

9/14/2013
Stephanie A
Great overall!
---
Get married here!
Reviewed on

7/11/2013
Andree H
When we first toured this place I wasn't sure about it. My Fiancé was in love with it. So we booked it. They have an amazing, friendly staff. They only have wedding going on each morning and night which I loved because the other places we toured could have a few weddings at... Read More once. The packages are reasonably priced and can be customized. I didn't have as much stress as other brides I know because they help with so much. My wedding day went so smooth because of Wedgewood's amazing staff. I would get married here again if I could.
---
Wedding Reception
Reviewed on

2/03/2013
Teri P
1/2013 We got married in a church and had our reception here. Anna & Shannon were wonderful as our Coordinators, the day of Wes-banquet captain made sure we enjoyed everything. All of our needs were met, throughout the planning process. The cost value was great ( I shopped... Read More around a lot and had a whole year to plan), the food was great (even with a buffet outside in the cold) everyone's food was warm when they got inside to eat. The vendors that they recommended were also great, Jerry our dj, Flowers by Roni, Elliott's photo booth, and Anderson Photography made our day.
---
Pretty Much Perfect
Reviewed on

10/23/2012
Ashley R
Wedgewood was pretty much everything I was looking for in a venue. I wanted to have the ceremony and reception at the same place since over 90% of my guests would be coming from out of town. I also wanted to have the ceremony outdoors and the reception indoors. I also needed a... Read More place with clean and easily accessible restrooms because I had a guest in a wheel chair and 6 grandparents in their 80's coming. And because both my family and my husband's family were coming from out of town we really needed to keep set up tasks for them to a minimum and Wedgewood was perfect because they took care of all the set up and tear down. It also needed to be affordable since my husband and I were paying for it, which Wedgewood is. I was also hoping to avoid buying a lot of stuff for the wedding so it was nice being able to use their table numbers, cake cutter etc (which was all very nice) and not be saddle with tons of useless junk after the wedding. They also accommodated guests with special needs very well. For my guest in a wheelchair they left spots without chairs for the ceremony and reception and were able to prepare special meals for my two guests with a gluten allergy. As far as food goes, as other reviews said it was pretty good, lots of people had positive remarks on it. The gluten allergy food sounded pretty plain but that is a tough allergy to work with. As far as what other people have said about communication, I am under the impression they are under new management because I didn't have any trouble communicating with them. I don't think I ever had anyone pick up my call directly but they were prompt with calling back and I don't think I sent them an email that didn't get a response within 24 hours, usually much less. All the coordination staff were very friendly and welcoming. The DJ we were provided with was excellent. We didn't use their flower, cake or photographer services. My only complaint is an incident that happened during the ceremony involving my dress. Another reviewer talked about an ugly runner and worn grass path but they have since paved a path and stage area in that location which works pretty well. However, because I was not anticipated being on grass I wasn't really looking out for and dirt or mud and a decent amount of mud got on my dress during the ceremony in the place where we stood to say our vows. I didn't notice until the ceremony was pretty much over but I was a little upset when I did. I'm assuming it was on the pavement since I didn't step in grass. I informed them of this though and based on my experience with the staff I'd assume they would do their best to avoid this in the future. Other than that, everything went perfect and they are super organized and put together.
---
Wedgewood
Reviewed on

10/21/2012
Tracy H
no stress and excellent service
---
Easiest Wedding Planning Ever with AMAZING Results
Reviewed on

5/22/2012
Debi C
When I first stumbled upon the Wedgewood Website I had a difficult time believing the AMAZING packages they had to offer at such AFFORDABLE prices. Let me assure you, that did not prepare me for the level of service we recieved. Every step - from invitations to the big day was... Read More simple. Stacy, Anna, Sarah, and Jen were a delight to work with and never batted an eye at any of the questions I had to ask! They knowledable and courteous staff made sure every last detail was in place and ensured out Guests had a great time! I could not have asked for more. I dare say - of all my friends planning currently planning or recently planned weddings, I DEFINITELY had the most relaxing and enjoyable experience! I cannot thank them enough for making our Big Day a dream!
---
Best Venue!
Reviewed on

5/22/2012
Justine R
I searched for months, and this venue by far was the best deal around. They have beautiful packages that include EVERYTHING...and you can customize as you please. It saved me so much time and money. On my wedding day, Wedgewood took care of everything. Working with their staff... Read More was by far the best experience of my life. They made planning my wedding easy and fun, I would not of changed a thing. Because of them my wedding was perfect!
---
Big Yes
Reviewed on

11/01/2011
Betty M
The service was great. The staff was very helpful and allowed my husband and I to add special touches to our wedding (ex. lounge furniture). They were very organized and friendly.
---
Great Venue
Reviewed on

10/10/2011
Edie W
We got married in September at Sterling Hills in Camarillo, CA. The overall value is excellent and the venue does everything for you. Included in their packages are flowers, food & beverage, cake, and invitations. Packages can be customized to fit your budget. Staff is... Read More great too and venue is very pretty.
---
My Wedding at Wedgewood
Reviewed on

9/06/2011
Nicole H
Wedgewood Wedding and Banquet Center at the Sterling Hills Golf Club was the perfect place to have my wedding. I planned my wedding from out of state, so having other vendors (floral, cake and DJ) included in the contract made planning a lot easier. The reason I deducted a... Read More star is that communications with the coordinators in the months before the wedding was difficult. I rarely received replies to my emails, phones were not usually answered, and voicemails were generally not returned. I did not have to contact Wedgewood very often so maybe I was just catching them during busy times. However, on my actual wedding day, the entire staff was fantastic. From the coordinator, to the wait staff and bartender, everyone was so nice and incredibly helpful. The décor was beautiful and the food was great! I would definitely recommend Wedgewood to anyone looking for a wedding and reception venue in the SoCal area that isn't overly expensive. Overall, Wedgewood is a great service for a great value!
---
Venue
Reviewed on

8/24/2011
Laura J
We were very happy with our wedding experience at this venue. The staff was great. We would highly recommend this venue.
---
Outstanding in every way!
Reviewed on

6/16/2011
Jessica A
People are still talking about how amazing our wedding was! We were so lucky to have found Wedgewood Sterling Hills. We only had a few months to plan our wedding and so much was included in our package that we barely had to worry about anything! They included the DJ, the cake,... Read More the food, the ceremony, almost everything! The food was amazing, the staff was amazing, the banquet hall was fabulous! Everything was taken care of which made things so much easier on me. The ceremony was right outside of the banquet hall on a beautiful setting on the edge of the golf course. I highly highly recommend them! Not only was everything amazing, but the prices were so great, there was no way we'd get all this anywhere else for such a great price! Thank you Wedgewood, you guys were outstanding!
---
Quality and Great Price
Reviewed on

11/27/2010
Sari S
Everything that we had planned and wanted for our wedding. We took a long time looking for a place that would give us a good price and still give us a nice view, good service, good food and alot of food and Sterling Hills did that for us. Thanks Stacy.
---
Great location, Not so great coordinator
Reviewed on

11/19/2010
Michelle R
This location is beautiful and has great food! The only problem was their wedding coordinator was rude and my family was offended by her at the rehersal because she rushed through everything and would not even allow our pastor to say an opening prayer! Another big downfall was... Read More that they lost our unity sand! How is this possible? I don't know but they lost it and are hesitant to deal with the situation.
---
Beautiful Location, Affordable Prices!
Reviewed on

11/15/2010
A P
Stacey at Sterling Hills worked with me when I got the unfortunate news that my original venue was closing the summer before my wedding. I searched for something that would give me something affordable, quality service and helpful staff. Sterling Hills went above and beyond my... Read More expectations to make my dream wedding reception a reality.
---
Good Service
Reviewed on

10/27/2010
Christine B
This place pretty much does everything for you. They give you the option of including everything in your package and you cannot beat the price. Overall great service and they are very on top of everything the day of the wedding!
---