Home

Weekend Wedding Warrior, LLC
About this Vendor
Weekend Wedding Warrior
Weekend Wedding Warrior is Kentucky & Tennessee's premier Wedding Day Coordination company.You're smart! You can plan your own wedding, but when it comes to the day-of you want a professional there to make sure everything goes perfectly. You plan it and we'll make it happen!
Details
Available for Consultation Only, Available for Wedding Day Coordination
Contact Info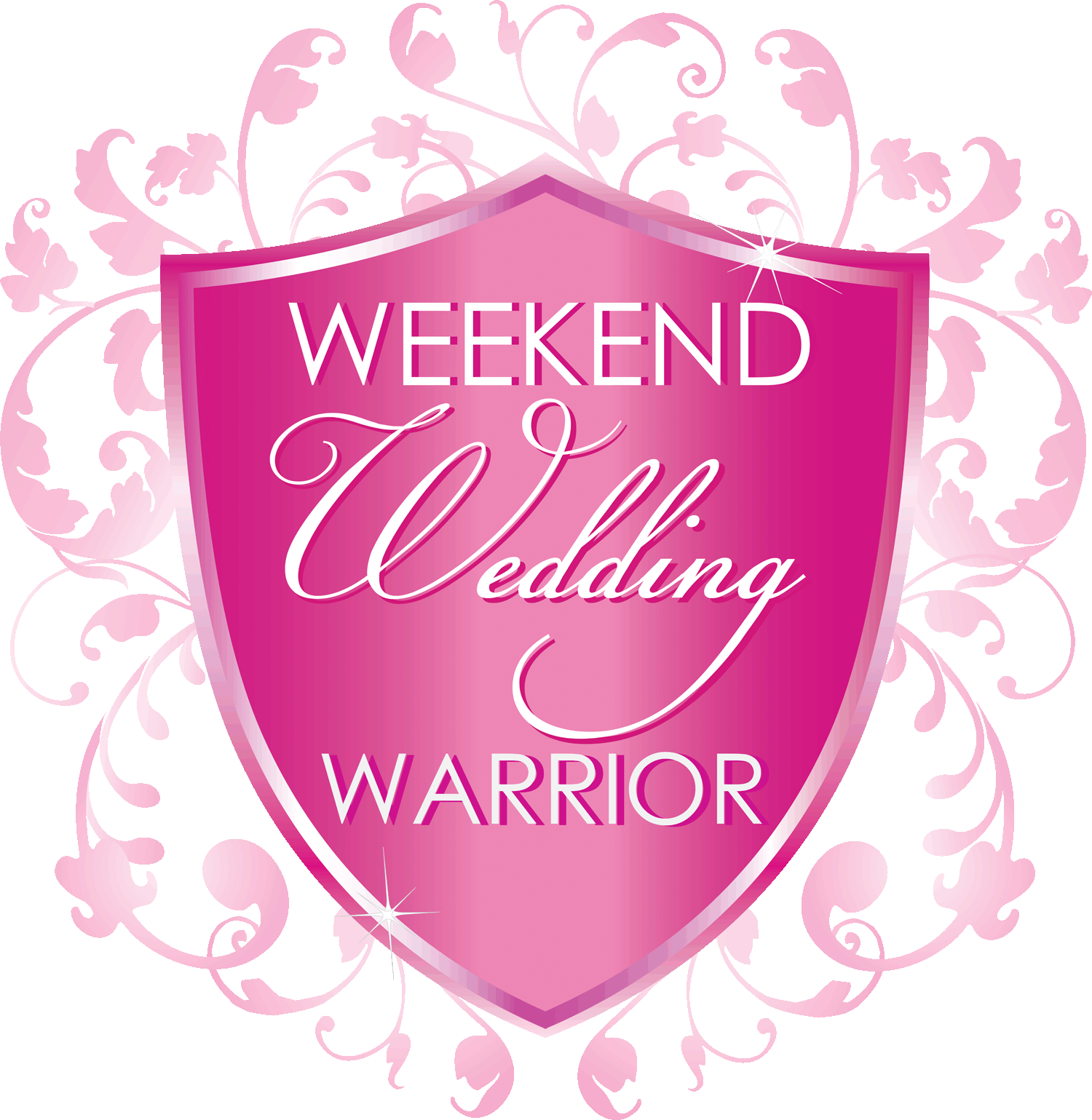 1326 CHRISTY AVE, Louisville, KY
Must do!
8/16/2014
Amy M
I worked with Maggie, the owner of WWW. She was extremely professional and did an outstanding job with our wedding day coordination. It was so nice not having to worry about when vendors were going to arrive and who was going to pack up everything at the end of the night. Maggie gave everyone in the wedding party an itinerary at the rehearsal so everyone was on the same page. I was so thankful to be able to just enjoy the day rather than worry what was going to go wrong. Maggie took care of it all!
---
Wedding Warrior: They took the stress away on our wedding day!
7/19/2014
Channing U
It was so great to work with the Wedding Warrior because I didn't hire a professional wedding planner when I got married in July. My Mom and sister were extremely helpful, but I didn't want them to be handling the last minute details on the actual wedding weekend...I wanted them to enjoy it with me! This is where the Wedding Warriors stepped in. They helped us organize the timeline of events, they stayed on top of all of our vendors for us, and they made the whole day flow smoothly and beautifully. I am so glad that we had their help so that me and my family could enjoy the process rather than stressing over the details! I would definitely recommend them to anyone getting married but especially those of you who are planning your wedding by yourself or with your Mom.
---
Alicia, Wedding Warrior in Louisville, Ky FANTASTIC
7/19/2014
Alicia and her team of three assistants made my daughter's wedding weekend absolutely delightful and stress free. They are very professional and personal at the same time. Efficient and attentive are two words that describe the weekend with them. Alicia and her team managed a huge wedding and a huge family and everyone had the best time ever!! They also managed all the details and there were many that we had been planning for a year to perfection. thanks!!
---
Truly a Professional!!!
8/15/2015
Maggie Heely was an absolute godsend for my daughters' wedding on Aug. 16, 2014!! We met with Maggie several months before the ceremony and felt very confident with her talent and the ease at which she handled the planning phase of the wedding. Little did we know that the best was yet to come. Maggie and her assistant Nikki handled the rehearsal and wedding day with absolute professionalism and grace. I asked so many things of them that day, and all requests were handled with a smile and assurance of success. And, boy, did they ever deliver with phenomenal service !! My daughter and I feel this was the best money we spent on the wedding experience!! Maggie is a true professional and a very calming influence in a time of great expectation and stress. So, we can only say give yourself the best gift of all for your wedding day and hire the services of the Weekend Wedding Warrior for your big day!! YOU WILL NOT be disappointed! Thank you thank you, Maggie!!!
---
Hire her now!
7/26/2014
Julia H
My fiancé and I hired Maggie from Weekend Wedding Warrior for our wedding last Saturday, and I cannot say enough good things about her. From promptly answering emails, to recommending vendors, to fixing small mishaps at the reception she was on top of everything. Totally professional but easy to talk to, she was an invaluable asset to us during the lead up to our wedding. Much more than a "day of" coordinator, I would recommend her to anyone needing just that extra bit of help and assurance that everything will go perfect on their big day!
---
Wedding
6/01/2014
Bonnie G
We had the opportunity to hire Weekend Warriors for our daughter's wedding on 6/1/14 and of all the perfect things that happened that day Alicia and her assistant were right there making it happen! I initially found them on line and when the director of our venue recommended them I knew I had made the right choice! Alicia was a joy to work with and very easy to communicate with. She not only met our expectations she exceeded them. She brought the vision for our daughter's wedding to light! If you are thinking of using a day of coordinator and I highly recommend you do, Weekend Warriors are my choice. I couldn't put a price on my sanity and stress and because of Alicia and her assistant, my husband and I and our daughter enjoyed the day, stress free and our sanity intact! Thank you Weekend Warriors! I am spreading the word!
---
A must for an outdoor wedding
7/05/2014
Jennifer O
Alicia was wonderful! She was quick to answer emails when I was freaking out or had a few questions, the rehearsal ran smoothly and there were zero problems the day of our outdoor wedding! Our wedding license was "lost" for a bit though -- Alicia's assistant took the license to keep it safe, and we were never told what happened to it until I sent a frantic text the next day. In the end, it all worked out. Just knowing Alicia and her assistant were there and making things go smoothly was such a stress relief. I was able to enjoy the day and not worry about the details. My MIL even gave high praises of how well run and smooth everything went, and she had never seen that before!
---
Good Day of Service
6/07/2014
Emily P
I had Alicia for my weekend wedding warrior as well as an assistant. They were both amazing. They kept us on schedule and made sure everything went as planned. Alicia also talked me through family drama the night before the wedding, which really helped! However, they are only available for 10 hours the day, one of which is after the end of the wedding. I wish I would have had her longer to supervise the other vendors during set up.
---
Perfection
5/31/2014
Jessica S
I was married 5-31-14 and cannot stop raving about my amazing wedding coordinator Maggie. She helped to make it what it should be and what we all dream of: perfection! Everything ran smooth as far as I knew because she took initiative with minor decisions needing to be made that day and consulted me on the big stuff. She knew how I would handle the situation because we grew to know one another well through our initial meeting and many interactions after that. I would trust her with anything! I am a normally anxious person, wanting everything to be just so. Maggie made that happen on my wedding day, helping me to relax and focus on what the day is really about: marrying the man of my dreams! I will be honest my family saw it as an extravagant expense initially, however were quickly convinced of her worth during and after the wedding. Maggie is a wonderful and amazing person to work with. She is someone I would love to be friends with in the future because she is down to earth, honest and a trusting person. Don't let your special day or event not be perfect because you didn't hire this awesome woman, I promise you'll regret it if you don't!
---
Great service, just a little pricey
6/06/2014
Amanda S
We loved the planner we worked with for our month-of package, Alexis. She answered emails quickly and was always responsive to our questions. She was great the day of and was really helpful with everything needed. The package was a little pricier than what we wanted to pay given the amount of services we were looking for, but we were in a bind because our previously booked planner moved out of the state before our wedding. However, if your budget allows for it, I would recommend them in a heartbeat. Maggie is the owner and we spoke multiple times - she is super nice and great to work with also.
---
Best Decision - Makes all the difference in your Wedding Experience
6/14/2014
Lauren P
We absolutely loved working with Maggie at Weekend Wedding Warrior!! We booked her early, and it made it all the difference. She gave us the gift of time, and reduced stress. In addition to employing Weekend Wedding Warrior for planning/coordinating services, we also paid for vendor recommendations (florist, dj, photography, cake, etc.). We wanted to know the vendors we were choosing (and putting deposits in with) would provide quality services, and this helped us feel more confident about that. Since Weekend Wedding Warrior had worked with the vendors recommended before, it took out the guess work. Throughout the planning process we were made to feel even better about having booked Maggie. When we would mention that we were working with Maggie vendors and venues alike would speak very highly of her and our decision to work with her. Many also said they did their best work when she was involved because she ensured they had all the information/details they needed for the wedding weekend, and served as a point of contact for them throughout the weekend. Two months out Maggie jumped in and helped us organize our timeline and think through all of the details (many of which we hadn't thought about ourselves). She offered advise/guidance to make the day run more smoothly and to ensure we didn't miss anything we may want. Her involvement the last couple of months made a world a difference, not sure what we would have done without her. By the time the wedding weekend arrived we already knew how much value Weekend Wedding Warrior was providing us, but we received so much more that weekend. From the rehearsal through the reception Maggie led the way making sure that we didn't have to be the ones watching the timeline, giving people instructions, etc. She also did so many other things that made me, as the Bride, feel comfortable and at ease and allow me to interact with my friends and family as much as possible.
---
Weekend Wedding Warriors - Best Planning Decision
2/08/2014
Remy S
My husband I were married in February 2014 and while I knew I could handle making decision about venues, flowers, and the look and feel of our wedding with 300 guests, I was worried about bringing it all together and executing everything without becoming stressed and overwhelmed with the process and details. I know we could have not pulled off a seamless and stress free wedding without the help of Alicia and Maureen. Alicia was able to provide excellent expertise to create a floor plan and flow that kept our 300 guests from feeling like herded cattle. And, her timeline for the wedding weekend was a godsend. We knew exactly where we needed to be at every minute of the day. Alicia made sure we were prepared for everything before I even knew to think about it. They also contacted all our vendors and coordinated their arrival times so my family and I didn't have to worry about that in the week leading up to the wedding or the wedding day. Alicia's confidence and experience made me and my parents feel so relaxed and calm throughout the day so we could just enjoy the special time. During the reception Alicia and Maureen were amazing in keeping us on schedule and taking care of my husband and I. From making sure we had food and drinks to even adjusting the temperature of the room - they took care of everything, and I felt like I had a friend by side. Hiring Weekend Wedding Warrior was the best decision we made during the planning process. If I had to plan my wedding again, the first call I'd make would be booking Weekend Wedding Warrior again. They are truly amazing!
---
Best Wedding Coordinator Ever!
4/26/2014
Sara R
As a former event planner, I knew I wanted to hire a wedding planner for my wedding as I know the unexpected surprises that can pop up during an event. I didn't want to have to worry about those at my wedding. I hired Weekend Wedding Warrior and I am so happy I did! Maggie did an absolutely incredible job. Everything was perfect and I didn't have to worry about a thing. She took care of everything and it all seemed to work seamlessly. I know the work required behind the scenes to make an event this perfect and I could not be happier or more impressed with the job she did. She made my wedding completely stress free and I was able to just relax and have fun! I would recommend Weekend Wedding Warrior to anyone who actually wants to enjoy their wedding!!
---
Wedding of my Dreams!!
11/30/2013
We hired Alicia to help us coordinate the wedding. From the first time we met her in Starbucks I knew she was going to be a great asset to our team!! From the presentation of her detailed, down to the minute schedule, to her energy and enthusiasm I knew we were making the right choice. During the planning process she took the time to meet with our congregation planner who has been in the business for years, and worked with The Kentucky Derby Museum to fulfill our requests even when the events manager changed. On the day of the wedding Alicia was ready with safety pins to fix revealing bridesmaid dresses, static spray to combat my veil that would not stay in place, and came to the rescue when decorative flowers fell off the flower girls basket. At the reception she was always five steps ahead!! She had all of the Pinterest crafts we had created displayed and made sure my husband and I always had drinks and food to eat. It was amazing to receive the food she had packed up for us to go home with at the end of the night. So thankful we had Alicia! I would recommend her to everyone!! Definitely allowed my mom and I the ability to be guests at our own event!
---
Best Money We Spent on the Wedding!
10/19/2013
Gretchen G
My husband and I got married in Louisville in October 2013. We had a rather large wedding - about 275 guests - and we were worried about coordinating all of the details with so many people, especially since we lived out of town. We can say now that hiring Weekend Wedding Warrior was the best money we spent on the entire wedding. Maggie and her team were incredible. They were so organized, professional and very responsive. The timeline that Maggie created was the main reason that everything went according to plan on our big day. She thought of details that we would never have remembered! She also coordinated with all of our vendors so that we didn't have to - we could simply relax on the day of the wedding and enjoy every minute. My parents were relieved that she was there to make sure everything went smoothly, including the coordination of 3 buses taking guests to and from the church and reception. We could not have done it without Maggie's help - we are beyond thankful. Trust me - her services are priceless!!!
---
Excellent!
10/05/2013
Emily A
I worked with Alicia Sarantis, one of weekend wedding warrior's planners. I cannot tell you what a wonderful experience it was to get to know Alicia and have her help with the planning of our wedding. There were a few things that went wrong on the wedding day that would have ruined the day had it not been for Alicia and her quick thinking. She is lovely and easy to work with, very organized, and quicken her response to emails. I cannot imagine my wedding day without her!
---
The Best in Louisville
10/19/2013
Ashley S
As a project manager in my day life, I have a full appreciation for people who plan for a living and do a really good job of it. Morgan Cooper, our wedding coordinator, was simply top notch. From the coordination of our vendors and our wedding timeline down to making sure we were in the right places at the right time, she exuded professionalism and the kind of detailed organization that truly went above and beyond my expectations. I simply cannot imagine having had this wedding without Morgan and her assistant, Maureen. Literally, I think they are the best value wedding coordinators out there -- they were worth every penny and then some. If you are on the fence about having a coordinator, just do it. No, seriously. These women are the best in Louisville and will turn your wedding into the well-oiled (beautiful, lovely, organized) machine that it deserves to be. Maggie, the owner, was incredibly responsive from the first meeting and made sure that we had the right coordinator for the job. If every coordinator that she hired is as wonderful as Morgan and Maureen, she is certainly doing the right thing. I can't say enough wonderful things about WWW -- seriously, just hire them!
---
Wonderful Wedding Warrior: Alexis
9/07/2013
Erica E
Alexis was a wonderful addition to our wedding and I am so happy we chose Wedding Warriors to help coordinate our big day! Not only did I want the day to be stress free for my groom and I, but I wanted my family and friends of the wedding party to be stress free as well and enjoy the celebration! Alexis stayed in communication with our vendors, established our wedding day timeline, and ensured everything went just as planed. She kept us on schedule throughout the day and made sure everyone was where they needed to be at the right time. Alexis was wonderful at making sure my groom and I had everything that we needed and we could not have imagined a more perfect day! We are so grateful for Alexis and Wedding Warriors and the hard work put in to ensure we had the wedding of our dreams!
---
Well worth the investment!
9/07/2013
Emily W
We hired Morgan Cooper with Weekend Wedding Warrior for our 9/7/13 wedding and we couldn't be happier that we did! I really wanted to plan the details of the wedding but we wanted our wedding day to be stress free and wanted to be guests at our own wedding. It was also important to us that our friends and family were able to enjoy our wedding day as well and didn't want them to have to worry about the details. Morgan did exactly what we were hoping for when we hired Weekend Wedding Warrior! It was truly the best day of our lives so far and she played quite an important part in making that happen. She is so professional and we loved working with her. She handled set-up, break-down, communicated with vendors, created our wedding day timeline, made sure everyone was where they were supposed to be all day long, and so much more! The little touches like saving desserts for us, going through the buffet for us and the 200 other things that we didn't even know she did to make our day so smooth and relaxing were just amazing. I would absolutely recommend Weekend Wedding Warrior if you are looking for a wedding coordinator.
---
Better than I could have even imagined!!!!
8/10/2013
I cannot even count the number of people and vendors that suggested Maggie at Weekend Wedding Warrior while I was in the beginning stages of planning my wedding. And the second I met with her, I knew it was meant to be. Maggie is incredibly organized and knowledgeable....professional....and also laid back and fun! It was the best investment -- after all the money and effort that one expends for a wedding you want to be able to ENJOY your wedding day and be stress-free. And Maggie did just that!! Not only was she there on the wedding day, she was always available to answer questions even months prior to the day. She spent hours with us on a walk through of the venue (making sure I had a checklist of everything I needed, designing the floor plan, choreographing the processional, ensuring she knew every step of the day). She coordinated everything with the vendors. She asked questions I didn't know to ask. She ran the rehearsal the day before, she set up everything the day of. Every time I had a question for her, she was literally behind me answering it -- before I even had a chance to find her. Best money you will spend, bar none!!! I highly recommend this lovely and talented lady!
---
Best wedding decision- period.
6/02/2012
Emily M
My goal for my wedding was to do one thing that many brides forget to do on their wedding day- relax. There are so many little details to worry about on the day of your wedding and the days leading up to it. However, with Maggie's help, my wedding day seemed effortless. From coordinating my vendors to sneaking extra cake into our getaway car, Maggie had me covered from the beginning to the very end. I stressed so little on my wedding day, and most importantly, got to enjoy every second of the day with my new husband. I truly enjoyed every moment of my wedding thanks to the Weekend Wedding Warrior.
---
Invaluable knowledge and great attitude!
5/12/2012
Alyson S
Alicia coordinated my wedding like a boss! What a relief to know I was in her hands. Hiring her was the best wedding decision I made... besides the groom, I suppose! As an event planner myself, I thought I could sail through wedding planning like it was any other job, but oh how wrong I was! Despite being armed with creative ideas, organizational skills, and event experience, I found that I couldn't have done the wedding on my own. Alicia and her assistant, Quinn, made our wedding day totally seamless. My organization fell apart in the last few days before the wedding - I had saved too many tasks for the end, when I should have just been enjoying things - but Alicia made me feel totally normal and capable and took all my worries away. She took care of last-minute seating changes, sign placement, table numbers, the guest book... all the things my mom and I were way too frazzled to do. On the day-of, a bridesmaid accidentally stepped on my train and got mud on it before the ceremony. Ahh! But Alicia calmly and quickly found tailor's chalk and covered it right up. Nobody noticed a thing. Who else would have known a trick like that? Once the reception was well under way and we were "coasting," Alicia and Quinn turned to drink duty. We felt so pampered. My now-husband finally understood how amazing the WWWs are when they ensured his glass was never empty! She also sent dinner to our hotel room for after the reception. We hadn't even asked her to do it - she just did. And it was AWESOME. Overall, I remember feeling assured and in-control whenever I was with Alicia. My parents both agreed. Her presence is so calming . She's smart, capable, and empathetic. She's matter-of-fact but fun. She "gets" your vision and doesn't try to steamroll it like full-scale wedding planners. She is your best wedding friend, and absolutely worth every penny. In fact, I would have paid more. Thank you, Alicia, and all the Wedding Warriors!!
---
Couldn't have done it without Maggie!
11/03/2012
Sara H
Maggie was amazing and made my wedding day completely stress free! The one thing I told her beforehand was that I had heard of so many people who did not remember their weddings because it went so fast and they were so stressed, that was what I didn't want. She made every part of that come true. All of my bridesmaids had been married and also been in other weddings and made comments about how laid back and stress free our wedding was and I credit that 100% to Maggie and her taking care of every detail and being there for my questions. A day of coordinator is the one thing every bride should have!!
---
Best decision EVER
10/06/2012
allie m
I cannot say enough good things about Weekend Wedding Warrior. Maggie and her assistant were AMAZING!! They made our wedding day so relaxed and easy for us, I seriously don't think I could have pulled it off without them. They handled everything, from contacting all of our vendors, to picking up the donuts the morning of the wedding. Thank you Maggie for being such an awesome friend and coordinator:)
---
Made my Day more than Perfect
10/13/2012
Lisa S
I just recently was married, and used the Weekend Wedding Warriors. WOW - My Mother and I were blown away with their dedication to making my day perfect! Alicia was truly the most instrumental in making everything run smoothly. I was able to plan & create every detail of the day, the way I had always dreamed & she help me execute everything so that the day went off without a single hitch. I can NOT recommend them enough or give them enough credit for what they did!!!! If you need a coordinator, this is the ONLY way to go!!!!
---
Send Email