Home

Whimsy Greenville
About this Vendor
Gifts, Weddings & Stationery to Inspire & Delight!
Expect one-on-one, personal service and a wide array of designs from the industry's top designers. Whether you are shopping for invitations or smaller details, our selection of products are sure to inspire & delight! Formerly Apropos of Greenville, the team at Whimsy brings 20 years of experience in the wedding, stationery and gift industry. Located in Greenville, Delaware, we are happily tax free. In addition, we extend a 20% discount off all wedding invitation orders.
Details
Custom Invitations, Paper Goods, Wedding Invitations, Invitations + Paper Goods

Contact Info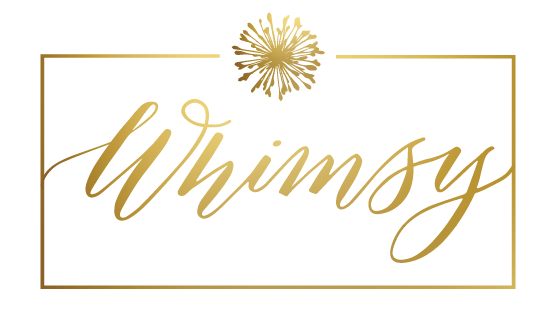 Reviewed on

1/10/2018
Amanda C
Absolutely amazing! We were pretty clueless on what we wanted when we walked into Whimsy. Janet guided us through the process and helped us to pick the most beautiful invitations and save the dates! I mean they were gorgeous! We will keep going back to Whimsy for invitations,... Read More cards, everything!
---
Reviewed on

1/10/2018
Melissa C
Whimsy Greenville was amazing for my wedding. I was so annoyed with trying to customize invitations from some of the popular online retailers, so I googled "wedding invitation in Delaware" and found whimsy's information. Janet was my main point of contact and worked with me over... Read More the phone, email, and in person, always around my work schedule. I told her what I was looking for and she showed me two great options right away, which I fell in love with. She talked me through pricing and customizing the colors and styles. When there was a little hiccup with the vendor she took care of it and I barely had a chance to worry. I would highly recommend them to anyone I know getting married.
---
Reviewed on

11/18/2017
Amy F
We had a great experience with Whimsy. They were so friendly, flexible, and patient in helping us select and design our wedding invitations. We also ordered our thank you notes through Whimsy and will certainly be back again in the future for stationery and invites for other... Read More events!
---
Reviewed on

10/29/2017
Laura H
I was so grateful to find Whimsy! I had not been able to find any invitations that I liked online because I wanted something very classic, traditional and simple. I went once by myself and once with my fiance to look at the invitations. Both times I popped in and both times they... Read More had no problem letting us browse through for a bit. I really liked that they had invitations with a wide range of prices and styles. It was so much better than shopping online! I made an appointment to order and came with my mom and the lady who walked us through it was so super sweet and helpful with wording options. And their gift shop portion of the store is so cute too!
---
Reviewed on

10/25/2017
Kara W
The staff were very helpful in assisting me in choosing and creating my wedding invitations. I was very happy with the end product. My only complaint is that even after repeated requests, they weren't able to provide me with a final itemized receipt which I would have liked to... Read More better understand the charges associated with the proofs.
---
Reviewed on

12/06/2016
Tori S
Janet and the team at Apropos were an absolute joy to work with! They were very helpful with all of our design and etiquette questions and had the best wedding invitation options to choose from. We received many compliments from our guests on our wedding invitations. Thank... Read More you very much!
---
Reviewed on

11/26/2016
Courtney S
So friendly and patient while we spent several hours going through almost a dozen books of invitations. The process was fantastic! They are so knowledgeable and know just the questions to ask to help find the perfect wedding invitations. We couldn't have been more pleased with... Read More our invitations. Would recommend again and again!
---
Reviewed on

10/28/2016
Kimberly M
Had a great experience at Apropos. They have tons of templates, and you have the option to mix and match. We liked the design artwork of one, the text layout of another, and font of a third! And they were able to put it all together for me within only a few days. Note: Make sure... Read More that everything you give them is precise though, because there is a charge for each revision you make (per the stationary companies not Apropos). Everyone we worked with was also very nice, and helpful. Would definitely recommend!
---
Reviewed on

10/17/2016
Juliana M
I cannot recommend Apropos enough!! I was originally going to order my invitations and programs online but a coworker told me about her great experience at Apropos so we decided to try it. Not only were the prices great, but working with the ladies at Apropos was a pleasure.... Read More They took any nervousness away and helped myself and my equally indecisive fiance find the perfect invitation and program.
---
Reviewed on

10/01/2016
Tammy S
Exceptional service! Great staff that goes above and beyond to make sure everything is done right.
---
Reviewed on

9/29/2016
Kathleen H
I can't say enough about how beautiful our wedding invitations were. We have received so many compliments on them! From the very beginning, Deirdre from Apropos was incredibly helpful to us. We had a very specific vision of how we wanted our invitations to look, and she... Read More brought out the samples and ordered everything exactly as we had envisioned. We also purchased our thank you cards from Apropos (simple monogrammed fold-overs), and they were also perfect! Apropos did a great job of having our proofs to us quickly, and our invitations arrived within a month. I can't say enough about how wonderful our experience was with them. We now know where we will order all stationery and invitations in the future!
---
Reviewed on

9/26/2016
Sue P
Professional, fast delivery and wonderful selection.
---
Reviewed on

9/26/2016
Bridget O
Amazing and easy to work with!!! Made the invitation experience very enjoyable! We even went back for our rehearsal dinner invitations and would recommend Janet to everyone!
---
Reviewed on

9/26/2016
Taylor M
The team at Apropos did an amazing job on our invitations for our wedding, along with the invitations for my bridal luncheon. They turned everything around for us so quickly, were extremely helpful with the decision process, and gave a discount! The personal touch made the... Read More process go so smoothly. We are so happy with our invitations! Will definitely be using Apropos for all future parties and events!
---
Reviewed on

9/26/2016
Susanne S
I'm so happy I got our wedding stationary at Apropos. They have a wide range of beautiful stationary that can meet your budget! I initially was thinking of buying mine online but I was really glad to be able to see everything in person and work with such an amazing staff.... Read More Highly recommend!
---
Reviewed on

9/24/2016
Stefanie G
I purchased my wedding invitations and my rehearsal dinner invitations at Apropos and both are absolutely beautiful! I had a great experience working with the ladies at the store. The customer service is phenomenal!
---
Reviewed on

9/24/2016
Jenna D
Everyone was so friendly and helpful! They made the task of choosing invitations very pain-free!
---
Reviewed on

7/13/2016
Laurie E
Every person in Apropos is knowledgeable, accommodating, and friendly. They made the process of choosing invitations, programs, name cards, and formal thank you notes seem easy. We received so many compliments on the invitations and other choices, yet we didn't have to "break... Read More the bank". The staff immediately understood our style and were very prompt with printing, proofing, and communicating. I would recommend Apropo to anyone looking for a classic invitation, announcement, or notecard.
---
Just Fabulous
Reviewed on

7/01/2014
Lauren L
Such a great store! From invitations to place cards & programs - Apropos has the best of everything. I loved it all.
---
Beautiful Invitations
Reviewed on

6/11/2013
Jennifer M
All of the ladies at Apropos were extremely friendly and helpful. I worked with Janet to pick out my invitations and I can't say enough good things about the experience. Janet took her time going through all of the books and even went through everything a second time when I... Read More returned with my fiancé because I did not like my original selection. Janet helped with the wording of the invitation and with etiquette for addressing the envelopes. I have received so many complements on my invitations and they far exceeded anything I hoped for.
---
beautiful invitations
Reviewed on

5/29/2013
Katie H
Our invitations were beautiful. The women at Apropos are lovely. I knew what I wanted so it was a bit easier. Otherwise I think it would have been a bit tough to go through all the books and try to decide. The invitation quality was superb. They are a little pricey but if you... Read More have a large wedding (we didn't) they sometimes offer deals where you get 25+ invitations free.
---
Classy Invitations
Reviewed on

5/07/2013
Aileen H
Apropos made everything easy and were very helpful- Everyone kept saying how classy the invitations looked!
---
Great to work with
Reviewed on

11/12/2012
Dana L
Everyone at Apropos was very helpful. They knew exactly how to word any type of invitations. We ordered everything from shower invitations to informal thank you cards.
---