Home

Wilson Stevens Productions, Inc.
About this Vendor
Beantown * Eye2Eye * Radiance * Splash! & more ...
We are New England's premier live music resource for all special occasions. We feature top Boston ensembles BEANTOWN, EYE 2 EYE, RADIANCE, SPLASH!, THE CONNECTION, BOSS, ENCORE, ONE STEP AHEAD, FREESTYLE, THE HUB, PROTEGE, and SIGNATURE along with several of New England's other top artists.
Details
Classical, Country, Disco, Hip-Hop, Jazz, Pop, R&B, Rock, Klezmer, Latin
Contact Info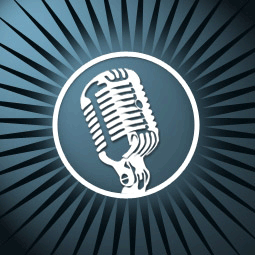 Greater New England Area, MA
Greater New England Area
WILSON STEVENS ROCKS!
Reviewed on

12/23/2011
Cindy K
I can not say enough about the incredible job Wilson-Stevens did in booking the PERFECT band for our wedding! Among the countless decisions that couples need to make in the planning of their big day, it is beyond comforting to know that someone is looking out for your best interests. Wilson Stevens provided us with exactly this peace of mind, and then some. I would strongly recommend them to any bride looking to enhance the experience of their wedding, and have the utmost confidence that Wilson Stevens will consistently go the extra mile to ensure the band delivers an amazing and memorable performance. No details are overlooked and no questions left un-answered. They make you feel as though your event is the only one on their calendar and apply a personal touch that gives brides the real impression that Wilson Stevens is truly invested in the outcome of their day. Unequaled professionalism and performance! Book these guys immediately, you will NOT be disappointed!
---
Splash!
Reviewed on

1/25/2013
Danielle G
I want to thank everyone in Splash for doing such an amazing job at our wedding. Everyone was RAVING about how awesome they were and how it was the best wedding band they had ever seen/ heard. I overheard so many comments from the guests about the band throughout the night. It made me so happy because I feel like a good band is absolutely key to people enjoying themselves. A few of my friends said they had never seen people charge the dance floor like they did at my wedding. Their energy was awesome and people were saying one of the singers was like the next Usher, haha. Splash was just PHENOMENAL, responsive, and in tune with everything. They were loud enough so that people could dance and have fun, but not so loud that people were deafened or couldn't carry on a conversation. They were dynamic, young, fun, and not your typical cheesy wedding band. They brought everyone to life and I couldn't be happier with their performance.
---
Radiance
Reviewed on

12/12/2012
Lauren S
If you want your guests to wake up with sore feet because they were dancing so much, Radiance is your band. In all seriousness, we had the best time with them, and I cannot tell you how many times our wedding guests told us how great they were at Sunday morning brunch the following day. True performers. We worked specifically with Sal Difusco leading up to the big day, and he was excellent and responsive. We didn't have much of our music (first dance, father/daughter, last dance) decided until about a week before the wedding, which I'm sure was not ideal for them...especially when we asked them to learn 2 new songs for us! But Sal was patient and ultimately able to make it all happen. Sal also personally learned a song to play during our ceremony (he and a separate flutist played our ceremony music), which was amazing and beautiful. It brought tears to my eyes when I heard it as I walked down the aisle. We had heard Radiance before at a friend's wedding about a year prior, so knew we wouldn't be disappointed. But they still far exceeded our expectations. Beyond the few "must have" songs, we really let them lead the charge with music, which worked out well. They seriously had people on the dance floor from start to finish, the only exception being the dinner course. For about 20 minutes, Sal played guitar while guests sat, ate, and chatted amongst themselves. It was perfect background music. I would wholeheartedly recommend Radiance. They were worth every penny, in my opinion. Nothing worse than a band who can't get the crowd to its feet - and Radiance will not disappoint, I promise!
---
Reviewed on

7/29/2015
Rebecca A
My wedding was June 2015 at the Boston Harbor Hotel. Radiance was my band and I am SO glad we picked them! All my guests were raving about them! They were fun, energetic, played great songs (even learned some for us) and they invited us up on stage to sing with them! They added so much to our special night! We are blessed to have had them as our band! DEFINITLEY would recommend! Wilson Stevens was great to work with as well!
---
Reviewed on

7/13/2015
We could't have been happier with our choice of the Joey Scott Band for my daughter's Nantucket wedding. They kept the party going till 1 am in the morning. The music selections were great. The dance floor was packed the entire night. And their representatives were delightful to work with.
---
Reviewed on

7/09/2015
Nicole L
I cannot say enough how much we absolutely LOVED Encore! After speaking with Tim, we booked the band sight unseen. I was slightly nervous, compulsively checked reviews, and hoped they would be performing in a showcase before the wedding! Friends in the wedding industry assured me that you can't go wrong with Wilson Stevens and I am so happy to say that they were 100% right! The band was very understanding when we couldn't confirm our reception timeline until the last minute due to unforeseen circumstances, and was even able to send us a recording of our first dance song to practice our choreography to. They also gave us the opportunity to do a quick run through of our first dance prior to guests coming into the reception room which saved us the embarrassment of many first-run missteps! Once the party got started, Encore was absolutely incredible! The dance floor was packed the entire night, and they perfectly balanced our music requests. If I could make one recommendation (other than booking Encore – you won't be disappointed!) it would be to add in the saxophone. We did it, and it really makes for a richer and fuller sound. I had guests continually coming up to me asking the name of the band – one has already booked Encore and another asked if they would travel to Chicago! I have honestly never seen a more engaging band with the same talent, energy level, and dance moves. Encore was the best wedding band I've ever seen and I would wholeheartedly recommend them!
---
Reviewed on

6/26/2015
Right from the beginning - the staff at the WSP showcases as well as the band liaison were incredibly professional and attentive. The Splash band members themselves were also very professional. Their down to earth personalities made our wedding easy and smooth! Every band member is incredibly talented!! Couldn't ask for any better choice of music - they played everything we wanted and exactly the right genres. Everyone looked great - very professional attire as well and looked awesome in our ballroom. :) Emceeing was perfect - enough to get people moving but also not so much that it took away from the music itself. Excellent job with the intros!! Break schedule also perfect. They made a smooth transition and was subtle enough that we didn't notice. Also very grateful that they played our parents' wedding songs during the break!! I would definitely use this band again and recommend them to anyone I know! My husband and I mean it when I say Splash is phenomenal. They totally made the party. Not only their performance but the way they melded with the crowd/guests was awesome and was an excellent touch - everyone loved it! Our guests (several of them) have repeatedly said it was the best wedding they've ever been to! I know this is not much constructive feedback so not sure how helpful it is, but we truly have nothing to complain about. I need to impress upon you how happy we were with the Splash!!!!! Thank you to all of them!!!!
---
Talent Galore
Reviewed on

6/20/2015
Alison K
So let me begin this review with a story you may fear. The day before the wedding we got a call: our lead singer had an emergency and could not make the wedding. We were upset - the lead singer is who we communicated with about our song choices and our wedding vibe. The lead singer is often one of the main reasons you choose a band. So yes, we were upset. We held it together and decided not to make a big deal out of it but internally we were a little crushed. However, Wilson Stevens did not disappoint us. Everything we had discussed with the lead was relayed to the band. The woman who replaced her and the rest of the band killed it. To say that we were thrilled with the band is an understatement. They are talented beyond belief. They totally kept the party going. The breaks were seamless (DO NOT WORRY ABOUT THIS AT ALL). I cannot say enough great things about the way everything went. I am sure that's not an easy call to make as a management company, and I'm really glad we decided to just trust them with what they were saying (that the backup singer was just as talented and worked well with the band). No one stopped dancing and everyone mentioned how much they loved the band and the music! If you are looking for a band - I would absolutely recommend Freestyle and Wilson Stevens.
---
No-brainer
Reviewed on

12/27/2014
Anita R
The best way to describe the impact our band had on our wedding is through an unknowing waitress at our Sunday brunch. As I walked through the breakfast buffet line, a waitress came up to me, not knowing I was the groom, and said, "Everyone walking through the buffet this morning has been talking about last night's band. Sounds as if they were amazing." She was right; they were. As the father of the bride said, the band made our wedding what it was. They were not only talented and versatile, but they were also young, energetic, and just plain fun. Debbie, the lead singer and contact, was very accommodating leading up to the event and delivered on all of our requests. My wife and I are 30, so we've seen our fair share of wedding bands in the last decade. Without question, FreeStyle is the most engaging, infectious, electrifying group we've seen.
---
BOSS- Amazing Band
Reviewed on

11/04/2014
Brittany N
We had Boss perform at our wedding a couple of months ago, and I highly recommend them to everyone! We could not have been happier. We were a little nervous because we never saw them in person (prior to our wedding), but they exceeded our expectations. They were so talented, sounded amazing, kept everyone dancing all night, and were extremely professional. I provided them with a list of all the songs we did and did not want, and they listened to all of our input. I contacted them numerous times, and they were not only responsive but they were nice every time and really listened to what we wanted. So many of our guests told us how much they loved our band, and said it was the best one they've seen. We had the best time at our wedding- and Boss was a huge part of that. Highly recommend!!
---
The Best
Reviewed on

10/29/2014
Jamie W
We used Wilson Stevens for our wedding this past Saturday. We had Eye 2 Eye as our band and we could not be happier with how it turned out. Wilson Stevens was so easy and wonderful to work with from start to finish. Eye 2 Eye came highly recommended and they still blew our expectations out of the water. We have been receiving praise about them since Saturday and most people say they were the best wedding band they had ever heard. We highly highly recommend them.
---
BEST BAND!
Reviewed on

10/20/2014
krissy r
Radiance was absolutely AMAZING. They had our dance floor full all night. Weeks later we still have people telling us they were the best wedding band they've ever seen! They played such a good variety of music to cater to all age groups and were open to taking requests from the guests. We had a gloomy/rainy wedding day and were nervous it would effect the mood of the crowd but Radiance made sure that didn't happen. Evans voice is unbelievable and Sal was a great MC. They were a pleasure to work with and we would 100% use them again--they were one of the reasons our wedding day was the best day of our lives :)
---
FreeStyle!
Reviewed on

10/19/2014
Jenn W
I would give Freestyle 6 stars if I could. We had to stop visiting with all the tables because everyone at the wedding was on the dance floor as soon as dinner was over. So many of our guests told us it was the best wedding music they've ever heard. They had everyone dancing from the first song to the last. The choice of music was fabulous! The playlist was great. They kept the energy high from start to finish. When the band joins you at the after party after the reception it's pretty safe to say that everyone had an awesome time. We can't thank Freestyle enough for making the reception the absolute time of our lives. They have set the bar higher than I thought possible. Absolutely the best wedding band around!
---
Amazing Band
Reviewed on

10/05/2014
Jeanette E
We went to my cousins wedding last night 10/4/14 and the band was AMAZING we all had so much fun - EVERY ONE WAS DANCING AND SINGING that's a sign of an excellent band - great singers, great instrument players. ALL IN ALL FABULOUS!!! HIGHLY RECOMMEND Jeanette, Dedham, MA Wedding was at Sakonnet Winery in RI
---
Fabulous band!
Reviewed on

9/30/2014
Heather R
Wilson Stevens Productions arranged a band called "Boss" for our wedding. What an unbelievably fun evening! The band was incredibly talented, and the singer had an incredible voice and did a great job of energizing the crowd. I heard countless compliments from our guests that that was the most fun they'd ever had at a wedding! Wilson Stevens even worked with the band to play "When the Saints go Marching in" as our recession song to surprise my groom and his family (who are from New Orleans). The only thing I would have liked more, would be if they played more of a range of music genres, but overall I wouldn't have traded that night for the world!
---
Encore was so engaging and awesome
Reviewed on

9/25/2014
Arielle R
Encore was incredibly. They rocked out and engaged the crowd, without trying to steal the spotlight or anything. They did a great job with a Joshua Radin song we asked them to learn for our first dance. I wish they did concerts or something.
---
Freestyle is Fantastic
Reviewed on

9/12/2014
Molly J
Choosing Freestyle as our wedding band was probably one of the best choices we made during the planning process. They were absolutely amazing. Everyone, including our college friends, my parents' college friends, and my grandmother, were on their feet from the beginning to the end of the night, and many of them mentioned how great the band was. Freestyle played a great mix of classic songs and current hits, and even learned a few songs we requested. Every song they played sounded absolutely fantastic – great instrumentals, great vocals, great energy, great everything. Couldn't be happier with our choice to have them play for us. Thank you for an amazing night!
---
AMAZING!!!
Reviewed on

9/09/2014
Katte M
Wilson Stevens and the SPLASH Band ~ Thank you so much for helping make our wedding ceremony and reception incredible. From the heart stopping ceremony song, A Thousand Years, to the surprise ceremony exit to All You Need is Love, to the fun of new and old tunes at the reception – SPLASH was AMAZING! You read all of our guests perfectly, as the dance floor was full all night long. We may be a little bias, but feel you were the best band we have seen at any wedding over the last 20 years. Our thoughts were confirmed as our friends and family keep talking about the night and were amazed by talent and energy. We will strongly recommend Spash to any wedding and/or party in the future and hope to find an event for you to join us again. Until then, we sincerely wish you the best and hope you continue to impact as many as possible with your beautiful sound! Thank you!
---
By Far the Best Wedding Investment You Will Ever Make
Reviewed on

8/27/2014
Brittany C
We had Freestyle perform at our wedding.I am not kidding when I say they were absolutely amazing!!! Our guest were on the dance floor the entire night and I cannot tell you how many compliments we got from our guess on how great they were. They kept us and our guest completely entertained the entire night and they truly helped make our wedding day absolutely perfect. I highly recommend Freestyle and the Wilson Steven productions team. They are sooo soooo great to work with. By far the best investment we made :)
---
Donovan/Lacerda Wedding: Beantown Review
Reviewed on

8/19/2014
Kylie D
I can not even put into words how spectacular it was to have Beantown at our wedding. Having heard them at a showcase and having heard from multiple people, I knew they were great, but they FAR EXCEEDED any and all expectations I had. The dance floor was completely packed from the start of the wedding until the very end, complete with chants of "1 more song!" Their talent is remarkable, their ability to interact with the crowd is amazing, and they truly made us feel as if our wedding was the most important gig they've ever had. I could go on and on and on about the voices of the 4 leading singers, the incredible musicians, the professionalism of Anita, Tim, and the entire team, but I'd be typing all day. I knew our wedding would be special, but I absolutely have Beantown to thank for making it the best day of our lives. People have not stopped telling me that it was the best wedding they've been to and that it was the best band they have ever heard. I highly recommend having Beantown as your wedding band - you will not regret it! And you will need days to recover from all of the fun!
---
SPLASH! - too bad they didn't make much of a splash...
Reviewed on

8/15/2014
Danielle G
They were extremely overpriced for what they provided and did not deliver on what was agreed upon. They were supposed to play during the cocktail hour but everytime I looked over they were just taking amongst eachother. Everyone I asked did not remember hearing them play - and the cocktail hr was an additional fee. At the reception, we discussed them learning a specific song I wanted as my first dance - they didnt - they played it on an ipod (I COULD HAVE DONE THAT!) Furthermore, during pretty much the entire dinner they were no where to be found and just played background music. During the last 2 hours they were actually very good and really got the crowd pumped up and had a great chemistry between the band members, but that doesn't make up for their grave missteps during the rest of the wedding. Overall, I would avoid using them and try for a different band that delivers on what was discussed at the minimum especially because they aren't cheap! lesson learned....
---
FreeStyle was AMAZING!!
Reviewed on

8/11/2014
Lydia G
We had FreeStyle perform at our wedding and they literally made the day! They were not only flexible with us about our preferences but also played the best songs throughout the entire night. They got on the dance floor and really made the night so special for us. They also played every song so well! We cannot thank them enough for everything!
---
Amazing Wedding Band
Reviewed on

7/27/2014
Amanda B
Joey Scott and the Connection did an amazing job at our March wedding at the Parker House in Boston. We saw them perform at a wedding band showcase and they were our immediate favorite. We listened to maybe 10 wedding bands and Joey Scott and the Connection were the only ones to play Frank Sinatra and motown selections while the rest played the Black Eyed Peas and Carly Rae Jepsen. Joey was very easy to work with regarding my likes and dislikes and was even willing to learn new songs for us. In the end, the final product was amazing. They were incredibly professional, both in their behavior and dress. They played what we wanted to hear but also took cues from the crowd. We couldn't be happier with the final results and would highly recommend them to anyone looking for a wedding band. A class act!
---
PERFECT wedding band
Reviewed on

6/21/2014
Emily R
We had Joey Scott & The Connection as our wedding band and they were spectacular. Wilson Stevens was easy to work with and Joey was very accomodating and had great ideas. They have so many different songs of varying genres so there really is something for everyone.They played the perfect songs at the perfect times and got everyone out on the dance floor busting a move (from teens up to grandmas). It is a wonderful band I would recommend to anyone looking to have a good time.
---
GREAT Wedding Band
Reviewed on

6/14/2014
Mariah R
Beantown played at our Four Seasons wedding on May 25th. We are still getting complements on the band. They were FANTASTIC and brought great energy. They had our guests on their feet the whole time - even before we got in the room! We highly recommend Beantown!
---
Send Message