Home

Windows Catering Company
About this Vendor
Best Catering Company in DC
For over 25 years, Windows Catering Company has maintained a reputation of creative cuisine, flawless event execution and unparalleled service. Our experienced staff of event consultants will guide you through the challenges of designing any memorable occasion.
Details
American, Eastern European, French, Indian, Italian, Latin American, Middle Eastern, Fusion
Gluten Free, Kosher, Organic, Vegan, Vegetarian
Buffet, Catering Delivery + Setup, Passed Appetizers, Servers, Food + Catering
Contact Info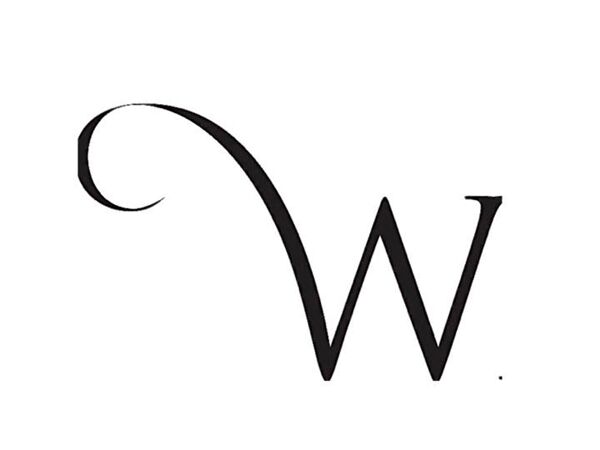 Wonderful food and service
Reviewed on

12/16/2013
Tawnya A
Wonderful from start to finish. They were thorough and so professional. They really made my day so special!
---
delicious food!
Reviewed on

11/04/2012
Jean S
We loved the food that was catered at our wedding! When we had our initial tasting from Windows, we were simply blown away by their food and it was a no-brainer decision to go with them for our wedding. Even their cake was so delicious that we had them make our wedding cake... Read More too. It was great to work with Nicole and her staff. Nicole was responsive to all my emails and questions. She and her staff were very professional and provided great service during our wedding. It was really great that they also provided all the candy jars and serving spoons for our candy buffet at no extra charge. They also created the signature drink that we wanted at no extra charge. The food served at our wedding was just as good as what we had during our tasting, and all of our guests loved the food as well. Overall, we were extremely happy with all the food, cake, and service provided, and it definitely helped to make our wedding a success!
---
Seconds Please!
Reviewed on

8/01/2012
Jennie H
Food was really important for my now husband when we set out to plan our wedding. I did a ton of research and set up 5 tastings with different caterers. I had reached out to Windows after having success with them at work in the past. Before I even met with Ashley, we had a... Read More great phone call where I explained we were looking for stations based on relationship. Ashley just got it. When she sent her first proposal, we knew we would go with Windows. It was great working with Ashley because I never felt like I was trying to be upsold. We went in for our tasting and the food was absolutely delicious. We had selected to have three stations, Chesapeake Bay (where I'm from), Midwest (where my husband is from) and Pacific Rim (we both love Seattle, Japan, Hawaii, etc.). What really sold us was that each dish had an accompaniment. It was not just tenderloin, but tenderloin with a jicama mint salad or grilled salmon with a spicy slaw. We felt we were getting much more for our money. We made revisions along the way, but in the end we were so excited to eat at our wedding! As our caterer, Ashley stepped up and almost acted as a coordinator on our big day. We met her at the venue about a week before the wedding to nail down all the last minute details. After that meeting, all the worries I had fell by the wayside because I knew Ashley and her team would take care of everything. We even ran short of wine (we provided it), and Ashley ran out to the store (which was not nearby) and bought more wine while we were partying! The room looked gorgeous, set perfectly. The food was absolutely everything we hoped for. We got so many compliments, and are still getting compliments how delicious the food was. Our guests also told us what great service they had. They told me the waiters were always there with a refill, or to clear something, but not in an obtrusive way. Everything went smoothly and I didn't notice if anything did go wrong. I would highly recommend Windows for your wedding or any other event! I wish I could have that food right now!
---
Reviewed on

5/07/2016
Window's Catering served our wedding reception at Daughter's of the American Revolution (DAR) in August 2015. It was a mixed bag, and I won't use them again. The food itself was excellent. In fact, my wife and I still receive compliments on the quality of the food. Some of our... Read More guests even said it was the best food they've ever had at a wedding. Although the food was good, they messed up many key details for the reception. It turned out to be a giant headache for us. Key issues below: 1) The picture matte that was our guest book was not put out. 2) They highlighted having a personal butler for us, but we couldn't find anyone to get us appetizers/drinks during cocktail hour. 3) Red wine was only supposed to be served during dinner, but they stocked it at the bars during cocktail hour. This was at request of the venue and Window's assured us they knew venue rules. 4) The staff did not know the order of events, resulting in half our guests missing the toasts/speeches (MAJOR DISAPPOINTMENT) 5) We supplied champagne for the toasts, and it was not served. Instead was put at each place setting only to get warm/not drank. 6) Cake topper provided was not on the cake for the cutting and made the WRONG cake flavors! 7) Some of the plates were missing food - for example the MOH did not receive vegetables with her steak. 8) We provided instructions that the flower vases were to be saved, but only 2 were. The staff asked my wife repeatedly (while trying to dance) what to do with them even though this was pre coordinated. 9) My wife's boss provided a nice humidor for cigars, and we left a box and note for it to be packaged carefully. It was just tossed in the box at the end of the night, spilling the beads that collect the moisture. It ruined roughly 20 nice cigars and stained the humidor. They were responsive during the process, but even after the reception when presented with these complaints they blamed us at first! All in all, it was good food and that was it.
---
Fantastic Food
Reviewed on

10/22/2015
Ariel L
I used Windows for both my Rehearsal Dinner and Reception. The food was fantastic on both evenings. We chose to do a less formal set up with stations, for our reception, and everyone raved about it! Windows also provided our wedding cake, which was delicious!! My guests could... Read More not believe that the caterer brought the cake - they all thought I must have had a bakery provide it. They were very flexible to also provide gluten and nut free cupcakes for my guests with allergies, as well as gluten free bread when I asked. All in all, fantastic experience with Windows. I highly recommend them!
---
Perfect!
Reviewed on

3/29/2015
Courtney W
Windows was absolutely wonderful to work with for our wedding! Their extreme professionalism and knowledge of the wedding industry shined through in all of our interactions with them, and the final results at our wedding were perfect. Cynthia was great to work with and went... Read More above and beyond with her assistance - from setting up our decorations and party favors, to providing multiple tasting sessions to ensure we got just what we wanted, to helping with the overall planning process. All of the food was delicious and the decor (linens, flatware, stemware, plates, etc.) was a notch above. Anyone who is looking for an all-inclusive caterer that will provide great food, beautiful decor and exceptional assistance all at a reasonable price should definitely book Windows :)
---
Great Service and Delicious Food
Reviewed on

1/14/2015
Meghan
Windows was on our venue's recommended caterer list. We spoke with many caterers, but Windows wowed us with their responsiveness, service, and tasty food. Our event manager, Nicole, always responded quickly and completely to our questions. We were able to handle most of our... Read More planning via email, but also had a tasting, in-person event review session, and walk-through of our venue. At no time were we worried about the outcome of our wedding. They even helped set up our decor (candles, escort cards, etc.) Windows was a full-service operation - they not only handled the food but also all of our rentals (chairs, dishes, linens, etc.) Windows was so organized and prepared that the event went off without a hitch. They made our day truly stress free. Windows was not the cheapest caterer on our list, but we have absolutely no regrets in choosing them to cater our wedding. They wowed us with their incredible service. On the day of our wedding, the entire staff operated professionally and in a friendly manner. A few servers even went out of their way to help move chairs to the dance floor for our guests with mobility issues. Additionally, the food during the wedding was even better than it was during the tasting. We didn't think that was possible.
---
Always Amazing
Reviewed on

8/12/2014
Susanna M
We used Windows for two other formal occasions before we used them for our wedding. We used them during a Naval Academy Graduation Ceremony as well as our engagement party. They do EVERYTHING for you. Cake, hour devours , dinner, drinks, bartenders and all other possible things... Read More you want help with. They are so professional and excellent at what they do. If you are having your wedding in the DC area, do not hesitate. In my opinion(and I did tons of research) no other company can provide such high quality service as Windows. Also, ask to be in touch with Nicole, she rocks. Susanna
---
Satisfied Customer
Reviewed on

2/19/2014
Catherine A
Windows was our wedding caterer and did a lovely job. We had several tastings but settled on Windows because of their food quality and reasonable cost. Some of the caterers we tried had excessively small portions. The staff really knew our wedding venue, so that was an added... Read More benefit. Windows provided everything from the food and cake, to the tables and linens. People told me this was the best wedding food they ever had, and there was plenty of it! They even gave us complimentary late night snacks and instead of the three different types we were expecting, we received over six! Pros: Delicious food. Professional and patient staff- they were always quick to respond and offer suggestions, meet with us in-person, etc. Cons: Their bartenders displayed two tip jars. Maybe I'm being dramatic, but I was mortified since we covered the cost of alcohol, bartenders and even their tip! Secondly, we ordered 2 bottles of tequila from our alcohol vendor (Windows provided the bar staff), and we were billed for 100% of the tequila consumption, even though the night before no one had tequila and no one remembers drinking any, let alone 2 bottles that night. We assume the sstaff walked off with some nice alcohol. Lastly, several people complained they didn't get any cake and were surprised since it was such a large cake. It would have been really nice if either it was all served or we could have taken it home (other than just the topper).
---
Poor Management
Reviewed on

10/24/2013
A G
I was excited about the opportunity to work with Windows because they have wonderful pictures of their food. Unfortunately, they never responded to my request for a quote. I am planning a wedding for nearly 200 people and was willing to pay upward of 20K for my catering... Read More expenses. My wedding planner contacted them a half dozen times regarding the status of my quote. After waiting more than 8 weeks for a quote, I called and I was connected to the person handling my quote. The Windows representative vaguely remembered me, she didn't know my location, the number of guests or any of the preferences that were provided to her previously. She promised to get a quote to me on a specific date (6 days later). The deadline has now passed and I haven't received any information. I'm grateful that I had this experience before I signed a contract with Windows, and not after I paid a deposit and was locked in. They may be a wonderful caterer, or not. I wouldn't know because for some reason, my business wasn't worth a response.
---
Quality Food; Unprofessional Behavior
Reviewed on

8/05/2013
Lindsay T
We selected Windows to cater our wedding reception at a historic DC mansion because we were initially impressed by the food at the tasting and because our Event Designer, Debbie Beard, seemed cooperative and experienced. For a year she worked with us on details, assuring us... Read More she'd personally oversee everything at the reception – essential due to the venue's many rules. However, 48 hours before the wedding Ms. Beard pulled out as the event coordinator by calling my father (who'd not been involved in the planning), saying she would not be present as she had another event, and her assistant, Bridget Aumock, would oversee the reception. Bridget is a Sales Associate not an event coordinator, with whom we'd had no discussions and had never met, and she proved virtually impossible to reach before the wedding. This was extremely disappointing and infuriating, and many things that had been carefully planned went wrong. At the reception, Bridget did not introduce herself to my mother (my "wedding coordinator" and contract signatory) and only said hello to me after the cocktail hour so it was initially unclear who'd been sent from Windows. The tables held silver flatware, not the elegant gold we'd paid extra for. When one of my bridesmaids who is a wedding planner mentioned it, Bridget said flatly, no, silver must be in the contract. And if it was gold, we didn't charge them for it. Neither was true. Servers seemed unaware of entree markings on placecards and kept asking guests what they ordered. Table displays we provided weren't set up as discussed. Overflowing ashtrays at the cigar bar weren't emptied until we asked. The sparkler exit/cleanup wasn't properly supervised by Windows staff as Ms. Beard had promised venue management. It took over a month of emails and a conference call with the CEO to resolve the billing overcharges for more servers than were there, the gold flatware, etc. and to obtain a small adjustment. Ms. Beard never explained or apologized for anything.
---
Worth the extra money
Reviewed on

1/02/2013
Faith P
The service and the food were very good, although the food at the tasting was better than what was served at the reception dinner. The linens and chairs were great, and really went well with the vintage theme of the wedding. The wait staff was very professional, and I liked that... Read More the caterers made sure that my husband and I had our own server throughout the evening to make sure we were able to enjoy everything. The bar tending staff was great, and was very personable with the guests. Even though they are one of the more expensive caterers in the area, it was worth it to provide guests a nice meal that had excellent options for our fall wedding. They were even good about working with us to incorporate a cherished family recipe into the meal. The wedding cake was delicious! It was smaller than I had expected, but tasted amazing.
---
Delicious, Quality Food & Wedding Cake
Reviewed on

12/10/2011
Katie A
Let me start of this review by saying one thing: YUM!!!!!!!!!!!!! I can't even fully describe how delicious Windows Catering Company's food was. We were impressed from Day 1 when they offered for us to come in for a tasting. We chose their Buffet Reception 1 package (salmon,... Read More chicken piccata, london broil, eggplant casserole, goat cheese ravioli) because of the amazing amount of variety it offered, and we were not disappointed. Windows created a whole spread for us to try, including two types of wedding cake we selected. Each entree on the buffet was accompanied by two vegetable sides, so the variety seemed endless. As a vegetarian, I was especially impressed with the amount of food there was for me to try. I had more on my plate than my meat-eating husband did! It was all wonderful, and on our wedding day it was even better. We had many guests ask us where the food was from and tell us how delicious it was. The wedding cake (white chocolate raspberry) was also extremely beautiful and delicious with real raspberries inside. I also felt that there prices were affordable for the quality of the food that we received. I would recommend Windows Catering to any couple in the DC metro area!
---
Great Food and Flexible Staff
Reviewed on

12/06/2011
Ryan C
We had a great expierience with Windows. To start it all off, the tasting was absolutely amazing. We had our own dining room, server, and tried everything on our customized menu based on our choices. Nicole was very helpful along the way, and when she was unable to make the... Read More wedding (something she made us aware of about 2 months before), Carly stepped in and did a great job. The food was exactly as promised and we got great reviews from our guests on it (steak, crab stuffed shrimp, salad, soup, and cupcakes). The cupcakes were amazing rather than a cake. The servers were very friendly and helpful. The setup was as promised. In terms of flexibility, because of some snow on our wedding day (in October in DC!!!!), we had to move the cocktail hour to a different location at our sight, moved dancing indoors, etc. Windows worked with our reception site to make everything work, and it all went off without a hitch. In addition, we worked with them on budget and decided to do wine and beer... they were able to get us any of the beer we wanted and were able to flex as needed when we changed our minds on various things. In terms of pricing, they were a bit expensive, but its DC... and you get what you pay for. Overall, we had a great experience and would love to thank everyone who played a role for making our day special.
---
Great except my wedding cake
Reviewed on

10/26/2011
Anh D
The food, linens, waitstaff were all great. However, I picked out a wedding cake design and on my wedding day, it was completely different...very plain. But the food was great! Also my cost reflects unlimited alcohol.
---