Home

Wink Eyelash Bar & Makeup Studio
About this Vendor
It's not just Makeup. It's an Experience.
Wink specializes in Airbrush Makeup Artistry, Eyelash Extensions, and Bridal Hair design. Our work has been featured on Bravo and TLC; in The Wall Street Journal, The Times Picayune, Wish Magazine, and on ABC-WGNO and WDSU. Mention you found us on The Knot for 10% Off your Wedding Package
Details
Beauty Group Bookings, Hair + Makeup Trials Available, Hair Stylists, Airbrushed Makeup, Eyelash Extensions, Makeup Artists, On-Site Hair + Makeup, Spas, Beauty
Contact Info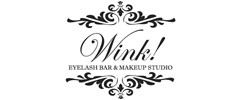 911 Veterans Blvd, Metairie, LA
Airbrush all the way!
Reviewed on

6/07/2014
Maria Elena A
Natashia is so much fun and puts you at ease. The makeup was so beautiful and really stays put - my wedding day was super muggy, and it didn't budge! She really takes her time with the makeup trial and makes sure you're happy. She also kept us on track with the time, and made sure everyone was on schedule. My mom, the grooms mom, my four bridesmaids and I all loved our makeup, and it looks great in all our photos.
---
Absolutely Amazing!
Reviewed on

12/10/2014
Jessie R
Natashia is the owner of Wink and she did my makeup (the bride), my mom, and sister's makeup for my wedding. She was always a professional and such a pleasure to work with. She really listens when you explain how you want to look on your wedding day. Natashia was very patient and never rushed through our makeup appointments. I highly recommend airbrush makeup by Wink! You will LOVE the outcome. My makeup still looked flawless after hours of dancing and drinking! Guests at my wedding complimented me all night about how beautiful I looked. Natashia is a perfectionist and will ensure that you're 100% satisfied with how you look. We did a trial run prior to my wedding weekend so that we were on the same page about how I wanted to look on my wedding day. Doing the trial run really put me at ease. Natashia also did my makeup for my rehearsal dinner. Because of her, I looked amazing all weekend long. I'm African American and had a difficult time finding makeup artists in New Orleans that showcased other African Americans in their pictures online. I eventually came across Wink and realized I had finally found the right makeup artist for me! I promise you will LOVE working with Wink! You will look and feel like a movie star!!
---
Wedding saver and gorgeous makeup!
Reviewed on

4/02/2014
Mary H
Natashia saved me because the day before my wedding, my makeup artist cancelled on me. She had made time for me and came to my wedding suite in downtown New Orleans. Other makeup artists I contacted wanted me to drive to their Metairie locations. I did not have a makeup trial with Natashia before my wedding nor had I worked with her previously. She is so sweet and extremely talented. She made me look absolutely stunning on my wedding day! The day after my wedding when my friends' photos went up, people were already asking me who my makeup artist was. Natashia made my makeup look exactly how I wanted it to. I wanted glam with heavy eye makeup but I still wanted to look more natural than drag queen and like a blushing bride! She also has a sweet and calm personality that will keep you calm on your wedding day! Natashia also used airbrushed makeup that lasted through 80 degree humid weather, 24 hours, dancing non stop and a nights sleep. I woke up with my makeup looking perfect and my eye shadow and false eyelashes still looked great! I will be using Natashia for every event in my life from now on. She is fantastic! Mary H.
---
Reviewed on

7/30/2015
Nicola C
Natashia and her team were the best! From my first contact she was so professional, kind and easy to work with. The makeup was so beautiful and natural looking. Many of my bridesmaids had never had airbrush makeup before and were concerned it would look heavy. However, they were excited at how natural and fresh it felt and looked. Natashia and her girls are truly gifted at what they do. The lashes were nice and light too..I would definitely recommend her to brides very accustomed to makeup as well as brides who generally don't wear makeup. If you are looking for very personal and custom service she is your girl! She can accommodate any bride and make them flawless on that special day! Very Happy Bride!!! Thanks Tashia!!!
---
Amazing!!!
Reviewed on

7/07/2015
Crystal L
NaTashia and her team are amazing!! I don't wear a lot of makeup. I'm a cherry Chapstick type of girl lol. My makeup was flawless!! My bridal party and I cried A LOT during the ceremony and you couldn't even tell!!!! My pictures came out great because of the wonderful job that they did on our makeup! I will definitely use them again!!!!
---
Quality service and Wonderful Experience
Reviewed on

7/07/2015
Service was top notch. The ladies from Wink were professional but friendly. I didn't feel rushed or like a burden at all!! Makeup application was done in a timely manner and was flawless!! My makeup lasted all night even during the heat! I would recommend Natashia/ Wink Eyelash Bar & Makeup Studio again and again!!
---
Stunning Glam!
Reviewed on

6/18/2015
Robin H
Natashia was a pleasure to have as my makeup artist for my wedding. She was punctual and very professional. My maid of honor and I were so pleased with our makeup. I've never looked so good in photos! I chose Natashia after thorough research and a bridal trial run. She takes her time and makes you feel like you've known her forever. She is such a sweet person as well as talented. I always feel so beautiful after leaving her studio. I highly recommend Natashia! She's a delight to work with and FANTASTIC at her craft!
---
Wow! Incredible job!
Reviewed on

5/26/2015
Kristen P
Nastashia and her crew came in and everyone was extremely pleased with the results! She came in with a full team ready to go we had 8 bridesmaids getting hair and makeup along with my mother, grooms mother, flower girl and my grandmother. They even had time to fit in a blow out for my aunt-they were great! Everyone was helpful and even provided some tunes to get everyone ready for the big day! I felt truly stunning when my hair and makeup were complete. I was lucky to have Natashia personally do my makeup for the day of and pleased does not give her work the proper justice! I was blown away!! I did not want the makeup to ever wear off and as promised, it stayed on all night as we celebrated this exciting moment with our friends and family! As for hair, David was AMAZING! He listens and provided the exact style I wished for! Even took extra time to ensure that the meaningful "something old" hairpieces would stay in all night. I must say, because I find it necessary for all of you brides to know that not everything always goes as planned, but I did have one small concern during my trial. However, when I expressed my concern to Natashia (because we all want our day to go flawless and feel more beautiful that we have ever felt) Immediately, she took action and made things perfect! I knew I made the right choice by choosing her team as my "Glam Team" for the day of! I've been told numerous times my sneak peak from the photographer looks like the picture came from a magazine and I ALWAYS give credit back to the Wink! Team because they did such an incredible job!! Thank you again Natashia & David!
---
We all felt so beautiful!
Reviewed on

5/14/2015
Madeleine P
Natashia and her crew were wonderful. I do not usually wear a lot of makeup, nor did my bridesmaids, and they listened to us perfectly when we voiced our tastes! I felt so gorgeous, but I still felt and looked like myself, not overdone with makeup. They were quick and professional. And the makeup and hair lasted all night (and we danced for hours and hours). Was very happy with all who were involved!
---
I felt gorgeous!
Reviewed on

2/28/2015
Maegan M
Natashia is amazing! She was so easy to work with. I am not one to wear too much makeup normally, so all of this wedding makeup was so new to me. She asked what I liked and got an idea of what I would be comfortable with. I was so pleased with my makeup, I have honestly never felt so beautiful! I would highly recommend Natashia to any bride or lady looking for quality makeup application! Thank you so much Natashia! :)
---
Wedding Planner
Reviewed on

10/30/2014
chocolate b
Natashia Paul is knowledgeable in her field. She provides great service,dependable and I must say have patience of Job... My bride & her mother could not stop talking about their experience with Wink Eyelash bar & MU Studio.. With the ceremony taking place outside of English Turn Country Club the bride & mother makeup was flawless throughout the evening... Can't wait to share pictures with this vendor.It's always a pleasure to work with Natashia.
---
I loved my makeup
Reviewed on

10/29/2014
Eileen D
What can I say... All the stress of planning a wedding are now just a memory. I received my wedding pictures and my makeup was flawless. After having an outdoor wedding, indoor reception followed by an outdoor second line my makeup looked like it had been touched up, but it wasn't. Moreover, we went out and kept celebrating on Frenchman street until after 4 a.m. & even then the airbrushed makeup looked great!
---
The Best in the City!!
Reviewed on

10/29/2014
A S
Wink (Natashia) staff are absolutely the BEST by far.... They're always my "go to" spot not just for formal occasions but also for a night out on the town! You receive personalized attention along with the customized airbrush foundation that last throughout the day/night (not to mention looking like a million bucks). I recommend Wink to everyone I know!!
---
Made my day picture perfect!
Reviewed on

10/29/2014
Angelique W
On One the most important days of my life, my Wink makeup artist Natashia made me feel and look like the most beautiful girl in the world. I told her the look I wanted and she gave me more than I could has asked! The moment my father saw me, his breath was taken. My groom cried. I can't thank her enough for helping make my dream come true and making me the most beautiful bride!! Wink and Natashia are awesome! I recommend them to anyone who wants to enhance their pretty with these beauty specialist!
---
Best recommendation EVER
Reviewed on

10/20/2014
Nikita C
I was recommended to WINK by my boss, who by the way is extremely particular about how she spends her money. I knew if she was giving the recommendation- it would be worth a try. Natashia is pure AWESOMENESS. We used her services for a wedding I was in and everyone loved her. She was punctual, extremely nice and personable, and professional. I enjoyed the fact that I looked like a polished version of myself, rather then a completely different person. Also, I enjoyed my makeup just as much in the pictures as I did in person. The fact that I didn't have an allergic reaction to the makeup is a double bonus because I am absolutely allergic to everything. Now anytime I have an event, I always go to WINK; I always recommend WINK, and I don't let anyone else do my makeup. As long as Natashia is in business, she has a faithful customer.
---
Natasha at Wink is Awesome!
Reviewed on

10/14/2014
Natasha did my makeup for my son's wedding this past weekend. I cannot begin to tell you how many compliments I received. She listens to you and incorporates your ideas while using her skills to make you look beautiful. And the makeup lasted all night! I would highly recommend her to anyone looking for a makeup artist for an event.
---
Wonderful Makeup Artist
Reviewed on

10/12/2014
I had my makeup done for my nephew's wedding. Natasha is a very talented and nice makeup artist. My makeup looked great and lasted all night long. I also purchased some of the fabulous products at a very reasonable rate. I would definitely recommend Natasha and Wink Eyelash Bar & Makeup Studio.
---
Wink Eyelash and Makeup
Reviewed on

10/12/2014
Natashia did a wonderful job. She was sweet and personable and listened to my requests and preferences. I was very pleased with the results and received many compliments at my grandson's wedding.
---
From Fam to Glam Fam
Reviewed on

10/11/2014
It was so great to have fun artists to come and handle our early morning wedding madness. Wink, you really took the stress away and rolled with us. Thank you for turning this bridal party into starlets! And also for kicking us into gear. You were truly invaluable to us!
---
Flawless makeup
Reviewed on

10/10/2014
Nakisha C
My first experience with Wink was for my engagement photos. I was an out of town bride and I was very meticulous on who I wanted to choose for special day. I did a trial run for my engagement photos and was very pleased. Natasha was very thorough and concise with my reservations and visit. I completed by booking process for my wedding. She was very timely and kept me calm for my wedding...needless to say both my mom and I were flawless for the entire day. I had a friend of the family that was getting married the following year whom also stayed in another state. She immediately booked Wink Services because she knew the quality of service she would receive. I am having my baby shower in New Orleans and I automatimatically knew I wanted Wink to do my makeup. When I inquired about availability, I was pleased to find out that Natasha would assigned to do my make up again. All in all, Wink has been apart of a few of my most memorable memories and you would be very pleased with the services they provide.....pure flawless beauty!
---
Awesome Experience
Reviewed on

10/10/2014
Julie A
My experience with Wink was everything that I expected on my wedding day! I first met Natashia when she did my makeup for my trial, and it was then that I knew she would be the one doing the makeup for me and my bridal party. My then fiancée confirmed it when he saw me at our engagement shoot...he said, "now she knows what she is doing because your neck is not a different color from your face-it all blends" lol. You will be surprised what men notice.Natashia is really cool and laid back and that type of attitude is exactly what you want on your big day. The Wink team arrived at the hotel promptly on wedding day, and transformed 9 people in no time. They were like superheroines! My crew looked flawless. We look beautiful in the HD photographs! It was perfect! I will be back to visit Wink again for other events!
---
Very satisfied with results!!!
Reviewed on

10/09/2014
Tremica C
I used Wink! for both hair and makeup for my bridesmaids and myself and we were all very satisfied with how we looked. I had never felt so beautiful and my makeup lasted throughout the wedding. Anytime I had questions or a request about time to start, Tashia was able to respond in a timely manner and help calm my nerves. I was recommended to use her services from a classmate of mine (we both had planned our weddings out of town) and I am definitely happy I went with her. Her prices are also very reasonable compared to other places and she does a beautiful job. You will definitely be satisfied with her work.
---
Fabulous!
Reviewed on

10/08/2014
Sara S
Tasha was amazing! She really picked up on the look that I was going for and exceeded my expectations completely! She was super professional and attentive to the point that she even stopped in after the ceremony to make sure that my makeup was still flawless...which it was!! My bridesmaids and moms were very happy with their makeup as well and made the moms, who normally don't wear much makeup, feel very comfortable with their look. I have not hesitated one bit to recommend her and would definitely use her again for any makeup needs. Thanks Tasha!
---
Wonderful!
Reviewed on

10/08/2014
Jennifer d
I truly enjoyed my experience with Wink! They treated me like a princess on my special day. They did my hair and makeup as well as my bridal party. I recommend using them!
---
True Professionals
Reviewed on

7/06/2014
Crystal L
Natashia and "D" did an absolute phenomenal job on me and my bridal party's makeup on my wedding day. From my first contact with Natashia she was professional and courteous, taking time to answer all of my questions and concerns about planning makeup for a destination wedding. On the day of the wedding, these ladies stayed in synch with my hair stylists to finish 9 ladies' makeup in 4 hours. Truly impressive! Everyone absolutely loved the airbrush and lashes and it lasted all night! I felt glamorous and even with some tears didn't have to worry about my makeup all night. One of my bridesmaids was so impressed that she will probably book Wink! for her wedding in January. If you want true a true professional to do your makeup, look no further.
---
Meet The Manager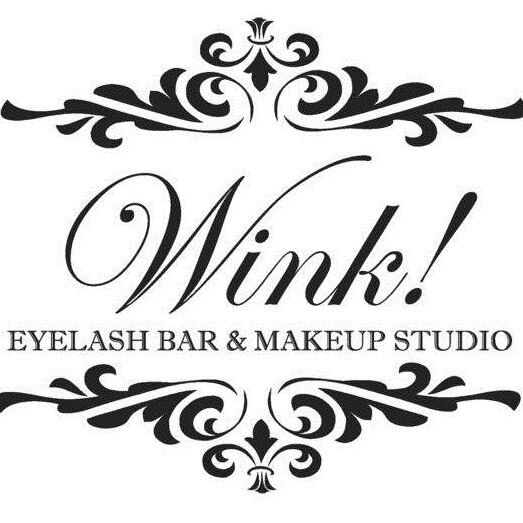 Natashia Paul
Happy to Help! At Wink, it is an honor to create a memorable beauty experience for our clients through comfort, empowerment and education. We offer one on one consultations, makeup lessons & applications to meet the specific needs of our clients. I'm formally trained, and have had the privilege of working & studying with some this industries most notable Artist. Studio Makeup Academy,Hollywood, CA Certified in Airbrush Makeup Artistry,The Airbrush Institute, Burbank CA Certified Application Permit by Louisiana Board of Cosmetology Best of Weddings 2011, 2012, and 2014
Send Message