Home

Witte Travel & Tours
About this Vendor
Honeymoon and Destination Wedding Planners
How many months have you been planning your wedding day? Don't you agree that your honeymoon deserves a little love too? We do! To make this the honeymoon of your dreams, you may need a little help. We have planned hundreds of honeymoons! Whatever you dream of for the perfect honeymoon, we will design a honeymoon that's absolutely perfect for you! Are you considering a Destination Wedding? Have you considered getting married in the same location as your honeymoon? Your special day can happen anywhere...and can be as intimate as a ceremony for two under a gazebo, or a shared celebration with family and friends. We partner with many all-inclusive resorts that offer picture-perfect settings for weddings, anniversaries, vow renewals, and dreamy honeymoons.
Details
Getting Engaged, Honeymoon, Wedding
Destination Wedding Packages, Destination Wedding Planning, Destination Weddings, Honeymoon Planning, Planning
Contact Info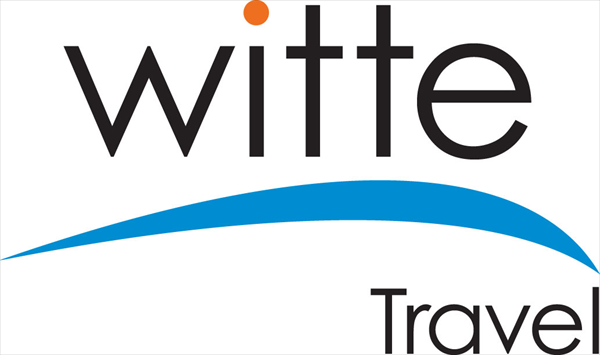 Reviewed on

11/01/2016
Nicole R
I want to say THANK YOU to Teri Yonker at Witte Travel for all of her help and assistance with our honeymoon. Without a doubt we had THE BEST TIME of our lives. Every detail was taken care of and it was so nice to not have to think or worry about anything. The flight was... Read More great (direct is definitely the way to go) and the resort was breathtaking!!!!!! Everything was absolutely perfect. It was so hard coming back, we did not want to leave. We would recommend Witte to anyone! They are fabulous!
---
Reviewed on

10/10/2016
Danny K
Been working with Cathy for several years and will continue to do so. Cathy is a pleasure to work with and there's never a problem that she can't solve. Thanks Cathy!!! Danny and Denise
---
Reviewed on

9/07/2017
Damaris V
I want to thank Cathy Bancino at Witte Travel for all of her help, assistance and patience with our trip to Mexico. We had a magnificent time. Cathy made sure that every detail was taken care of and I had nothing to worry about it. Even when there was a little dilemma in coming... Read More back home from Mexico, because there was something their airline showed that was incorrect, she was quick to help me get back home, and hearing her voice calmed me down! Everything from the beginning to the end was amazing. I would definitely recommend Witte Travel to my friends and family! Thanks Again!
---
Reviewed on

6/01/2016
Jenny B
Cathy was fantastic!! We told her exactly what we wanted in a resort, and she found it within our budget. She truly helped to ensure our honeymoon was amazing! I'm so glad we had her assist us with booking our trip versus finding a location on the web. Her knowledge and... Read More experience are priceless!
---
Reviewed on

3/08/2016
Cathy Bancino was a huge help! The resort she recommended to us was everything we were looking for, and we plan to return in the future.
---
Reviewed on

1/13/2016
Lindsy B
Melissa Feenstra from Witte Travel helped my fiancé and I find the perfect spot to go for our honeymoon! She's been to a lot of places herself and has a lot of great advice!! Just give her a budget and she'll find many affordable options for you! She is super nice and helpful. I... Read More don't know how we would have planned our honeymoon without her. We highly recommend Melissa. :)
---
Fun & Easy
Reviewed on

9/01/2015
Katie S
We worked with Cathy to plan our Honeymoon in the Riviera Maya. She was super helpful always responding to our questions very fast and with her honest opinions. She helped set everything up and sent us everything we needed beforehand. It was the least stressful process I've ever... Read More been through when planning a vacation to a location I've never been. I will always use Witte for my traveling needs!
---
Very Helpful
Reviewed on

6/19/2015
Sarah L
Kathy from Witte Travel planned our honeymoon to Costa Rica for us. It was a big relief to have someone knowledgeable (and friendly) do most of the work for us. She was very accommodating of our budget, and didn't mind when we had to change things. Our trip was amazing and... Read More everything went as planned. It is definitely worth it to use a travel agency, and Witte Travel is excellent.
---
Loved them!
Reviewed on

10/23/2013
Hannah
Everything = amazing!
---
Awesome honeymoon at a reasonable price
Reviewed on

6/10/2013
Emily G
After scouring the internet to find a place for our honeymoon I turned to Witte. I had never worked with a travel agency before and wasn't sure what to expect, but our agent Antonia was wonderful. She found us several options in our price range and we ended up staying 7 days at... Read More a beautiful resort in Jamaica. It was just the trip we needed.
---
Awesome Travel Agent!
Reviewed on

10/30/2012
Megan B
We worked with Antonia! She was great! We met with her and went over many options in our price point. My husband and I changed our minds like 4 times and she worked with us and helped us every step of the way. She was nice and really really helpful. We had an amazing honeymoon... Read More and I know we owe her for that! Thanks Antonia!!
---
Loved our Honeymoon!
Reviewed on

10/03/2012
Sara K
We were glad that we went with a travel agent, but sometimes I wonder if we could have found a better deal using just online specials. Take the time to check out both! But Witte did a great job with our Honeymoon!
---
Wonderful Honeymoon
Reviewed on

11/23/2011
Maryrose D
Although we had a change in our flights on the way home, which was the Airlines fault we had an absolutly amazing time. Melissa was very helpful and really got us a great deal. We will definitly use them again! We are already looking forward to booking our trip back to MExico!
---
friendly & helpful!
Reviewed on

11/02/2011
Sarah S
Melissa Feenstra was our travel agent and she was so helpful! She took the time to get to know us and even stopped us in the mall to say hi! :) She helped us plan our trip from A-Z and even helped us when we were on our trip and had questions. She called our room to make sure... Read More our problems had been taken care of. I plan to use Melissa and Witte Travel for all our future travel plans.
---
VERY Helpful!
Reviewed on

9/15/2011
Tracey
I was very happy with this service! We gave our specifications for the trip we wanted to take and were promptly given multiple well-laid out options. They were easy to understand and choose from and our travel agent was wonderful and awesome to work with! If you have a chance go... Read More with this service!
---
Meet The Coordinator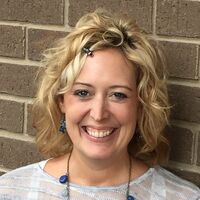 Cathy Bancino
I graduated from the American Travel School and since then, my love of travel has taken me to many islands in the Caribbean, Mexico — Cancun, Riviera Maya, Cozumel and Puerto Vallarta, as well as Costa Rica, Hawaii, Walt Disney World, Africa, China, Belgium, the Netherlands, Germany, Austria, Switzerland, Italy and France. After planning my own Destination Wedding in Jamaica, it was only natural for me to specialize in Destination Weddings and Honeymoons. I am also certified by Sandals and Beaches Resorts®.