Home

Woods Photography
Contact Info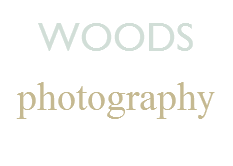 Easy to work with!
Reviewed on

5/03/2011
Carolyn K
What can we say about Douglas?! He was so warm and welcoming from our first meeting. He took so much time to make sure he understood us as a couple, and took the time to scope out the ceremony and reception locations to make sure that on the day of the wedding he knew exactly... Read More where to get the perfect shots! And we can't say enough about our beautiful wedding album!!! It's amazing and we will cherish for the rest of our lives! Thank you Douglas!!
---
5 stars!
Reviewed on

1/21/2011
Liz N
My husband and I were married in June 2009 - ceremony at Dahlgren Chapel, reception at the Ronald Reagan Building. After meeting with a number of photographers, we decided to hire Douglas because his photography had a feeling of documenting the moments, no matter how quickly... Read More they passed, rather than being overly posed or stuffy. We did get the necessary posed portraits with our family, but the photographs we love the most are the spontaneous moments, the smallest details, or the moments he caught when we didn't even know he was there. We have gotten so many compliments on our photographs, but more importantly - when we flip through our album, we get as giddy as we were the day of our wedding. Douglas not only captured wonderful moments but put together an album that tells the whole story of the best day of our lives.
---
Most amazing album!
Reviewed on

12/07/2010
Kristin H
Douglas captured some amazing images from our wedding day and most of the time we didn't even know he was there! He was flexible and very sweet. He worked with us and really listened to us. We were very happy with our experience, but we had no idea that the experience would... Read More only get better after our wedding. Our wedding album is simply the most incredible thing ever! The layout, the pictures, the emotions, the memories and all the fun were expertly captured. We have looked at it again and again and shared it with friends and family. We are so happy to have such an amazing album to look at each year and to have forever.
---
Surpassed our every expectation!! Emily and Kevin
Reviewed on

12/01/2010
Emily G
After meeting with half a dozen photographers, we decided to hire Doug Woods to photograph our wedding. We went with Woods Photography for may reasons, first and foremost, Doug's work is superb, my (now) husband and I were truly impressed with his ability to capture all the... Read More emotions the day of, his attention to detail and his ability to catch those rare moments that make up a wedding day. Secondly, Doug himself is an absolute professional, he was always there to address any questions or concerns I had leading up to the big day, and on wedding day, he made sure to get every shot we talked about without being pushy or intrusive. We pondered the idea of needing more than one photographer to catch all the moments, but we found with Doug there was no need. Every shot was purposeful, told a story and we had MORE than enough pictures to choose from. If you are looking for a wedding photographer certainly talk with Doug, we could not recommend him enough, our album is absolutely amazing and he produced it in a very timely manner, he made us feel comfortable and natural on our wedding day and he is overall a true joy to work with!
---
Creative Professionalism
Reviewed on

8/31/2010
Jill R
Douglas is amazing to work with. From the moment we met with him, we instantly knew he was the right fit for us. His work speaks for itself. Its absolutely fantastic. One can see that from his website. What his website doesn't show is his compassion and true commitment to what... Read More we wanted out of the day. We asked for photojournalism-a true story of our day, and that's exactly what we got. From the first moment we saw each other to the special moments throughout the day/night-our story can be retold by just looking at our pictures. Douglas' personality is so sweet and caring-always working around your schedule. He took the time to get to know who was important on our day, making sure to capture those moments. He also had the intuition when things were getting a little crazy before the ceremony, to calm me (the bride) down. This might have something to do with the fact that he has daughters himself. His prices are comparable to others I was looking at, neither cheap nor super expensive. We opted for the wedding album-and it was the best decision I made. Once your wedding is over, doing any more planning, work is just not in the cards. Douglas, like pretty much everything else, took care of this for me-with the highest professionalism around. I highly recommend Douglas. As you can see, we rate both him and his work as top of the line quality.
---