Home

Yellow Paddle Photography
About this Vendor
Connecting couples to up-and-coming photographers
WOW-$800 for full day coverage! We bring you the best photographers to capture all of the memories for your big day! From traditional and photojournalistic to creative and whimsical, our photographers offer a variety of styles to fit your needs. Full rights to all images is always included!
Details
Online Proofing, Wedding Albums, Second Shooter Available
Contact Info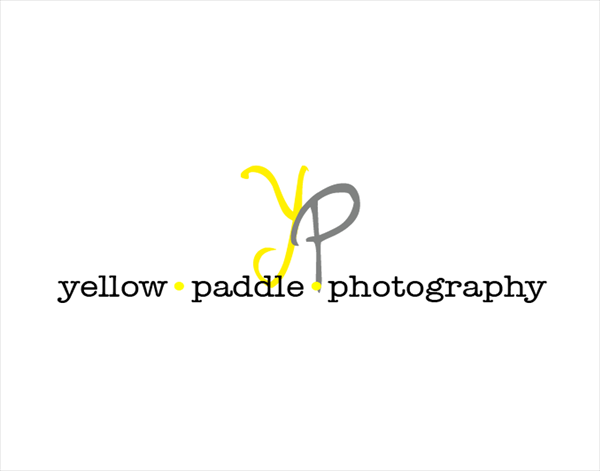 Windsor, CO
Serving all of Colorado
The Best
Reviewed on

3/21/2014
Krista L
Yellow Paddle is by far the best photography, especially for the price. The photographers were professional and took command of the sequence of pictures, listened to our requests, were patient and had great ideas of their own. We had Alex and Kari, and they were both fantastic. We couldn't be happier with our wedding photos.
---
Awesome Deal!
Reviewed on

9/16/2014
Kelsey K
I was had my concerns with using Yellow Paddle as a photographer at first because I wanted the best pictures I could get. Since they have a lot of new and upcoming photographers I was nervous that the skill wasn't going to be there. I was very wrong though. The photographers that came were very professional and fun. The pictures turned out great! I would Highly suggest them!
---
Perfection!
Reviewed on

7/14/2014
Elizabeth D
We feel so fortunate to have found Yellow Paddle Photography. Their prices were amazing for the services offered and their customer service was wonderful and didn't make you feel like "just another customer". They really took the time to get to know you and what you were looking for. Having multiple photographers' portfolios on-line made it really easy to choose exactly what type of photography we wanted for our wedding and which photographer could supply it. I would definitely recommend Yellow Paddle to any one looking to have professional photos done, and we would highly recommend Fernanda as her talent and skill showed through with her working with our bridal party and wedding guests and in the photos that we have seen so far. She also took our engagement photos which were also amazing.
---
Amazing photos. Amazing price.
Reviewed on

7/30/2015
Gina H
Jeff S. rocked as our photographer! Especially for two awkward people who HATE taking pictures, he got some that were absolutely stunning. Stunning. So stunning. He was easygoing and great to work with. Jeff rocks and so does the company. They were up front with their prices (so reasonable) and even do engagement sessions for a bit more. Yellow paddle all the way. No worries. It will be the easiest decision you make.
---
Reviewed on

7/21/2015
Dawn C
We has such a wonderful photographer. She went out of her way to get wonderful pictures. We got pictures with a rainbow, with the sunset, on a dock, and the list goes on! I highly recommend Natalie. She is so creative and kind. Thank you so much Natalie!
---
Photographers are great - Business side could be better
Reviewed on

6/29/2015
Tina W
We used Yellow Paddle Photography to save us some money on pictures. We used separate photographers for our engagement photos and wedding day. Both photographers were absolutely amazing!! We received our engagement photos quickly and they turned out amazing!! We are still waiting for our wedding pictures (however we JUST got married and are not expecting them quite yet!). Our sneak peek pictures are fabulous and I can't wait to see more. We used Erika as our main photographer and Roger as our 2nd. Both were very professional and worked around some afternoon thunderstorms to get us the best shots. The only negative side has been dealing with the company for payments. We have had multiple issues with paying the correct amounts and having the payments posted to our account. Everything gets sorted out in the end but it is a disappointment that it has happened on multiple occasions for one wedding!
---
Very Capable Photographer!
Reviewed on

6/22/2015
Blake L
Although we haven't received our pictures yet, Jessica Alventosa (from Yellow Paddle) was a wonderful photographer. She listened to what we wanted and was able to work with our large families to make sure we had all of the family and friends captured. She wondered around our venue for both the ceremony and reception looking for beautiful places to photograph just the two of us. I'm confident that our pictures will be beautiful and exactly what we wanted.
---
The Best!
Reviewed on

3/26/2015
Jessica M
I used Yellow Paddle Photographer Jessica A. and got my pictures back yesterday, two weeks earlier than expected. They were FANTASTIC! Jessica contacted me a week before the wedding to make sure that she had a clear list of all the shots that were must gets. We ended up having a lot of last minute changes and Jessica was so patient and easy going. She was super professional, never turned down an idea, and got the best pictures! We also had Luke who was doing an interview of sorts for Yellow Paddle. He was also awesome, very nice, and got some great shots. The package we got was incredibly affordable, but I don't feel like we had to sacrifice quality in any way. I would recommend Yellow Paddle to any bride with any budget.
---
Great Pictures!!
Reviewed on

2/10/2015
Karri H
We used Yellow Paddle for our engagement pictures as our wedding is taking place in Arizona, but we wanted to capture the beautiful Colorado landscape. Scheduling the photographer was easy and the day-of the photo session was great. The photographer, while clearly newer, was great and we experimented with a lot of different shots. She was very open to nixing a pose when it was clear we didn't feel comfortable. We wound up with over 30 pictures we LOVED!! The only piece that was a little odd was the service from the office was a little spotty, but it was nothing that we didn't expect when using a budget photography company.
---
I would recommend!!
Reviewed on

2/04/2015
Erin S
I would recommend yellow paddle for your photography needs. The quality was great. The photographer who was scheduled to do our wedding cancel a couple days before our wedding day which concerned me, but they reassured me that they were working to find a replacement.I had plenty of other things to worry about and left it up to them. The day before they had the replacement set up and everything else went wonderful. Our photographer was very professional, showed up early, direct, caring. Everything you would want in a photographer. The pictures turned out lovely.
---
This is the best money we spent!
Reviewed on

1/07/2015
Jenna B
I cannot say enough good things about this company. Weddings can get extremely expensive, and we were working with a smaller-than-average budget. I was initially nervous about skimping on a photographer, but both my husband and I agree that this was worth MUCH more than we paid for it. We met with a representative and looked through some portfolios and decided that we wanted the package for 1.5 photographers (1 for 8 hours, who we were able to choose, and 1 for 4 hours, who Yellow Paddle chose). It worked perfectly for us, as our venue had multiple levels and we didn't do a first look, so we needed all hands on deck for a few hours. We chose Danielle, who was very professional and our photos are STUNNING! She did such a good job and made us feel very at ease. Yellow Paddle chose Natalie for us, and she did a great job as well! The entire company is organized and delivers on every request. Note: part of the contract is paying for your photographers' meals, so be sure to budget for this! I will continue to recommend this company for anyone I know who gets married in the future-our photos are proof!
---
Great Photographers for Budget-Conscious Couples!
Reviewed on

1/04/2015
Courtney Y
My husband and I were told to try Yellow Paddle Photography by a friend and we were definitely thrilled with the quality of work that they did on our recent wedding! The pictures were amazing and the two photographers that we used were professional, knowledgeable, patient and helpful. They also did a great job of getting those candid shots that truly capture the essence of the day. The best part is, that you get all the rights to your pictures, allowing you to make as many copies as you want and post them on social media! This is in contrast to other photographers that charge $20 per print, or threaten lawsuits when their "copyrighted" pictures end up on social media sites. They are your pictures so why shouldn't you be able to do what you want with them?! The only rough patches we encountered with Yellow Paddle were that the photographer we chose was very difficult to get a hold of sometimes and we had to reschedule our meeting with her at least 4 times due other conflicts. We had some technical difficulties getting our pictures after the wedding that may not have even been the fault of Yellow Paddle. and the picture book we ordered also took 3 months to get to us but it came out great and was totally worth it. Overall, Yellow Paddle is a great company and they will do great work for you on your wedding day! Just make sure you fully communicate with photographers you may be interested in before hiring them to do your wedding. In the end though, we were very happy with the work that they did!
---
What a blessing!
Reviewed on

12/30/2014
Katie H
Yellow Paddle photography was a God-send for this bride on a budget! They were incredibly professional and communicative. I didn't feel in any way restricted by my budget with these guys - I had an array of wonderful photographers to choose from. Meghan Shaw, our photographer, gave us the most amazing photos of our special day. And when it was all over, we got to keep all of them! What a treat! Thank you Yellow Paddle (and Meghan) for everything you did! We are so proud of our photos, and so thankful we found you!
---
Gorgeous Photos, Affordable Cost
Reviewed on

12/08/2014
J J
We are so happy that we chose Yellow Paddle Photography for our wedding photography. From beginning to end, their customer services was exceptional and both Amanda, the director, and the photographers we worked with were extremely professional and a pleasure to work with. Like some others have mentioned, I was cautious at first about Yellow Paddle and the skill level of the photographers, but we were absolutely blown away by both our engagement photos and our wedding photos. The photographers (we had Danielle and Galen) worked with us on all the photos we wanted captured and their skill level was spectacular. I was even really worried because our wedding was after dark, and I was unsure of how the photos would come out without natural lighting, but they brought their own lighting and our night photos are amazing! I admit, there were a few minor communication glitches along the way, but nothing that would be unexpected with a busy industry like the wedding industry, and definitely nothing to lose a star over. We got way more bang for our buck than expected and we have received numerous compliments on the quality of our wedding photos. I absolutely recommend Yellow Paddle for any couple who want amazing photos for a competitive price. Some of this review may be more specific to the photographers we picked, and they do seem to change over fairly often, so there is a bit of a risk, but we were definitely not disappointed! One of the best perks is that you get full rights to all your photos! Our friend recently got married as well and they paid more than twice as much as we did for a photographer and then were shocked to find out that their price did not include any prints and no rights. Now they will only be able to afford a few wedding pictures, while we have access to all of ours. On a side note, I do hope they make some updates to their system as it is not LGBQ friendly, nor does it support people who do not plan to take on the other person's name. It's time to get out of the archaic definition of "normal" and be more inclusive to everyone.
---
Yellow Paddle Photo Shoot
Reviewed on

11/10/2014
My husband Dan, dog Riley and myself had a fantastic time with our recent photo shoot with Yellow Paddle to celebrate our 2 year wedding anniversary. Yellow Paddle welcomed our non-traditional family and made us feel right at home. The experience was a lot of fun and our pictures were excellent! Thanks Erica for taking such great pictures and thanks Stephanie for your kind and great service! We definitely will recommend YP to all of our friends! Jim Breitbach
---
Fabulous!!
Reviewed on

11/09/2014
Kristen J
I heard about this vendor through a friend and so glad I found them!! You get to look through so many photographer's portfolios to pick the one's that fit your style the most. I chose Alex T and she is amazing!!! Caitlyn was also with us that night for half of the night and she took some great pictures as well with some beautiful back lighting. They editing the pictures so fast and sent them to me. When you hire this vendor, you also get all the rights to your photos.
---
Saved the day
Reviewed on

10/28/2014
Julia L
My husband and I had originally been planning on using a friend as our photographer. Due to unforeseen issues about a month prior to the wedding we needed to find a new photographer and we had a tight budget. Yellow Paddle Photography was suggested by a coworker. They set up an appointment with us very quickly and helped us pick the right photographers for us. The best aspect of Yellow Paddle Photography is they have a number of photographers to choose from to fit your personality and overall wedding feeling. You also get the rights to your pictures to use as you please. Our photographers (we had two for the price) were amazing! They captured all the pictures we wanted and had their own creative ideas! They were comfortable to be with and joined right in the party to get the best photos! I am so glad we decided to use this company to capture our memories!
---
Unbelievable value for excellence
Reviewed on

10/25/2014
LaTiana C
I had a limited budget for my wedding. Living near Vail, all the photographers in the mountain areas were far outside of my price range. I was almost at the point of finding a friend to take the photos. When I found Yellow Paddle, I was thrilled and relieved. The great thing about this company is that they use up and coming photographers which is why their rates are so great and the best part is, because the photographers are trying to build a client base and their portfolios, they work very hard. You won't end up with a smug or bored photographer who is tired of working weddings. I used Erika K and not only was she a great person, she had such a wonderfully unique view and was so easy to talk to about various shots. I just got back my photos from my wedding and I am so thrilled with the results! They are gorgeous! Many thanks to Erika K and Yellow Paddle photography!
---
Great Business!
Reviewed on

10/22/2014
Danielle Y
Yellowpaddle was very professional and had great at communication throughout the process. Our photographer showed up on time, and really listened to our wants and needs for photographs through out the day. Especially for the price we really got our moneys worth.
---
Thrilled with Yellow Paddle!
Reviewed on

10/14/2014
Andrew W
My husband and I got married two weeks ago in Estes Park, Colorado and we had an absolutely wonderful experience with Yellow Paddle Photography. They communicated with us every step of the way leading up to the wedding day, and they made sure we got the look and feel we wanted in our wedding photos. On our wedding day, it was raining, but both of our photographers Stevie and Galen did not hesitate to throw on ponchos and be out in the rain to get different angles and shots of our wedding. Both photographers were so friendly and made us feel very comfortable. We will definitely be using Yellow Paddle in the future for all of our photography needs!! --Mr. and Mrs. Wittenauer
---
LGBTQ couple beware - discrimination lawsuit waiting to happen.
Reviewed on

10/12/2014
Daniel W
LGBTQ couples beware. This antiquated company will make you feel like you are back in the Stone Ages. One of the company's photographers refused to shoot our wedding because we are a gay couple. She said she didn't feel like she was the best fit, she didn't know how to pose us, and we had to pick a new photographer. The company emailed this to me...not called: emailed! Not once did they apologize until I wrote them an email stating how horribly my fiance and I were treated. Here are some the bullet points from my email after learning that Yellow Paddle wouldn't be fulfilling our signed contract because of discriminatory practices: A word of advice on how to move forward with your business operations in light of gay marriage now being legal and with our situation in particular: -Take a close look at your photographer pre-screening process - you are clearly not asking some important questions. (Yellow Paddle didn't even know the photographer would not shoot an LGBTQ wedding.) - Revise your verbiage as to not marginalize your clients - our wedding is not a "same-sex" wedding, it's just a wedding. We are not a same-sex couple - we are a couple. - Update your "Required Fields" wording for your online contracts - I'm not a bride and making me put my name under the bride field is offensive. - Review your emails before sending them - you might not want to show your incompetence as a company by forwarding a co-worker's email who clearly doesn't know how to handle "these things". (There was an email string on the final email to us stating Yellow Paddle would not be fulfilling their contract which included blatant incompetence from one of their employees). - Deliver hard news in a call as opposed to an email - emailing this does not soften the blow and leaves the company looking like they don't care about their client's thoughts or feelings. - If the issue is really that of posing and inexperience - ask for your client's input, otherwise tell the truth that your photographer is refusing to work our wedding. You should think about your whether or not to continue your working relationship with the photographer since she is clearly a liability. - Apologize - not once did you offer an apology. You just tried to cover the company's butt through ridiculous excuses. An apology would have gone a long way. - Don't make excuses - not knowing how to pose us is RIDICULOUS! We are a couple - pose us like every other couple you photograph. The CEO finally called, apologized, and said they would be revising the company policies after reading the bullet points in my email. Since then, I have not seen the promised changes AND they removed their review section on their facebook page after I posted a negative review. They apparently don't want the word to get out that they discriminate against the LGBTQ community. Work with this company at your own risk unless you are heterosexual...in that case you will probably just fine. Good luck surviving in 2014 Yellow Paddle.
---
Great, Affordable, and fun
Reviewed on

10/05/2014
Angela M
Yellow Paddle was a great find for my wedding. My husband and I both decided that the most important vendor was going to be our photographer because it will be the only way to share our wedding with extended family, our future children, and to relive it ourselves. The different options yellow paddle offers were exactly what we wanted and at a price we could fit into our budget. We were able to have a photographer for 8 hours and add an additional photographer for less than other places were charging for 1 photographer for 4-6 hours. Jen was our main photographer. She consulted with via Skype (since we were living in San Diego at the time). Our 2nd photographer was Jessica and they both were professional, patient, and did a great job on our photos. Our only disappointment was that we specifically asked for 2 photographers so we could have someone capture each of our faces as I walked down the isle, but both took photos of me, and we wanted one to stay back at the reception because we wanted photos of our guests playing the lawn games while the wedding party were getting photos, but they both stayed with us for wedding party photos. However, if that's the most disappointing thing, then it's not that bad. The photos were wonderful and I'd highly recommend yellow paddle to anyone. I would just suggest that you not be afraid to speak up and ask them to cover something if you notice something you'd like captured.
---
Great way to chose your photographer
Reviewed on

9/09/2014
Nikki L
These guys are great. Lots of photographers to chose from. Sometimes the were a little slow on getting back to us. The quality of our pictures were great!
---
Katie K. was the best photographer!
Reviewed on

9/02/2014
Kristi N
Yellow Paddle Photography was the best! They provided a very simple yet amazing experience to my husband and I. We would recommend them to any bride and groom! Katie K was friendly, kept everything really simple, and didn't make you feel like you were constantly posing for a photo. She captured the real essence of our wedding and didn't miss a single detail. We love all of our wedding photos and could not be more happy with the overall outcome!. Our pictures are perfect!
---
LOVE this company!
Reviewed on

8/16/2014
Jayne R
We cannot recommend this company enough! We were on a tight budget for our wedding, which made finding a photographer a difficult task. With Yellow Paddle, we not only got some of the most gorgeous wedding photos I could have asked for, but at an incredibly affordable price! I still can't believe how little we paid for pictures so beautiful and important to us. We love the set up of Yellow Paddle, specifically in how they connect new and amateur photographers with customers, and we couldn't be happier with the results. Everyone we worked with was professional and prompt, and they made sure to check in several times during the planning process. We initially had Katie as our photographer, but she got sick the morning of our wedding. Instead of this becoming a wedding disaster, Yellow Paddle sent over Jeff in her place. Jeff was an outstanding photographer... he was flexible and polite, made us feel comfortable (especially important since both of us are NOT good with photos!), and somehow captured EVERY significant moment throughout our day while being discreet. Our favorite part was our sunset photos, when Jeff quickly stole us away from the reception for a few minutes for some gorgeous shots outside. They turned out absolutely lovely. We can't stop looking at our photos and reliving our special day, and we can't thank Jeff enough for so beautiful capturing the most important day of our lives. We are so happy that Jeff was our wedding photographer, and we highly recommend him to anyone looking for perfect wedding pictures!!!
---
Send Message