Home

YM Photography
Details
Lifestyle, Modern, Vintage
Bridal Portraits, Day After Session, Engagement
Destination Wedding Packages, Destination Weddings, Online Proofing, Digital Files, Printed Enlargements, Printed Proofs, Wedding Albums, Photo, Second Shooter Available, Social Media Sharing, Photo + Video
Contact Info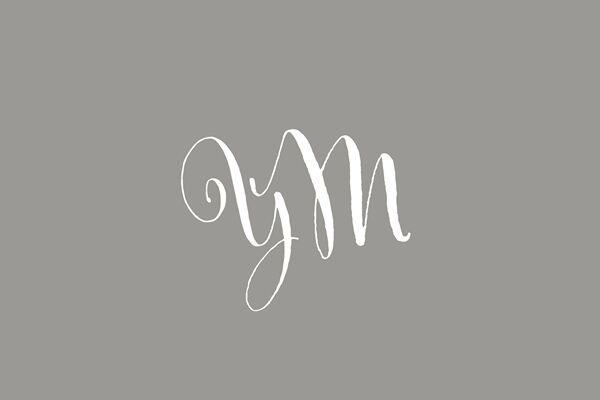 Reviewed on

12/07/2016
Amanda T
Yesenia is simply amazing. She makes you feel so comfortable during the process and is very organized with her client portal. Our wedding day ran so smooth and she was able to capture every moment we requested. The sample photos that she has posted so far are incredible and... Read More can't wait to see the rest of photos.
---
Reviewed on

11/19/2016
Christine V
Our 8/27/16 wedding day was the day we imagined & you captured it perfectly! The half-day package suited our needs & our budget just right. Yesenia was a true and honest professional, from booking to receipt of our pictures. A thousand times THANK YOU!
---
Reviewed on

11/03/2016
Jennifer A
My husband and I are SO happy we got to work with Yesenia! She made us feel comfortable and I couldn't be happier with how our pictures turned out. She even was down to go up to the roof of our reception hall and got some of my favorite shots up there! I was so nervous about... Read More photographers when we first started planning, but my concerns went away after our first phone call. Awesome person and awesome photographer!
---
Reviewed on

7/18/2016
Trina B
Yesenia was beyond amazing to work with! She not only is a fabulous, detail-oriented person, but also a very talented photographer! Our engagement photos were beautiful, but our wedding photos were beyond words! She was timely, professional, fun, and engaging with the entire... Read More family! It was truly a pleasure to work with Yesenia and we will absolutely be using her for all future photography needs!
---
Reviewed on

1/18/2016
Macon L
Yesenia did an amazing job with our wedding. The pictures came out beautifully and she was so helpful, patient and creative. I would definitely recommend!
---
Reviewed on

12/06/2015
Yesenia is simply wonderful! She is not only a fantastic photographer, she is a genuinely good person with a great personality. From our first phone conversation to the choosing of the album (which we are currently doing), she has been a bride's dream! First off, we only found... Read More her about 5 months before the wedding, and instead of scoffing at my procrastination like some others I contacted, she was professional and helpful. She insisted on doing and "engagement" shoot even though we had already been engaged for almost 2 years and didn't need save the dates or anything. She explained that it was for her and us to meet and get comfortable and "practice" for the big day so we agreed. Well... let me tell you, this was great! She helped us find fun and unique locations, and had us fill out an extensive survey to really get to know us and our personalities. From this shoot she gave us great tips for looking natural and relaxed on camera. Those pictures came out great and we used them for our registry site! As for the main event... she had us fill out another survey, which again, was great because I hadn't thought about half of the things she brought up. This really helped us and her figure out what we wanted photographed. Our wedding ceremony and reception took place on a lake-front and during the rehersal, Yesenia looked at me and said "I hope you don't think I'm being unprofessional by taking my shoes off, I just want to get in the water to get the best shot..." Are you kidding?! that's the most professional thing you could do - anything for the shot! Yesenia also go on a moving boat and took beautiful photos for us as well, like it was nothing! Immediately after the ceremony... the skies opened up and it didn't stop down-pouring all night. It didn't stop us from dancing in the mud and rain and it certainly didn't stop Yesenia and her second shooter from being right there every step of the way. They even went and found a white umbrella, a wireless flash and took some gorgeous photos in the pitch black rain - on the fly! If this isn't enough to convince you, just check her super-reasonable rates and book her now before she's full! I can honestly say Yesenia was an integral part of my wedding's success and I am so so thankful to have found her!
---
Reviewed on

10/16/2015
YM Photography is the most beautiful centerpiece you can add to your wedding hands down. Not only does Yesenia capture the "must have" movements and portraits, she captures the ambiance and flow of the day in captivating, gorgeous shots. You will not get back just photographs... Read More from her, but living, breathing works of art that showcase every emotion and feeling that encompasses the event and your day. For the quality of YM's work and the dedication Yesenia puts into satisfying her clients, YM COULD price their wedding package at astronomical rates - and they would totally be worth it too. Luckily, YM's competitive pricing makes their timeless art THE BEST investment you could possible make for your wedding. We found Yesenia's profile on The Knot and immediately were drawn to the emotion and beauty in her world. After contacting her cold, we got a really good vibe from her. She patiently explained her photography process and was completely upfront about her photography and editing style, which I really appreciated since all I knew was that I wanted beautiful photos! We pretty much hired her on the spot. Even though she was located hours away from us in Rochester, Yesenia agreed to shoot our wedding (yay!) and meet us for an engagement session in the Finger Lakes. Yesenia is so down to earth and really makes you oh-so-comfortable during the photo shoot process. During the wedding she fit right in and seamlessly directed everyone into beautiful formations for shots without being overbearing or taking too much time (of course we had places to be - like the party!). I also want to mention that one of the members of my bridal party was in a wheelchair and she did a really beautiful job of laying out the shot so everyone looked just right in terms of heights and leveling. I really appreciated that and she just did it instinctively! I have a feeling that very soon the secret will be out about YM's work so I would make sure you book YM for your date as soon as possible!
---
Reviewed on

10/12/2015
Katrina R
DO NOT HIRE THIS LADY!!! I hired her for my wedding this summer and she has completely stolen my memories from me and I can't even begin to describe just how awful this is. From the second she showed up to rehearsal dinner the night before my wedding she was so unpleasant and... Read More yelling at everyone. She acted as if being there was a complete inconvenience to her and she had no interest even though she were being paid to do a job. Why did she even show up at the rehearsal and take pictures if she had no intention on giving any of those to me? I want my memories from that day. At the wedding she yelled at all the bridesmaids while we were getting ready, she yelled at my Grandma twice during the ceremony and made my 6 year old niece cry and I had to stop everyone from saying anything to her at the wedding because she upset everyone for no reason. Weddings are supposed to be a great time and she was absolutely miserable at mine. I trusted her to give me the memories of the most special day of my life and how can she can live with herself knowing this is her career to not provide them to me is beyond me. I have zero pictures from the cake cutting and she was yelling at everyone to not take pictures yet she chose to not give the ones she took to me. She asked me what pictures I wanted. I asked for a picture with my grandma, and specific other people that she took but NEVER gave to me. This isn't about her and what she chose for pictures these are MY memories and what I asked for and wanted. I understand that a photographer isn't going to give someone every photo and that is okay but I expect the main events as well as the ones I asked for. I seriously don't know how someone could do this. Can she imagine this was one of your children.... The pictures of my family that she took, the cake cutting pictures that she took, the pictures of the rehearsal dinner that she took but just chose not to give to me. This is incredibly evil. This is the most important day of my life and many of the main memories have been stolen from me and I can never do this day over again and get these back. This is not about a contract and that she doesn't promise a certain number of photos a wedding photographer ALWAYS provides the main events like cake cutting and the special photos the bride asks for. She had them told me she did and then deleted my memories because she felt like it because it and all I did was ask for them. I am writing this review because I need to make sure this never happens again to someone else. Everyday since my wedding I think of this and it has made me incredibly sad. I did receive a couple high quality photos from her but it does not make up for missing the main events. When my husband tried calling her she said she deleted our photos because some of my friends and family contacted her and wrote her bad reviews. I did not tell anyone to do this but why wouldn't they be upset? SHE WAS AWFUL AND DID NOT PROVIDE ME WITH THE PICTURES I DESERVE OF MY BIG DAY! Please do not let this happen to you and do not even consider her!
---
Yesenia Rocks!
Reviewed on

6/26/2015
We are so happy with the services provided by Yesenia and YM Photography! Her personality is the bees knees and made me feel so comfortable. I'm a larger woman and I hate having my picture taken! She made me laugh and feel so comfortable it was like hanging with my homegirl... Read More instead of an engagement session. I'm so glad she convinced me to do the engagements or else I don't think I would have been so comfortable on my wedding day.
---
Absolutely Amazing!
Reviewed on

6/26/2015
All I can say is that Yesenia is just wonderful! She worked in our budget without a second thought when everyone else we talked to said here's our pricing and that's that. From our engagement session to our wedding day, it was the same level of customer service. We didn't have a... Read More planner so she was the next best thing. Our DJ was really impressed with how easy she was to work with so she got five stars all-around. She's now photographing my best friend's wedding in 2017 so not only would I say I'd recommend her -- I already did!
---