Home

Your Big Day Weddings and Events, LLC
About this Vendor
Let us help you say, "I DO!"
Your Big Day Weddings & Events is focused on providing you high-quality service and satisfaction - we'll do everything possible to meet your expectations. Let us help you say, "I DO!"
Details
Civil Union, Elopement, Interfaith Ceremony, Non-Religious Ceremony, Religious Ceremony, Second Wedding , Vow Renewal Ceremony
Catholic, Anglican/Episcopal, Baptist, Congregationalist, Lutheran, Methodist, Nondenominational, Pentecostal, Presbyterian, Protestant, Christian, Interfaith






Reviewed on

8/14/2017
Kate D
Faythe was fantastic. We had tons of compliments on our ceremony. We also used her day-of coordination and was totally worth it! Entire day went smoothly and without a single hiccup. Highly recommend!
---
Reviewed on

11/13/2017
Caitlin L
We used Faythe as our officiant and day of coordinator for our wedding in Ann Arbor. As we sit down and try to come up with the words to express how grateful we are for her and her assistant, Joann, we are at a loss. There just isn't a big enough word for how thankful we are... Read More to them! Our venue didn't have an onsite contact for day of beyond the food and beverage manager, so we initially were debating whether we needed a day of coordinator, thinking our DJ and Photographer could have handled everything. I am SO BEYOND GLAD we decided to hire Faythe!!! She kept everything running perfectly smoothly and let our other vendors focus on their jobs. For the ceremony, Faythe worked with us in the time before the wedding to come up with a plan that worked for us and gave us a TON of options to choose from. Before we hired Faythe, I was worried that we would wind up with a "cookie cutter" ceremony with our names plugged in, but it couldn't have been more perfect and was very "us". My husband also said she was invaluable in keeping him calm and focused before the ceremony and while everyone walked down the aisle. From the big things, like choosing our vows to the tiny things, like signs for our beer choices, Faythe and Joann literally thought of it all. They kept us on schedule during the planning phase and thought of things I never would have. They took a ton of worry and weight off of our shoulders in the final weeks before the wedding. Our trust in them let us relax with the knowledge that everything was going to go well. If we had paid 2-3 times what we did for their services, I would have felt like it was worth every penny. The fact that they were so affordable, kind and generally good people was just an extra blessing. I was referred to Faythe by a patient of mine and I can't for the life of me remember who it was. I wish that I could remember so I could give them a hug and thank them for leading us to such a wonderful woman. We feel truly blessed to have had Faythe be a part of our big day!
---
Reviewed on

9/22/2017
Halley P
I wish I could give more than 5 stars. I am a super organized person, so type A that I didn't think I really needed a wedding planner. However, we had a little over 2 years of our engagement before our wedding so I figured I should so nothing got missed. I found Faythe through a... Read More family friend and she and her team did not disappoint! From the very beginning to the day of Faythe was there phone or email whenever I needed help or advice or had questions. She made sure to be available for every single call/meeting I had with a vendor. She made sure all of my vendors knew exactly what I wanted and knew what I was expecting. She helped my sister pull off a surprise and sing at the wedding for me. I was nervous day of, as my bridal party can have a mind of their own (love them to death) however, Faythe kept everything on the time schedule and if there was a problem I knew nothing about it! She has a way about her that she doesn't make you feel anxious or worried about anything! I couldn't of asked for a more perfect day and that was all because of Faythe and her team. You might think you can do it all on your own but having a wedding planner, having Faythe, was such a stress reliever. Absolutely phenomenal!! I would HIGHLY recommend them to anyone planning their perfect day!
---
Reviewed on

1/15/2018
Casey B
Faythe was great! We left our very first meeting with her feeling so much more prepared for our wedding. She provided us with a bunch of helpful information that helped us fill in all the details for our ceremony. It was easy to tell she's done this before; she helped us feel... Read More relax during the rehearsal and the ceremony and was great with getting the family to listen to all of the instructions. We are so happy that we had Faythe officiate our wedding!
---
Reviewed on

11/15/2017
Nichole B
Faythe was absolutely amazing at our wedding in October. Especially since it rained and we made some very last minute changes based on her suggestion, which worked out fabulously. We had wedding guests say that they were super impressed with her style during the ceremony.
---
Reviewed on

10/22/2017
Crystal D
Anita did a wonderful job coordinating the rehearsal, and officiating the ceremony. She was very prepared and professional.
---
Reviewed on

10/16/2017
Nikole R
Fathye was nothing short of amazing. She was so kind and patient with me when I was being the worst bridezilla possible. She ensured everything was in order the day of the wedding so I did not stress whatsoever. Faythe handled all of my questions and concerns in a timely manner.... Read More The ceremony was fantastic and I received amazing compliments regarding her!
---
Reviewed on

9/24/2017
Gail P
Faythe was absolutely the perfect wedding planner from the beginning and end. She and her assistant made the wedding and reception perfect!
---
Reviewed on

9/08/2017
Katie R
Amazing! Such a wonderful person who truly takes the time to make your day so special! Thanks a million Your Big Day!
---
Reviewed on

7/26/2017
Arwen J
Faythe was an amazing help planning our wedding! We got married in Michigan but live in Colorado, so she was essential in making our dreams come true 1800 miles away. She was easy to contact and responded quickly. Never having had a wedding before, she made sure we thought of... Read More all the little details I would have never thought of while planning. That alone was worth using her services, but she also made the wedding day itself go off without a hitch and allowed me, my husband, and our families to be present and enjoy the ceremony & party without having to worry about all the questions & needs from all our vendors. Joann, her assistant, was also really nice & helpful. Our wedding was perfect in our eyes and I know they were a big part of that.
---
Reviewed on

7/06/2017
Lindsey N
I can't express enough how much of a relief it was to have our ceremony in the hands of Faythe & Joann. We were planning our wedding in Ann Arbor, Michigan from New York and as it was a secular ceremony we essentially had to plan every part from the music/readings/ordering to... Read More the exchanging of vows & unity ceremony. Faythe made herself available in the evenings to go over details and give us example readings & scripts. Her attention to detail is impressive as she gave advice on things we didn't even consider. She took charge at the rehearsal which made the whole experience less stressful for us as well as our brother-in-law who was our officiant. The morning of the ceremony, while our entire wedding party and family were at the hotel, she arrived early to the ceremony location and coordinated with the arriving vendors (florist & quartet) and set up the space beautifully. Again it was the details that impressed me as she brought little tooth brushes for the bridal party after we had a quick sandwich upon arriving to the ceremony. She made sure everyone got their boutonnieres/corsages/bouquets and even when the shuttle bus of guests arrived late she was able to quickly get everyone settled and ready to go so that the ceremony started on time. Afterward she handled the mailing of the marriage license itself which was so convenient for us. Overall Faythe and Joann executed our ceremony so seamlessly I honestly don't even know if there were any issues with the vendors, wedding party or guests as everything was taken care of and I didn't have any involvement. I was able to truly enjoy the day as stress-free as is possible.
---
Reviewed on

6/30/2017
Liz T
Faythe was incredible! She was so easy to work with from start to finish and created the perfect ceremony for us. I've had multiple family members compliment me on the ceremony and I have Faythe to thank for that. I would recommend her to anyone!
---
Reviewed on

6/19/2017
Rachel B
I can't thank Faythe enough, she provided us with excellent service! She was so helpful from the beginning, answering every question we had. Highly recommend!
---
Reviewed on

6/16/2017
Taylor N
Faythe was patient, helpful, and very kind. Great experience!
---
Reviewed on

6/09/2017
Eduardo T
Our experience was great. Faythe and Joanne were really great people and so easy to talk to. Faythe's officiant service was perfect because she had a lot of choices to pick from if you didnt have your own vows. And their cordinating service made our night a smooth ride because... Read More they were on top of everything. We would highly recommend their services.
---
Reviewed on

5/30/2017
Richmond S
There aren't enough good words to express our experience with Faythe. We were confused and nervous about the planning of the ceremony, but Faythe quickly brought us up to speed and made us comfortable. Everything was beautiful and well organized, and Faythe's ceremony script was... Read More perfectly written and delivered. She also brought an assistant for guiding the wedding party and making sure everyone entered on time/in the correct order, which was a godsend for us. And, she had a portable battery powered sound system which saved us a lot of grief while planning our outdoor ceremony where no electricity was available. She even retrieved all of our requested ceremony songs and brought them with her. Thank you Faythe!!
---
Reviewed on

10/03/2016
Zac B
Faythe was amazing. She helped us along the way and reminded us of details we hadn't even begun to think about. Faythe will make sure the day goes just like you dreamed and our ceremony was perfect. I'm so glad we chose Faythe and I would highly recommend her for anyone!!
---
Reviewed on

10/02/2016
Jessica G
Faythe was professional and easy to work with. She answered several questions I had in a timely manner! Highly recommend! Our ceremony was perfect!
---
Reviewed on

9/05/2016
Nakeyia H
Would've been lost without Faythe! Truly amazing and a pleasure to work with. My wedding day was absolutely perfect!
---
Reviewed on

8/08/2016
Huizhong G
Faythe and Joe did a fantastic job with our wedding. They were very helpful and responsive during the planning process and had a lot of great ideas. On the wedding day, Joe spoke beautifully at the ceremony and the ceremony went very well. Many guests remarked on how nice the... Read More ceremony was.
---
Reviewed on

7/20/2016
Jessica B
Faythe and her helper Joann were amazing! I would recommend them to anyone looking for an officiant and/or someone to help coordinate and pull off any of your day of needs! I originally was only going to have her officiate our wedding but upon meeting with her and Joann, we... Read More decided to have her also do our day of coordinating. Everything was awesome and they were a life saver. Without them, the wedding and reception would not have gone as smoothly as it did. They were very flexible and accommodating to all of our needs.
---
Reviewed on

7/18/2016
It was a joy to have Faythe be a part of our big day. In the craziness of the day her and her assistant helped everything run smoothly and it turned out to be the best day we could have wished for.
---
Reviewed on

7/18/2016
Deanna B
Very easy to work with and we loved having Faythe as part of outhe special day!! Highly recommend her!
---
Reviewed on

7/07/2016
Paige K
We truly couldn't have had the wedding of our dreams without Your Big Day Weddings and Events. They assisted with coordination right from our first meeting and stayed organized until the end making sure everything was done. We didn't have to worry about a thing but our own roles... Read More the day of which was a relief because there was so much going on I don't know how we would have done it without them!
---
Reviewed on

7/05/2016
Monica G
My husband and I started already talking about our review of Faythe Emens and her assistant Joann the day of our wedding, July 2nd, 2016 at the Dearborn Inn. We knew it would be difficult to capture just how wonderful they were because words cannot describe how grateful we are... Read More to have had them. Honestly, our wedding was perfect and it is because of them and everything they did to make it happen before, during, and after. Background: My husband and I are both from Chicago and decided to get married at the Dearborn Inn in MI. At first I was not into the idea of having a planner, but since we both work and I am in graduate school we decided it may be a worthwhile investment; especially since we were not from the area. After much research, phone interviews, and calls to references we decided to hire Faythe and her assistant. Initially, I was slightly concerned because the company seemed small town and our wedding seemed to be a little larger than their usual affair. But she was such a great deal cost-wise and had such excellent reviews, so we went with it. That was the best decision I ever made. Faythe helped me plan everything over the past year and kept me calm while I was trying to do school, work, move, and plan my wedding (planner by day, therapist by night). She made suggestions and had contacts for vendors that were amazing & good deals too! She reached out to my family and fiancee and helped them with issues. We hired her also for our rehearsal dinner and welcome event the night before at the hotel as well as coordinating the day of the wedding at the Dearborn Inn and the Catholic Church nearby. She handled everything that weekend, which was so great! We had them stay at the hotel too and they both had keys to our rooms. Joann speaks Spanish too which was a Godsend for my family and my husband's family visiting from South America. Her Spanish is better than ours! She even brought tamales for us to snack on for the weekend, which ended up being lifesaving snacks (even cold). She handled my more difficult family members and kept an eye on the non English speaking ones too. My husband and I are convinced that Joann is able to somehow appear in multiple places at once because whenever I turned around or arrived at the next location her smiling face was there ready to help with all the facts from Faythe. I had so much to bring from Chicago and honestly I was not even finished finalizing all the details when we arrived 2 days before our wedding in Dearborn. Faythe did not miss a beat, she even let me ship items to her house from Chicago for things I was worried about getting to my house on time. I even ordered flowers for cocktail hour from Costco and shipped them to her. I left all our decor in a box and she came to our room with Joann by herself to set up all the flowers and everything. I never even saw the flowers or decor until she set everything up for the welcome event and cocktail hour. She even set up our sweetheart table at the reception! My family was even raving about them for things I did not even know they did! Everything was PERFECT; even guests have said ours is the best wedding they have ever been to! I cannot say enough good things about Faythe and Joann. The only bad thing is that I am really going to miss them helping me run my life! And on top of it, her price was so affordable and her work was so great we would not hesitate to pay more. Worth every penny and more, you'd be silly not to hire Faythe or Joann.
---
Meet The Owner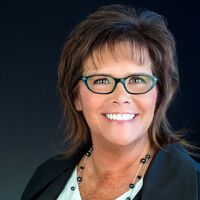 Faythe Emens
I am a certified Wedding Coordinator and Ordained Wedding Officiant serving couples since 2006. My husband and I live in Adrian, Michigan with our teenage son and goofy dog. My hobbies include reading, writing (I hope to write a book about my wedding experiences one day) and shopping. Of course, weddings are a huge part of my life! I spend most weekends working with couples on their big day and I LOVE it!