Home

Your Special Day By Joni
About this Vendor
Dedicated to making your vision a reality
Totally devoted to you, we are dedicated to make your vision a reality. By working with a limited number of brides at a time, we pamper you and make you feel really special on your special day. We have plans and packages tailored to your needs.
Details
Available for Consultation Only, Available for Wedding Day Coordination, Full Coordination Services
Contact Info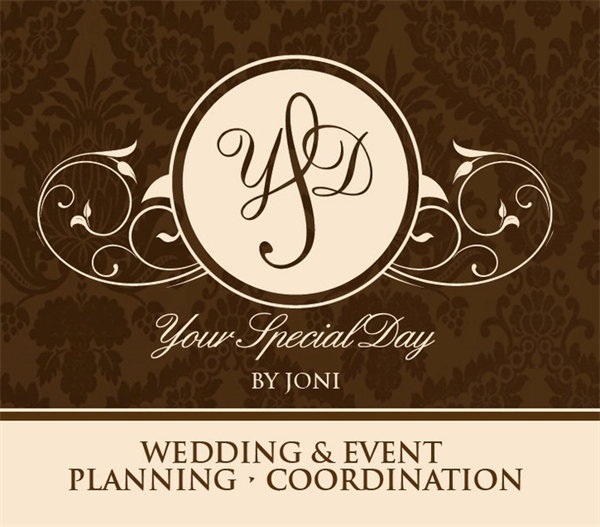 Serving Boca Raton and, All of Southeast Florida, FL
Dreams Can Come True
Reviewed on

4/28/2013
Jasmin S
Since I am British, I had no clue where, who and how to organise my Florida wedding. I had no one to help me with my wedding which was organised in just under two months. Arthur Sands at B Ocean Fort Lauderdale where I got married, recommended that I speak with Joni Scalzo,he had said some great things about her and I gave her a call. Wow was he right about her. People say that soul mates are made in Heaven ! Well we know that much is true... But have you ever had a Wedding planner that was too ? Joni Scalzo, my wedding planner who was my heavenly angel and my saving grace. She was available to me at such short notice and agreed to work to the tight time constraints. Oh my gosh she was created to serve us ladies to make our dreams and desires come true on our Special day. Special is what Joni makes you feel as if you are her one and only Bride! She has the patience of a saint and she attended to my every single whim with a smile on her face and a huge hug down the phone. Joni did every single thing for me, even came to pick me up from the airport, after my horrendous trip to NYC. The moment I met her I forgot about my horrible trip. Her kindness and laughter is contagious, she is so lovable. She has so much positive energy, her warmth and smile just win you over and your stress is eliminated. She is so trustworthy and reliable to her name and her professionalism is second to none. Joni attended every meeting with me and guided me and gave me recommendations for various wedding vendors, even down to a seamstress and Henna tattoo artist, to name just a few. She knows her stuff and I have to say they were all fantastic and reliable. She gave me inspiration and ideas and attended every single detail. From organising my Bridesmaids and wedding party rehearsals, photographer, transport, nannies, face make up painters, photographers,photobooths,wrapping both of our father's presents. Keeping us on schedule on our wedding day. Oh my gosh everything even wiping wedding cake off my face after my wedding cake fight with my husband lol ! Our friends and family commented on how impressed they were that we pulled off such a great wedding in the time that we had and that it was "The Best Wedding" that they had ever attended !! They teased that Joni must be my best Friend. We all dream about our Wedding, so yes she was our dream wedding planner. Joni took on the role as not just my wedding planner but best friend, mother, sister, agony aunt... She did it with love and patience. I did not have to worry about a single thing on my Wedding day as I knew Joni was there taking care of everything. She even made sure that we ate on our wedding. She is so caring and attentive. She gave my husband & I a Wedding come true, our wedding day was so much fun and we will never forget it and we will cherish it in our hearts for decades to come. We have Joni to Thank for our one and only true love Wedding. My Special day by Joni Scalzo. We would be crazy not to recommend her !!
---
Best Wedding Planner EVER!
Reviewed on

1/03/2014
Kelly H
We contacted Joni a year before our wedding. Being that one of us was from Florida, and the other from Canada, we decided on the US for our special day. Joni was nothing short of enthusiastic and full steam ahead despite the distance planning. She was literally available 24/7 and could be contacted anywhere. If she was working a wedding, she would still respond that she was currently busy with an event, and would contact us back right after. Even when she was leaving on her own vacation, she called us to leave an emergency contact in case of any wedding planning meltdowns ;). Joni always rearranged her schedule to accommodate us and the vendors on each subsequent planning trip to Florida. She understands the unique and sometimes difficult family relationships that exist when bringing two completely different groups of people together. Despite these family challenges, Joni can help design a wedding party that suits everyone's individual needs. There really isn't anything Joni won't do for her clients. When it comes to budget, she'll find what works and create perfection. Our experience with Joni was truly amazing. She EVEN had vendors to her home and supplied all of the food and wine for a day full of decor, table settings, hair, and make up trials. Who does that??? Joni of course!! She treats her clients like family and you feel nothing but love from the time you start working with her till the long term friendship that's created as a result. When the wedding was over, and we left for our honeymoon, I think we missed Joni the most! We highly recommend her as a wedding planner, confidant, business professional, and friend. She will turn your dreams into reality and make your special day one to remember. We love and miss you Joni!! Xoxo Kelly and Adam
---
Phenomenal Wedding Planner!!
Reviewed on

5/07/2013
Heather S
Joni is the most caring, genuine and loving person I have ever met. She does everything in her power to make her brides happy and will bend over backwards for them. She referred me to some phenomenal vendors which ended up making my wedding the most beautiful wedding that anyone has ever been to! I have become amazing friends with Joni and will continue to use her throughout life's celebrations. PS- I knew she was "the one" when I e-mailed her at 11pm inquiring about her services and she emailed me back IMMEDIATELY! Joni always has her phone on her which allows her to respond to you as soon as possible!
---
Reviewed on

6/06/2015
Joni is uniquely qualified and it's hard to imagine finding anyone better. I'm the father of the bride. It's been a week since the wedding and we have had countless compliments via hand written notes to phone calls and our friends coming by just to tell us how spectacular it was. We've been told by them and we agree that it was flawless, beautiful and perfectly executed. We have Joni to credit the success. There is nothing we could have improved on. We trusted her recommendations and went with her choice of venue, 10 piece band, florist, photograher and video company. We went with everything she recommended. Her choice of venue allowed our guests during cocktail hour to have ample and beautiful and comfortable seating. The ceremony was amazing as was the whole night. I'm not easy to please and expect perfection. She exceeded expectations and doubt you could find anyone anyway that could deliver a better wedding if you want to go first class. thanks Joni!
---
Reviewed on

6/06/2015
Rachel B
Wow!! I cannot say enough wonderful things about Joni and her team! We planned our wedding in 5 months and Joni nailed it! She is professional, thoughtful, listens well to your vision, easy to work with and touches upon every detail. She is a true professional and understands how to make your special day easy, smooth and exactly how you want it to be. Ours guests are still telling us what an amazing evening it was and how it was the best, smoothest wedding they have ever been to. Joni made it happen and we could not have done it without her. You will be so happy with your decision to work with Joni! She was the key to our day!
---
The Best Wedding Planner In South Florida..or America
Reviewed on

3/14/2015
Emily S
I was referred to Joni through a family friend. This family friend was at one of Joni's wedding the weekend before I was getting engaged. The family friend knew I was getting engaged and approached Joni to get her information because of the fabulous wedding she had put on. Once I got engaged I contacted Joni. She responded in such a timely manner which made me feel at ease with starting this wedding planning process. I had just moved to the area and had no connections with any vendors, reception halls, or anything else. I knew this was going to be a hard wedding to plan. When my fiance and I first met with Joni she put all my worries at ease. Joni has all the best connections, and knows so many people within the wedding and event community. Whenever we had a question she was always a text, call or email away. She would respond in no time. I could not have planned this wedding without Joni. She did so many things for us from calling vendors, to ordering things. She has a great timeline that answered so many questions I never could have thought of that kept us from scrambling the day of. She is very organized and always does what she says she will do. Joni is more than a wedding planner I felt like she was part of my wedding. She always makes time to meet up and discuses what need to be done each step of the way and that took away a lot of stress as a bride. You need Joni's services! She is the best event planner you will get. I couldn't thank her enough for all she did for me and my wedding. She gave me the wedding of my dreams and without her none of it could of been possible. Joni you are a dream come true!
---
Perfection !
Reviewed on

1/14/2015
If you don't hire Joni, you are crazy and looking to be stressed planning your wedding and during your wedding. She is flawless! She took care of all our stress before the wedding and during the wedding. We live in Maine and had a South Beach Miami wedding. WOW! She should get double the money and she still would be cheap! Joni has all the connections, knows her stuff, her taste is impeccable and bends over to please. We LOVED, LOVED her. HIRE JONI - you will not be disappointed at all.
---
Totally worth it!
Reviewed on

12/11/2014
Lyndsey K
My Fiance and I decided to get a wedding planner as we are both very busy in our professional lives and I did not have family in the area to help. The main aspects I was looking for were great vendor connections, design skill and a funny and relaxed personality. I also wanted someone who would fight for me. All of the above mentioned qualities we got in Joni and more! She was always available and helped me to find humor in the inevitable hiccups that occurred during the planning. If you are bride who is working on a budget but want the world, then Joni is your woman. Her ability to find me the right vendors who could work with my vision and price range was phenomenal. And of course, I loved that I didn't have to deal with them if I didn't want to! I am a person with great pride, but I can honestly say that without Joni, I would not have been able to have the amazing wedding that I did. I am so grateful to her for helping me to plan the most important day of my life!
---
JONI SCALZO IS THE BEST!!
Reviewed on

11/20/2014
The soon-to-be bride and groom live in NYC, her parents in Upstate NY, we are in Washington DC. Their dream wedding was in Palm Beach. WE NEEDED HELP!! We found Joni on Wedding Wire and after reading one stellar review after another, I knew she was the angel we needed. From the day we all met she was warm, kind and passionate about their wedding vision. Fast forward 14 months, the wedding was completely amazing and most importantly the bride and groom could not have been more elated with their special weekend. Joni's recommendation of every vendor was excellent, from flowers to music to photography...everything was perfect! The day of the wedding nerves were gone because everything was detail oriented and planned perfectly which left us to focus on only one thing...enjoying every moment. The wedding could not have been as easy or as spectacular without Joni and I would highly recommend her to anyone who wants to work with an amazing planner who takes the worry out of every detail, who is always available by phone, email and text, and who truly loves making her clients feel very special. Kudos to Joni Scalzo who is really one in a million.
---
Exceeded Expectations!
Reviewed on

10/30/2014
Abby S
I used Joni as my wedding planner in Delray Beach, Florida. It was a destination wedding, and I would not have been able to plan it without Joni. She was very easy to get a hold of and talk to-- I NEVER felt stressed. She took care of timelines, finding vendors, etc. She was amazing! I had a vision of what I wanted for my wedding in my head... What Joni made happen was above and beyond what I ever dreamed of. She totally understood what I wanted and made it happen! She was also great at keeping in budget. We found ways to save money where we could... But I must say that every penny spent was 100% worth it. Joni is fun, organized, and simply the best. You will NOT regret hiring her and her team!
---
Joni is the Best
Reviewed on

10/10/2014
erin f
Im from Ky and was in FL in Jan. and decided The Seagate Beach Club was the place I wanted to get married. At first I was thinking I could handle everything and there would be no need for a wedding planner. I soon realized that it was going to be more difficult since I was out of state and I was given Joni's name and number and I called her- Best decision.. She helped me setup a timeline months ahead of the wedding, recommended vendors and just talked me through details I would have never thought of. I already saw the value in Joni before I got to FL the week of the wedding but she really shined the day of... Everything went off without a hitch and she coordinated everything exactly as planned. It was just a perfect day and so glad Joni was there to help make it happen.
---
Wonderful!
Reviewed on

10/10/2014
Meredith R
Everyone kept asking me why I was so calm during the whole wedding planning process. I only have one answer- Joni! Joni is a true professional and better yet, simply a great person to be around. My family and I will be forever grateful for all the hard work she put into my wedding (much more than I am even aware of, I'm sure)! Thank you isn't quite adequate....but THANK YOU, Joni. And just in case my rave review wasn't quite clear enough, my cousin just got engaged and as per my recommendation, Joni is now her wedding planner too!
---
Best Event Planner Ever!
Reviewed on

9/23/2014
Melanie D
WOW – the first word that comes to mind on how great it was to work with Joni. Melanie & Blake's wedding was perfect! There wasn't one flaw, everyone had a great time and commented on how this was the best wedding they ever attended. Since I (Mother of the Bride) am a professional event planner and Melanie (Bride) is a movie producer, everyone told us we didn't need a wedding planner. Were they ever wrong! Joni was the best investment in the entire wedding budget! Trying to coordinate a Ft. Lauderdale wedding with the Bride living in LA was a struggle at best. Joni was always there for both Mom & Bride. Joni was available, had amazing suggestions, and worked well with both families. She was attentive to every detail; kept us calm, focused and I felt we didn't need to worry about anything. As an event planner, I am always stressed leading up to & though the event. This was the first event I helped plan that I was relaxed for days before, had time on my hands and was able to enjoy every aspect of my daughter's events and the wedding day itself. Joni's professionalism is by far the best of any of the event planners I have worked with. She listens, offers suggestions and gives extraordinary advice. Joni has an intuitive sense on how to bring an event to the next level while respecting your budget. Joni was generous with her time and talents and her expertise is unmatched. We feel like Joni became part of the family through our experience and I can't thank her enough for really making our day EXTRA special!!!
---
Judy Spiegel
Reviewed on

6/10/2014
Dear Joni and the Your Special Day by Joni team, Thank you for making Rachel and Seth's wedding so extra special. Joni, when we first met we had an instant connection and that special relationship continued throughout the planning of the wedding. On behalf of Rachel and Seth and our entire family, I want to thank you for all that you did to make the wedding a beautiful, spectacular event. You exceeded our expectations and we loved every moment and we loved working with you throughout the process. To anyone planning a wedding, Joni Scalzo and her team are terrific and I highly recommend working with Joni to make your special day amazing! Joni gets the job done!! With the greatest repeat and love, Judy Spiegel
---
Thank you Joni!
Reviewed on

6/10/2014
I hired Joni as the "day of" wedding coordinator for my daughter's wedding and she was amazing! She stepped in about a month before the event and helped us through all of the final stages of planning. Joni was always available to speak to us whenever we needed her, and guided us through it all. My daugher loved working with Joni - felt like she really cared, and wanted her to be happy down to every last detail. On the acutal day of the wedding, Joni was on top of everythng, worked great with all of our vendors, yet stayed "behind the scenes" without anyone even realizing she was there. Joni's assistant, Lauren, was also wondeful, and was always there when we needed something. She was an added bonus:) My daughter and I were able to "let go" of control the day of the wedding, feel confident that every detail was being attended to by Joni and her staff, and truly enjoy the day!! I highly recommend "Your Special Day by Joni" to anyone planning a wedding !
---
Joni is the best!
Reviewed on

6/04/2014
Joni worked with my daughter and me during the weeks leading up to the wedding. Her guidance was invaluable in helping us to find the perfect vendors, staying on track with our details, and making sure we were covering all the details that needed to be covered. Joni was always available to answer questions or meet with one, or both of us. But the part of Joni's service that was most invaluable to me, was the day of the wedding, having her there to make sure everything went just perfectly. She worked all day getting all the little details in place behind the scenes so I could enjoy the wedding with family and friends. Joni is a real professional and a wonderful person! I recommend her with no hesitation at all. Hiring her for the wedding was my best decision.
---
Great Wedding Planner
Reviewed on

5/13/2014
From the moment we met Joni, we knew we had chosen the right person for our daughter's wedding. We hired Joni for a month of rather than day of wedding which turned out to be worth every penny. Joni coordinated everything for us and kept in touch with all our vendors. She is so detailed and creative. We felt at ease the day of the wedding not worrying about the vendors timing or calls. Joni took care of everything and if we needed anything she was easy to reach. The wedding turned out beautiful!!!!! Thanks Joni for an outstanding job!
---
Joni was great
Reviewed on

4/15/2014
Lys-Berly E
Joni came through big time. We worked for months and months before the wedding and I am happy to say that I am satisfy with our everything turned out. Sure I wish that some things would have been different but who am I kidding, nothing is perfect in this world. All I need to say is that I am happy and Joni did a great job.
---
Joni is awesome!
Reviewed on

3/18/2014
I came to Joni for my daughter's wedding in a frazzle, overwhelmed and not knowing what direction to go in. As soon as I spoke to her, I felt her warmth, caring, and joy in wanting to help me. She was available whenever I needed to talk to her, she helped me find the most artistic, knowledgeable, and compatible vendors for the wedding. She detailed the entire timeline to the exact moment. I don't know what I would have done without her. She was a guide, professional business person and friend to me during the whole occasion. The wedding was perfect! I recommend Joni to anyone and everyone who wants to have a cherished memory and smooth sailing to creating the most awesome experience! -Marta L., Parkland, FL
---
Made my day perfect!
Reviewed on

3/03/2014
Laura K
Joni helped me have a perfect day without having to worry about making it happen.
---
Joni's the best!
Reviewed on

2/24/2014
Joni did an incredible job making sure everyone involved would be happy. She knew how to talk to vendors and express the feelings that I didn't feel as comfortable saying. I was out of the country for most of my wedding planning and having Joni help my mom was such a relief. She was extremely reliable and could translate wedding speech to everyday people. I can now proudly say I know what uplighting and chivary chairs are. She was phenomenal and took away any extra stress that you just don't want to deal with on your wedding day. Not only did she do a beautiful job with our wedding, but also our Henna celebration which was new to both of us since it is a tradition from my husband's side. She nailed it and my husband's family was so pleased with the way that we honored their family customs. Joni will treat you like her own daughter and never make you feel like you are asking for too much.
---
JONI WAS AWESOME
Reviewed on

2/07/2014
Short and sweet......hire Joni!! She was great! Always willing to go the extra mile. We had the grooms parents in one country, the bride and groom in another and the parents of the bride in another. She was always available and attentive to every detail for a 200 person rehearsal dinner, 250 person wedding --- working with so many vendors beforehand and day of. Her calm manner was comforting to the mother of the bride.
---
BEST WEDDING PLANNER
Reviewed on

2/04/2014
The stress of planning a wedding can be overwhelming. Both the bride and groom have their opinions and desires as well as the parents of each having to balance the emotions and trying to establish some financial constraints while still giving your children the wedding they want. Having hired Joni as our wedding planner was an exceptionally great move. First, Joni has a terrific personality and is so knowledgeable of all venues and service providers. Joni listens and then makes recommendations. She understands that all families are different and she cannot treat each wedding the same. Second, Joni did an incredible job of keeping everyone up to date of time constraints to get things done. This included ordering invitations, mailing, printing, final decisions on flowers, etc. None of us ever knew how time consuming all of this could be and by having Joni we not only saved a lot of time but also were able to allocate the time needed to get things done. Joni helped to make the wedding an occasion we will all remember. She acted as our intermediary with the hotel, Eau Resort. When friends and family comment on how everything went so well we pointed out how Joni played such a large part of coordinating every aspect of the wedding. On the day of the wedding, Joni was there and made the day very easy. She coordinated the timing of pictures, when family needed to be ready for photos and the ceremony and just added support for everyone involved. I could go on endlessly but my final comment is that the wedding was magical and will always be remembered. Our families thank Joni for everything she did.
---
My Fairy Tale Wedding
Reviewed on

11/27/2013
Joni and I hit it off from our first meeting. She understood me and got what I wanted to achieve very quickly and she made me feel confident about her skills and her credibility. From beginning to end, Joni was always readily accessible to me and was willing and able to do whatever I asked. She was an absolute delight to deal with. Joni has patience, amazing follow-through and the necessary detail-orientation to get the job done. Her creativity and unlimited resources made our wedding day so spectacular that all we have been hearing from our very "discriminating" friends is that our wedding was the BEST WEDDING EVER! Every step of the way from invitations to Thank you notes....Joni was on the job! The personal touches and suggestions took it from a gorgeous wedding to an unforgettable experience for all our guests as well as for US. We highly recommend her if you want a wedding to remember! Anne and Jim Lees 1-561-866-5261 Call me any time
---
ABSOLUTELY AMAZING!
Reviewed on

11/10/2013
Dana K
Everything about my wedding turned out perfectly and exactly the way I envisioned, mostly thanks to Joni! Planning a wedding in Florida from out of state, I was a little lost when I started thinking about things like renting tents and getting transportation services. Joni has such great vendor recommendations and personal relationships with all different kinds of vendors that the everything worked together seamlessly! I used all of the recommendations from her, including tent, florist, transportation, band, hair, make up, and photobooth and every single one of them exceeded my expectations. I don't know how I would have planned our wedding without Joni's help, and not only that, she is hilarious and patient and so much fun to talk to and hang around with, that by the end of everything, I felt like she was family!!! I highly recommend Joni as a wedding planner, you will not regret it!
---
Send Message