Home

Yours Truly Media-2016 & 2017 Best of the Knot Winner
About this Vendor
Telling Your Love Story
Preserving lifetime memories of your wedding day after the music has stopped, the party has ended and the flowers have wilted. Uniquely telling your wedding day story. Ask about our videography & photography bundle packages. We can't wait to meet you & hear your love story...Invite Yours Truly to your wedding.
Details
Contact Info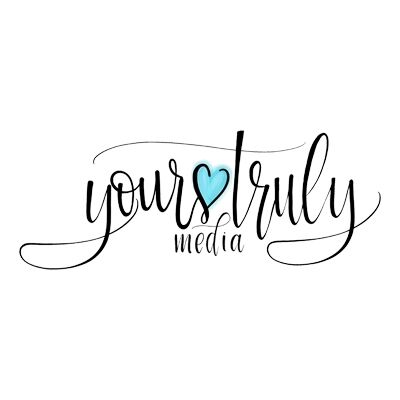 Reviewed on

9/01/2015
We decided at the last minute to hire a wedding videographer team. We are thouroughly impressed, and happy that we did. The way the Yours Truly Media captured every single moment was just perfect. They teamed up with the photographers to make sure they were able to get both the... Read More guys and the girls on video during all stages of the day. Incredibly easy to work with, awesome attitudes, and overall a great pleasure to have! We have been recommending them to everyone, as we have some friends that are getting married soon. I would highly recommend Yours Truly Media to any couples getting married out there. The turn around time on the video was very quick, and the quality of the video is spectacular! DO NOT SKIP OUT ON THE VIDEO. We now have, forever, digital memories of our entire day. While photos do this too...there is nothing quite like a video to relive the whole event. Thank you Amy! You really made our day that much more memorable!
---
Reviewed on

6/02/2017
Chelsea P
We got our engagement photoshoot done by Maria and we couldn't be happier! She was super friendly and very easy to communicate with before, during, and after the shoot. The photos turned out beautiful because she took our personalities into consideration and didn't make us... Read More pose in ways we weren't comfortable. Thank you Maria!!
---
Reviewed on

5/03/2017
Ruby R
The wedding footage was amazing! I do weddings myself and was afraid I wouldn't be able to find someone to capture mine the way I envisioned. They went above and beyond and left me with beautiful footage to remember my special day. Thank you for an awesome experience.
---
Reviewed on

5/03/2017
Jason Z
We were looking for video last minute for our wedding and thankfully we found yours truly media. Not only were we able to get a great video package, they were wonderful to work with and the video was amazing! My wife and I absolutely love it! Video is definitely worth the... Read More investment and yours truly media does it right!
---
Reviewed on

5/03/2017
What can I say, we hit the jackpot when choosing yours truly media! They were so easy to work with and my video! I couldn't stop crying while watching it! It's perfect and I absolutely love it! Don't skip out on hiring these guys, they're 1000% worth it!
---
Reviewed on

5/03/2017
Julie R
What can I say, we hit the jackpot when it came to wedding videographers! Not only were they easy to work with, they created such a great video. I couldn't stop crying while watching it! They captured every moment of our wedding and my husband and I couldn't be happier!
---
Reviewed on

4/27/2017
Jamie W
My new husband and I are so happy we went with Yours Truly Media for our Photography and Videography services in April 2017. They captured some incredibly gorgeous moments at our wedding. They were so easy to communicate with, and fun to work with! Our entire wedding felt like a... Read More fairy tale dream, and they captured it beautifully. Thank you so much Yours Truly Media!!!
---
Reviewed on

4/26/2017
Jamie G
Such a disappointing experience. I hate my wedding video and wish I had hired someone else. I felt their work lacked attention to detail and the final product totally missed the mark. In the end when I was not happy with the product, I felt they were quite rude and threatening... Read More in their response. Pros - They were easy to work with pre-wedding and we didn't have any problems at the wedding. They tried to fix my video twice and asked me to come to sit with the editor. Unfortunately I cannot take time off work to do someone else's job with them - I paid them to do it. Cons - The end product was just awful. The only shot of my dress was on the back of a dirty closet door. (They missed when the photographer hung it up on the window and got beautiful photos of it blowing in the breeze with an ocean background.) I asked for a drone shot (which we PAID for) of our venue coming up over the ocean - instead they started with a shot of the just waves, then changed it to random houses nearby, then a shot of the venue set up for someone else's event featuring the parking lot instead of the ocean view. They also did not use the drone at all on our wedding day and the weather was perfect. They had multiple shots of the wrong accessories (wrong earrings, wrong cufflinks, didnt get a shot of the rings together). Most of the first 2 versions were just us posing for the photographer. When they edited my sisters words together the final product didnt make any sense. They repeated multiple images in our video at the beginning and end until I pointed out each one that should be removed. In the second version of the video the opening shot was of me walking my dogs and them looking for a place to poop - not very romantic or something I wanted highlighted on my wedding day. The song choice (which they refuse to change) was about someone traveling somewhere, being gone for a long time, and coming home - nothing to do with love or a wedding or our relationship. When I spoke to Amy about these issues she said she had watched it and didn't notice any of these problems and had approved it being sent to me. I thought I had worked with Joe on our wedding day and for the edits (but now they deny it was him) so I dont know if all the videos on their website are when Amy is the one at the wedding but my video is nothing like what they advertise and I am just so disappointed in it. I emailed them today to see if they would fix the opening shot and include a picture of my dress from the photographer so I could be a little happier with the video. Instead of fixing that Joe told me he understood I would write a bad review and he was prepared and LOOKING FORWARD to writing a strong rebuttal. He also accused me of not telling them what I thought was sloppy about the video when I had sent them a time coded critique (twice) with everything that was wrong with it and what time in the video the error or sloppy image/editing occurred. It was not until after I wrote a review that the president of the company (Paul) reached out to me - not to help but to threaten that he would seek outside council because they got a bad review. I was really excited to work with them after reading these amazing reviews and seeing the beautiful videos on their website but having Joe at my wedding was a huge mistake. I am so upset with my experience with this company and the way they have handled a very unhappy customer. A wedding so special and I am so sad that this happened with my video.
---
Reviewed on

4/12/2017
Jessica C
Yours Truly Media did such an INCREDIBLE job for our wedding!! The were extremely friendly and professional at the wedding, they were very accommodating with what we asked for and they produced a beautiful video! We HIGHLY recommend them for any wedding!!
---
Reviewed on

4/11/2017
Abbey N
Awesome video and super easy to work with!
---
Reviewed on

3/21/2017
Lucia T
After checking out many different videographers websites for our wedding we came across "Yours Truly Media" on the Knot.com. We looked at their website which was great & then called them. We spoke with Amy. She was friendly and gave us a lot of information. We have no regrets... Read More having Yours Truly Media video our wedding. From start to finish they were very professional and the quality of their work is amazing!
---
Reviewed on

3/18/2017
Ben R
Fantastic Services! Yours Truly did a phenomenal job capturing our wedding. From the beginning, all of their staff was extremely prompt, professional, and a blast to work with. We had 2 photographers on our wedding day and they did a great job throughout the day. I would HIGHLY... Read More recommend them to any of my friends and family getting married and I hope to work with you again. Thank you Yours Truly!
---
Reviewed on

3/15/2017
Jenna P
We are so grateful for Yours Truly media. I was not sure if I could afford a videographer but they worked with my budget and I cannot even imagine NOT hiring them! The turn around time was very quick with getting me the video after the wedding was over. They were professional... Read More and on time which is very important as well. I would highly recommend using them if you are even considering having a videographer at your wedding.
---
Reviewed on

3/01/2017
We chose yours truly media for pictures and video. Their packages were just what we were looking for and we loved that they included everything. The team that came to our wedding was phenomenal, they worked well with our bridal party and guests and made sure we got all of the... Read More shots we wanted. Thank you for all you did for us, we send everyone we know getting married your way <3
---
Reviewed on

2/22/2017
Kun(??) Z
We hired Yours Truly Media for our destination wedding at San Diego this January, and the team is absolutely amazing!! Our wedding was quite simple and only have a small number of guests. After discussing our ideas with Amy through several phone calls, we decided what sections... Read More we want to keep for our wedding and nailed down how to best utilize the time. They were able to customize a package for us. The team is very professional and cooperated great with our photographer. They know what they are doing, and each person kind of had his or her specific part to cover. The highlight video (we did not even wait for a long time) looks fantastic, and we (two of us, and our friends and family members) all love it!
---
Reviewed on

2/03/2017
Katie P
We loved yours truly media. They captured our day perfectly and we didn't even notice them taking the videos throughout the day. We are so glad we chose them for our wedding.
---
Reviewed on

1/31/2017
Jessie B
We were referred to Yours Truly Media by our sister in law who had used them for her wedding, she had nothing but amazing things to say so we had to check them out. After meeting the team we knew they would be a great fit and we could not be happier with our photos. Being that... Read More both my husband and myself are not big fans of having our pictures taken they worked with us and made the process so easy. We are beyond thrilled with our photos from our wedding and engagement and send all of our engaged friends to yours truly. Thank you again for everything! Jessie & Chad
---
Reviewed on

1/22/2017
Teedha P
Thank goodness for Yours Truly Media! I was really up in the air on if I was going to book a videographer or not. My mom really wanted one, so about 2 months before the wedding I found Yours Truly Media. I initially worked with Amy, who is extremely sweet and willing to answer... Read More all questions despite just having a baby! Talk about commitment. They were super easy to work with and I loved that the contracts were digital and we could pay online, this made booking so easy. I am so happy we got a videographer and now have memories we can rewatch. The raw footage was included in our package and they let us know we can make more/extended videos at any time with them. Great Company! Shout out to Kim for dealing with the crazy bridal party.
---
Reviewed on

1/10/2017
What can I say, I think we got lucky finding Yours Truly Media! The video was amazing, my husband and I could not stop crying when watching it. They did a great job capturing our wedding day. This isn't even the best part! They were so easy to work with. We could barely tell the... Read More videographers and photographers were even there! It was a great experience and wish all our vendors were this easy and pleasant to work with!
---
Reviewed on

1/10/2017
Heather A
Yours Truly Media is such an incredible company! We had some issues with our previous photographer and were left in the lurch with no photographer. This is where Yours Truly came in and saved our day. They calmed all our fears and were able to send a photographer last minute.... Read More Not only did they save the day with our photography, the video we got from them had both my husband and I in tears! It was amazing! We're so glad we found them and wish we went with them from the start!
---
Reviewed on

1/09/2017
Amanda L
Yours Truly Media saved the day! We had our photographer cancel last minute and we were going crazy. We had previously booked Yours Truly Media for our video, but didn't book them for photography, because we already had a photographer. Thankfully we did. They not only delivered... Read More an amazing video, they knocked the photography part out of the park! We were so happy! only regret is not booking Yours Truky Media in the first place!
---
Reviewed on

1/09/2017
Alexander K
Such an amazing company! We were amazed with the video and the photos! They truly capture every moment and the true essence of what our wedding was about! Yours Trellis a definite must have when planning your wedding! We're so glad we chose them!
---
Reviewed on

1/03/2017
Tara L
Yours Truly has been a dream to work with! Not many companies do outstanding photography AND videography like they do. They go above and beyond to make sure everything is perfect.
---
Reviewed on

12/24/2016
Kathy D
The cinematography is top. Otch. I had many admirers asking who did our video. And that was just our highlight video!
---
Reviewed on

12/05/2016
Natalie J
I had the best experience with this videographer!! They went above and beyond and truly worked with us to get the best footage!!
---
Meet The Manager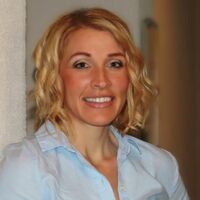 Amy Bolton
As co-founder of a successful commercial video production firm, we began to have couples that had seen our work approach us about filming & photographing their weddings. All it took was one wedding and we fell in love! Yours Truly Media was born out of a passion to help couples capture lifetime memories of their wedding day, that they can re-live and share for years to come. Our team looks forward to working alongside you to capture your special day as it unfolds. We treat every wedding like it is our own, I can't wait to meet you & hear your love story.