Home

Z Event Company
About this Vendor
Z Event Company | Wedding and Event Planning
For us at Z Event Company, our goal is simple: for you to be a guest at your own party! Full-scale event design and décor, provided by our event planners, will do the most to express your personality and style for a party that will be unique and unforgettable. Whether you are looking for all inclusive wedding planning or custom events and floral design, Z Event Company can create a package that is specifically tailored to you and your needs. Give us a call or contact us via email so we can discuss your next affair!
Details
Engagement Party, Getting Engaged, Honeymoon, After Party, Bachelor Party, Bachelorette Party, Bridal Luncheon, Bridal Shower, Day After Brunch, Rehearsal Dinner, Welcome Party, Rehearsals + Parties, Ceremony, Cocktail Hour, Reception, Rehearsal, Wedding
Destination Wedding Planning, Destination Weddings, Budgeting, Full Service Wedding Planning, Honeymoon Planning, RSVP Tracking, Wedding Website, Planning
Contact Info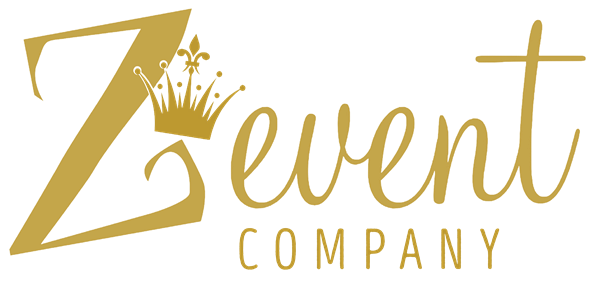 Reviewed on

3/28/2017
Taylor R
Z Event Co surpassed all of our expectations! They delivered the best of everything, with flawless execution. Susan, Jessica and the entire Z Event Co team made our magical day as important as their special day. Their attention to detail, friendly service and unmatched vision is... Read More a true gift. The team is a pleasure to work with and they know this business like the back of their hands. All 500 guests had the time of their lives at our wedding! My husband and I are forever grateful for the expertise and knowledge of Z Event Co - our dreams truly turned into a reality!
---
Reviewed on

2/01/2017
Lori M
When my daughter got married at home on New Years Day there was a torrential downpour. Zeventco kept things humming along, even getting a floor down under the tent in our backyard within hours on a holiday! Everything was beautiful and we had a great time along with our... Read More guests.
---
Reviewed on

1/29/2017
Holly P
As a New Orleans native now living with my husband in Charlotte, NC, I couldn't imagine not celebrating our wedding day anywhere other than in New Orleans. My husband, having lived and worked in New Orleans for nearly 27 years, felt exactly the same way. We keep extremely busy... Read More schedules and knew it was essential to recruit the help of an expert wedding planner who has the experience and know how to negotiate on our behalf. After much searching and vetting, our personal friend and savvy local business owner gave us a glowing recommendation to meet with Susan Zackin and Z Event Co. We're so grateful for such a valuable connection! Susan's experience in the event planning industry is evident and she helped us tremendously from beginning to end. She has the relationships in the industry to make things happen that we would have been unable to pull off on our own. On the day of our wedding, we knew she had everything covered and she was completely indispensable! I can remember feeling a tremendous sense of security that she was right there to tend to every detail and our behind the scenes needs. Totally invaluable! Our joyous 11:00am wedding ceremony at St. Louis Cathedral was followed by an EPIC Second Line parade from the Cathedral straight to Brennan's for the most incredibly GORGEOUS and FABULOUSLY FUN party any of us could have ever imagined. We got married exactly 3 months ago today and our friends/family are still raving about the entire day. There is no way this would have all come together in such a magical and magnificent way without Susan's guidance and help. She put us in touch with some of the most incredible vendors and really knows her stuff. Our only wish would be that she somehow figure out how to extend time so that we could all have enjoyed our spectacular day even longer! Such wonderful memories for beginning a happy life together. Thank you Susan and Jessica for making it all come together for us! Our day was nothing short of perfection! All our Best, Holly & Dale Misiek
---
Reviewed on

1/24/2017
Taylor M
Z Event Company was wonderful to work with! I felt Susan and Jessica were able to listen and understand what I wanted for our wedding and were able to add their own great ideas to make it all come together. They took over the stressful part of planning and let us focus on the... Read More fun things. Their knowledge of New Orleans and the venues we chose was helpful and I am so thankful for the hard work Z Event put into our wedding to execute the perfect night.
---
Reviewed on

10/25/2016
Suzanne R
My cousin from Texas had a destination wedding in New Orleans and Z Events handled all of the details. The day of the wedding they were seen at every venue making sure all of the guests got to where they needed to go on time. It was such a wonderful day as they took care of... Read More everything, and all we had to do was enjoy. Susan and Jessica can handle any event, and they always do it with a smile – they are so much fun to work with!
---
Reviewed on

10/24/2016
Jeff P
Best event planners in town! Susan and Jessica are such a dynamic duo, I didn't have to worry for one second during my event! Everything was perfect and stress free...I'd hire them again in a heart beat!
---
Reviewed on

10/24/2016
Chelsey M
The Z Event Company team made my wedding so special and stress-free! I felt comfortable leaving every detail to them because I knew they understood my vision and would execute it well. I was stress free leading up to my wedding, and even on my wedding day! I enjoyed working with... Read More them, as they were so friendly, quick to respond, and innovative. The best coordinators in New Orleans, by far!
---
Reviewed on

10/24/2016
Marie O
Susan and Jessica are dedicated to ensuring every detail is addressed. Additionally they are great to work with and take away the stress of event planning. They are a joy to work with, so relaxed and accommodating!
---
Reviewed on

10/24/2016
Linda T
Susan and Jessica at the Z Event Company team were amazing. I was a guest at my cousin wedding. I've never seen a bride and groom (including MOB and MOG) so relaxed on a wedding day. Everyone knew that they had nothing to worry about because Susan and Jessica had everything... Read More covered. They truly created the most wonderful and truly amazing wedding experience I've every seen.
---
Reviewed on

10/24/2016
Stephanie J
I was over the moon with the costumer service that Susan and Jessica provide. My wedding was everything I dreamed it could be and it was all because of the hard work these ladies put in. They do it all with a smile and make sure everything runs smoothly. Love yall!!!
---
Reviewed on

10/24/2016
Tori M
Z Event Company goes above and beyond in everything that they do! Susan and Jessica pay attention to details, are very quick in their responses, and always make you feel like their top priority! I could not rave about Z Event Company enough and I highly recommend them to all my... Read More friends!
---
Reviewed on

10/20/2016
Taylor A
Susan Zakin, Jessica Talbot, and the Z Event team made my entire wedding experience relaxing, exciting and easy! Planning was always fun and they we're great at listening to my wants and dislikes to help create the event I envisioned. I was completely relaxed the day of my... Read More wedding knowing that everything was in their hands. The wedding was beyond beautiful and the night was absolutely perfect!
---
Reviewed on

8/31/2016
The attention to detail, personalizing the event to the bride and groom, involved from the beginning to end, for a seamless and fluid weekend that exceeded our expectations!
---
Reviewed on

8/31/2016
Perfection is possible!
---
Reviewed on

4/05/2016
10+ extremely professional and a pleasure to work with. Made this process easy and fun and creative.
---
Reviewed on

4/05/2016
Lindsey k
I wish there were more stars to give them! Susan and Jessica at Z Events can literally make your dreams come true. Anything we needed or asked for was done with a smile on their face! Their taste level is impeccable which was so incredibly helpful as I was planning this... Read More wedding long distance from NYC and needed to defer to people to who knew the area and could execute an event that reflected our personal taste and style. Z Events helped us plan a wedding weekend that went so far above and beyond our wildest expectations! Everyone was raving about EVERY SINGLE THING. I've never felt so happy and satisfied. What a way to kick off our new life together! Thank you thank you thank you guys! xoxoxo- Lindsey + Dan
---
Reviewed on

11/18/2015
Z Event Company goes above and beyond when it comes to weddings and event planning! Susan and Jessica pay attention to every detail and are very personable with everyone they encounter. They work extremely well with the outside vendors and are able to create an extremely... Read More relaxed atmosphere. If there is one word to describe Z Event Company; it would be EFFICIENT. These two women make a great team and it is evident by the flawless Brennan wedding they coordinated. I could not rave about Z Event Company enough and I highly recommend them to anyone and everyone looking for an event coordinator or wedding planner!
---
Reviewed on

11/16/2015
I was a bridesmaid in my cousin's wedding and all I can say is, WOW!!! What an absolutely stunning wedding and reception Z Event Company put on! Everything was gorgeous, from the flowers to the food to the champagne lounge and seafood ice display, it was all executed tastefully... Read More and to perfection! Being behind the scenes throughout the whole day I was able to see Susan and Jessica hard at work, and they remained calm, cool and collected throughout the whole wedding day, which made my cousin feel relaxed and reassured her that everything was being taken care of. I wish I had known about Z Event Company a few years ago when I got married, I would have loved to experience the same level of service and professionalism that Susan, Jessica and their team provided. All in all, the wedding was beautiful and went off without a hitch! I highly recommend them to anyone, they are an amazing duo!
---
Reviewed on

11/13/2015
Susan and Jessica were on top of everything. Literally anything you can think of, they were prepared for or had already thought through. It gives you such an easy feeling knowing that someone has everything covered, down to the tiniest detail. Our wedding weekend was perfect,... Read More and a large part of that was thanks to Z Event Co.
---
Reviewed on

10/04/2015
Andrea L
Susan and the Z Event Company team were amazing. I told them what I had in mind and they really exceeded my wildest expectations. The wedding was like a dream! They organized everything from top to bottom and made my life so much easier. I actually got to have fun and enjoy my... Read More own wedding! I can't recommend them enough if you want a gorgeous, organized, hassle-free event. Best night of my life!
---
Meet The President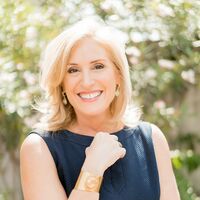 Susan Zackin
President, Susan Zackin has been in the event planning business for over 25 years. She began her career as an interior designer and brings her expert sense of spatial relations and a sense of urgency with her to the event world. Working in New Orleans and South Florida has given her fabulous opportunities to work with many distinguished clients and produce elegant to outrageous events! Susan and her team look forward to working with you on your event!