Home

Z MEDIA
About this Vendor
Voted the #1 Photography Company in Cleveland
Details
Contact Info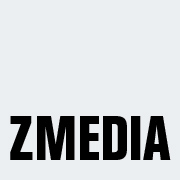 Serving all Northern Ohio, OH
Kendra is worth EVERY SINGLE penny.
Reviewed on

1/23/2015
Brittany N
I could not have been happier with Kendra. She is everything you could imagine in a photographer. She is assertive yet fun. She kept us on our schedule and took all of the pictures i wanted!
---
Perfect Wedding Video
Reviewed on

12/29/2014
Tiffany W
We used Z-Media to capture our wedding day. We could have not been more thrilled! The week of the wedding we got to talk to our videographer in detail about our expectations and what we were looking for. Chris & Julie were always prompt to respond as well during our planning process when any questions came up. We cannot stop watching the trailer....the video is just perfect and really captures our special day! We recommend ZMedia to anyone considering videography for their wedding. It's a must and we're so glad we have this memory to last a life time!
---
Amazing!!
Reviewed on

10/21/2014
Leslie O
What can I say about Julie and Chris, they were absolutely wonderful! My husband and I are not really into to taking pictures, however they made us both feel very comfortable! I have a large family with even larger personalities and they did a great job capturing them in the family group photos! I am the oldest of 4 girls and my mom is going to insist that when the time comes, they use Julie and Chris for their big day! Julie and Chris, thank you for capturing in the most beautiful way the best day our lives!
---
Chris and Julie
Reviewed on

9/08/2014
Elizabeth N
I was recommend Chris and Julie by an acquaintance. After looking at their work on there website I knew I had to have them as our wedding photographers! Our engagement photos turned out better than I could of imagined! We shoot photos with my horse and those photos I will treasure forever. I can not wait to see our wedding photos since we just got married. Working with Chris and Julie was a wonderful experience and I would highly recommend investing in a great photographers like them. Pictures last a lifetime and those are the memories you will look back on one day!
---
Was good, but not the best
Reviewed on

8/01/2014
Danielle C
We got married a year ago and were really excited to use ZMedia. We had Chris and Julie (we paid extra to have the best!) We also added on an HD edited video to our package, so we could really get the most memories out of our special day. Julie and Chris are nothing but friendly, very accommodating and definitely know what they're doing to cater to a bride and groom. Our videographer was also very friendly and we felt very comfortable on the day of and during our engagement shoot. While, the day of was great, we felt some parts of our experience could have been improved. It was difficult to get a hold of people to schedule or discuss parts of our package. The actual quality of our photos was great. We were a little disappointed that there weren't more of our guests and/or family and friends. We had a lot of our immediate families and our bridal party, but I literally had to pull the photographers over to get any photographs of us with other guests. As, this is our first time getting married (and hopefully only), we felt the photographers should've asked or made a point to take some other photos other than us. Our engagement photographs were all of us kissing one another and not many of us posing and looking into the camera, which would've been nice. Again, we aren't necessarily faulting them for this, but in the moment they're the experts. As for our video, we were truly disappointed. We paid the premium package to get the HD, edited video. The actual quality of the video is horrible. It must be a really super low end HD camera they were using. The music throughout the video was boring, not to mention ALL the audio from our ceremony was cut out (including the really nice LIVE quartet we paid for during the ceremony) I was really disappointed that wasn't a part of the video. We didn't hear anything our officiant said, only the vows we said to one another. When you spend months crafting a ceremony and essentially write a script with your officiant, you would like to remember it. This might sound nit picky, but we really put all the trust into them to make a great video that really captured the day. It didn't. We also had to hound the video guys in order to get a copy of the video. They kept extending the deadline and it was a lot of runaround. My advice for brides, make sure you are getting out of the service what you want. Maybe it was our fault for not asking some more questions, but we thought with such a wonderful ZMedia portfolio, we didn't have anything to worry about.
---
Amazing Photographers
Reviewed on

7/15/2014
Katie O
Z Media, specifically Arthur and Kat Chapman, provided us with flawless pictures of our wedding. They gave us incredible ideas on where to take pictures and took every picture that we requested. They were professional, fun, and made our day so wonderful. I would highly recommend them to anyone!
---
Photography
Reviewed on

6/25/2014
Julie M
Very professional and friendly couple.
---
Worst Service and Video Ever
Reviewed on

5/20/2014
We were so excited to get to get Z media for our wedding and once they got our money everything went downhill. Our wedding video was terrible. In the whole 2 hour documentary they only captured our backsides. There was no editting done to the Reception video at all. There are very odd awkvard segments in the video. It took initially 1 year to get our wedding video. The video was so bad that we requested some edits. Z media agreed to make changes. More than 2 years since wedding. They have stopped picking phone calls and excuses to emails - Below are few examples - Zmedia - 1)Sorry for any delays in getting back to you. In the last week and a half, my wife and I have each had an aunt die - so I have missed a lot of work. Anyway, concerning your video. This year has just been absolutely crazy. I have been out of town shooting more than I have been in town. I'm trying my best to keep everyone happy, but it has been hard with me not having as much time in the office. 2)With a ton of last minute bookings the last three months of the year, I have turned the remaining editing over to Josh (the one who shot your wedding with me). I should have let him work on it long ago, instead of trying to finish it myself. He is on vacation until after the 1st, but he should be able to get it done fairly quickly when he gets back I'm sorry for the delay, I was home sick Thursday & Friday and out of town with my son for his birthday until just now. I am finally done with my whirlwind travelling tour of shooting Indian weddings for 5 weeks - so I will be in the office for a while now. I have a huge workload (as you can imagine), but I am making your re-edit part of my schedule. I have made some of the changes to your video, but not all of them. Please understand that we are in the middle of the busiest time of our season, and I have people waiting for their first copy of their videos. Some of my emails - I havent heard back from you for 2 months now. What is the status of the video? When should I expect it? It has been 6 months since I requested the updates and 18 month since the wedding. I haven't heard back from you. Its been 9 months since I requested the changes and almost 2 years since the wedding. Its been 3 months since I heard from you. I have emailed you 3 times but have not heard back. If you cant make our video, you should refund our money. If i dont i hear back from you in a week, i will have to pursue some other course of action.
---
Gorgeous Wedding Photos & Video
Reviewed on

3/18/2014
Bridget C
My fiance and I have gotten our photos and wedding dvd and we couldn't be more thrilled - they are absolutely stunning! We were able to completely relive the day, moment by moment, with our photos and video and it brought the entire event back to life for us - even moments we had forgotten about or didn't realize were happening with everything that was going on. Julie, Chris, and Jared were so easy to work with - they are kind, fun to be around, and very professional. They really put us at ease the entire day. I wouldn't have wanted to work with anyone else for such an important day in our lives.
---
YOU WILL LOVE THEM!
Reviewed on

3/17/2014
Jenn
I saw pics Z Media shot from a friend's wedding and just had to have them! Not only will they do an amazing job for you, but you will absolutely adore them. They will practically become part of your family. 5 stars all the way around…for their work, their professionalism and for simply being incredible people!
---
Couldn't have picked a better photographer
Reviewed on

3/04/2014
Jessica J
I knew I made the right choice in booking Z Media, but Julie and Chris First exceeded all my expectations. They were an absolute pleasure to work with. A very professional, experienced husband and wife team. They made my day run smoothly, and stress free. Julie was both my photographer, and my right hand woman the morning of my wedding. She was so helpful in assisting my maid of honor in getting me ready, giving a rundown of the mornings events, and offering to help in any way necessary. She remained calm, which in return helped my nervousness. They made us feel comfortable during our photoshoot, and we got a lot done in a short amount of time. I am overly happy with Z Media. Julie and Chris left that evening as our friends, not our photographers.
---
Photograpther
Reviewed on

11/06/2013
Michelle B
Z Media was friendly and easy to work with from day one. I used the team of Kendra and Kelsey and they were great. Kendra was able to give me hair and makeup artist recommendations when mine cancelled on me last minute. They also gave great suggestions on picture locations. I cant wait to see how the photos turned out!
---
ZMedia Photography
Reviewed on

10/14/2013
Dana S
Christopher and Julie First were incredible to work with. They captured every moment of the day and the pictures turned out amazing. Both Christopher and Julie were professional and also fun to work with. On the wedding day, Christopher and Julie were practically members of the wedding party. They got along well with everyone and did a wonderful job of getting every moment on film. I highly recommend ZMedia to any bride and groom who are looking for talented, professional photographers.
---
Kendra and Kelsey are the best!
Reviewed on

10/01/2013
Kristina B
These girls were such a blast to work with and made every photo shoot (engagement, shower, and wedding), so much fun. Can't recommend them enough!
---
Beautiful photos and a great experience!
Reviewed on

9/09/2013
Becky D
We had Julie and Chris as our wedding photographers, and they both were extremely nice, professional and produced the best wedding photographs we've ever seen! It's been hard for us to narrow down which photos we DON'T want to enlarge and hang on the wall because they are all so fabulous! Every picture looks like it could go in a magazine! They were so easy to work with through the whole process because they have a great online system set up for their clients to ensure no details get missed. The day of our wedding, they arrived early, had great ideas, and were so easy to work with! If we had to do it all over again, they'd be the first vendor we would make sure to book! We couldn't be happier!
---
Happy bride
Reviewed on

8/31/2013
Abby J
We had Arthur and his wife Kat do our wedding pictures. They were both great to work with. We have not received our pictures yet but I'm sure they'll turn out great!
---
Wonderful!
Reviewed on

8/14/2013
I honestly do not even know where to begin. Julie and Chris First of Z Media went above and beyond the call of duty. They were more than my photographers...they were my friends. When things got really crazy during wedding events, they were one of the only ones who made sure I was alright- everything from making sure I was always hydrated to making me laugh when I got really nervous. One thing I will always remember is when Julie came to be with me when all of my family and friends had to be downstairs to welcome the groom's side before the ceremony. I was starting to get really nervous by myself, but then Julie showed up and made everything better. She even got some great shots of me while I was waiting. Their work is creative, artistic, and classic. I am so lucky they were able to capture our special moment. I would highly recommend them.
---
Amazing photographers
Reviewed on

8/11/2013
LaKesha J
It was such a pleasure working with Chris and Julie, they are great and fun to be around while remaining professional and doing what they do so well! We love our photos and are excited to continue working with Z Media in putting our wedding album together. So worth the money spent for their services!
---
Could not of asked for anything more! Best photographers ever!
Reviewed on

8/08/2013
I was overly satisfied with the service and quality of my pictures from Z Media! They really care about your big day :). No only were they the sweetest people but they also produce the best work! I have gotten so many complements on my pictures! You are crazy if you go else where! Thanks to Z Media for helping to make my day the best it could be!
---
Fantastic!
Reviewed on

8/07/2013
Hilary H
We were lucky enough to have Chris and Julie photograph our wedding. We knew the moment we met with them over coffee that they were a great fit for us. Julie was so calm and comforting as I anxiously waited to walk down the isle. I was so impressed with them and their work! Extremely professional and their work is phenomenal. We just received our beautiful album and it also came with 2 smaller parent albums and will make wonderful gifts! We highly reccommend them!
---
Dan and April from ZMedia
Reviewed on

8/07/2013
Martina S
Dan and April were the BEST photographers!! We were so pleased with their professionalism, wonderful personalities, and especially their quality of work. Of all of our "vendors" for the wedding they were by far our favorite to work with and I would recommend them a million times over. I didn't have to worry about a thing with them. They had the experience and knowledge on what to get done and were were beyond satisfied with our pictures from the engagement and wedding. If you meet with them you will be sold and will know you made the right decision.
---
Stunning Pictures for our Destination Wedding!!!
Reviewed on

8/01/2013
Ruma P
Z Media made my wedding look like a dream come true! Planning a destination can get to be a little stressful but the most important thing to me was having amazing photographers to capture all the special moments in a unique and beautiful way. From the beginning, working with Julie and Chris was very easy and they went above and beyond to make sure they were prepared for our destination wedding in Cancun, Mexico. They are very professional and were helpful throughout the 4 days they were photographing us. Julie even helped my out with other things when no one else was around like fixing my necklace, pinning my outfit and most importantly helping me relax. We could not be any happier with the way all of our pictures turned out. There eye for scouting out different locations, background, angles, and lighting made our pictures looking stunning. Indian weddings have so many things going on and they managed to capture everything including all the little details in a very beautiful way. We were so lucky to have been able to find Z Media and work with them on one of the most memorable weekends of our lives!
---
Fun, Professional & Talented!
Reviewed on

8/01/2013
Elizabeth R
Christ and Julie first from Zmedia did an amazing job at our engagement shoot and our wedding. We knew from the beginning they would be an amazing team to work with as they are sincere, fun-loving, professional and truly passionate about photography. During our wedding day we spent the most time with our photographers, and they whole time they were so focused on us and went above and beyond their job descriptions to make our wedding day unique, flawless and memorable. They captured every moment of that day, looking back at the pictures we're experiencing more of our wedding day than we experienced they day of. The final pictures were delivered in a more than timely fashion and the editing is flawless. We especially like the different "imaging styles" they used. Zmedia is a fantastic photography company and we would used them again in a heartbeat!
---
Perfection
Reviewed on

7/30/2013
Lauren C
Our May 18th, 2013 wedding was made more special because of the way in which Z Media captured the day. When asking our wedding planner who we should enlist for Photography/Videography, the answer was quick and decisive - "Z Media". From our first correspondence with Julie and Chris to this very day, they have been nothing but professional. The planning process with them was very smooth. We were well-informed at every step of the process, and they were polite and prompt with all communications, answering all of my questions and keeping everything organized for us. The planning process was impressive enough, but on the day of our wedding we were ALL blown away. I've never had my expectations exceeded so much by anyone. While at the salon with my girls, my dress and accessories were photographed at my home. To my surprise, there were AMAZING, creative and very surprising photos taken (i.e. my wedding shoes in my dining room chandelier!). Chris and Julie, as well as our videographer (Mike), did such an awesome job of being present but not intrusive the entire day. I heard so many compliments from guests and our wedding party ("they were so pleasant" "they consistently worked hard to capture every moment" , etc.). I can't say enough about how professional and pleasant they were to work with. When we received the photos? Blown away. SO many moments were captured. The quality of the photos (lighting, etc) is amazing. PLUS, we have a TON of proofs. I just am so very pleased with everything. We don't have a single complaint about anything. I have to say - we were a little nervous about the cost - they weren't unreasonable about ANYTHING, however we didn't know how much of our budget should have gone to photography/videography. I can say now that the process has come to a close - we have no doubts, and not one single regret in spending what we did. The services and quality of work from all aspects of Z Media were worth EVERY penny. Chris, Julie and Mike were amazing to work with. I have never been happier with a product. ALSO - I have to add that EVERYONE who has seen our photos has done nothing but RAVE about them. So original and so beautiful. As soon as I opened the file with our photos, I instantly began to cry. It was as if I was experiencing the day all over again. CHRIS AND JULIE - You are AMAZING at what you do. I can't thank you enough for being a part of our wedding experience! THANK YOU!!!!!
---
Videography- Superb Customer Service
Reviewed on

7/29/2013
Tessa S
Z Media stepped in during the 11th hour and were willing to be booked for our wedding the day before our actual event! They sent us one of the best and his personality contributed to the positive energy surrounding the event. We were so blessed to have their involvement and cannot wait to see the final product!
---
Send Message