Home

ZADesignz
About this Vendor
Modern Wedding Photojournalism
Details
Engagement, Trash The Dress
Printed Enlargements, Second Shooter Available
Contact Info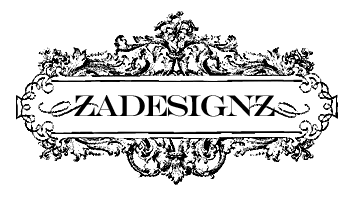 Germantown, MD
DC, MD, VA and worldwide
Reviewed on

6/15/2015
adrienne r
Zareth is a true artist, and I cannot recommend ZADesignz highly enough. When I found her site and blog, I couldn't believe how beautiful and real her photos were, and I was pretty much like well "I'm sure she picks the best photos for her blog/site, but if my pictures turn out half as good as these, then I'm a happy camper" - and when I got them, and saw that my pictures were as phenomenal in quality as the ones she showcases, I couldn't believe I was lucky enough to find her. I found Zareth by doing a google image search with the name of my venue, and looked at the various photography blog photos that popped up. I zoned in on ZADesignz because I love Zareth's modern look and photojournalistic (I think that's the word) style. I didn't want many posed photos, as I wanted to dance with my husband and guests, (and dance I did, extra props to Zareth for stealthily avoiding my flying elbows as I *impressed* my guests with my graceless yet awesome dance moves). She captured such wonderful, joyful, and poignant candid moments. I could not be happier with my wedding photographs.
---
One year later and still so happy with Zareth's Pictures!
Reviewed on

10/07/2014
Vida
Zareth is amazing. She photographed me and my (now husband) for our engagement photos about a year before our wedding, and those turned out beautifully, and she was our awesome wedding photographer. To this day, one year later, I can't help but see my album and smile with happy tears. She has such a beautiful and artistic style to her work, which is what originally attracted us to her. What solidified our decision to hire her is her professionalism, and her dedication to providing a quality service at an incredibly affordable rate. We were on a tight budget and she worked with us to create a package that was perfect for what we needed. If you want timeless photographs, with a beautiful, dream-like quality that can match the amazing fantasy-come-true quality that is your wedding, then hire Zareth, and you will not be sorry!
---
Wonderful!
Reviewed on

8/27/2014
Alison M
Zareth is very relaxed and quiet about what she sees--as a photojournalist, she really only needs to set you loose and record the memories. She is very good with poses, though, too. Zareth is also very prompt with delivery and the finished product is so fantastic that a very long wait would've been okay.
---
Thanks so much Zareth!!
Reviewed on

4/04/2014
Kaleena F
Zareth did an amazing job on our wedding. Pictures turned out absolutely fantastic! All of them! Very professional and creative photographer. We are very happy to have chosen ZADesignz as our wedding photographer and would highly recommend her!
---
Yes, would recommend!
Reviewed on

3/29/2014
Audry T
If you have already visited Zareth's website, you will know that she takes incredible photos. They are rich and colorful, tender and creative, relaxed and at the same time very intense. If you want your wedding or engagement photos to look and feel like the ones that Zareth features on her website, then absolutely, do not hesitate - hire her! Because she will deliver for you, no doubt. My husband and I hired Zareth as our wedding and engagement photographer for our August 2013 wedding. I found her listing on The Knot, visited her website, and decided right away that I wanted to have her take our photos. Zareth was really patient and responsive with me during the booking process, even though I had a million questions. Even after all those emails, she still agreed to meet me in person at a Starbucks on a cold blustery day to show me her work in person and chat about what I was looking for. In person, Zareth is calm and open. She is a great listener, and she LOVES to talk about wedding details! (So if you need to geek out with someone about that stuff, I know she will be more than happy to.) We shot our engagement photos in April on a perfect spring evening around Capitol Hill, and we booked Zareth (without her husband as her assistant) for four hours at our wedding, which took place at 2941 Restaurant in Falls Church. If I had to do it over again, I would have hired her for longer, even though she is perfectly capable of capturing all aspects of a wedding in just four hours (ask her which weddings in her portfolio were only 4-hour sessions and I guarantee you would never guess). For me, though, I think having her for even just one extra hour would have just helped me relax a little more and get more picture combos of me and my husband with our families and guests. Something to think about. Zareth is really serious about her business. I don't know many photographers, so I don't really have a good benchmark for comparison, but I would venture to say that she is one of the most driven and committed, hard-working photographers out there. She has incredibly fast turnover and production time, and it's because, as she told me, she literally cannot wait to go home and look at the pictures that she's taken. She loves it that much! So you will get almost instant gratification with your wedding or engagement photos, because Zareth will post those suckers online as quickly as she possibly can! (Beautifully edited, of course!) And you will get your full set in the mail very quickly as well. I think that for the average person, being photographed is kind of a strange experience. You don't know how to act, how to pose, where to go...my husband and I are definitely in that category. Zareth wants to make sure that she captures real moments between people, so she does not give you a lot of direction. Just be ready for this! Your photos will still come out amazing, though, trust me. Even though our wedding was more than 6 months ago, I still love going back to Zareth's blog to look at her work. She has incredible, undeniable talent, and she is a serious professional. If you are on the fence, ask yourself if you want to work with a sweet, sensitive, professional individual who takes amazing pictures - and if you do, I think the answer is right in front of you!
---
Love our photos!
Reviewed on

1/26/2014
Brittany S
Zareth photographed our wedding, and we are thrilled with the photos. My husband and I can both be awkward in front of a camera, but Zareth encouraged us to act natural and just talk to each other rather than posing. I love the results. We look relaxed and like ourselves in the photos, and all of them together document the feel of the day. She truly captured our happiness in the moment. I cannot help but think that in 20 years when we look back at these photos, they will remind us of how we felt in all of those little moments. She not only photographs you but also the décor, space, and personal touches that you put into the day. One of our requests was to not be away from our guests for a long amount of time taking photos after the ceremony, so Zareth recommended that we do a first look before the wedding. This was a great fit for us because it allowed us to spend the time we wanted taking photos without feeling rushed and then actually be able to enjoy the cocktail hour with our guests. Many of our guests commented on how unobtrusive Zareth was during the wedding. She stayed in the background, not blocking the views of our guests while still capturing all of the parts of our wedding in photos. If you want a photographer to document your event and provide you with beautiful, natural, relaxed photos, then I would highly recommend Zareth.
---
great photographer!
Reviewed on

1/04/2014
Cheryl H
Zareth was our photographer for our wedding in November 2013. Originally, we had used another photographer for engagement pictures, and after a poor experience, we decided to continue our search for a wedding photographer. Zareth met with us at a local Starbucks, and patiently walked us through her portfolios. She also explained her approach to photography, in that she stays behind the scene, captures the little details and gives directions in order to capture the best shot. My fiance and I were not the most comfortable in front of the camera, but Zareth quickly put us at ease. Overall, we were extremely happy with the services provided by ZADesignz. Zareth was easily accessible by email, was on-time to the wedding, and was prompt in sending the pictures--she had the CD in the mail before we were even back from our honeymoon! She was also extremely affordable compared to many photographers in the DC area. We also enjoyed that we were able to choose the photos that were artistically edited--though the "unedited" pictures were just as beautiful. We would highly recommend Zareth as a wedding photographer.
---
Absolutely wonderful!
Reviewed on

10/08/2013
Melanie S
My fiance and I couldn't be more happy with our engagement photos - Zareth did an amazing job! Zareth was prompt in responding to my initial inquiry and never failed to respond in a timely manner as we bounced ideas back and forth about possible locations for our session. She suggested a beautiful location that was exactly what my fiance and I had in mind and did a great job making us feel comfortable/capturing our personalities. I couldn't believe how quickly she was able to edit and ship our photos, and like I said before - she did an amazing job! If you're looking for someone who's easy to work with, prompt, friendly, and professional, you can't go wrong with ZADesignz.
---
Phenomenal photographer & photos!
Reviewed on

9/25/2013
Emily I
Zareth was a pleasure to work with. She was extremely punctual and accommodating to our schedule. We were so lucky that she was available to photograph our party. The photos she took were unbelievable! She really was able to capture the event in a beautiful way. I couldn't recommend this photographer more!! The quality of the photos were amazing!
---
Great experience
Reviewed on

9/25/2013
Lauren H
We had a great experience for our engagement session with Zareth. She was able to capture our personalities and was very easy to work with. She was even a good sport when the location we picked was quite the hike. The pictures turned out great and we received them very quickly! Great communication before and after the shoot. We would recommend her and will look to her for our photo needs again in the future.
---
Thanks Zareth!
Reviewed on

6/23/2013
Iris W
Zareth did a wonderful job with our wedding photography. She was friendly and professional but unobtrusive during the wedding, and responded quickly to all communication beforehand. The photos turned out beautifully, and she captured many of the smaller moments and details of the wedding that were meaningful to us. Definitely recommend her! Thanks again!
---
Wonderful photos
Reviewed on

4/28/2013
Jane A
Zareth was lovely to work with, and I'm so happy with our wedding photos! She's got a great eye and caught many great moments between family members, couples, etc. She's also got a great eye for color---the photos were vibrant and bold, exactly what I was hoping for. She got them to me incredibly quickly, too---everyone was shocked that I didn't have to wait weeks before posting my entire album. One guest also specifically complimented Zareth's conduct during the wedding---unlike some wedding photographers, she didn't "take over" the wedding. She floated around and got great pictures without forcing people to pose or getting in anyone's way. She's super talented, and I highly recommend her!
---
Just what I needed!
Reviewed on

12/17/2012
Amanda D
Zareth is truly an amazing person and photographer. It was so nice to work with her and her husband during my big day.I am super picky and detail oriented, and there was no detail that went un-photographed in my wedding. Not only were the pictures amazing but they were at my house the week we got back from our honeymoon which was perfect because it was just in time to get albums made for Christmas. Not only did she make sure I was happy with her work and received everything on time, she also submitted my wedding to Capitol Romance which is a super awesome blog dedicated to offbeat weddings. I really felt like she went above and beyond to make sure that everything about my wedding was perfect. I definitely recommend!!
---
Fantastic Experience!
Reviewed on

12/14/2012
Deirdre B
We had a fantastic experience working with Zareth for our wedding. I stumbled upon her website by chance and my husband and I decided to set up a meeting with her. She was the first and last photographer we met with. We loved her, her style, and her attitude! Our wedding day was perfect, she and her husband split up, she stayed with me and her husband went the venue ahead of time and took pictures of my venue, the guys getting ready, everything! We have full coverage of the whole day and the pictures are beautiful! They are a fantastic team and she is a very talented lady! We had our pictures back quickly and she was very patient with me as I am in graduate school full time and took nearly 6 months to finally get together what I wanted for our album. It was so hard to choose and she had soooo many pictures of our day! We were so pleased, we recommended her to another couple who got married last month and they also had a fantastic experience. We hope to be able to use her in the future for pictures when we start a family!
---
Wonderful Photos!
Reviewed on

12/04/2012
Tiffany M
Zareth was extremely accommodating and took amazing photos for us. She was very creative and took many shots that didn't looked posed or uncomfortable. The proofs came promptly and Zareth continued to check in on us to make sure we liked our photos. Great experience!
---
Great photographer
Reviewed on

12/04/2012
Roze M
Zareth did a great job with my engagement session in November. She was quick to respond to questions I had prior to the session and had our cd of pictures in the mail the next day. I was impressed with how she retouched the photos that we selected and was happy that she was able to create an artistic touch to our pictures. I am definitely using her for my wedding this April and have confidence that she will do a great job.
---
Wonderful Photographer!
Reviewed on

11/15/2012
Andrea M
I loved every single picture that Zareth and her husband took the day of my wedding. Not only were they beautiful, but I recieved three disks full of all the pictures in the mail the following Tuesday! I gave a brief description of the style and finish that I wanted (vintage/aged) and she did a wonderful job editing the photos. She's a wonderful photographer!
---
Newborn session- Mikayla 2 weeks old
Reviewed on

10/18/2012
Carla N
I am very happy with how the newborn pictures came out. Everyone in the family loves the pictures!! They either have it as the wallpaper for the phone or for the tablet :)! The pics have become a great keepsake . Zareth ( photographer) was very patient and wonderful with baby Mikayla. I recommend her to all mothers :) I will definitely have ZADESIGNZ take future pictures of my baby girl and future children!!
---
Great Experience
Reviewed on

10/01/2012
Tim B
Zareth and her husband did such a great job at our engagement session! They made my fiance and I very relaxed and comfortable, making it easy to capture great photographs! I would definitely recommend ZADesignz Photography to friends and family, not only for the quality of work that was done but for a great price and fast turn around! Great Work!
---
Beautiful Work
Reviewed on

8/08/2012
Shani B
Zareth did an awesome job with my wedding photography. She was professional and captured my dream perfectly. She did a great job capturing details, candid shots, and the ceremony. I would highly recommend her to any bride that wants gorgeous pictures with an artistic touch.
---
Excellent Engagement Photos
Reviewed on

7/10/2012
Tom D
Zareth was great! My fiancee and I decided after all to get some engagement photos in Old Town Alexandria before our wedding and we could not have been happier with the results from Zareth! Great photos, very flexible and incredibly easy to work with. We would recommend her for anyone and any event!
---
great.
Reviewed on

7/10/2012
Gretchen G
ZADesignz did our engagement photos and we couldn't have been more happy with them. It was easy to schedule, a reasonable price and fantastic work. They met us where we wanted, were happy to cater to our quirky photo ideas and put their own artistic style into the session. All our communications with them were quick and we got the cd of photos, prints and photobooks we ordered super fast. My fiance and I highly recommend ZADesigns for your engagement/wedding photos.
---
disappointing
Reviewed on

7/05/2012
Patricia
First, and for most my wedding is scheduled for the fall of 2013! Months after my fiance proposed to me I was eager to search for photographers. So I came across Zareth and instantly fell in love with her photographs. They are stunning and her site was very easy to navigate. I emailed her and told her that we are interested but we were in the process of searching a venue and we will get back to her because we did not pick a date yet either. She replied promptly and said that was fine. So months later we booked our date with the venue. Our plans were to book the caterer then meet with Zareth to check out her portfolio and to get to know her as well. After we booked the caterer I emailed Zareth and explained to her we booked our venue set a date and we were in the middle of sending out our deposit check for the caterers so we will not have deposit ready for her yet till the end of the summer. (this conversation took place in May/2012) She emailed me and said that was fine but then few weeks later we received an email from her stating that her prices were going up because of new equipment she purchased for her business. However, she was being pushy about booking her with the price she quoted me. She explains that her prices will go up after June 15 and if it was possible to meet with her and have the deposit check ready because of the increase of her prices. It is not my problem that she decided to purchase new equipment and I did not like how she approached the situation and I do appreciate honesty but our wedding is far away you would think she would be flexible with us. I was very ticked off by it and I emailed her and told her that there was no way we would have the deposit ready in time for the price increase because we have our mortgage and bills that were due at that moment I was just turned off by it. She never replied back to me! I let a few days go by and nothing! I was so upset because I really wanted to book her but her pushy attitude was a major turn off! I was so disappointed.
---
Exaclty what we were looking for!
Reviewed on

5/07/2012
Lauren P
The entire experience was amazing-- and the photos were incredible- Zareth and Danny are extremely talented and so easy to work with. Not to mention the prices, which are above and beyond reasonable. I highly recommend Zareth! Thanks so much!
---
Engagement Photos
Reviewed on

3/12/2012
Nicole B
Our engagement photopgraphs turned out amazing! Her photography style is amazing. She uploaded almost 50 of the pictures to her website in less than 24 hours after the photo shoot. The following day I received my pictures on CD in the mail. It was nice not having to wait around wondering what they turned out like. We booked Zareth for our wedding in October too, and I cannot wait to see those pictures either because I'm sure they'll be incredible!
---
Send Message