Home

Zoe Life Photography
About this Vendor
Timeless Lifestyle Wedding Photography
Zoe Life Photography is a lifestyle and wedding photographer in St. Louis, MO and Nashville, TN. We capture all of life's precious moments – Engagements, Wedding, Family Photography, Maternity Sessions, and more! I'm a storyteller, and I love telling stories in all mediums – photography being my favorite. And I love doing anything creative, which is why I love shooting and editing photographs!
Details
Artistic, Classic, Documentary, Dramatic, Lifestyle, Modern, Vintage
Bridal Portraits, Day After Session, Engagement, Trash The Dress
Getting Engaged, After Party, Rehearsals + Parties, Wedding
Destination Wedding Packages, Destination Weddings, Online Proofing, Digital Files, Printed Enlargements, Printed Proofs, Wedding Albums, Photo, Same-Day Edits, Second Shooter Available, Social Media Sharing, Photo + Video
Contact Info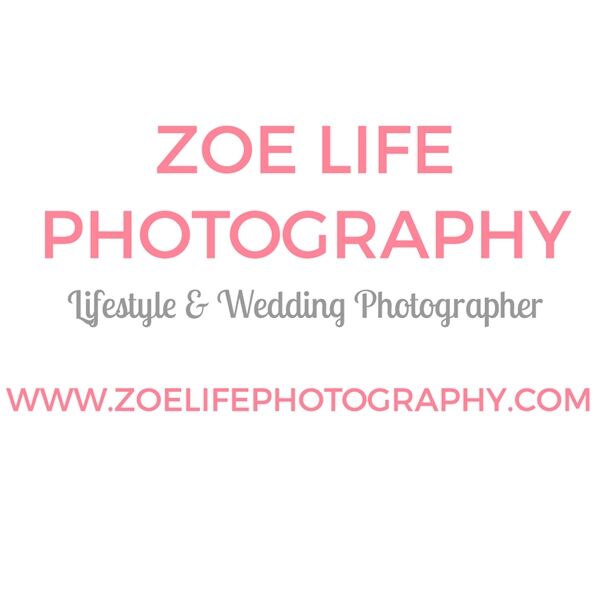 Reviewed on

10/13/2016
Tara A
LOVE!!! With engagement pictures and wedding pictures, Zoe really listens to what you like and what your vision is. She does a stunning job making every shot beautiful. Having a lower budget, photography was something we wanted, but didn't want to pay as much as some... Read More photographers charge. I truly recommend every dollar is so worth it with Zoe Life Photography! I will definitely do future photo shoots with her when I have a family. You will not be let down with anything she does! We had a rustic, country, more laid back wedding, but Zoe created gorgeous shots capturing truly all the special moments. Truly an amazing photographer.
---
Reviewed on

4/14/2016
Lindsey A
Our engagement photos turned out amazing. Zoe was so easy to work with, came with great ideas and really brought you the best in us. If she only were available for our wedding day too! Congrats to the lucky person who snagged her on that day, because your photos are going to... Read More turn out amazing!! :)
---
Reviewed on

12/17/2016
I am so happy that I found Zoe to take our engagement photos. She is truly talented and I can not wait to see how our wedding photos turnout this April. I highly recommend her!
---
Reviewed on

12/14/2016
Leah N
Zoe your pictures turned out beyond our expectations. they are amazing. I cried, I laughed and relived every moment all over again. You were perfect. Thank you for everything!
---
Reviewed on

12/07/2016
Adrienne M
I had two different professional photographers at the same time at both my rehearsal dinner and wedding because I didn't want to be disappointed with the results. I mean, you only get married once so I didn't want the regret of my pictures falling flat like I had heard from... Read More other brides who had hired budget photographers. Even though Zoe is reasonably-priced, her pictures do not look like budget photography!!! I am SOOOO glad I chose Zoe Life to be one of my photographers because without her, my photos would have been terrible! The other photographer took pictures from way back -- no resolution, everyone's faces were so small, the pictures were dark, and those delectable little extra detail pictures -- like the sun setting through the trees, the guests other than the bridal party, the food other than the wedding cake -- would have been missed. Zoe's competition (the other photographer) made a scene, saying he didn't know another photographer would be there and even mentioned possibly quitting the job, but Zoe was totally cool with the competition! (I honestly didn't mean for there to be a competition -- I was my own wedding coordinator, was just trying to cover my bases, and didn't know an artist could be so territorial -- of course, Zoe wasn't; she's totally cool!) With two different photographers taking pictures next to each other, I was able to easily see Zoe's amazing attention to detail and gifted creativity! Zoe had the pictures to me within 4 weeks and always wrote me and called me back (Zoe's competition let repeated emails go unanswered and took over 6 months to get me my pictures)!!!!! What would I have done without Zoe!!?? She was also really flexible -- I got married on a weekend in June (right when everyone else is getting married) in a remote location, and she accommodated me!
---
Reviewed on

12/01/2016
Ashley B
Zoe did such an amazing job capturing us and the beautiful fall setting for our engagement photos. Our pictures turned out perfectly and I can't brag on her enough. Her prices were very reasonable for the quality of work she does. Plus, she was so easy to work with during the... Read More shoot and was very quick with e-mail responses whenever we had any questions. I highly recommend her and can't wait for her to shoot our wedding!
---
Reviewed on

11/30/2016
Mary Margaret R
Zoe is wonderful to work with and very easy going! She photographed my brothers wedding in August of 2015 and my wedding in August 2016 and both weddings turned out beautifully.
---
Reviewed on

10/06/2016
Irene B
Zoe is an excellent photographer and an even better person. She was very efficient in our engagement and first-look sessions but was patient when she needed to be. She has a great instinct for what photographs well and captured those moments for us. To make it even better, her... Read More price is extremely reasonable and is able to tailor to what we wanted. We were very lucky to have gotten her as our photographer for our wedding! :)
---
Reviewed on

6/04/2016
Chris and Shelby M
Zoe with Zoe Life Photography was simply amazing. We booked her about 4 mo before our wedding. She met with us early on and we discussed the theme and desired look of our wedding and the kind of pictures that we wanted. She worked seamlessly with our wedding coordinator. We... Read More provided her a shot list and a time table for the day of the wedding. She worked out every last detail for our shots and locations. Her photography was stunning!!! I am so happy I used her for my wedding and would recommend her to anyone looking for a very reasonably priced but extremely professional photographer. Chris and Shelby
---
Reviewed on

6/04/2016
Michelle M
Zoe was an awesome photographer. I absolutely loved, loved my wedding photos. She was so nice and the communication was awesome. She responded to all my emails within a few hours, answered all my questions. She found out exactly what my favorite photography styles were, edited... Read More my photos with my style in mind and the results were amazing. She was so accommodating too. I definitely recommend her!!!!!!!!!!!!!!!!!!!!!!!!! And I will be using in the future for my anniversary photos. You just have no idea how awesome and beautiful my photos were. I loved the flattering way she photographed me and minimized my imperfections that I told her I was so subconscious about. Thank you, thank you Zoe!
---
Reviewed on

6/04/2016
Mary G
I'm so happy that I chose Zoe to photograph my wedding. Although I didn't sign up to have a second shooter, she brought one with her anyway free of charge. That was so nice of her. She posted the sneak peek photos the day after my wedding and I was just amazed at her photos. She... Read More is an amazing natural light photographer, and my outdoor bridal portraits were beyond amazing. And at my reception, she captured all these little details and expressions. In my husband's face, and in my face. I am going to cherish these photos forever. And I absolutely fell in love with the video slideshow she created for me. I didn't have the money to hire a videographer, but the photos put to music.. oh my gosh, you don't know how much I cried just reliving my day again. She was sooooo awesome!
---
Reviewed on

6/04/2016
Linda and George B
One of our friends recommended we give DP with Zoe Life Photography consideration for photographing our wedding. We are so very glad we did. We received our wedding photo book last week. The photos are spectacular. All of our other friends who have seen it have told us they... Read More wished their wedding photos were that good. Every aspect of working with DP was better than we could have hoped for. She really brought a level headedness and sensible approach to photographing our rehearsal, wedding, and reception. Some of the pictures are so artistic I truly feel beautiful looking at them. DP is a great photographer, reasonably priced, professional, and worked with my groom and I every step of the way. She was very responsive and delivered our edited photos sooner than expected after our wedding. Give her a chance and you won't be disappointed.
---
Reviewed on

6/04/2016
Josh and Jessica L
I could not be happier with Zoe Life Photography for taking part in our special wedding day. DP's photos were amazing. She is so easy to work with and provided such a great value. She custom edited every photo and they all look amazing. They were delivered within a couple weeks... Read More of our wedding and we even purchased a photo album. One of the things that I really appreciated was that she was able to capture so many of the "small moments" that often go un-noticed, but that make up the greatest memories. She is excellent and to anyone looking for a first class wedding or engagement photographer, I highly recommend her.
---
Reviewed on

6/04/2016
Anna S
Wow!!! DP with Zoe Life Photography did such a great job with our wedding photos. We met with her before the wedding and gave her a list of the different photos we wanted. She was a pleasure to work with, very professional, talented, and gave us exactly what we asked for. At the... Read More wedding, she captured so many little moments, friends and family, and of course she took the most exquisite photos of the ceremony. On the happiest day of my life, DP captured it in the most beautiful way. I have recommended her to all of my girlfriends who may soon be looking for their own wedding photographer.
---
WOW!!!!
Reviewed on

11/23/2015
WOW!!! WOW!!! Tears rundown my face every time I watch the Video Slideshow that was provided to us by Zoe Life Photography. Even the music perfectly reflects our love story. I was so impressed with the High Res images, the gift wrapped canvas prints, and the beautiful slide show... Read More that Zoe put together for my new husband Tom and I. I even had a get together with my girlfriends just to watch the Video Slideshow and look through the picture album with them. I put the large framed canvas print right inside the front door and the photo album is on my coffee table. I am just so happy I stumbled across Zoe Life Photography. Everything was just like I wanted from pictures in front of the pond at Tower Grove Park to capturing the expression on my dad's face as he walked me down the isle. Zoe is truly wonderful!!! Thank You Zoe!
---
Beautiful Photos to Last a Lifetime
Reviewed on

11/22/2015
My name is Richard. I let my bride handle almost all the wedding arrangements. However, being an amateur photographer I was somewhat picky about who we chose to shoot the wedding. After meeting with several potential photographers, together we both decided on Zoe Life... Read More Photography. Zoe showed us several of her portfolios from past weddings. I was convinced she would come through splendidly and let me tell you, she did not disappoint! Everything went off perfectly. She not only captured all the standard shots, but she really made the day fun. I even gave my parents a picture of them together. They have never looked so good. My favorite shot is a black and white image of me kissing my bride on her forehead. The sun shining through lighting up her hair. She is beautiful. Zoe did a fantastic job and is outstanding to work with!
---
So Flexible and Amazing Value!
Reviewed on

11/22/2015
We started planning our wedding almost two years before the date. We had everything planned and scheduled. About 6 weeks before the big day we got a call that our original photographer was having health issues and was not going to be available. I started frantically looking for... Read More a replacement photographer who would be available, work with our budget, and provide the quality and style of photographs we were looking for. I had a friend who recommended Zoe Life Photography. I am so VERY HAPPY with the way everything turned out!!! Zoe did just an amazing job. She was professional and gave us a tremendous value for what we paid. We spent less than $2k and the pictures are simply wonderful!!! She captured the wedding like a story. Every detail was there from getting ready, the children playing, the gown, the first kiss, and the tears in my eyes as we drove away. I would hire Zoe from Zoe Life Photography again without any hesitation. If you want a great wedding photographer, look no further than Zoe Life Photography!!! John and Pattie
---
Arrington Vineyards Wedding
Reviewed on

11/22/2015
Wow. Zoe Life Photography was the vendor decision I'm most proud of out of all the decisions I made for my wedding. The reason? The value we got for the amount we paid was incredible. While some wedding photographers can run you $2k+, Zoe's prices are extremely reasonable and... Read More the result is gorgeous wedding photos. I feel wonderful about the experience of working with Zoe from start to finish. She listened to me, made me feel assured, and was so kind. There are a lot of stressful things that go into planning a wedding, and thankfully with Zoe Life, photography was not one of them. I would recommend working with Zoe Life to anyone getting married in Nashville who doesn't have the budget to spend a ridiculous amount on photography. I have nothing but good things to say, and our wedding photos are amazing!
---
Meet The Owner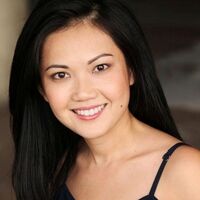 Zoe Nguyen
Hi! I'm Zoe, a lifestyle wedding photographer, and I can't wait to tell your story. I'm a visual storyteller, offering a photojournalistic fashion approach that's classic, yet contemporary. I strive to use natural light whenever possible because I like it's warmth and soft overtones. I strive to capture all the emotion and love on your wedding day. From a fond gaze to a sweet hug, I just love snapping every little detail, focusing on capturing the emotion of your wedding day along with the heartfelt moments to last a lifetime.