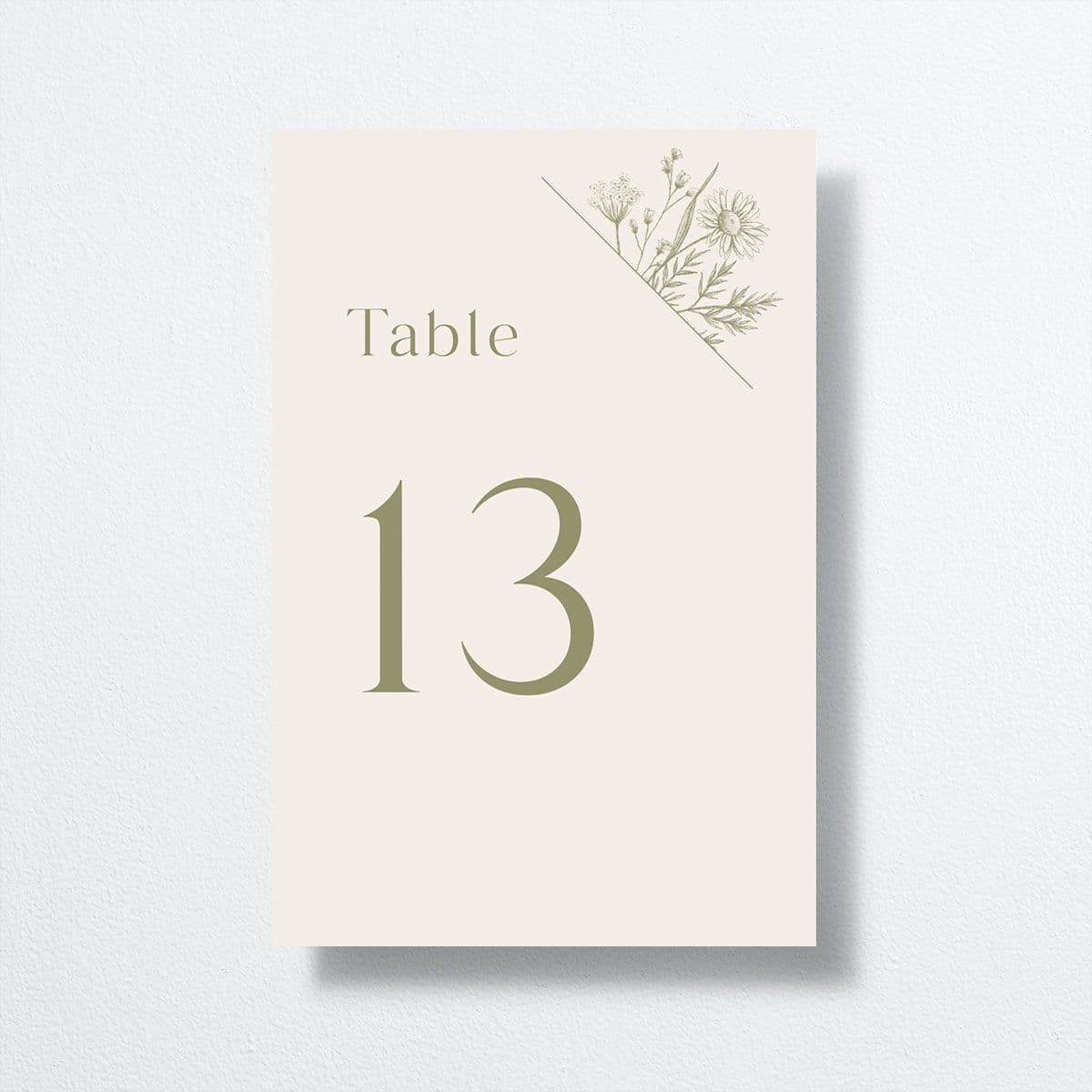 Vintage Table Numbers by Vera Wang
5 items - ($2.49/each)
10 items - ($2.49/each)
15 items - ($2.49/each)
20 items - ($2.49/each)
25 items - ($2.49/each)
30 items - ($2.49/each)
35 items - ($2.49/each)
40 items - ($2.49/each)
45 items - ($2.49/each)
50 items - ($2.49/each)
55 items - ($2.49/each)
60 items - ($2.49/each)
65 items - ($2.49/each)
70 items - ($2.49/each)
75 items - ($2.49/each)
80 items - ($2.49/each)
85 items - ($2.49/each)
90 items - ($2.49/each)
95 items - ($2.49/each)
100 items - ($2.49/each)
Quantity
$249.00
*Saves to your cart for easy access
Part of the exclusive Vera Wang x The Knot Collection, featuring Vera Wang's iconic aesthetic in a range of styles available only on The Knot.

A peeking flare of wildflower wisps on your table numbers adds to the natural charm of your centerpieces. It reflects the warm embrace with which you beckon your guests to come, dine, and share in the joy of your momentous day.

Your table number cards will be printed with sequential numbers, starting with 1 and ending with the quantity chosen in the drop down above.