Registry
Add everything you want to your wishlist, from top brands to cash funds.
The most-trusted, easy-to-use wedding registry
No one else comes close. With over 25 million couples, you know you're in the right place.
It's all here
The only registry designed to work with your wedding website.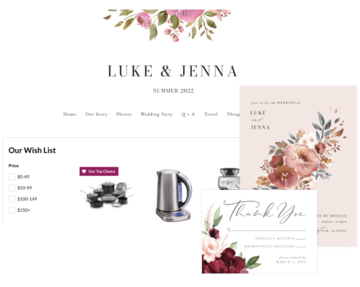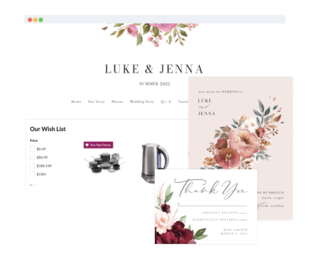 Created just for you
Get personalized picks that are uniquely you, at any price point.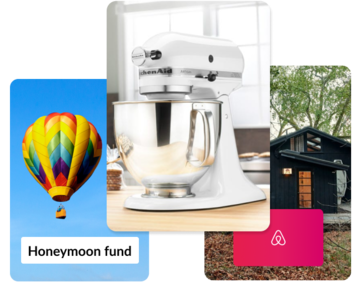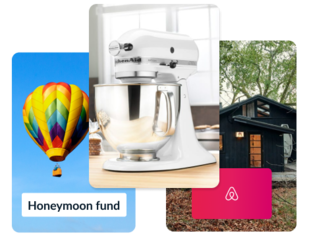 Tips along the way
Not quite sure how many gifts to add or when? We've got you.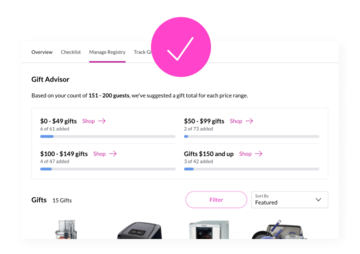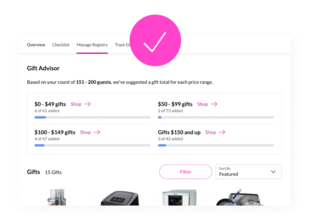 You really can have it all
Our registry is the only one that syncs gifts from top retailers right to your free wedding website. Pick gifts from our store or use our browser button to add gifts from any store. You can even set up cash funds for (literally) anything.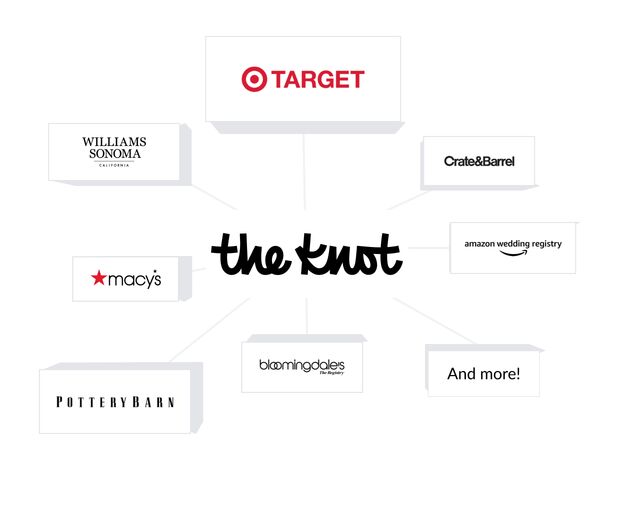 Easy for your guests
Just one link for your family and friends to shop (and see the story behind your top choices). Plus, free shipping & returns, and the most helpful customer service.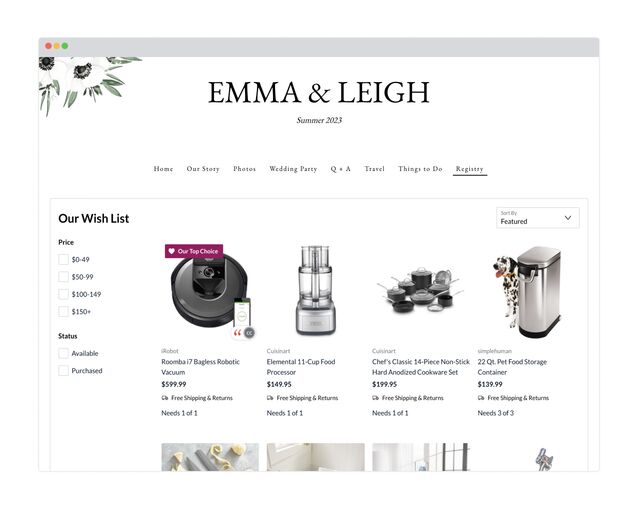 An expertly curated store
Shop our very own store that has thousands of gifts (from top brands like KitchenAid and Dyson) plus exclusive items, you can't get anywhere else.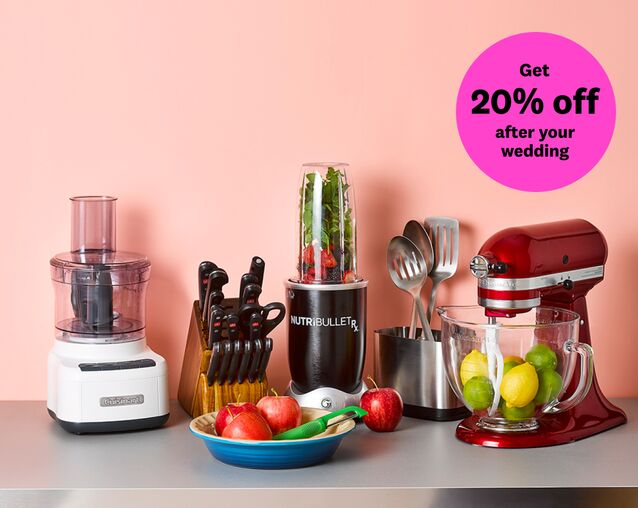 Cash funds for anything
Prefer cash to a pressure cooker? It's easy to add a honeymoon fund, fun date ideas, or whatever you'd like. Make it 100% you with custom fund names, amounts, and notes.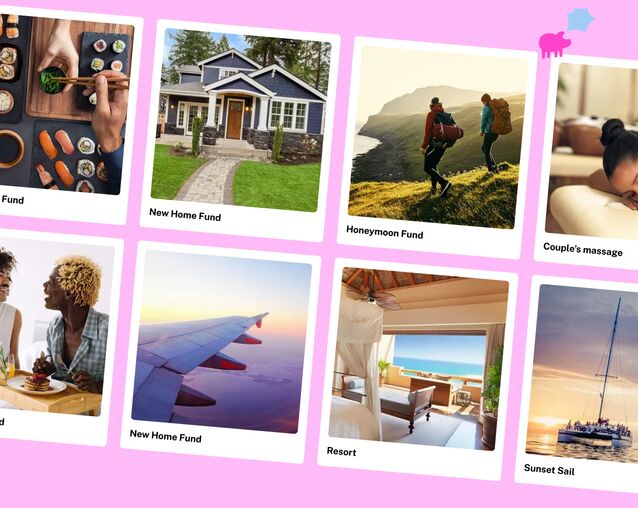 Our registry plays well with others
You don't have to choose! Gifts you add to any of these registries will magically show up on your website. The Knot Registry is theonly onethat automatically syncs with the most retailers.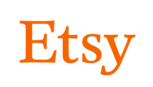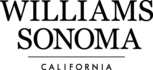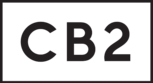 See why couples love registering with us
"The Knot was a true game changer for us. Their online registry saved us so much money and made it so convenient for our guests to contribute."
Cool whip master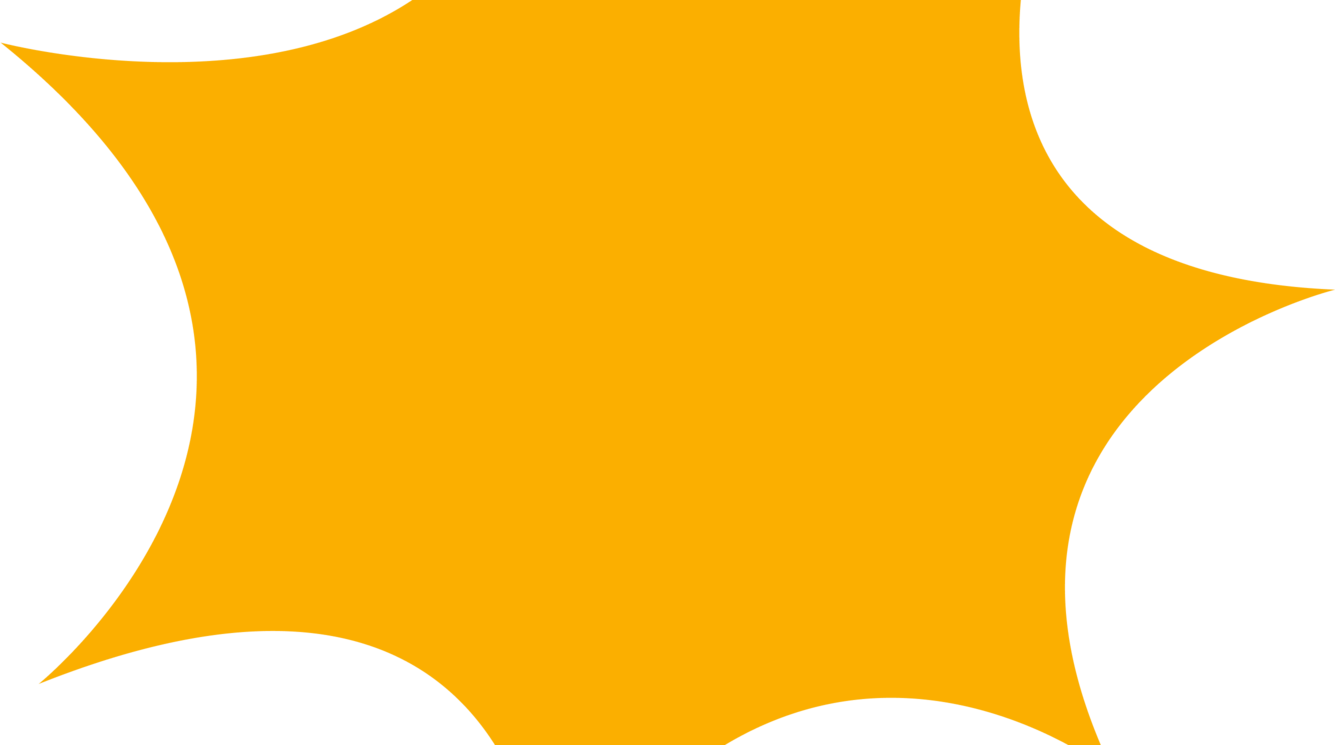 Frequently asked questions
We make it super simple for you to see, manage and share all of your wedding registries in a single place. Not to mention, in addition to
The Knot Registry Store
, we've exclusively teamed up with retailers like Amazon, Crate & Barrel and Target. This means we can work behind the scenes to sync up with these partners so your wedding registry is always up to date—and your cash funds and experiences appear alongside your retailer gifts.
Your everything registry
Keep tabs on incoming gifts and make quick updates anytime, anywhere.
Get The Knot app