Directions
The Admiral's House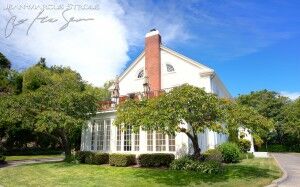 2500 West Marina Place, Seattle, WA 98199, United States

The Admiral's House is located at

2500 West Marina Place
Seattle, WA 98199

(NOTE: The iphone seems to get people to the right place, but any other GPS seems to give people trouble.)


Driving Directions:
From downtown, Take Elliot Avenue West and exit on to the Magnolia Bridge.
You will want to take the very first off ramp on your right toward the Marina.
Once you take the off ramp do not make any turns, just stay straight (looks like a dead end, but it isn't!)

You will come to the open gate between a beige warehouse and a bridge trestle. Just head on up the driveway through the gate!
Parking directions:
Valet parking will be provided for the evening. After continuing though the gate, valet will meet you at the top of the driveway!
Accommodations
Courtyard Seattle Bellevue/Downtown
11010 Northeast 8th Street, Bellevue, WA 98004, United States
(425) 454-5888
We do not have a hotel block for the wedding, but this is one of the reasonably priced hotels in downtown Bellevue.
Seattle Marriott Bellevue
200 110th Avenue Northeast, Bellevue, Washington 98004, USA
425-214-7600
This is a new hotel which is opening in June. Rates also look reasonable and is located close to the downtown area of Bellevue.