Guest Accommodations
Louisville, KY, USA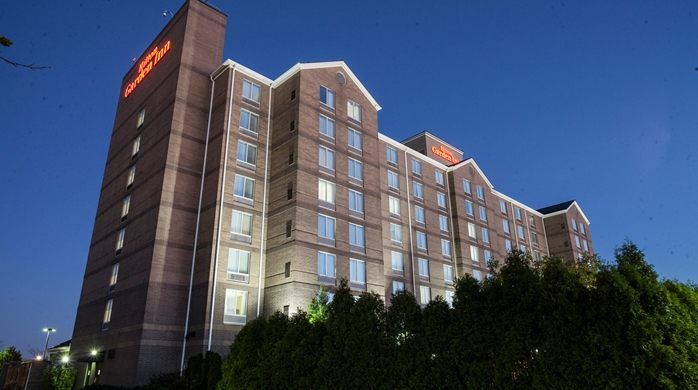 2735 Crittenden Dr, Louisville, KY 40209
(502) 637-2424

We have blocked rooms for Friday/Saturday under "Eric Thornton & Abbey Gooch Wedding." All reservations must be made by phone on or before April 30th to receive group discount rate.
If you have any problems booking the blocked rooms please ask to speak to Rachel Perry (502)637-2424. The hotel also provides a complimentary shuttle to and from the airport and wedding venue. You may need to call and schedule deliveries and departures.
Travel and Transportation
Louisville International Airport
600 Terminal Dr, Louisville, KY 40209, USA

The best airport to use will be Louisville International, the hotel will provide a complimentary shuttle within a 10 mile radius of the hotel. This includes the airport and the venue of the wedding.