Our Story
Her Side
It was a the first day of Design and Manufacturing Lab. The class-lab combo every young Mechanical Engineering student is 'warned' about at Auburn. After finally arriving to the dungeon (this lab was located in the machine shop that was in the basement of the Mechanical Engineering building) sopping wet – straight from practice, I along with the other students were introduced by the Professor to the Teaching Assistants. Alexander at the time was one of the Undergraduate TA's. The only thing I remember about that first day was thinking "Oh wow, he's cute!".
Fast forward to the middle of the semester, Alexander had been eager to answer any and all questions I had on my project. Completely oblivious to the fact that he had a tiny crush on me, I welcomed all advice from this wise, experienced Junior who was about to start Senior Design. After turning in the project and receiving feedback from the Professor, Alexander mentioned that Dr. Payton was looking for more Undergraduate TA's. He then casually suggested that I should think of 'applying' for a spot (knowing full well that I would easily be accepted and that would mean working together and getting to know each other more). Again, without a clue about his motive behind the suggestion I figured I would give it a go! It would be good experience to have on my resume right?
Fast forward again to the beginning of the Fall Semester. Working together in the Lab led to talking and hanging outside of the lab, which lead to studying together for the various classes we were enrolled in. Finally, at around midnight on August 31st/September 1st 2013, Alexander turned to me and said: "Ok, what are we doing here." The chemistry was undeniable and that was the night we shared our first kiss. We've been inseparable ever since!
His Side
I met Cinzia while I was a TA for a mechanical engineering lab. At the beginning of the semester the TAs would make safety badges for each student to wear during the semester. When I came across Cinzia's name and picture for the badge, it stood out. The other TA's and I placed bets on if she was foreign because her name was so different.
I spotted her when she came to lab the first time. She looked scared like all of the other students because Dr Peyton can be an intense person. She also had wet hair which was a first for a mechanical engineering student. I made a point to talk to her each week in addition to my regular responsibilities. I learned that she was a diver and we became close over the summer. She enjoyed the class and expressed interest in working the following semester as a TA. I was excited about her applying since it meant we could spend time together the following semester.
When she started working in the lab with me, we talked about favorite movies and things to do outside of school. I taught her about different machines and we started spending more and more time together. After many late nights downtown I had to ask her directly, why aren't we dating, and the rest is history.
The Wedding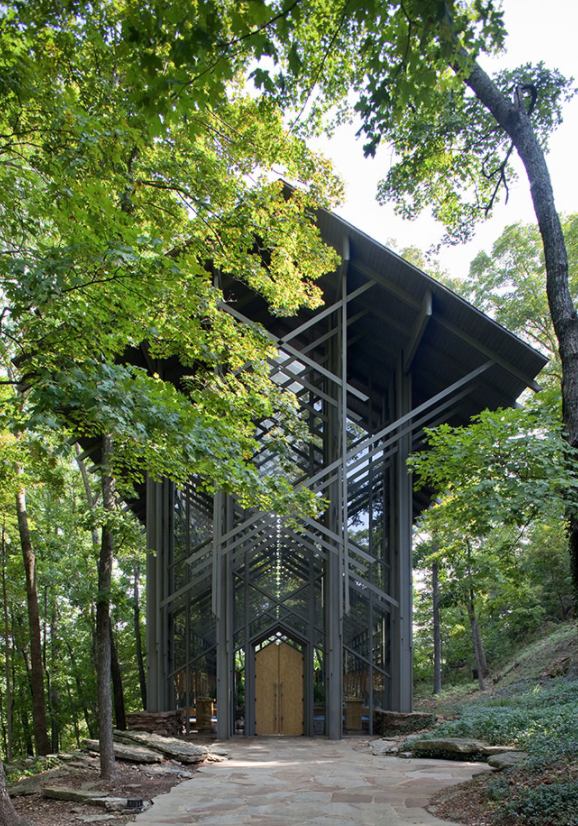 Sunday, September 9, 2018
Ceremony
Thorncrown Chapel
Private Ceremony
We are choosing to have a private ceremony with just our parents, siblings, and a few of our closest friends in Arkansas in September.
While we are so excited to celebrate the beginning of our future together with our family and friends in November, we felt a private ceremony in a unique location is how we could best honor God as we join hands in this sacred union.
Let's Celebrate
The Owls Nest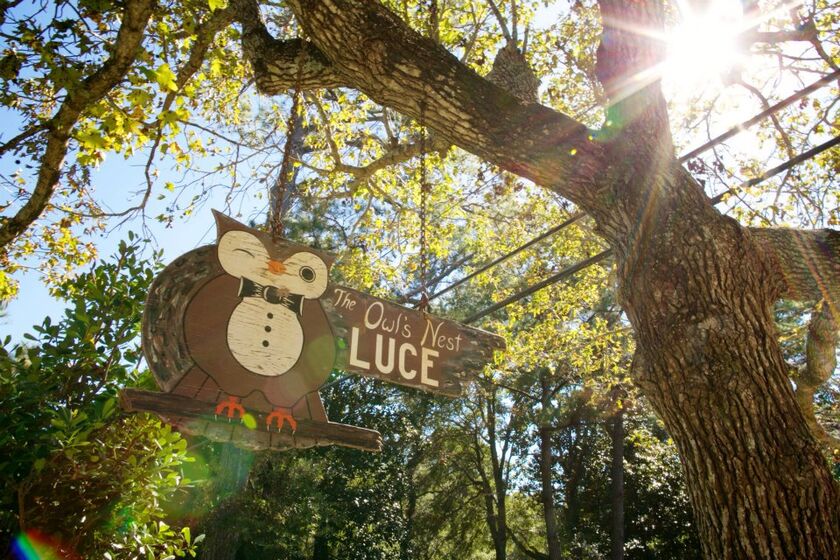 Saturday, November 3, 2018
4:30 PM
17428 Scenic Highway 98 Fairhope, AL 36532
The house that we now call the Owl's Nest was built around 1918 and purchased by the Luce family in the 1920's. Sarah Howard Luce bought the house for her three grandsons Dwain, Rancey, and Douglas.
It was thought that children who were able to enjoy fresh air and sunshine could avoid the debilitating childhood illnesses of that era. Sarah and her husband Gregory Marston were known for their elaborate dance parties, often held on the lighted wharf (and during Prohibition).
The house name was born from the expression "You can not soar with the eagles in the morning if you hoot with the owls at night." Thus the Owl's Nest was born......And the parties continue.
Wedding Party
Marston Raue - Maid of Honor
Alexander's Sister and best friend for life
Victoria Lai - Bridesmaid
Best friend since Kindergarten
Shanna Schuelein - Bridesmaid
Best friend and partner in crime at Auburn University
Blake Corcoran - Best Man
Co-worker turned best friend
Chris Morey - Groomsman
High School friend and College Roommate
Michael Ripley - Groomsman
Co-worker turned best friend