Accommodations
We can't wait to celebrate our special day with you! Come join us in Cape May on June 15, 2019.
Because Cape May is a shore town, we ask that you please book your accommodations now! We know it's early, but the rooms will fill up well in advance of the wedding. All accommodations require a two-night stay during the summer season. There are many B&B's available, and we have room blocks at the hotels below, which are right across the street from our wedding!
The Heritage Inn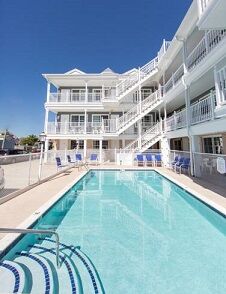 721 County Hwy 604, Cape May, NJ 08204, USA
(609) 884-7300
Please call to reserve a room and mention the Long-Meyer Wedding. Room rates are cheaper when you call rather than book online.
Note: Feel free to reserve any room at the hotel, it does not have to be one of the rooms we have reserved in the block.
Inn of Cape May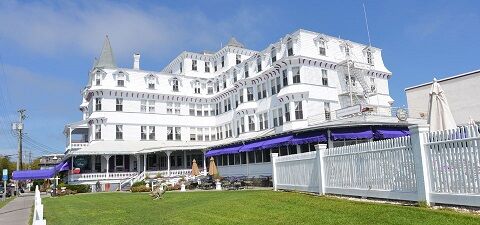 7 Ocean St, Cape May, NJ 08204, USA
(609) 884-5555
**The Inn of Cape May is now full, but there are a few rooms left at the Heritage Inn! See above.**
Please call to reserve a room and mention you are booking a room for the Long-Meyer Wedding under Block #154436.

Travel
Driving From Philly
You know the drill. Will you opt for Ben Franklin or Walt Whitman? Wave to Sea Isle as you drive by Exit 17 on the Parkway!
Driving from Virginia
You can battle the traffic and take I-95, or you can go the scenic route and take the Cape May-Lewes Ferry! We highly recommend reserving your car space ahead of time at https://www.cmlf.com/.
Flying In
Philadelphia International Airport (PHL) is the largest airport to fly into and about 1.5hrs drive from Cape May. Atlantic City International Airport (ACY) is smaller and typically more expensive to fly into, but it's about 45min drive from Cape May. Or, if you really want to roll in style, Alyssa's brother Michael is a certified pilot and can fly you directly in to the Cape May Regional Airport!
Things to Do
If you're more of a beach goer...
Cape May Beach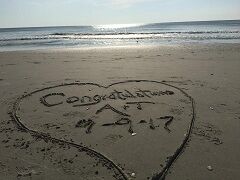 Beach Ave, Cape May, NJ 08204, USA

There's a reason we're getting married here, and it's because the beach is awesome! Don't forget to bring $6pp to purchase a beach tag.
Sunset Beach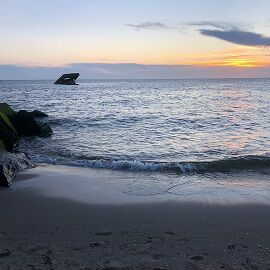 502 Sunset Blvd, Cape May Point, NJ 08212

If you get down early on Friday night or stay late on Sunday, be sure to check out the flag ceremony and sunset over the USS Atlantus concrete ship at Sunset Beach at 7pm. This can get very crowded so get there early to find a parking spot.
Cape May Whale Watcher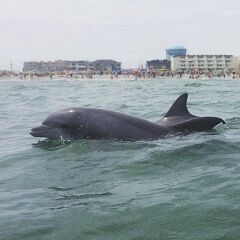 1218 Wilson Dr, Cape May, NJ 08204, USA

You can go whale and dolphin watching on a boat at Cape May Whale Watcher! Or, as an adventurous alternative, you can rent ocean kayaks and search for dolphins while kayaking. This happens often in Sea Isle and Cape May!
If you're more of a Tourist...
Washington Street Mall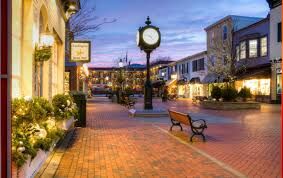 401 Washington St, Cape May, NJ 08204, USA

A must do while you're here! The Washington Street Mall has tons of cute shops and restaurants. Some of our favorites include the Cape May Fish Market (get the Fish Market Bruschetta appetizer), tastings at Cape May Olive Oil Co., and sweets at Cape May Sweet House. At one end, you can opt to book a Cape May Carriage tour through Cape May's Historic District. At the opposite end, be sure to check out Congress Hall!
Cape May Lighthouse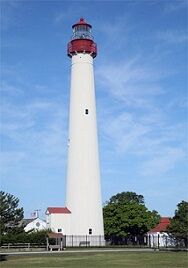 215 Light House Ave, Cape May Point, NJ 08212, USA

Work those calves and climb 199 steps to get to the top of the Cape May Lighthouse, built in 1859, for a great panoramic view! Admission is $8pp for adults. There is also a beach and bird-watching area at Cape May Point State Park surrounding the lighthouse.
Jersey Shore Alpacas

521 South Route 47, Cape May, NJ 08204, USA

Because who doesn't love alpacas? The owners give great tours of the farm and tell you the names of all of the alpacas as you feed them. If you really love animals, you can also check out the Cape May Zoo to see lions, giraffes, (Teddy) bears, and more.
If you're more of a partier...
Cape May Winery

711 Town Bank Rd, Cape May, NJ 08204, USA

Alyssa and her dad did the 15-mile leg of the Cool Cape May bike race that started and ended at Cape May Winery!
Willow Creek Farm & Winery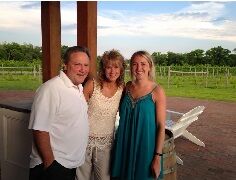 168 Stevens St, West Cape May, NJ 08204, USA

In our opinion, Willow Creek is the most beautiful winery in Cape May!
Hawk Haven Vineyard & Winery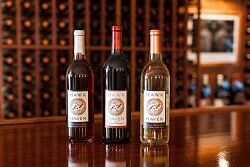 600 S Railroad Ave, Rio Grande, NJ 08242, USA

In our opinion, Hawk Haven has the best wine of the wineries we have been to in Cape May!
Cape May Brewing Co. Tasting Room & Brewtique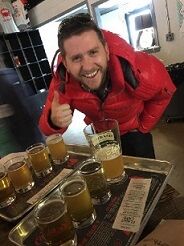 1288 Hornet Rd, Rio Grande, NJ 08242, USA

Take a brewery tour and get a flight of beer at Cape May Brewing Co! Their specialty is IPAs.
We hope you enjoy your weekend at the shore!