Our Story
How They Met
Tevia and Amanda met while Amanda was attending school at BYU- Hawaii. Tevia was home in between semesters and they met at a mutual friend's mission farewell. Amanda describes the day they met being the most important day of her life. She knew that day that she had met her eternal companion. The rest is history as they spent a few months together in Hawaii before Tevia moved back to Utah. Their long distance relationship lasted four months when Amanda decided to join him and moved to Orem. They both attend Utah Valley University majoring in Psychology (Tevia) and Business (Amanda). Recently they have began the started their first small, start up business called "Sunshine Furniture". Being something they just sort of happened upon they enjoy the time spent working side by side each other building pieces of art. (Okay, really Amanda just brings him water, screws, and his pencils and bothers him with her off-key country music singing while he works).
Tevia and Amanda are more than thrilled to begin their eternal love story and would love nothing more than to share it with the people that mean the most. they will be sealed in the Mt Timpanogos temple on September 5th, 2015.

The Proposal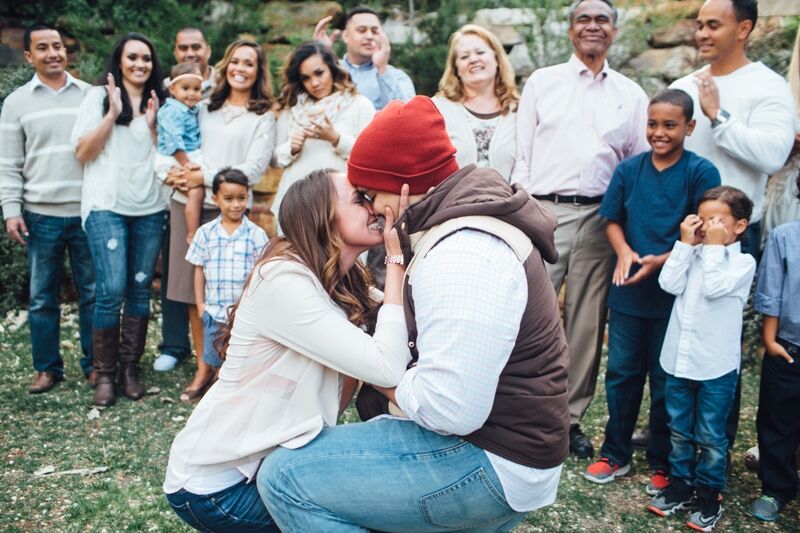 Tevia's family was getting together for Tevia's sister, Leni's graduation. They had planned to take family pictures during the time that all the siblings would be together. Tevia had told Amanda previously that he would never do in front of his family, so, unlike very other moment before then Amanda's mind WASNT thinking engagement. However, Tevia stepped out of the line of his family and in front of the people who mean the most to him, shocked Amanda and made her the happiest, most grateful girl in the world.
The Wedding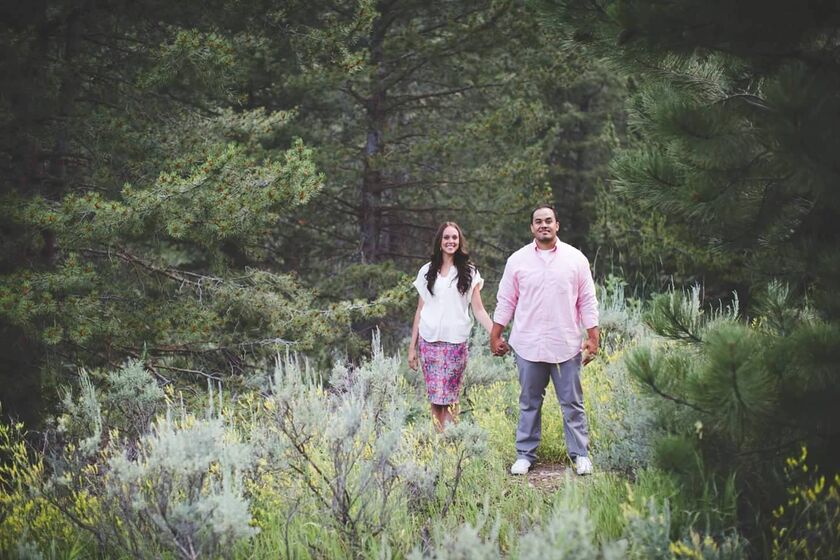 Saturday, September 5, 2015
6:30 PM
Ceremony
Mount Timpanogos Utah Temple
742 North 900 East, American Fork, UT 84003, United States
Reception
Canova Residence
3596 E Monza Dr, Salt Lake City, UT, United States
We are registered at Bed Bath & Beyond and Target