Our Story
How Our Story Began...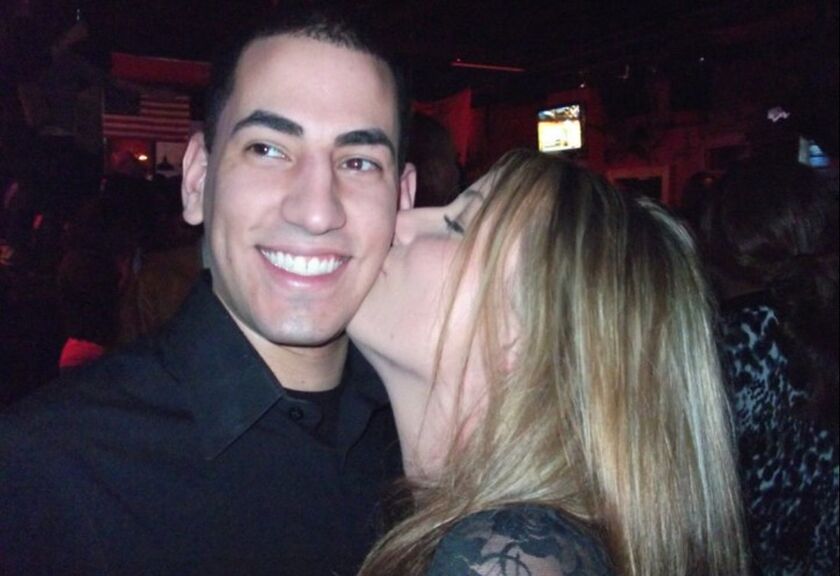 Christopher and Amy's story began 2011 New Year's Eve night. Amy had just gotten done her shift at Unos and came late to a house party with old high school friends. That's when Chris spotted Amy and asked his friend Travis to introduce him to her. The two shook hands are said hi to each but that's really it! Amy spent the rest of the night inviting friends to her birthday and Chris played a game with friends, but both kept an eye on each other. That week quickly flew by and Travis soon invited Chris to come along with him to Amy's birthday. When they arrived to Amy's house Chris asked Travis if he asked Amy if it would be okay to come along to the party. Travis then took out his phone on Amy's front step and texted her, once he got the OK he knocked on Amy's door seconds later. As the party went on Amy and Chris talked more and before he knew it he swept Amy off of her feet....literally!
How He Popped The Question..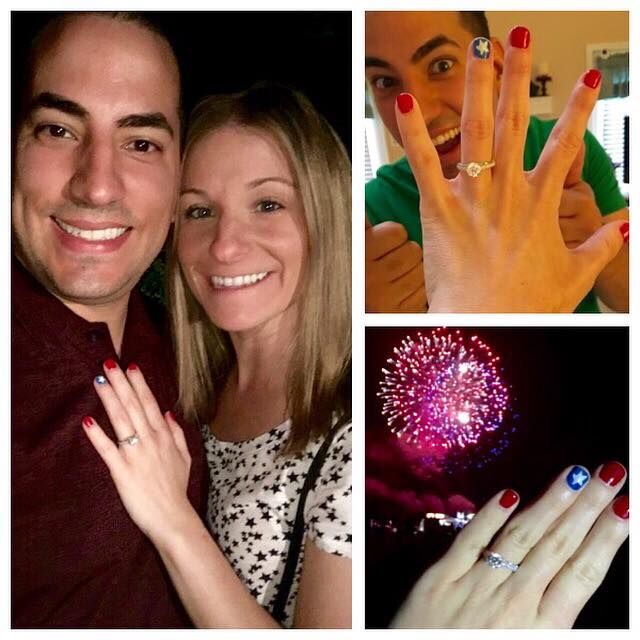 Fourth of July has always been one of Amy's favorite holiday and a day that is close to her heart. So Chris wanted to make it extra special and that's when he decided to pop the question! His original plan to ask Amy during Medford's fireworks but Mother Nature had other plans that Friday night. Chris quickly had to come up with a plan B.
While Amy was at work he ran out with Mickey and Louie and bought all kinds of 4th of July clothes and toys for the pups. He then ran to CVS to get a sewing kit, quickly ran home and began to YouTube sewing videos so he could learn how to sew. Later when Amy came home Chris had dinner prepared for her and the two enjoyed a home cooked meal. Chris then told Amy the dogs and he had a surprise for her. Mickey and Louie then put on a fashion show to show their Mommy what they got a PetsMart. For the grand finale Louie came out with a firecracker toy. He ran right to Amy and she grabbed the firecracker toy she quickly saw there was a rip in it. Chris told her to make sure the squeaker in it and asked if it still worked. Amy checked inside the toy and pulled out a little box. After trying to squeeze and shake the box she finally opened the little box to find the most beautiful ring inside. When she looked up Chris got down on one knee to ask her to be his wife.
Everything happens for a reason. It was the most amazing moment in Amy's life with all 3 of her boys to be a part of it. It was the perfect 4th of July weekend.
The Wedding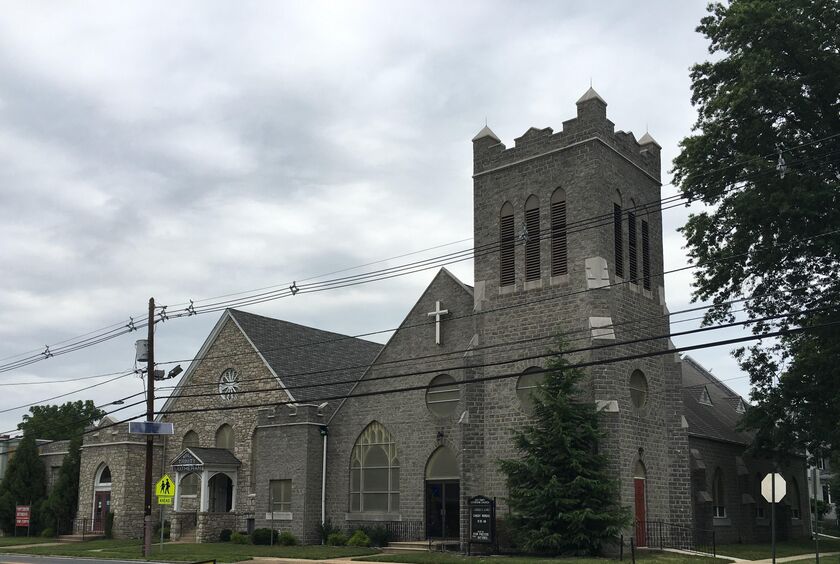 Friday, August 25, 2017
2:30 PM
Ceremony
Holy Trinity
325 S White Horse Pike, Audubon, NJ 08106
Reception
Cescaphe Ballroom
923 N 2nd St, Philadelphia, PA 19123, USA
Wedding Party
Christine Harkinson - Maid of Honor
Kristy Howarth - Matron of Honor
Cassandra Cicalese - Bridesmaid
Amanda Collazzo - Bridesmaid
Doretta Geserick - Bridesmaid
Jamie McNeal - Bridesmaid
Tom Harkinson - Groomsman
Chris DeSantis - Groomsman
Jonathon Fink - Groomsman