How We Met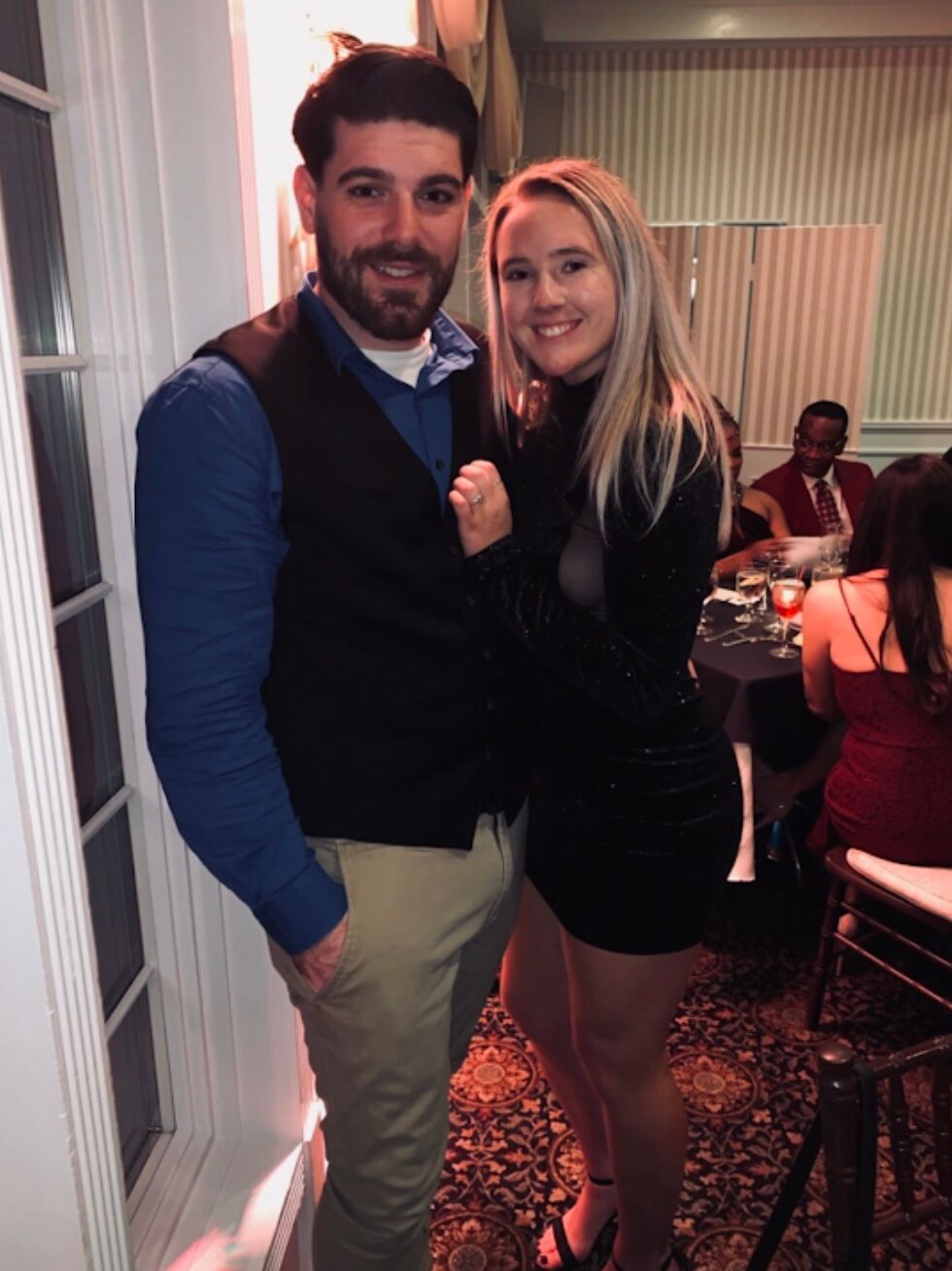 Kristen & Angelo met through the online dating App "Bumble". After matching and meeting each other for a few beers, the couple had spent almost every weekend together since. After spending their first New Years together, Angelo decided to make it official on January 26, 2019. They spent a lot of time with family and friends and never skipped a weekend going out to party and enjoy time with each other.
Adding to the Family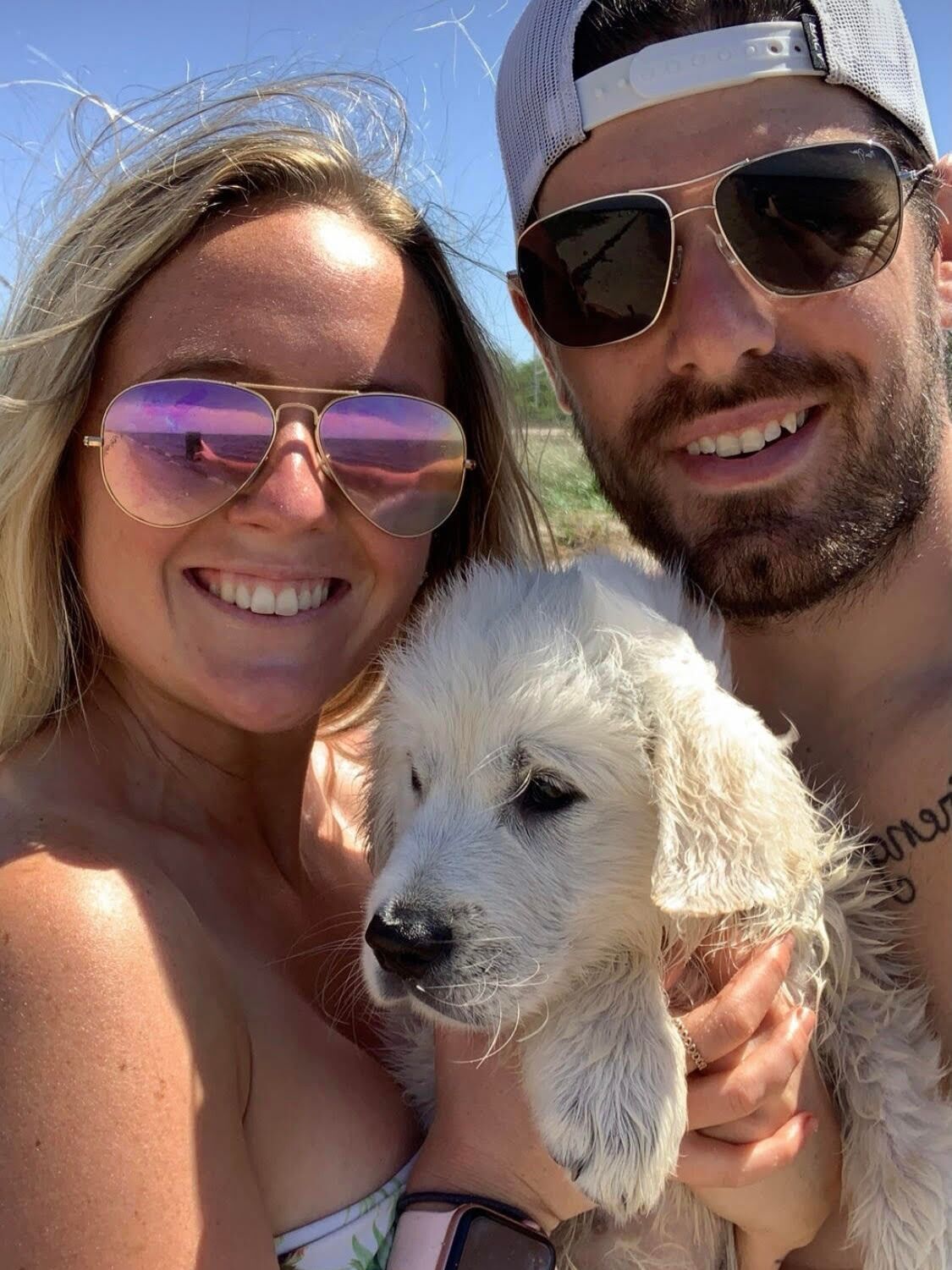 After a year of living together, the couple decided they needed to create a mini family and get a Golden Retriever Puppy! Angelo and Kristen swear that this was the best thing they have ever done. Maverick aka "Rico" joined them in their apartment in Sayville in May of 2020, and has become the star of the show ever since.
The Proposal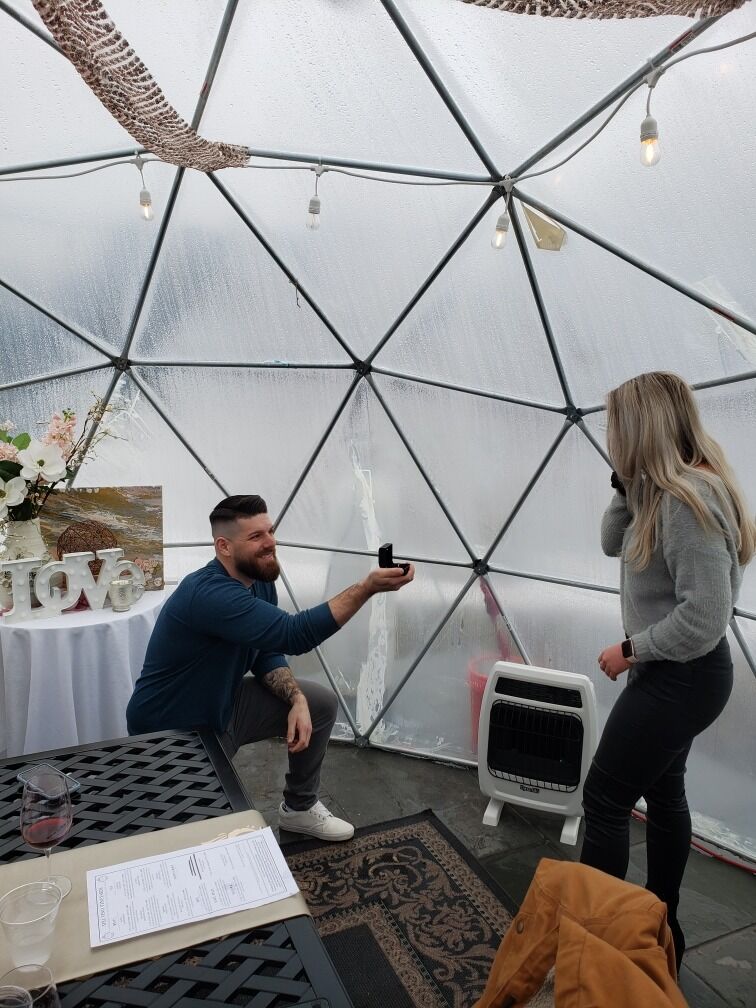 Angelo planned the entire day together with family and friends to create the perfect day for Kristen. It wasn't easy to keep a secret, but Kristen was completely surprised! Angelo took her to one of her favorite wineries that they had been to together for a date previously and knew it was the perfect place to pop the question. Around Valentine's Day, Angelo booked an outdoor igloo at the Del Vino Winery and told Kristen it was a late Valentine's Day gift. Little did she know, her life would change forever! Angelo brought along his sister, Christina, and brother-in-law, Konnor to make sure the moment was captured. Pretending to just take pictures together, Angelo got down on one knee. The surprises didn't end there... All of the couple's close family and friends were waiting for them at their house to celebrate all night long!