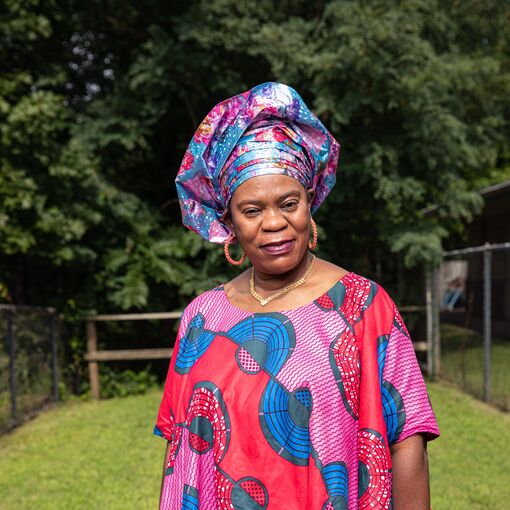 Augusta Davies
•Mother of the Bride•
I was born in Freetown, Sierra Leone but I relocated to the US in 1989. I've lived in Arlington, VA since my arrival to the States. It's been a blessing for my family and I ever since. I am a strong believer in the Word and I know through Christ all things are possible. Anikeh is my only child. Her father, Sylvanus Davies, and I love her so much and we are so proud of her. She is loving, caring and a God fearing young lady. She has grown up to be a beautiful lady who is very respectful to her elders. She treats everyone with dignity and respect. I was so happy when she first introduced Linford to me. I knew from our first encounter that he was a very decent and respectful young man. I'm so happy that we are here today celebrating their union together as husband and wife. I wish them all the best in life and everything they put their hands and minds on.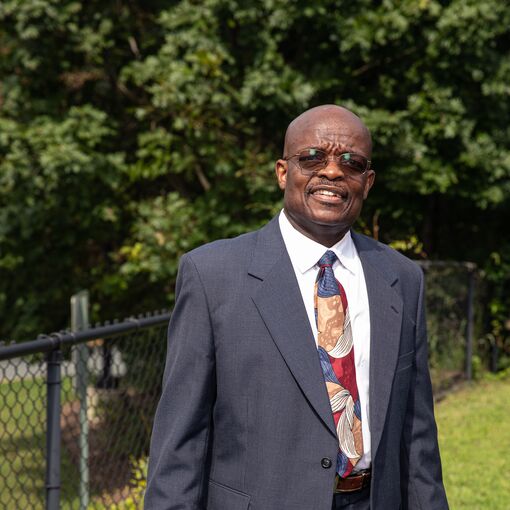 Sylvanus Davies
•Father of the Bride•
Born in Sierra Leone, Sylvanus was raised for much of his childhood through the Methodist Church by his grandparents. He immigrated to the US in 1985, received his tertiary education in Financial Analysis and Project Management, and ultimately a career in those fields for 30 years. During this same time his only child, Anikeh was born and became the focus of his daily living, from Arlington Hospital, through Busy Bee Kindergarten, Oakridge Elementary School, GunstonMiddle School, Score Tutoring Company, Wakefield High School, and ultimately Liberty University. Anikeh's mother, Augusta, was a great partner in this journey deserving of equal credit and supported by her grandmother, Matilda. Anikeh and Daddy were inseparable as she grew-up. Sylvanus taught her to ride a bike and they both rode almost all the bike paths in Arlington in the late 1990's. Sylvanus would also take her to classes on occasion during his time at the George Washington University School of Business. Those experiences germinated into a respectable daughter and great fatherhood. To God be the Glory.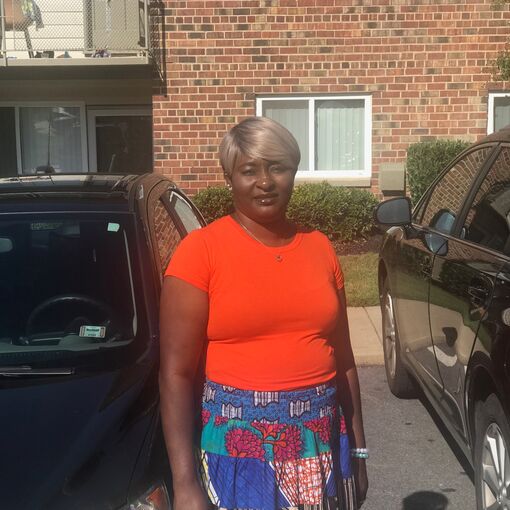 Alberta Jarrett-Martyn
•Mother of the Groom•
I am the mother of Linford Musa. The bond I have with my son is amazing. The day I found out I was pregnant I was filled with so much joy being that he is my first child. It was a struggle down the road but with the grace of God, we made it. I won't go into to much detail but I just want to say that I'm so proud of you Linford I want you to know that I love you. I wish you and Anikeh the best and may God guide and protect you and let His holy hand be upon you.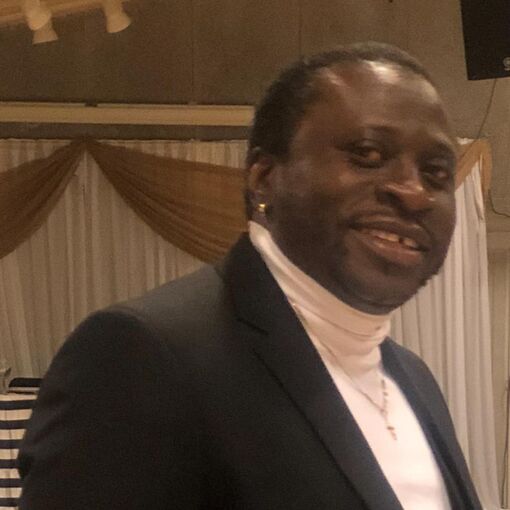 Charles Musa
•Father of the Groom•

I was born on a rainy day in September in a small northern village called Masanki. Red rich palm kernels lined the back yard and its plush vegetation embraced its olfactory perception. Sierra Leone is a strikingly beautiful country that is tucked on the west coast of Africa and that is where I hail from. 
I reflect varies of personalities including ambition and the super qualities of generosity, selflessness and thoughtfulness. I am a driven, determined and physically endowed person. I try to visit a gym or a place of activity at least 4 times a week. My calmness is derived through the desire and beliefs in my Lord Jesus Christ, who enables me. My name is Charles Mark Musa and I am the father of the groom. He is not only my son but my best friend too. I am extremely proud of the person he has become. He has a beautiful nature and is always thinking about others first. He is a fantastic son and a wonderful human. I am ecstatic that he has found a beautiful woman to share this journey of life with. May God continue to bless and keep both of you in this exuberant marital bliss.