Bride Tribe 👰🏾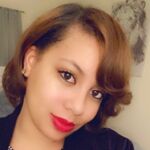 Shakiya Harrison - Maid of Honor
Shakiya has been friends with Anikeh for over a decade now after first meeting in middle school. Shakiya will be Anikeh's Maid of Honor. She is loving, cheerful and free spirited. (She was Anikeh's bodyguard on the first night Linford and Anikeh met. 😂) I couldn't be happier to have her standing by my side on the big day.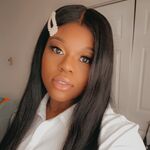 Angela Collier - Matron of Honor
Anikeh is the big sister I never had and I consider myself the little sister she never had. It's never a dull moment when we're together, from going shopping, going to concerts or making funny dancing videos. She has always been there for me. I don't look at her as my cousin, but I see her as my sister and I'm so honored I get to be right by her side on her wedding day. Marrade dae?! E DAEEEEEE!!!!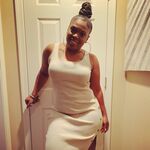 Tamika George - Bridesmaid
Tamika and Anikeh met almost 18 years ago in middle school , we were in the same house ( go Gators). Now although it wasn't friendship at first sight, nothing brings two girls together like a stolen sharpener (wink wink). We have developed an awesome friendship through the years that has awarded us the opportunity to experience some of our best life milestones together, this one being no different. Tamika is kind, caring, and loving and I am glad to have her as one of my bridesmaids on one of the most important days of my life.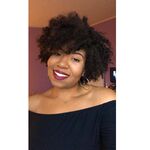 Kiara Kirkland - Bridesmaid
My name is Kiara and I'm a Birth Doula. I've known Anikeh since our days at Wakefield High School and man did we cut up in our environmental science class 😭 It's been a blessing to still maintain a friendship after all these years! I look forward to all the beautiful things life offers Anikeh & Musa. God saw it fit to bring these two together in this lifetime! Love always wins. ❤️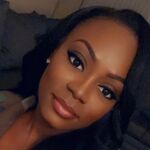 Salma Kamara - Bridesmaid
I am a big hearted and outgoing woman who loves to make others smile and laugh. Anikeh and I were born in the same hospital only a day apart which has caused confusion because my mom til this day celebrates my bday on Anikeh's birthday smh. Our mothers are really close friends and it was inevitable for us not to be involved in each other's lives. So, 28 years later, by the grace of God, we still have an unbreakable bond. I'm so excited to be apart of this journey and can't wait to witness the beautiful life these two are getting ready to create together.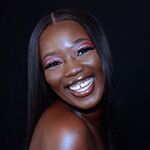 Amy Jalloh - Bridesmaid
Amy Jalloh, an aspiring fashion model who strives to make a difference in society. She is passionate, insightful and dedicated. Amy and Anikeh started as church members and quickly became sisters with a unique bond. This sisterhood has allowed the two to share numerous memories full of joy, laughter and growth .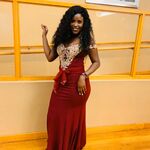 Comfort Bell - Bridesmaid
I'm Comfort, but u can call me Comfy. I'm just an authentic, cultured, fun, loving, goal-oriented, simple Salone titi with a Big GOD and a great sense of humor. I met Anikeh a few years ago, and she has been a friend and sister ever since. She's one of the most amazing and inspiring souls I know. Also, she's my namesake and we are both Cancers which made us click instantaneously ❤️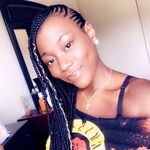 Linda Morrison - Bridesmaid
My first time being asked to be a bridesmaid was by my older sister. Seems like just yesterday we were celebrating our birthdays at the playground together. All we ever experienced was fun and happy moments. Soon we'll be experiencing a wonderful and remarkable moment. I can't wait to help you celebrate this journey. What's mine is yours.... so on your wedding day I'm partying till sun comes up ❤️
"I Do" Crew 🤵🏿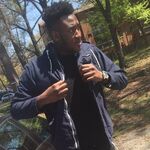 Derick Martyn - Best Man
I'm Derick but you can call me DRose. I am Linford's younger brother. People know me for being family oriented, hardworking, creative, motivated and very sociable. I am also a young man who puts all his trust in God. I met Linford in Sierra Leone for the first time while on a visit back in 2005. We instantly built a brotherhood and that continued when he came to America in 2006. Even though we have different fathers we never looked at each other differently because we know we are blood no matter what . He is my role model in real life and I couldn't be more happier for my guy! 2021 we DAEEE CAMM OOOOOO MARADE DAE !!!!!!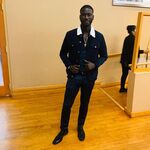 Leroy Musa - Co-Best Man
I'm Leroy Aka NeymarSalah, LeroySaurez, or Mojo. I am a Sierra Leonean 🇸🇱 I am family oriented, motivated, hardworking, creative, inspirational, outgoing and an executant. My love for soccer is extraordinary, so much so I became a soccer coach. My favorite sport teams are Arsenal, Lakers, New England Patriots and Man City. Linford is my oldest brother and he's also like my second dad. I really look up to him because he is the biggest influence and role model in my life. I'm grateful to be your brother. God will continue to pour more blessings, favor, guidance and prosperity upon your new journey🙏🏿🙏🏿🙏🏿🙏🏿🙏🏿. 2021 we lit baby!!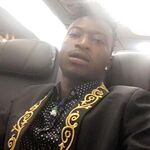 Edgar Musa - Groomsman
I'm from California, but I currently reside in Maryland. I have my BA in Criminal Justice and I'm currently working on my Masters in National Security. My Dream job is to work for the Department of Defense (DoD) or National Security Agency (NSA). I like playing and watching soccer, and having fun with friends and family. I'm really proud of Mr and Mrs MUSA. These two set a great example of how to be truly in love, and accomplishing great things together as a couple. Tatukpeh I'm so proud of you brother ❤️ and this is just the beginning! More blessings and success to the both of you guys. We move ❤️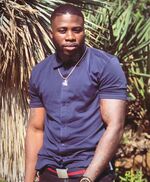 Gideon Anu - Groomsman
My name is Gideon but the ladies call me Giddy. I'm a very funny guy. I like to make a lot of jokes that will get people laughing endlessly. Linford and I got to know each other through soccer. We used to play together many years ago at Cheverly court. I have always admired him as a man and the way he moves. He is very calm and collective. He might not know this but when I'm lacking some ideas to spark up my relationship I would always be putting an eye on what he does in his relationship with Anikeh lol . He's always had his life together. This inspired me to get my life together just to be on his level. He is a very creative guy and he shows so much love to everyone. His drive to be successful is what I aspire to be. I now call him uncle James for the respect I have for him. He is setting a big step for all of us to follow and we are proud. I wish you nothing but a healthy and happy married life! Don't wait too long to make me an uncle now. From Dem boyz CEO we love you brother ❤️.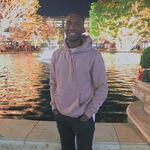 Peter Wilson - Groomsman
I am the stepbrother to this amazing husband to be. I haven't known him for a long time but my love for him is as strong as ever. Those days we spent together at my mother's wedding set the tone for our newly found relationship. I'm honored to be apart of your wedding and I can't wait to come and see you and everyone else again. This is going down for the books.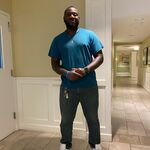 Steve Lemoupa - Groomsman
I would like to think I'm the funniest guy you will ever meet. I talk a lot, I'm a great dad, and I'm very kind. Linford has been one of my good friends since I have been in America. He's a very outstanding and hardworking man. He's the one guy you can always depend on. He's always there to support you and help you anyway he can. I'm very happy that he met his soulmate 🤗and I am honored to celebrate this special day with them. Love you Linford and happy married life!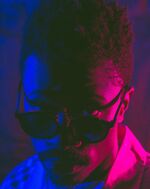 Elijah Musa-Lee - Groomsman
I go by Mr. Nasty Time aka His Royal Freshness aka El Dio de Perreando aka Who's Man is that. The good looking cousin. Scratch that, the best looking cousin. Now what can I say about Linford? Heard about him all my life. "Your cousin Tatukpeh this, your cousin Tatukpeh that." Started to hate this cousin. Years later heard your cousin Linford is coming to visit. Turns out he was pretty cool. Much to my surprise that Linford and Tatukpeh are the same person. Proud of my cousin for taking this big step in his life. May you still receive blessings and be protected throughout your new life. More good things to come in both of you guys future.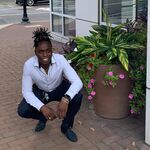 Mohamed Jawara - Groomsman
My name is Mohamed but everyone knows me as Moe or Medo🇸🇱😂. I'm an outgoing person, with a big heart but I also have a softer side to me. Soccer is my passion and I've always loved playing it ever since I was a child. I met Musa a few years back, and to my surprise I found out he also shared my passion for soccer. Unfortunately he is an Arsenal fan but we won't get into that right now lol. My first impression of him was that he was a very cool person. Overall, I know Musa and Anikeh were made for each other and they make a fine couple. He took my cousin away from me but it's okay, because I know she's in good hands. I love you guys and I wish you guys a happy marriage.