Travel and Transportation
St Edwards State Park
Parking will be provided to those whom need closer assess to the ceremony site in the grass field in front of The Grotto and any others without a Discovery Pass (State Park Pass). If you have a Discovery Pass we encourage you to park in the state part parking lot.
Carpooling is encouraged.
Park Map:
http://parks.state.wa.us/DocumentCenter/Home/View/...

Directions: St Edwards to Columbia Winery
https://www.google.com/maps/dir/Saint+Edward+State...,+14445+Juanita+Drive+NE,+Kenmore,+WA+98028/Columbia+Winery,+14030+NE+145th+St,+Woodinville,+WA+98072/@47.7378843,-122.2752779,12z/am=t/data=!3m1!4b1!4m14!4m13!1m5!1m1!1s0x5490118ca599d303:0x796ecd98c741f826!2m2!1d-122.2572382!2d47.7328386!1m5!1m1!1s0x54900db67c0b9585:0x8c194743de6b9313!2m2!1d-122.1525488!2d47.7342678!3e0
Things to Do
Space Needle Observation Deck Admission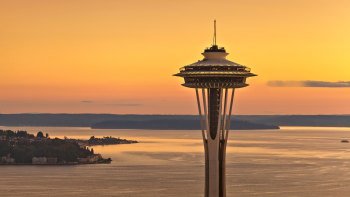 400 Broad Street, Seattle, Washington 98109

Experience breathtaking territorial views from Seattle's iconic Space Needle. Enjoy a quick, 41-second elevator ride to the Space Needle's Observation Deck and soak up this spectacular city from 520 feet (159 m) above the ground.
Built for the World's Fair in 1962, the Needle, along with its outside deck, provides 360-degree views of the Seattle area's outstanding natural features. Soak up views of Puget Sound to the west, framed by the snowy peaks of the Olympic Mountains. Look for stadiums home to the Seattle Seahawks and Mariners to the south, catch glimpses of the Cascade Mountains to the east, and look for the peaks of Mt. Baker and Mt. Rainier as you explore every possible viewing angle.
Learn about the Needle's construction, unique architectural features, and fun facts, like its ability to withstand winds of up to 200 miles per hour (322 km/h). When you're ready to head back down, take the smooth glass-paneled elevator back down and consider adding onto your day at Seattle Center with admission to the Chihuly Garden and Glass exhibition, full of unbelievable blown-glass works of art.
The Classics Tour of Pike Place Market
1428 Post Alley, Seattle, WA 98101

Pike Place Market is one of Seattle's most celebrated culinary landmarks. With this walking tour get a behind-the-scenes look at the local merchants, unique delicacies, and exceptional people that give this place its vibrant feel.
Feel the convivial energy as you make your way through the crowds and take in the scent of the fresh-baked goods found here at the farmers market. Enjoy a taste of seasonal fresh produce before sampling award-winning clam chowder at Pike Place Chowder.
Locally made chocolate-covered cherries at Chukar Cherries are sure to delight. Appreciate all-natural cheeses made by passionate cheese makers at Beecher's Handmade Cheese. Savor locally sourced marionberry and passion fruit Greek yogurt at Ellenos Yogurt. And a tour of this iconic market is not complete without meeting the famous fish throwers—a quintessential Seattle experience.
Through discrete headphones your tour guide shares insightful information as you stroll around the 9-acre (3.6-ha) public market. More than 200 kinds of merchants work in this year-round farmers market, from bakers and butchers to specialty store clerks and local and international chefs, making this lively gathering place enticing for locals and visitors alike.
Elliot Bay Brewery Lake City Way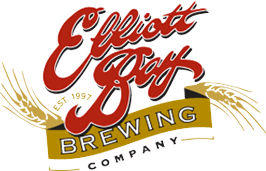 12537 Lake City Way NE, Seattle, WA 98125
(206) 365-2337

Elliott Bay Brewing Co. is a family owned company of high quality neighborhood brewpubs in communities throughout the Seattle metro area. Owners Todd Carden and Brent Norton met in 1994 while working for the iconic Maritime Pacific Brewing Company in Ballard. They forged a friendship and explored their common goal and dream of owning and operating their own brewpub. In March 1997 they signed their first lease and began construction of a brewpub in the historic "Junction" of West Seattle. They opened the Elliott Bay Brewery and Pub for business on July 11, 1997.
Elliott Bay Brewing Company has been a leader in sustainability, philanthropic support, and instrumental in creating an amazing sense of community in the neighborhoods which it serves.
Todd and Brent are passionate about producing world-class organic beers. While each store shares different beers with one another, each location has it's own fully operational brewery.