Our Story
FIRST, Thank you!
We are so excited to get married! We are so blessed to have so many wonderful people in our lives and are grateful for each of you. You are all examples of friendship, love, marriage, and all the good stuff in between that we have learned from our whole lives.

We know it's a long journey to Colorado and we are thrilled to have the opportunity to show you around our new home state in June, arguably the most perfect month in the Rockies.

We will keep updating this website with event details and local information, so please check back often. There are several sections, but the most important is the 'DETAILS' tab on the top - that's where you'll find info on lodging and travel. Weekend events/activities can be found on the 'OUR WEDDING' tab or by scrolling to the bottom of this page. Hopefully it will answer all your questions. We are always happy to get an email (patersonwhitlerwedding@gmail.com) or phone call (202-299-4868) if that's easier for you.

Love,
Anne and John

PS - Go to our drink water section to learn more about vacationing at altitude!
Ten Years in the Making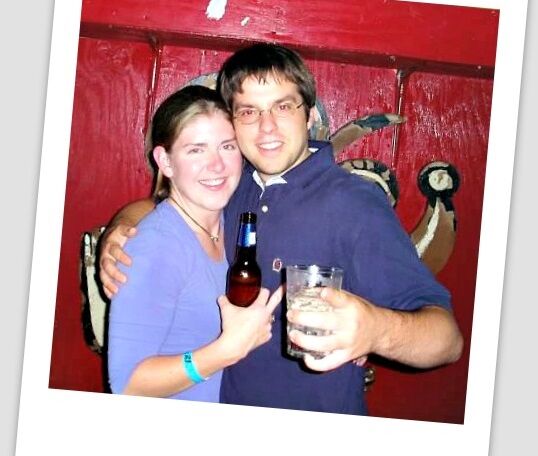 OMG, Look at those KIDS up there! This is not from our first night out, but it IS the same bar (Chief Ikes for you DC folks) and just a few months into this crazy journey.

Our story goes back more than a decade. The truth is, we grew up together. We met shortly after graduating from undergrad. We had each moved to Washington, DC a few months before meeting in a bar in Adams Morgan while out with mutual friends. Eventually we closed our check and everyone started to head home, but we were just not ready for the night to end so we headed to where the music was and got our dance on.

Over the next several years we built our lives in DC together, making friends, celebrating birthdays, making our way through grad school, and exploring one of the most amazing cities there is. At some point we decided that we wanted to move our story outside the beltway. Way outside. We knew that Colorado would bring us countless adventures and memories (and abundant, humidity-free sunshine). And the multitude of hiking, biking and skiing trails of the Rockies was calling to us. Colorful Colorado it would be.

The next thing we knew, John was flying to Denver to start his new job and find us all a place to live and we were trying to decide how best to transport an easily carsick cat and his adorable pet dog across the country.
How it Finally Happened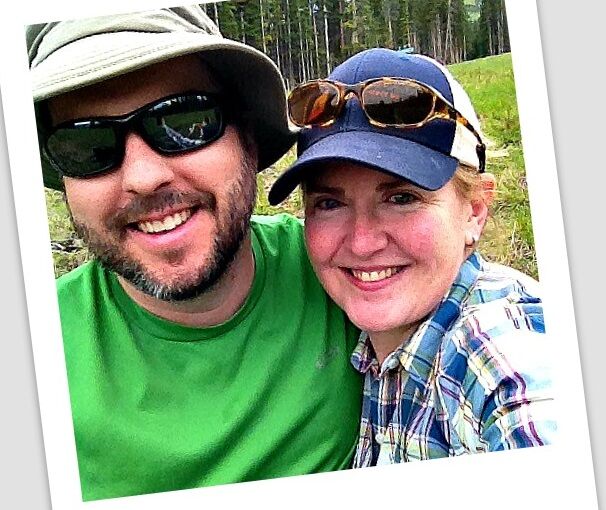 We can't resist a good (or bad) selfie. This one was taken on Lincoln Meadows on Peak 7, on July 27, 2014 right after John popped the question.

ANNE: I'm a romantic at heart, but I have never been one to automatically go with the grain. Our relationship had never been traditional. We carved our own path and never looked back. I always knew I wanted a family with John, and wanted to be married when the time for that came, but to me that meant we would eventually hit up the local courthouse with our parents by our sides, and tie the knot privately. Somewhere along the line, however, I realized that I wanted to do that, but more than that, I wanted to be surrounded by everyone who has been a part of our journey.

I told John, expecting some resistance. But, John dove right in head first.

JOHN: Finding a special way to propose was probably the hardest thing I have ever done. Making it as much a surprise as possible was important to me. So I picked a low key weekend trip up to Breckenridge, and suggested an easy going hike. We had beautiful wildflowers surrounding us as we hiked (straight) up the mountain. I kept telling Anne I wanted to reach the snow field above us, but I couldn't wait that long, so I suggested we take a break. Despite just having a filling breakfast about an hour before I asked Anne if she wanted a snack, so I would have a reason to dig in my hiking bag for the ring. She probably knew something was happening at this point. I got on one knee and asked her to marry me. Even if she knew it was coming she acted super surprised. We soaked in the beautiful view of Gray's and Torrey's to the east (two 14,000 ft mountains we hiked together in 2011), and the wildflowers, ski hill, and town of Breckenridge below and around us. The hike down was way more fun than the hike up. At the base of the mountain we celebrated with mimosas and nachos. I can't wait to spend the rest of my life with Anne.
Our Wedding
Sunday, June 21, 2015
4:00 PM
Attire: Mountain Chic (haha). In other words ~ Nothing TOO, too fancy here, but feel free to include some mountain flare. And cowboy boots are encouraged!
Ceremony and Reception
The Lodge at Breckenridge
112 Overlook Dr, Breckenridge, CO, United States
While June might be the loveliest time of year in Colorado, we are still in the mountains and weather can change at any moment. Our ceremony will be outside, so sleeves of some sort are recommended. And don't forget to hydrate all weekend long as we are over 9,000 feet in town and over 10,000 feet at the ceremony/reception. (Check out the Drink Water section of the website for more tips about vacationing in altitude.)
Other Events
Rafting on the Upper Colorado
Friday, June 19, 2015
8:00 AM
Rancho Del Rio
We know many of you won't be in town yet, but for those who are in town and want to get out on the river, we'd love to take you out for an easy (beginner) raft trip for the whole family. We'll spend a few hours on the Upper Colorado River, one of our great state's most spectacular treasures (and water source for millions of people in six different states). Rancho is about 1.5 hr drive from Breck, but well worth the early start time.
We will carpool and depart Breckenridge around 8am and put on the river around 9:45am. Experienced guides will take us out where we will float and swim a gorgeous and calm stretch of river for a few hours and end up at Rancho around lunch time, unpack some coolers with cold beverages and lunch for a picnic and some playtime in the river before driving back to Breck in early/mid-afternoon.
Adults: $55
Children: $45
Children must be at least 30lbs so the are able to safely fit into the provided PFD.
Please RSVP below if you are interested and we will follow up with you directly as we are finalizing the reservation. You are not committing by RSVPing, just helping us get a good estimate for boats. Please RSVP for each person in your party, or send us an email at patersonwhitlerwedding@gmail.com.
Friday Night Drinks
Friday, June 19, 2015
8:00 PM
Quandary Grille
600 South Park Avenue, Breckenridge, CO 80424, United States
Come join us for a drink to kick off the weekend.
Relaxin' at the Riverfront
Saturday, June 20, 2015
11:00 AM
Breckenridge Riverwalk
150 West Adams Avenue, Breckenridge, CO 80424, United States
We'll be hangin' out and relaxin' on the grassy area along the Blue River in front of the Riverwalk Center. Bring your lunch and come for the whole time or just stop by as you're exploring Breck. We'd love to see you!
Night Cap!
Saturday, June 20, 2015
8:00 PM
Après Handcrafted Libations
130 South Main Street, Breckenridge, CO 80424, United States
We would love to toast to a beautiful Colorado evening at Après, one of our favorite places for beer, whiskey, and cocktails. We will likely arrive around 8:30, feel free to stop by anytime.



Frisbee Golf with the Groom
Sunday, June 21, 2015
9:00 AM
Peak1 Disc Golf
Frisco Adventure Park, Peak One Drive, Breckenridge, CO, United States - 521 Recreation Way - Park by the baseball field
Join John for a few holes of disc golf before go time!
Feel free to come along and play some disc golf or just walk the course with us.
Ceremony and Reception
Sunday, June 21, 2015
4:00 PM
The Lodge at Breckenridge
112 Overlook Dr, Breckenridge, CO, United States
Shuttle times and locations are listed below.
| | | | | |
| --- | --- | --- | --- | --- |
| Location | Pick Up Time | | Location | Pick Up Time |
| 1521 Ski Hill Rd | 3:10pm | | Mountain Thunder Lodge | 3:15pm |
| 1170 Ski Hill Rd | 3:10pm | | 200 S French St | 3:20pm |
| Double Eagle (4 O'Clock Rd) | 3:10pm | | Main St Station (505 S Main St) | 3:20pm |
| Pineridge Condos (4 O'Clock Rd) | 3:10pm | | Double Tree (550 Village Road) | 3:20pm |
| 100 S Park Ave | 3:15pm | | Main St Station (505 S Main St) | 3:20pm |
| 800 Columbine Rd | 3:15pm | | Main St Station (505 S Main St) | 3:40pm |
| Grand Timber Lodge (75 Snowflake Dr) | 3:15pm | | Mountain Thunder Lodge | 3:40pm |
*4:00 - Ceremony*
*Cocktails*
*Food and Fun*
The After Party
Sunday, June 21, 2015
10:30 PM
Ullr's Sports Bar & Grill
505 South Main Street, Breckenridge, CO 80424, United States
Need more drinks after the reception, then you didn't party hard enough, or you have a special skill for partying at altitude.
Ullr Sports Bar is open late!
Wedding Party
Katie Wechsler - Matron of Honor
BFF of the bride for over 18 years: Katie and I (after a terrible separation of 4 years while we each completed undergrad) were roommates when we first moved to DC. Katie witnessed the entirety of our courtship from the front row. We are so incredibly excited to have her standing with us as we tie the knot.







Thanks for visiting!
patersonwhitlerwedding@gmail.com or 202-299-4868
Matt Whitler - Best Man
I've always looked up to Matt as my big brother. Despite our 5 year age difference we've managed to have some good times together, including travelling around Europe for 3 weeks prior to my study abroad program. Matt also introduced me to Phish and I saw my first three shows with him. He seemed to enjoy his time at Indiana, and I'm happy I decided to go there as well. Go Hoosiers!