Our Story
A Sandy Beginning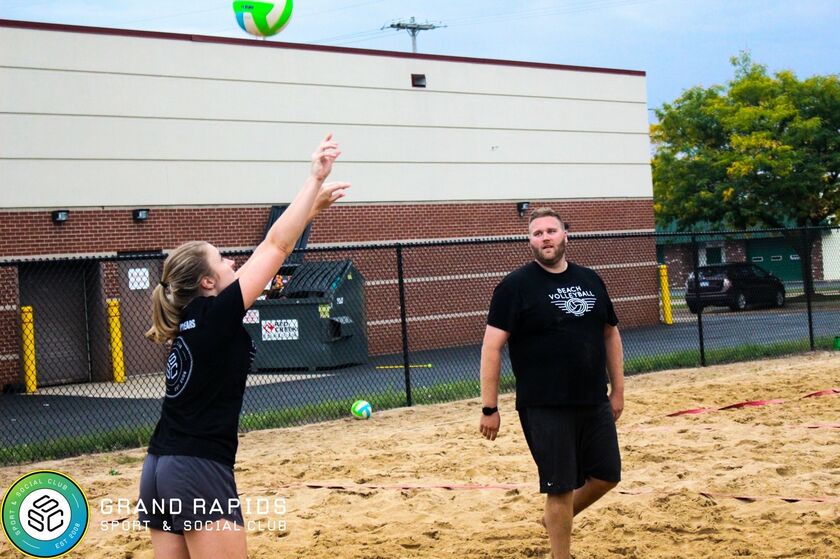 Peter and April met late in the summer of 2018. April had just moved to Grand Rapids to pursue her Master's Degree at Grand Valley State University and had begun playing beach volleyball through the Grand Rapids Sport and Social Club and was placed randomly on a team. Peter decided to sign up for the last summer session of the season and was placed on the team that April had started playing with.
The First Date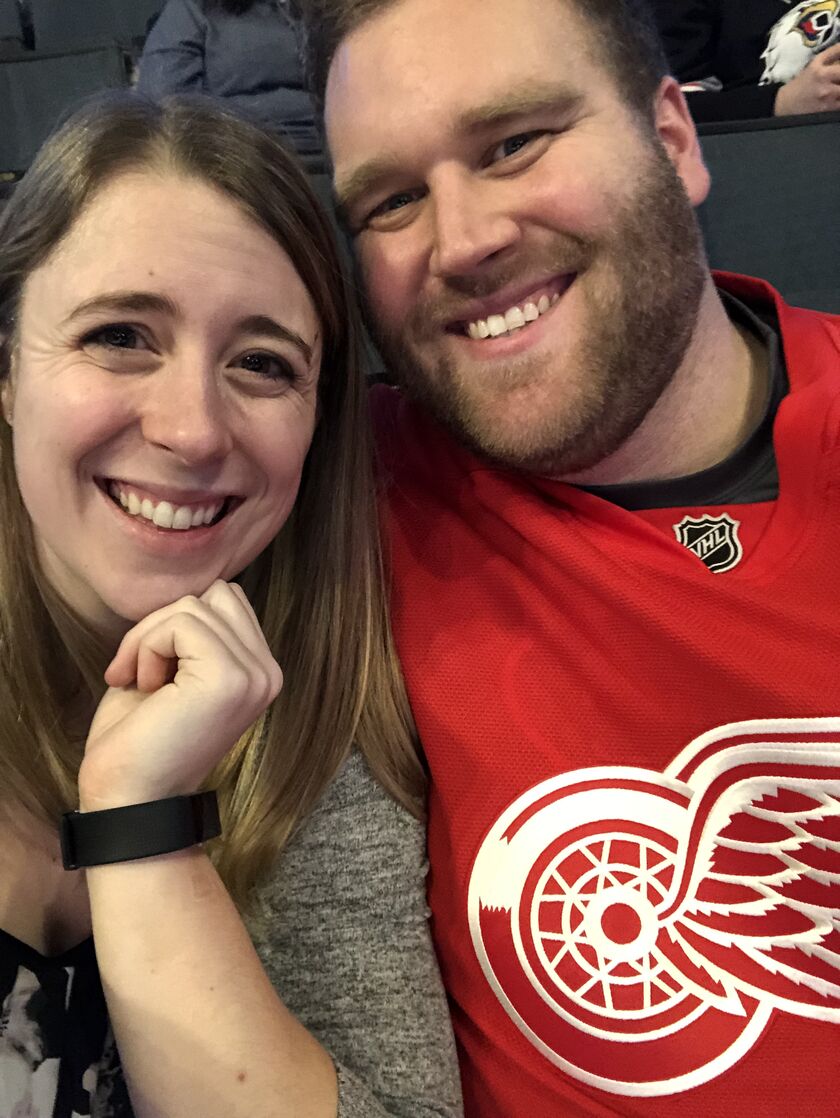 After talking back and forth for a few weeks, and after a long trip out to North Dakota for Peter, the two finally went on perhaps the longest first date either had even been on. The evening started with dinner, a Grand Rapids Griffins hockey game, ice cream, live music, and hours upon hours of talking.
A Very Merry Christmas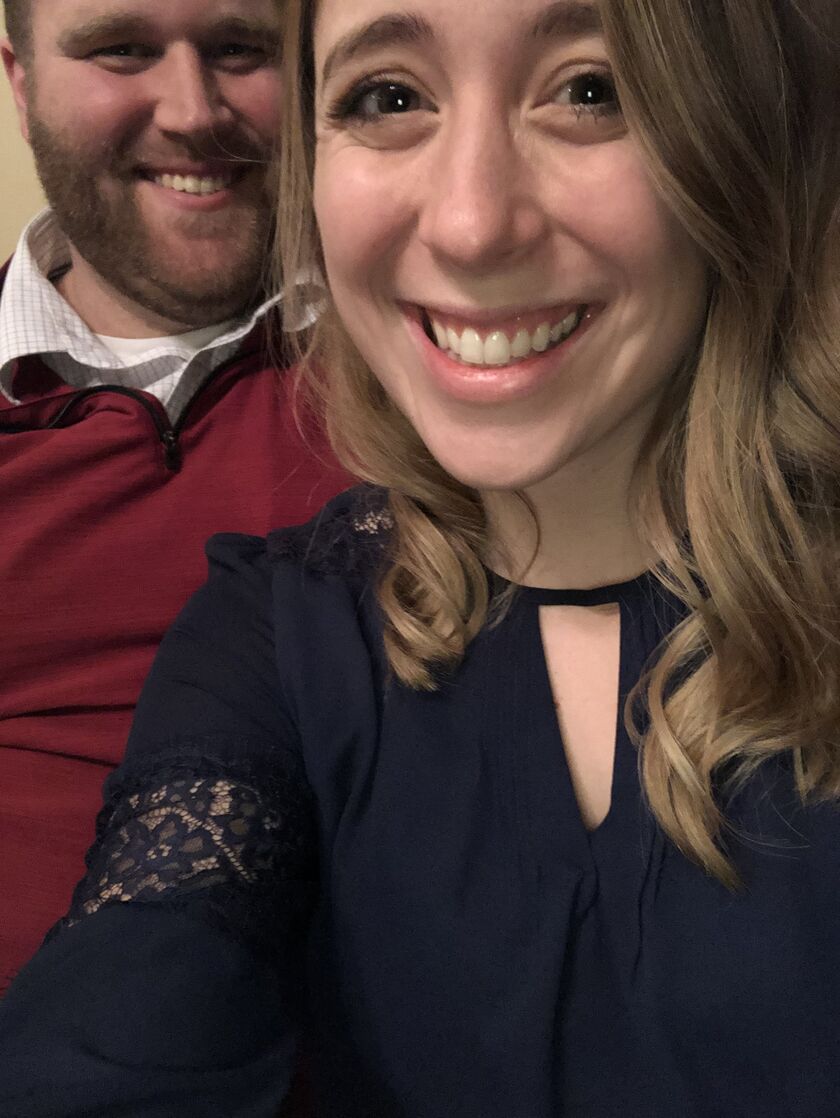 After dating for only a few months, Peter and April had a December full of meeting both immediate and extended family! April had the joy of meeting the extended Link/Jipping for a family Christmas celebration, and Peter had the joy of driving to the U.P. and meeting parents, brother, and both sides of the extended family for the holidays.
Take Me to Church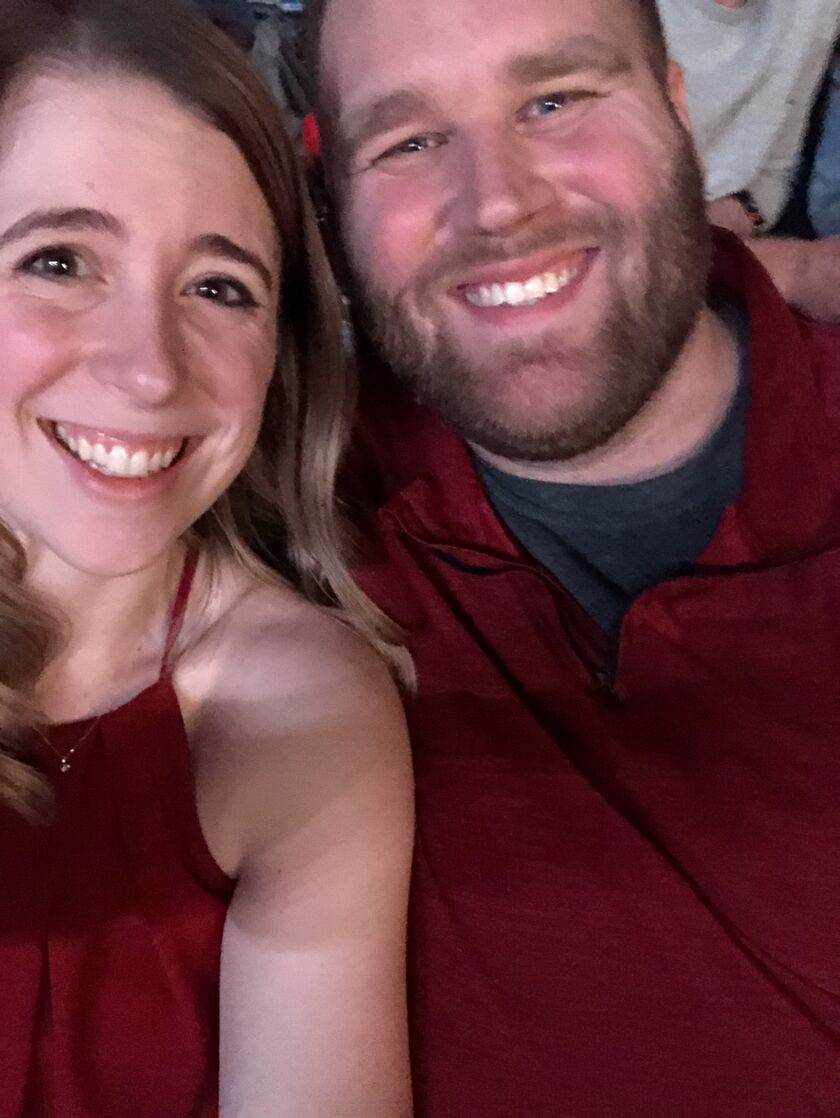 As Peter and April continued dating, Peter began to tease with the phrase "Well let's go to the courthouse!" For Valentine's Day, instead of the courthouse, April asked Peter to "Take me to Church" and the pair went to Detroit for an Eric Church concert.
Spectacular Sibling Spring Break - Part 1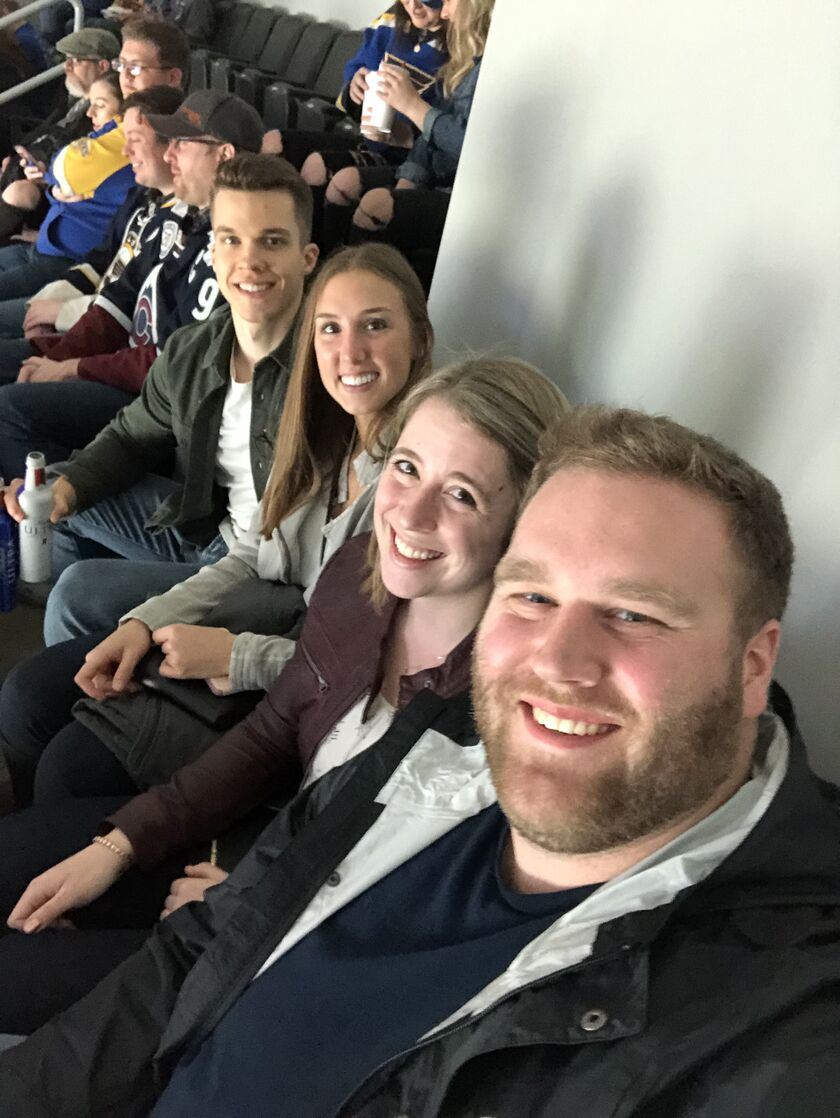 For Spring Break 2019, Peter and April decided to take a road trip to see both younger brothers. First off was to St. Louis, Missouri to see Kyle. On the road the pair asked one another questions from a "Would you rather book?" and starting recording their journey in a travel book from the Maid of Honor, Amanda. In St. Louis, Peter and April were able to meet with Kyle and Monica a few times for dinner and a St. Louis Blues game! While wandering as a pair, Peter and April explored a Blues Museum (and wrote each other songs), have barbecue, tour the Budweiser Brewery, see a very quirky public museum, and even visit the St. Louis Zoo!
Spectacular Sibling Spring Break - Part 2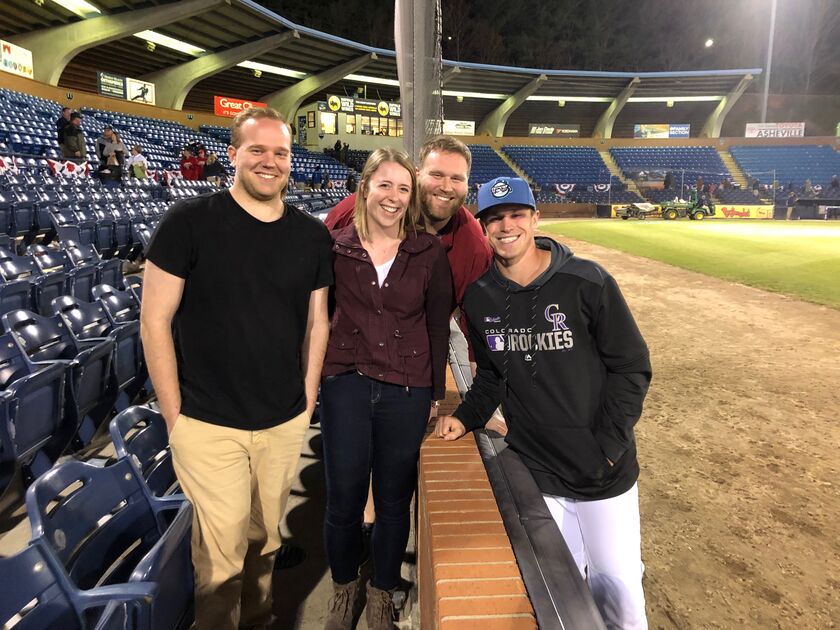 Next up on the trip was Tennessee. After a quick stop in Nashville for some barbecue and live music, Peter and April headed to Knoxville to see Patrick. During their time in Tennessee, Peter and April enjoyed getting a tour of Blackberry Farms from Patrick, and hiking while sampling several different types of edible plants! The pair also had the opportunity to hike in Cades Cove, visit an antique book store, and sing plenty of songs in the car.
Peter and April decided to add an extra day to Peter's cousin's semi-pro baseball game! The trip was an incredible success and led to so many wonderful memories that will be cherished for years to come.
The Proposal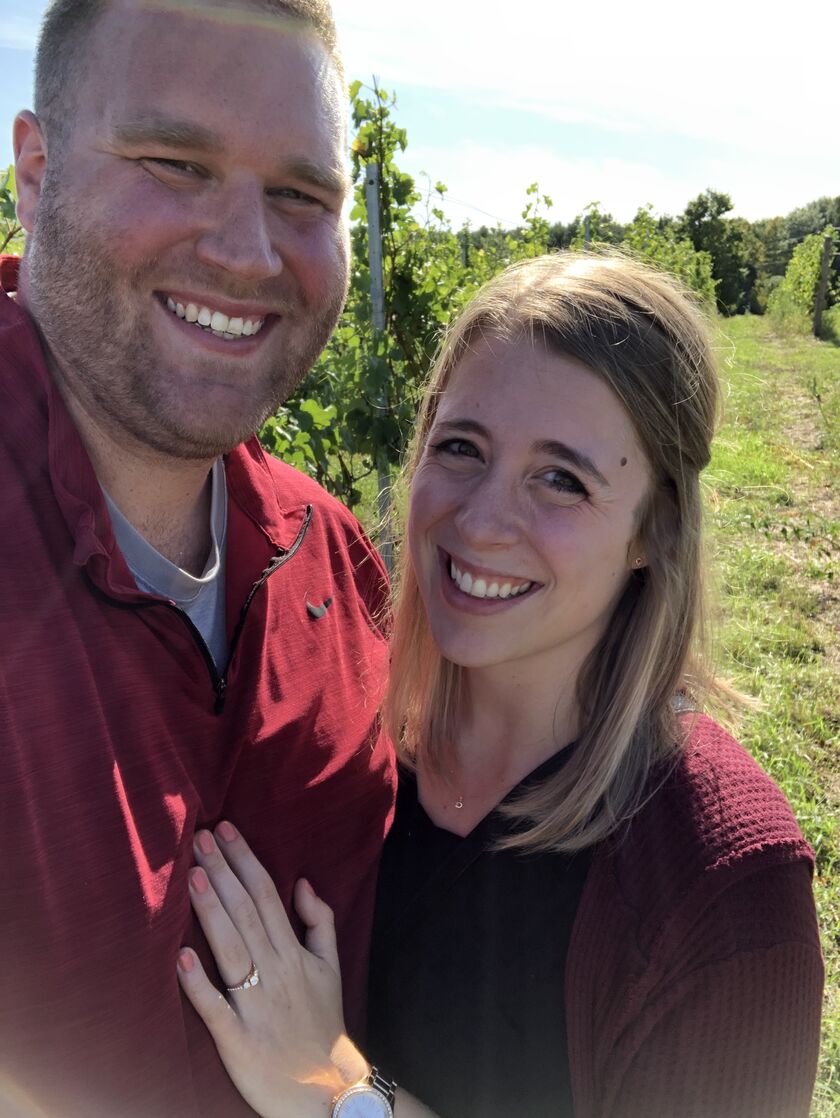 Over a surprise trip to Traverse City for Peter's birthday, it was Peter who had the surprise for April. While wine tasting, Peter took April out in the rows at Mari Vineyards and got down on one knee. Afterwards, they sat in the sun on a hill calling family and friends with the good news. April then surprised Peter with a reservation to a secret speakeasy, and they spent the rest of the evening enjoying each other's company.
The Wedding
Saturday, May 29, 2021
Ceremony
Castle Farms
5052 M-66 N, Charlevoix, MI, 49720
Reception
Castle Farms
5052 M-66 N, Charlevoix, MI, 49720
Wedding Party
Amanda Neve - Maid of Honor
Jaclyn Kaminski - Bridesmaid
Samantha Griffin - Bridesmaid
Karah Johnson - Bridesmaid
McKenzie Brewer - Bridesmaid
Patrick Lobbes - Best Man
Austin Reardon - Best Man