We are heartbroken by the effects of the global COVID-19 pandemic on everyone and want to be sure that your safety is our #1 priority. We will not be able to invite everyone we wanted but know that we love you all the more. ~Miguel and Ariadne
We are heartbroken by the effects of the global COVID-19 pandemic on everyone and want to be sure that your safety is our #1 priority. We will not be able to invite everyone we wanted but know that we love you all the more. ~Miguel and Ariadne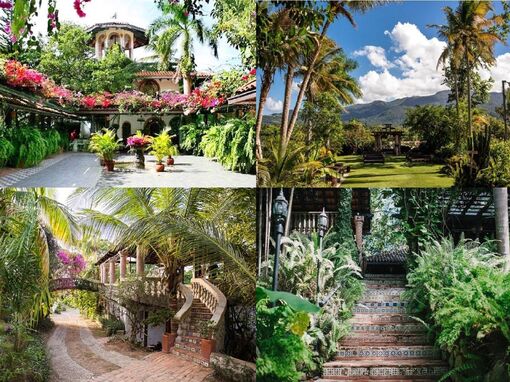 Hacienda Siesta Alegre
PR-186, Río Grande, 00745, Puerto Rico
Ceremony begins at 4:00pm
Cocktail Hour and Dinner Reception to follow afterwards
Event ends at 10:00pm
Q: When can we start arriving?
Guests are welcome to start arriving by 3:30. Have a welcome drink and save your seat! Please note that if you are late and the ceremony has begun, you will be asked to wait in the lobby until the ceremony ends.
Q: What is the attire?
The attire is Semi-Formal but be comfortable! It's the tropics so it will be hot, a little sticky and potentially rainy. The grass can be a little soft, so you might want to rethink stilettos!
Q: Can I bring my kids?
We love kids but tonight is your night off! Also the venue has a strict rule so please do not bring anyone under 18.
Q: Is this a dry wedding?
We hope so! Oh wait, I meant the weather... Nope! This is not a dry wedding but please drink responsibly and have transportation arranged.
Q: Will there be arranged transportation?
Alas, no. Our guests are staying in many different locations so no shuttle service will be available. Please make the appropriate arrangements to take an Uber or drive; parking and the entrance to the venue is to the left of the horse stables. There is plenty of parking!