The Story of Us
First Date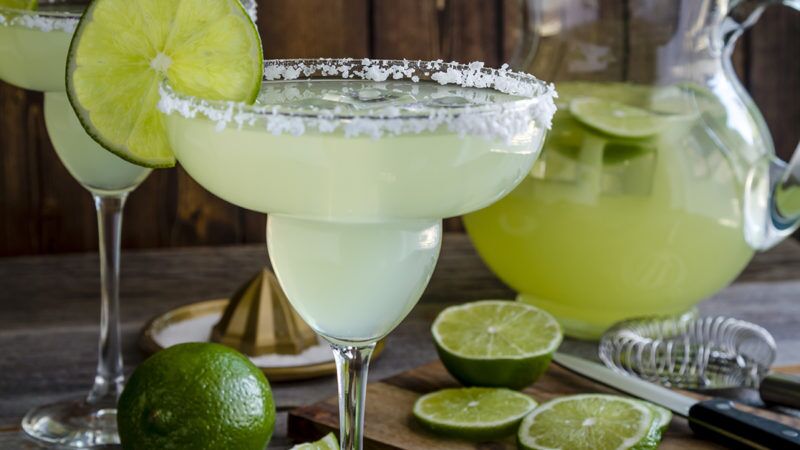 Ari and Kyle met on Bumble. After talking for a few weeks they decided to meet for dinner. They picked a Tuesday evening, so Ari suggested "Taco Tuesday." Kyle picked a local Mexican restaurant in Savannah called Tequila's Town...so Taco Tuesday quickly became Tequila Tuesday.
While ordering drinks the waitress suggested a pitcher of margaritas would financially be the smarter decision. It was not a smart decision for Ari, who ended up drinking too much. Kyle thought the date was going great, until Ari's loud singing and table pounding, in the Irish Pub after dinner, gave him the signal she was intoxicated.
Kyle suggested she take an Uber home, but Ari thought it would be a better idea to "walk it off" back to his place. Once they arrived, Kyle again suggested an Uber. Ari thought a glass of water inside would do the trick.
After marching around in Kyle's hat, shouting "look, I'm in the Army," Ari eventually passed out on the couch. Minutes later footsteps were heard, as Ari asked "do you have a bathroom?"
The margaritas and dinner Kyle generously paid for ended up in the toilet. At this point Ari was in no condition to leave, so Kyle made up a bed for her in the living room. Ari decided she wanted to sleep in his bed instead, so Kyle kindly took the pullout couch.
The early morning hours came and after tripping over his phone cord, Ari took Kyle's offer for a ride home. Text messages were exchanged and Ari apologized for her embarrassing actions. Laid back Kyle was not phased, so the conversation continued...until it didn't.
In the lost land between Anrdoid and iPhone, a message between the two didn't get delivered. Kyle thought Ari was too embarrassed to want to meet up again and Ari was convinced Kyle ghosted her.
A hurricane hit so Ari was busy at work and Kyle was busy drinking beer in the boonies of Georgia. Ari ended up reaching out to Kyle to see if he "rode out the storm."
To her surprise he responded and suggested they take a walk around Forsyth Park to see some of the damage. The missed text message was discussed, where Ari SWEARS she answered, but Kyle's text thread showed differently. The two laughed and the rest is history.
The Proposal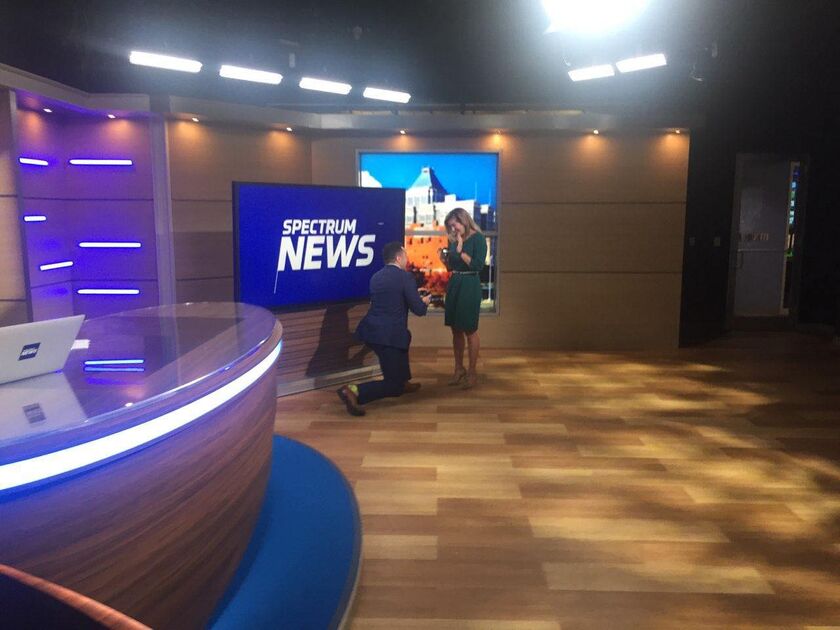 On a sunny Friday morning Ari was stuck covering both the Raleigh and Greensboro morning show. She was NOT in a good mood.
Kyle had a the day off and had the ring ready to go, so he wasn't letting her moodiness ruin his plan.
Ari's co-anchor Justin was in the know and helped plan the perfect proposal.
At 8am Kyle was snuck behind the set. At 9am Ari was called in to pre-record some weather hits with Justin. Ari was not happy.
On a perfectly sunny day, there was no need to tie weather to the anchor. This was her lunch time and her hangriness got the best at her. "This is so inconvenient and completely unnecessary" she exclaimed. "I'm going to write an email" to Gary the chief and complain.
At this point Kyle is thinking, maybe this isn't the best idea. But he was too far along in the plan, so he had to stick with it.
Justin: Good Afternoon, I'm Justin Quesinberry. Before we get to weather we have a quick announcement from Kyle Likens.
Ari: Wut?
Kyle: Hey babe
Ari: *backs away* I was so angry and about to write an email
Kyle: *romantic lines ahead of proposal*
Ari: *still so emotionally confused*
Kyle: Will you marry me?
Ari: *more rambling about being in such a bad mood about this* YES!
Kyle: Thank God!
The couple kisses and turns to a clapping newsroom full of people.
"Save the Date" Video
Ardsley Park Productions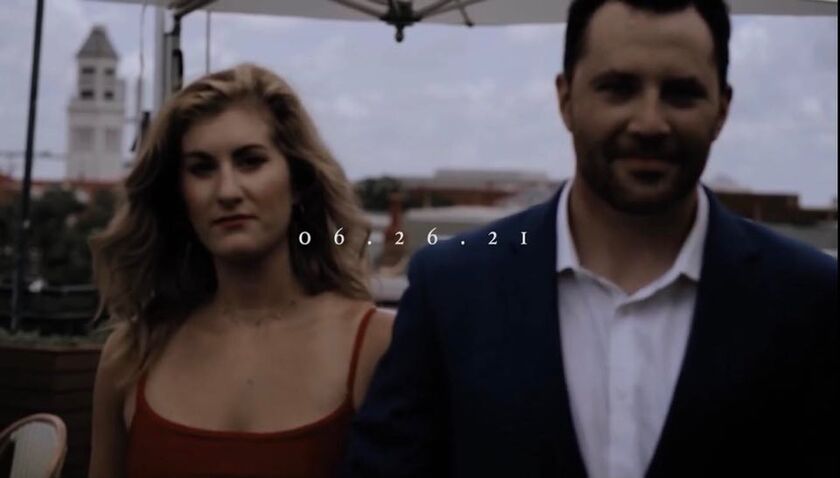 Watch: Ariella & Kyle- Hype the Date

Ariella and Kyle made the trip back down to Savannah, where it all began. You'll see some familiar spots from the first date story. Zach is incredibly talented and we are looking forward to having him capture our big day.

The Big Day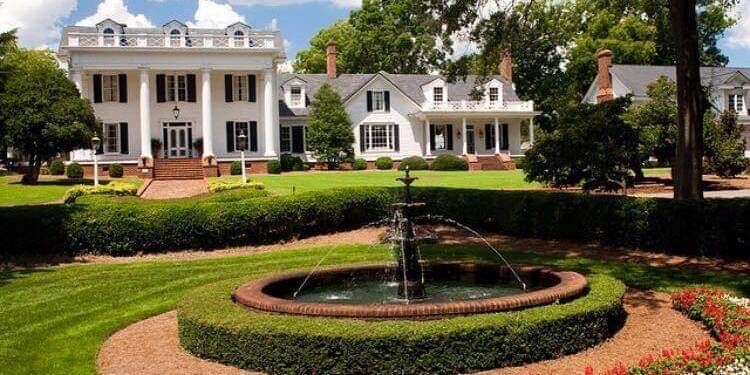 Saturday, June 26, 2021
5:30 PM - 11:00 PM
Attire: Formal- cocktail dresses, jumpsuits, rompers, suits and ties
Ceremony and Reception
Rose Hill Estate
3815 Rose Hill Lane, Nashville, NC, 27856
***PLEASE ARRIVE BY 5:10PM*** Afternoon temperatures in late June are typically in the mid to upper 80s. High humidity could make it feel hotter, so plan to dress accordingly. At this time the ceremony will be outside, but the reception will be indoors. While we love your kids, we want our wedding to be your night off. We understand this may be a good time for a family trip, but kindly ask that childcare be arranged for the ceremony and reception.
The Wedding Party
Rachele Scalese - Maid of Honor
Sister to the bride and mom to the flower girl. Certified Athletic Trainer, but if you get hurt at the wedding don't ask her to tape you ankle. Bride's confidant.
Adelyn Hughes - Flower Girl
Started walking at 9 months, so literally built to be a flower girl. Loves a good game of peekaboo.
Joanna Pielese - Bridesmaid
Sister in-law to the bride. Changed into a dino onesie at her own wedding. Designed the Save the Dates and stayed patient as Ari kept changing her mind.
Amber Lucas - Bridesmaid
Stellar dance moves. Voted herself best singer in friendship superlatives. Actually won "Best Friends" in the yearbook with the bride.
Laura Whelen - Bridesmaid
Friend since 3rd grade. Stayed in from recess with bride to voluntarily organize other students desks. Both played with dolls longer than socially acceptable. Now Laura is a mom to a real baby(toddler).
Nicole Bianchini - Bridesmaid
Cheer Camp Bunkmate 2005-2010. Practically twins, because we almost share a birthday. Moves like Beyonce.
Ciara Skala - Bridesmaid
Grew up in the same neighborhood and rode the bus together. Loves to have a good time, especially when the good time involves wine.
Rachel Passman - Bridesmaid
Spent a glorious summer together living at the beach. Still hasn't forgiven me for telling her Santa wasn't real.
Molly Rudinger - Bridesmaid
College roommate, so she's seen it all. Extraordinary clean & organized. Prefers lint rolling her area rug to vacuuming.
Eric Likens - Best Man
Brother to the groom. Looks just like the groom, except taller with blue eyes. As he would also say the "better looking" of the two.
Tom Scalese - Groomsman
Brother to the bride and the older brother Kyle may have never wanted. Wedding planner extraordinaire and extremely well dressed. May offer drunk tattoos night of the wedding.
Trevor Patton - Groomsman
Brother from another mother. If people don't assume you're gay for your best friend are you even best friends?
Paul Sullivan - Groomsman
Also known also Pablo Sanchez. Often photographed with dead animals. Ask him about his chest tattoo.
Gabe Kornegay - Groomsman
Speaks French and plays guitar. Sorry ladies, he's happily married with an adorable son.
Anthony Pruni - Groomsman
Kyle and Pruni accidentally ran into each other in Italy. That's true friendship.