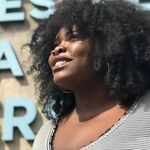 Marissa Gaston - Maid of Honor
Marissa has been Ashlea's best friend for over a decade. They've experienced so many stages of life together - middle school, high school, college, and that fun adulting stage. Although they live four states away from each other, their friendship has continued thriving and blossoming over the years.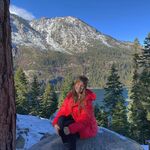 Hannah Dearen - Bridesmaid
Hannah became one of Ashlea's closet friends during their time at college. They bonded over intense treadmill sports and frequent visits to Starbucks. Although they don't see each other as often as they used to, they still use the ancient app called Snapchat to communicate on the daily.
Beka Canfield - Bridesmaid
Beka became Ashlea's roommate a year and a half ago. With such similar personalities, these two 7's know how to have a good time. Although they've lived through some hard times (apartment fire, and then covid, and then a dying dog, and then a snowstorm that robbed them of water for over a week), they continuously seek thrills together that often includes a trip to Braum's.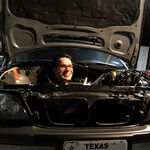 Abe Erdos - Best Man (Legal)
Abe and Nathan decided to become cousins some 28 years ago and, to date, it's gone well. As adults, the two have been cohabitating for longer than the lifetime of the standard American 4 year old. During that time, Abe and Nathan have experienced highs and lows in their relationship, traveling to unique locations to go up high mountains and then go back down the mountains. Though they will no longer be roommates after Nathan's shift in family dynamics, they will continue to see each other, everyday, in the office they share at work.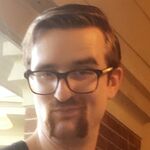 Andrew Evans - Best Man (Ceremonial)
Nathan has had the honor and privelege of seeing Andrew in multiple seasons of life, including the one where he had a goatee, the one where he had a mustache, and the one where he goes back and forth between having a beard and being clean shaven, all very good looks. Especially the stache. Andrew and Nathan have been roommates for a duration of time that could be described as between 1 and 3 years; their time together has been, in a word, "sublime, very good." Borrowing from the language of his professional role model, Macho Man Randy Savage, Andrew is nothing less than cream that has risen to the top. Randy Savage actually has a life size cutout of Andrew in his bedroom. And vice versa.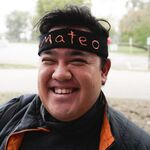 Matt Esquivel - Best Man (Responsible)
Matt and Nathan met for the first time in Houston, TX, probably at Torchy's, but neither of them really remembers. Whatever. It doesn't really matter how they met...it matters *that* they met. The two have known each other for some amount of time longer than the runtime of the Godfather movies, but for less amount of time than how long the Godfather movies feel. In a different life, Matt and Nathan would have been teammates on the 1995-96 Chicago Bulls roster. Nathan would have been MJ. Matt would have been Dennis. That's just a scientific fact. However, in the real life that actually ended up happening, Matt and Nathan were just teammates on the 2019-2021 lineup of the house they live in. Kinda the same, kinda not.