Our Story
Our story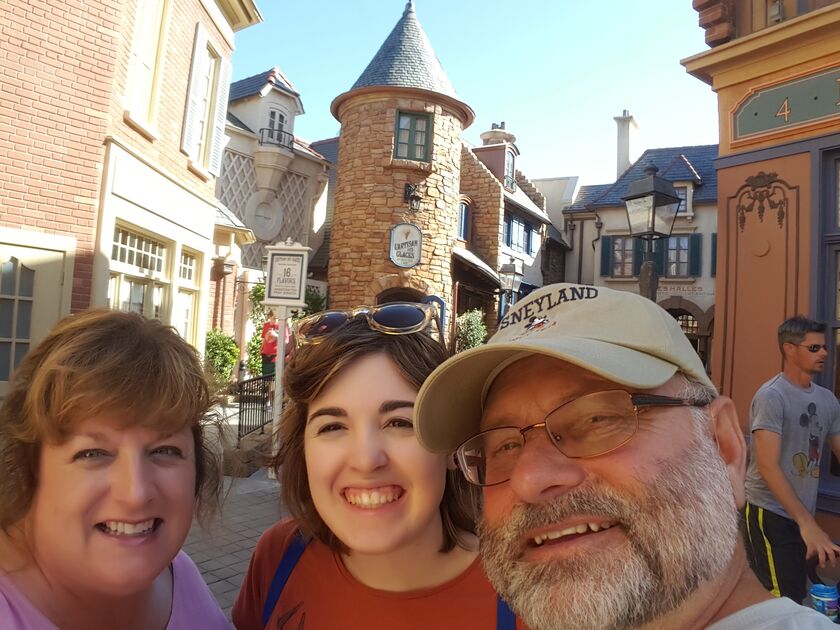 Jim and I met in December of 2002, at Nick & Sandy's house! Jim was helping Nick paint, and I was working for Sandy's Kidprint biz! Jim asked me out, but I declined (foolishly), as I wasn't quite ready to go out into the dating scene yet. As we spent more time together, I grew to really love his sense of humor, caring heart, and generous sprit. So, I asked him out, he said yes, and our first date was February 13, 2003!
We met at Chef's Wok restaurant in Hillcrest (now another restaurant), and had a delicious dinner. After dinner we went to Extraordinary Desserts, where we had our first kiss (but no dessert-too crowded), and walked over to Balboa Park in the rain! It was so romantic-we had the best date ever!
After some "bumps in the road", and a couple of break-ups, we moved in together in July 2004, and have never looked back!
Jim has always treated Sierra and I with love and respect, and made us feel like princesses, every step of the way. I couldn't ask for a better "bonus dad" for Sierra, or a better partner for me! I am the luckiest girl on the planet, and I can't wait to be married to the love of my life...at last!
The Wedding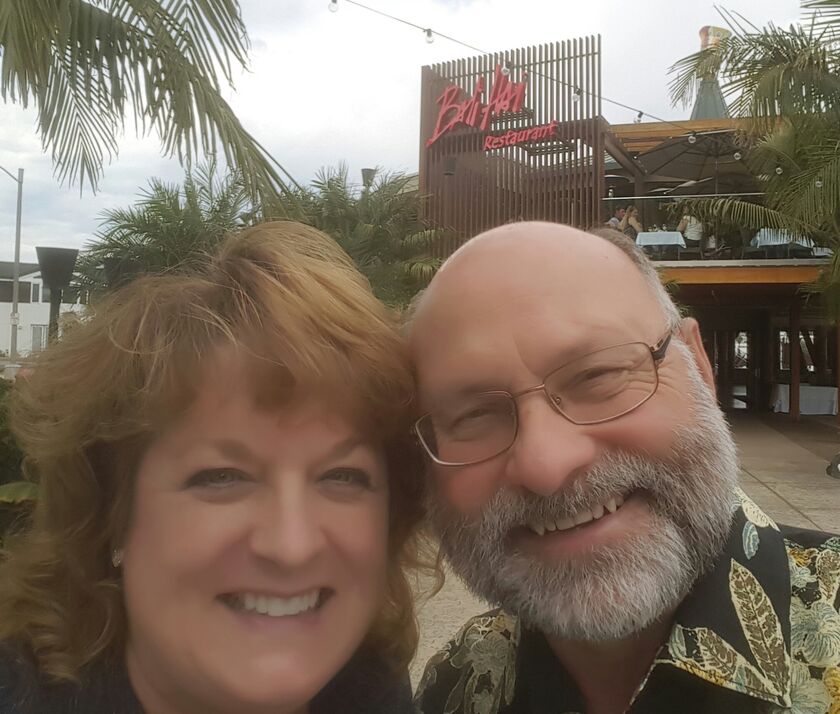 Sunday, March 26, 2017
11:00 AM
Attire: Aloha-wear
Ceremony and Reception
Bali Hai Restaurant
2230 Shelter Island Dr, San Diego, CA 92106, USA
Wedding Party
Sierra Waller - Maid of Honor
My daughter, and my best friend!
Nick Selby - Officiant
Nick has been Jim's buddy since their Navy days, circa 1971!
Dan McFarland - Best Man
Dan and Jim have been friends since 1981, when they met on Hayes Street as neighbors!