Our Story
HOW WE MET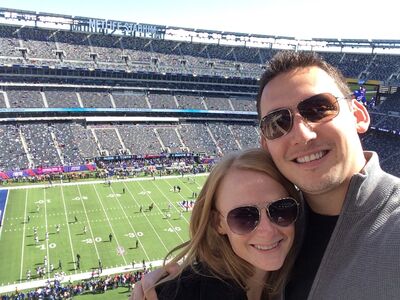 We met in September 2014 when cupid outsourced his job to a online dating app. Through the magic of the internet Bernie and Courtney found each other. After exchanging some witty messages we agreed to go on a date and so on October 3, 2014 we met face to face for the first time. After a magnificent first date (ask Courtney about it, she loves telling the story) we decided to go on a second date just two days later, a football game. And so it started...
OUR HOME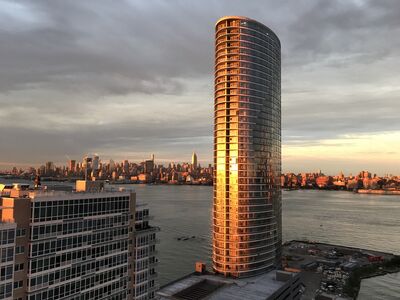 In September 2016 we moved in together to an amazing apartment in Jersey City. With breath taking views and a guest bedroom and bathroom we love having people visit. Are you planning a trip to New York City, you better let us know!!
THE FAMILIES MEET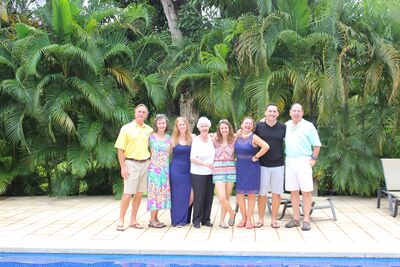 The Jeffries family planned a trip to Costa Rica for thanksgiving 2016, where they would meet the Cartin family, and EVERYONE else related to them, like all 40 of them!
It was a great trip full of, umm... adventures? Lets see, someone got sick and had to have emergency surgery. Someone obliterated a tire on a dirt road in the middle of the night, seriously, wish I could add more photos to show you, gonna add another section just for it. Oh and a category 2 hurricane went right over us. Anyway, Costa Rica LOVES the Jeffries.
THE TIRE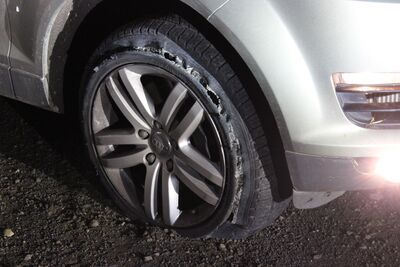 OUR FUR BABY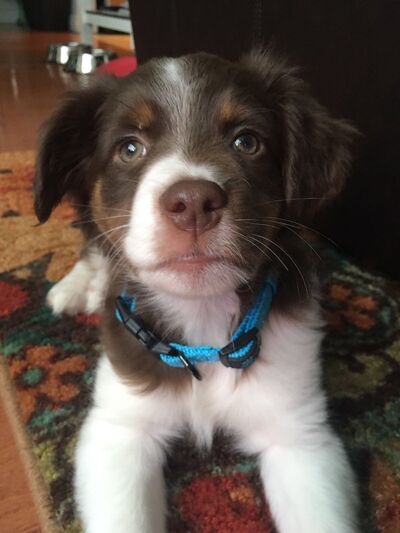 In March 2017 we took a trip to rural Pennsylvania where we got our boy Albatross (Alby for short) He's the greatest puppy EVER! No, your dog is not cuter, sorry not sorry. He's getting bigger and more fun everyday, and he will be at the wedding, so go say hi!.
THE PROPOSAL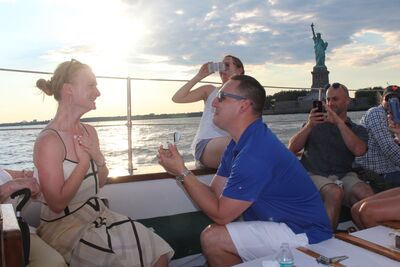 In July 2017 both Jeffries and Cartin families were in visiting us in New York. On July 2nd we took a sunset sailboat trip to the Statue of Liberty; there, in a move full of class and swag, Bernie stood up and called for the attention of the families. He then gave a few words and proceeded to get on one knee, pulled out a ring box and asked the question. And since you're reading this right now, you can probably guess what her answer was.
What you probably don't know, is that the families were there for a reason. And that is our secret...