Our Wedding
Saturday, April 16, 2016
3:00 PM
Ceremony and Reception
Wildlife Prairie Park
3826 N Taylor Rd, Hanna City, IL 61536, United States
Our Story
His Version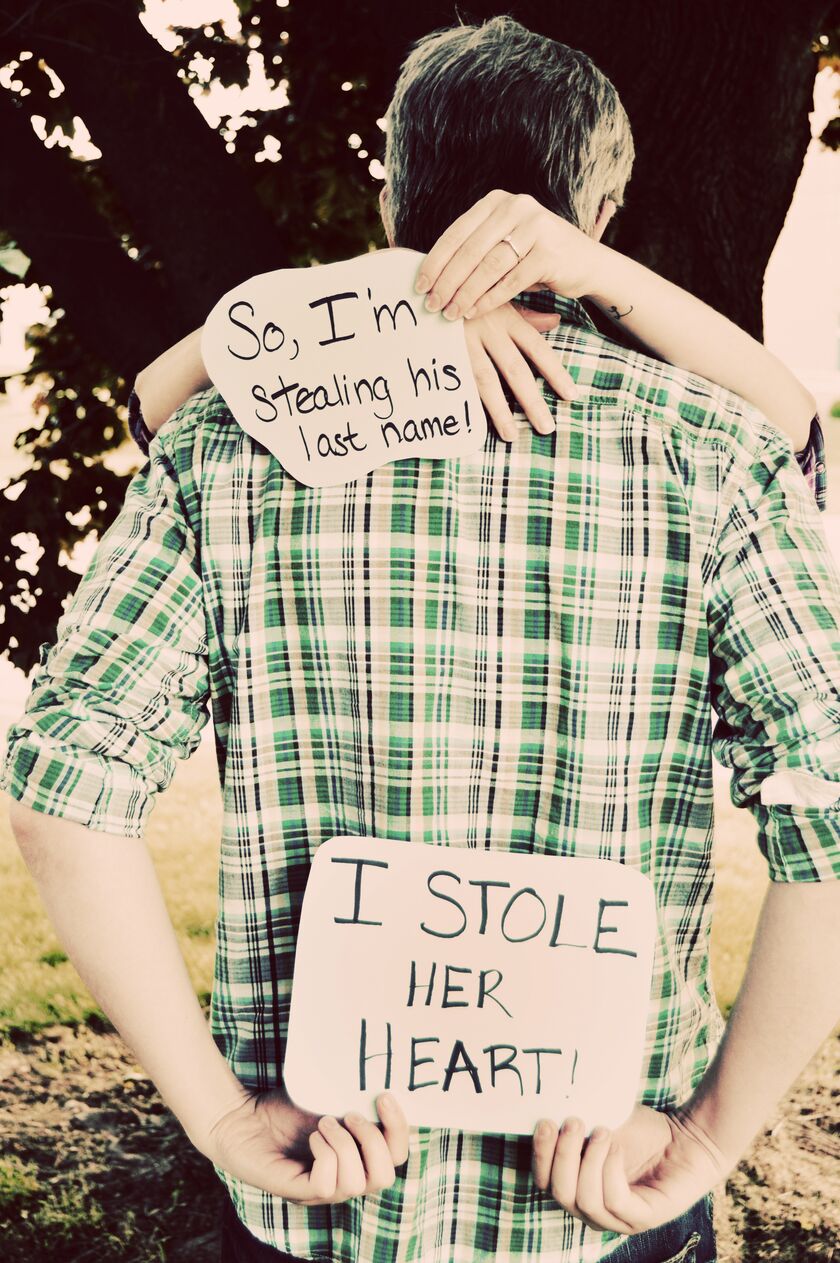 It was the best of times, it was the…best-er(?) of times. Thursday, September 12, 2013, was not like any other birthday I had experienced, and it's because of one lady. You guessed it: my fiancée, Bethany Robinson.
The custom in our department at work is to have a little birthday "meeting" where we all hang out for a bit and enjoy delicious treats on each person's birthday (just picture we're 4th graders). So this happened to be my birthday, and I happened to sit next to Bethany at the break room table. Now, we sat two cubicles apart for nearly a year, but I don't believe I spoke more than 7 consecutive words to her. But this day, we struck up a conversation, and the "meeting" flew by (I don't even recall what all we talked about – is that bad?).
That Thursday and Friday, we started emailing each other (all work-related dialogue, of course). Bethany invited me to hang out with her and her family some weekend, to which I happily agreed, details TBD.
The next week, after some more (flirty?) emails, I came back to my desk to find a post-it note with someone's name and number on it. Right again: it was Bethany's!
So in traditional fashion, we moved from emailing to texting (just like in the days of Shakespeare). Now, to shore up those plans to hang out in a non-work setting. We settled on Friday at Kenny's Westside Pub – attendees would be Bethany, her brother, father, and me.
Lo and behold – a twist! The day before this casual hangout, Bethany's dad and brother backed out, leaving just Bethany and me. This sounds like a date! It most certainly was a date – the first of several (wonderful) dates.
And the rest, as they say, is mystery. Er—history.
Her Version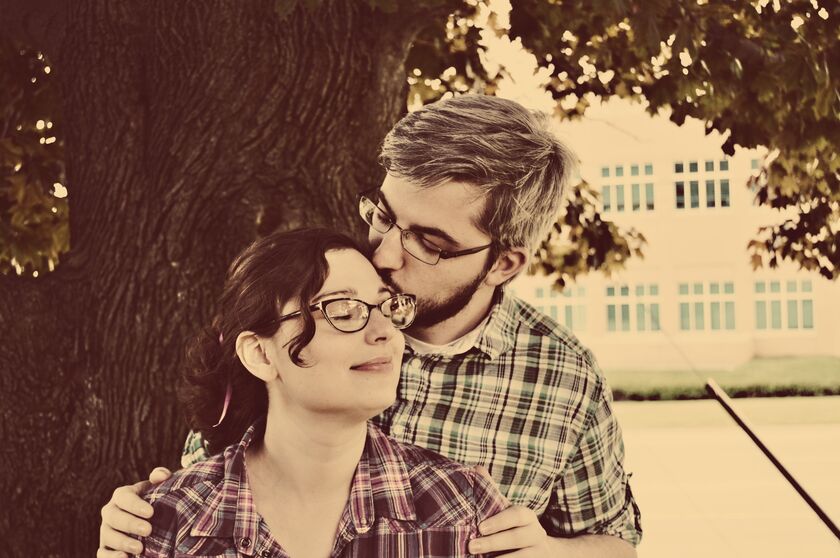 I first met Kevin on my first day of work at Pearl Insurance during a quick run through of everyone in our row: "Hi nice to meet you," that kind of politeness. After that a single cubicle sat patiently between us for almost a year. Little did we know, we were soulmates, meant to live a whole life of love and happiness together.
It was the day of his birthday in 2013 that we actually met eyes and held a conversation. We sat next to each other at a long table filled with our fellow co-workers to celebrate his birthday with delicious pastries. We talked the entire time, the rest of the room melted away as if we were the only two in the universe. Looking back I imagine the rest of the room making gestures our way as if to say "What's starting over there?" Our life, that's exactly what was starting, our life together.
And as they say, the rest is history. Everything came together almost effortlessly. Our children, our cats, our lives all became one happy, loving life together.