The Wedding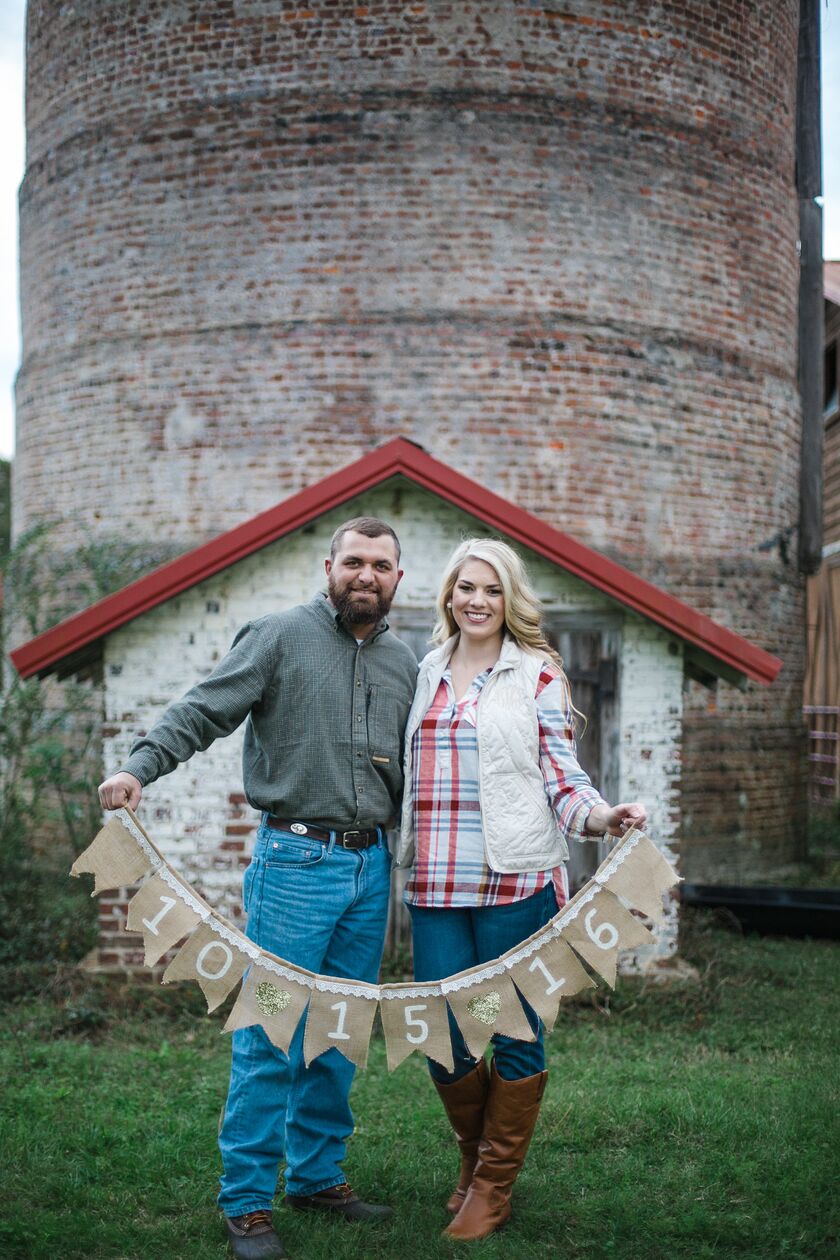 Saturday, October 15, 2016
Attire: Dressy Casual--boots welcomed :)
Ceremony and Reception
Fair Springs Stables LLC
Bacons Bridge Rd, Summerville, SC 29483, United States
Our Story
About Brandi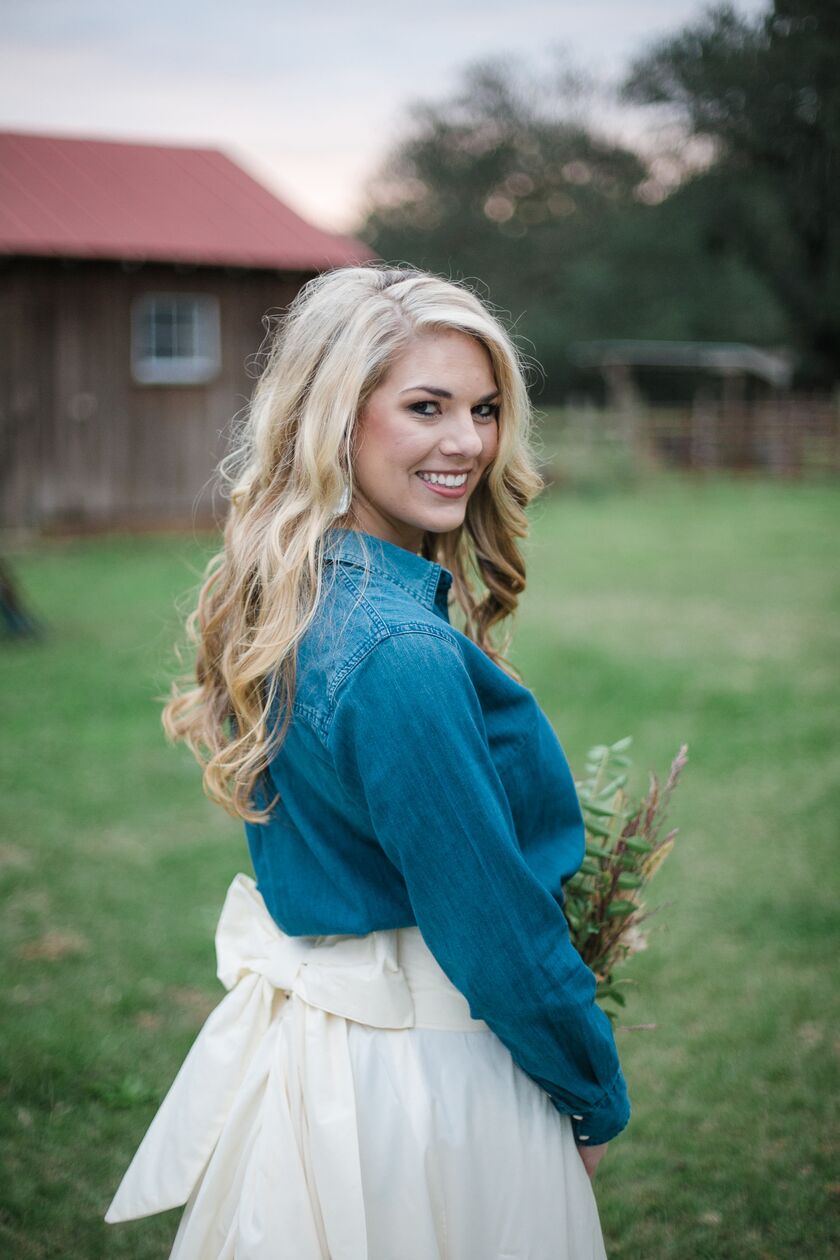 I grew up in Summerville, attended Spann Elementary, Rollings School of the Arts and graduated Summerville High in 2010. I graduated from Trident Tech in 2013 with my Associate in Science-Dental Assisting. I currently work at Lowcountry Dentistry
About Glenn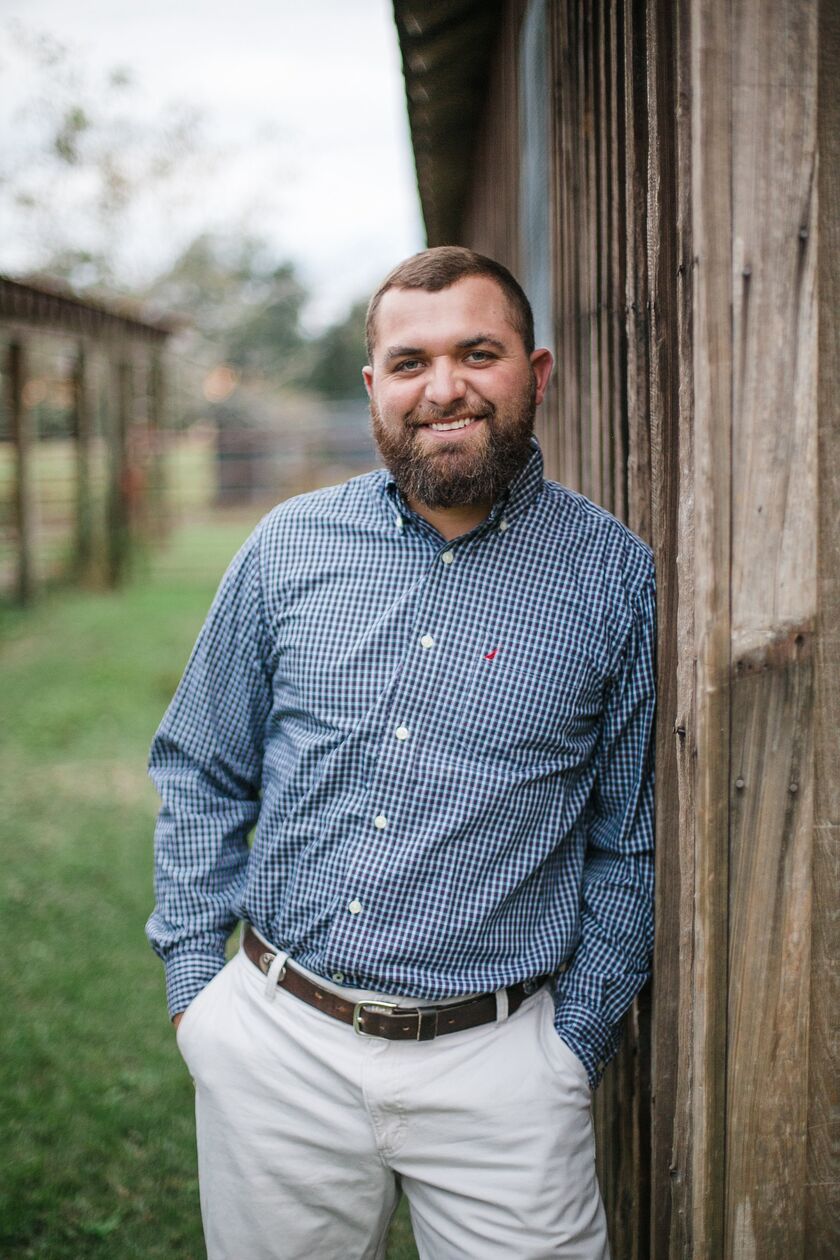 I grew up in Dorchester, attended Knightsville Elementary, Dubose Middle and graduated in 2009 from Summerville High & the Dorchester Career school for welding. I currently work at SCE&G as a Journeyman
How We Met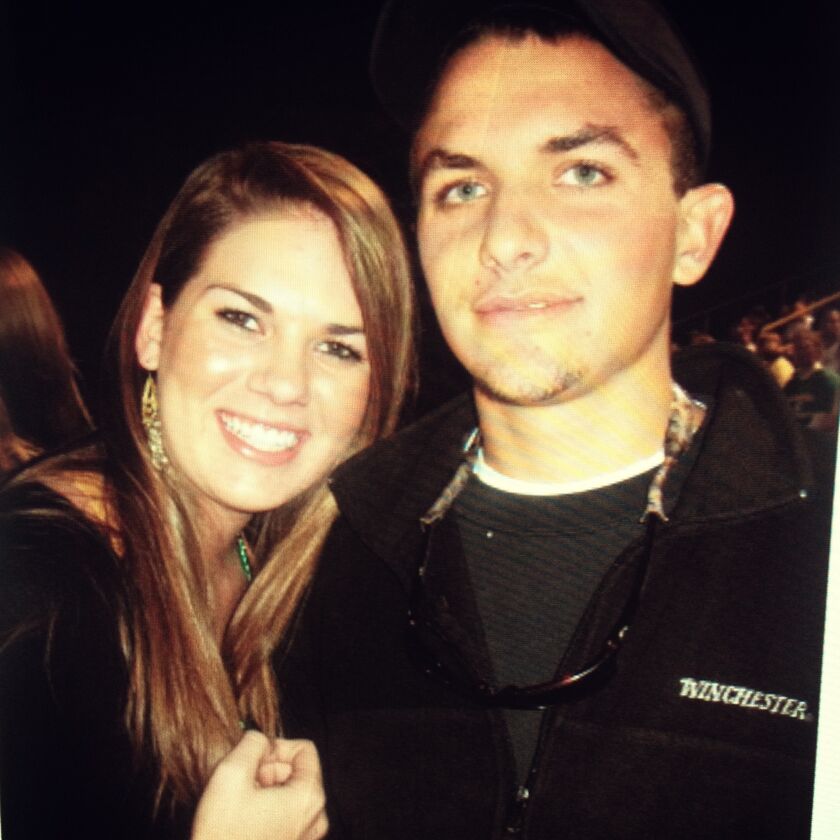 We met on Edisto River through mutual friends floating down the river. I was a freshman and he was a sophomore. Those baby blue eyes sure caught my eye & I made sure to get his number... :)
We hung out occasionally during high school and actually this night of this picture we were at a high school football game, where he apparently told a friend of mine he would marry me one day & she though he was nuts. Over the years we kept in contact, dated other people, and some how reunited. He took me on our first date to Oscar's and treated me like a princess, but we still were just friends.
Summer before college we managed to both be at Rocks Pond for a concert. I was there camping for the weekend with friends and he was there with friends for the day. He instantly spotted me and before the night ended made it a point to find me again and kiss me....and shortly after that things just clicked for the both of us :) Five years later here we are planning a wedding!
The Engagment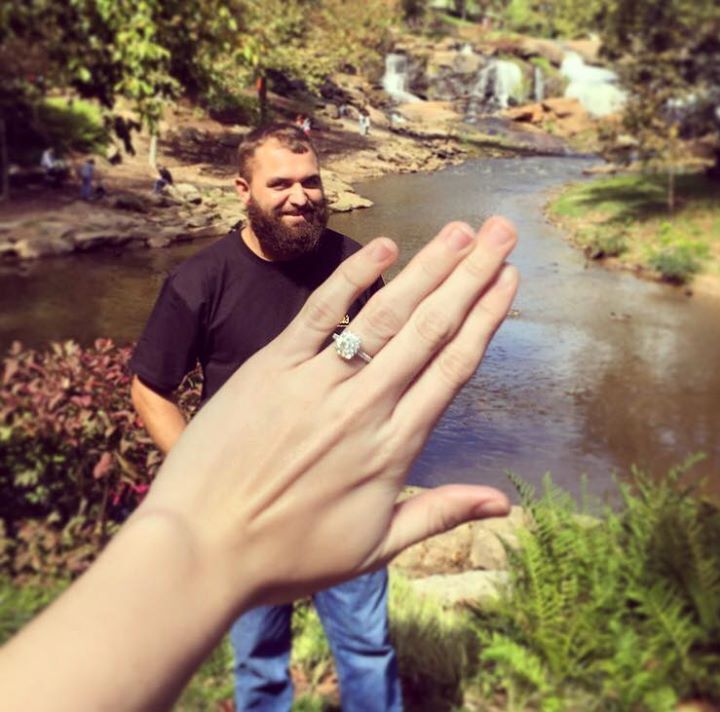 Glenn and I were up in Greenville Sunday October 11th, after attending my second cousin's wedding the day before. We decided to stay the whole weekend for a nice get away & did not have a set day plan just adventuring. We made our way to Falls Park where they have nice walking trails and also had Fall for Greenville festival going on that weekend.
We had been walking around for about 30 minutes taking pictures when Glenn needed to find a bathroom ASAP and his knees were bothering him. So we made our hike back up some stairs to where the festival was beginning, used the restroom and Glenn said he needed to go back to the truck for some cash. I sat down by this sculpture and just took in the beautiful day...no clue at all that he was actually going to grab a ring.
We found our way to the ticket booth so we could grab beer (it was 11am, time to sip). We walked around more, people watched now that it was getting crowded, and debated on food there using our last few tickets or go to a restaurant. Glenn snagged one more beer (nerves getting to him) and told me he wanted to go walk around the waterfalls again...in my mind I am thinking "I thought your knees hurt?"
So we trekked back down the stairs and moseyed around the walking trails again. We passed a lady who asked us the time, we told her and then came upon a couple. Glenn said "lets get them to take our picture"...my response "there is nothing pretty around us". This caused a little fuss & a roll of the eye and we kept on hiking around. We came to a spot at the top of some stairs right in front of the main waterfall. The same lady we passed shortly before was coming back by us and I said "we can get a picture here and ask her". She took two and Glenn walked to her to grab my phone, meanwhile I walk up right behind him to make sure they "look good". (At this time Glenn was trying to get her to take a video, but because I was right there "in the way" that didn't happen...oops!)
We sat down on a bench, people watching and awkwardly not talking to each other for what felt like 10 minutes. I could tell something was up, just thought he was grumpy ha! Out of the blue Glenn turns to me and says "Brandi..." and I honestly do not know what he said after my name. At that point he whipped out a gold box, dropped to one knee where I began saying "what are you doing!?" and crying hysterically. Glenn asked me to marry him, spend forever with him, and if I loved the ring, my response was "I don't care I love you!" (but really I love him and the ring!)
There was suddenly no one around us, we had that whole moment and area to ourselves. It was one of the sweetest and best moments ever!

Wedding Party
Cambria (Brie) Jarman - Maid of Honor
How they met : Neighbors at age 8 & attended all the same schools

Rebecca (Melissa) Hanna - Bridesmaid
How they met : nine years ago when Glenn first started bringing Brandi around the family; sister of the groom & now sisters for life
Baillee Spitzmiller - Bridesmaid
How they met : attended Gazebo Daycare together; reunited at Summerville High School
April Strickland - Bridesmaid
How they met : freshman year at Summerville High School
Lindsay Adams - Bridesmaid
How they met : Trident Tech Dental Assisting Program in 2013
Elizabeth (Beth) Smith - Bridesmaid
How they met : through our boys (Randall & Glenn)
Jordan Smith - Bridesmaid
How they met : Trident Tech Dental Hygiene & Assisting at the same time, later realized we had mutual friends from high school
Randall Smith - Groomsman
How they met : both grew up in Ridgeville/Dorchester

Brian Biering - Groomsman
Older Brother of the Groom
David Lawson - Groomsman
How they met : high school & roommates

Justin Flowe - Groomsman
How they met : SCE&G and neighbor
Chuck Kimmons - Groomsman