Accommodations
Embassy Suites by Hilton Kennesaw
620 Chastain Road NW, Kennesaw, GA 30144
1-800-EMBASSY
A block of rooms at a special discounted rate has been reserved at the Embassy Suites Hotel in Kennesaw, GA. The hotel is located 4.4 miles away from The Grande, and shuttle service to and from the wedding will be provided for guests who choose to stay there.
Reservations can be made by clicking on the following link which will take you directly to our group's personal page provided by the hotel:
http://embassysuites.hilton.com/en/es/groups/personalized/A/ATLKSES-GWW-20160922/index.jhtml?WT.mc_id=POG
Arrangements can also be made by calling 1-800-EMBASSY and referencing the Embassy Suites by Hilton Kennesaw and the Gaut/Bryant Wedding Group.
The cutoff date for making reservations at the discounted rate is September 4, 2016.
Parking and Transportation
Parking at The Grande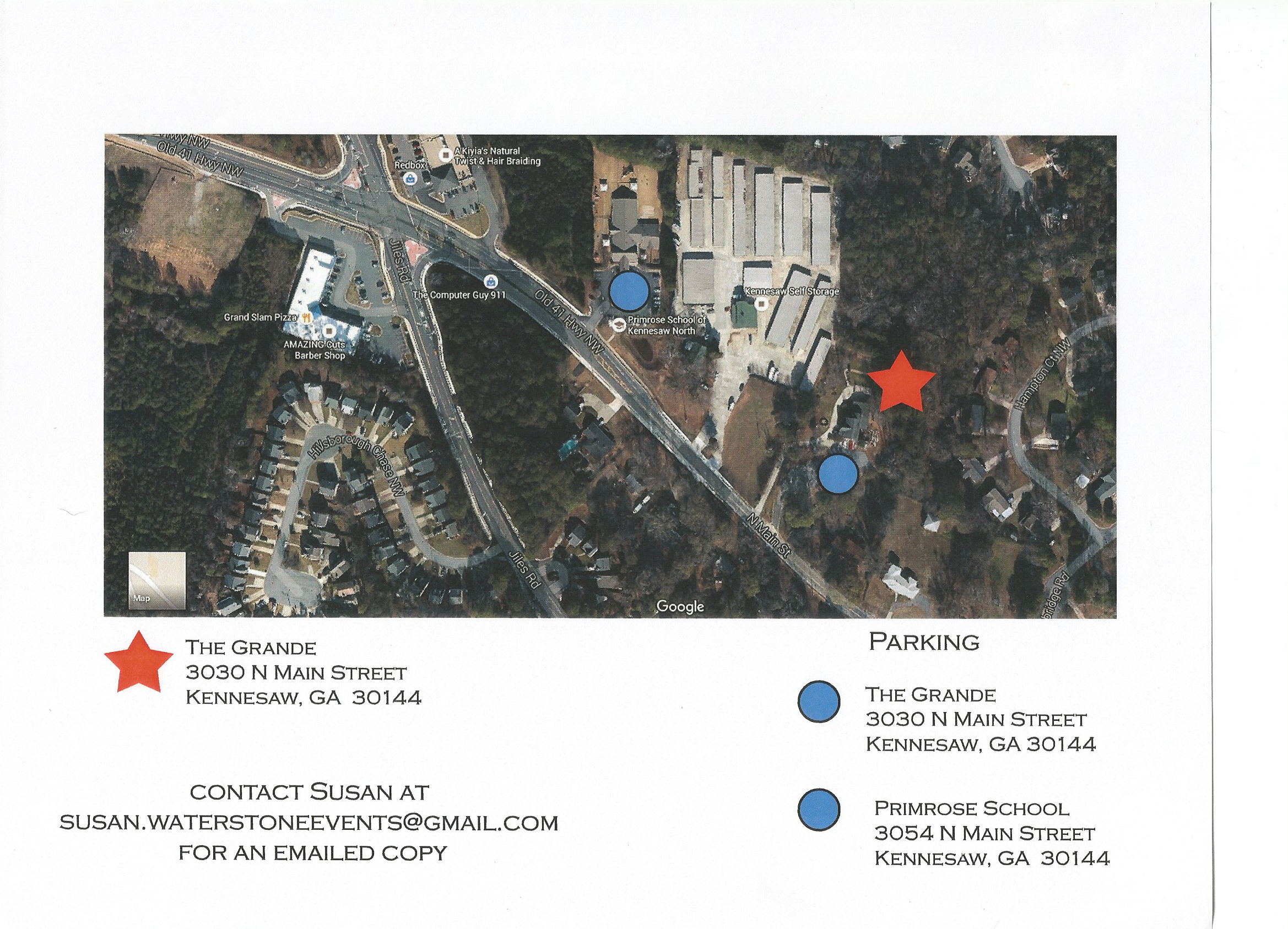 3030 N Main St, Kennesaw, GA, United States
770 974-4899
Parking will be available at The Grande and also next door at Primrose School. The address for Primrose School is 3054 N Main Street Kennesaw, GA 30144.
(The walk from Primrose to The Grande is MUCH shorter than it looks on the map)

Transportation to and from The Grande
Shuttle service to and from the ceremony/reception will be available for guests who choose to stay at Embassy Suites in Kennesaw where we have blocked a group of rooms at a discounted rate for the event. Hotel details can be found above under "Accommodations".