Our Story
How We Met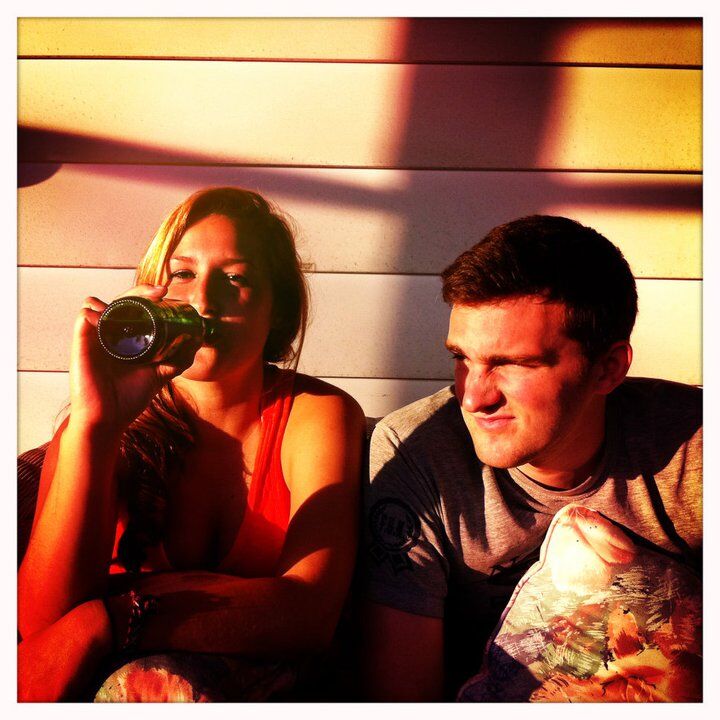 We met at American University, where, despite some shared classes and friends, we didn't find each other until late in our Senior year.
The Engagement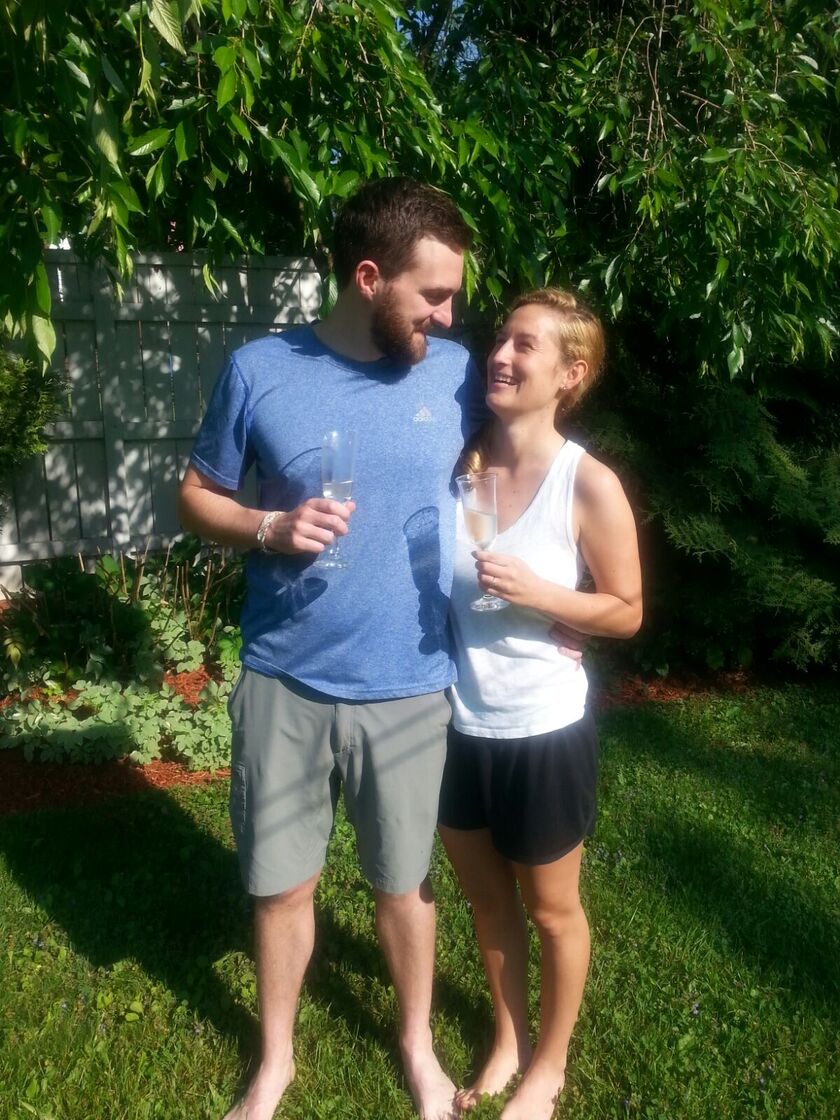 Memorial Day Weekend 2016
After a long nighttime drive from D.C. to Newburgh, Brooke woke up early ready to take Lola for a walk. Nate convinced Brooke to wait just a few minutes so he could join her, and rushed to hide the ring in his pocket. They walked through the Desmond Estate, a beautiful property across the street from the Politi house. Lola loves running through the estate which has a sweeping view of the Hudson River. As they walked, Nate repeatedly suggested they take a break in one of the many idyllic spots within the Estate. Brooke would have none of it and refused to stop.
"Brooke, can we hang out on the Porch"
"No, let's keep walking"
"Brooke, Can we stop in the garden?"
"No, let's walk through the woods"
"Come look at these flowers, Brooke"
"Why?"
...And so on and so forth.
As they walked back toward the house, Nate realized this wasn't going to go according to plan. He stopped Brooke in the middle of a large field, got on one knee and popped the question. In pure disbelief and excitement, Brooke failed to answer, repeatedly accusing Nate of joking. Finally, she said YES!
Happily Ever After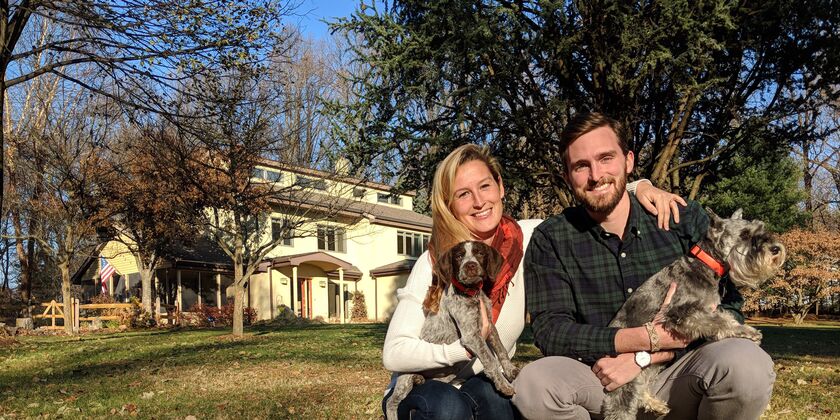 After almost a decade in Washintgon, D.C, we recently moved to Chester County, PA. We found a home in horse country (like Brooke always wanted), with enough space that we can play music as loud as we want (like Nate always wanted), and there are plenty of squirrels and other animals to terrorize (like Lola always wanted). We couldn't be happier with our move, and now are very much looking forward to celebrating with all of our friends and family!
The Wedding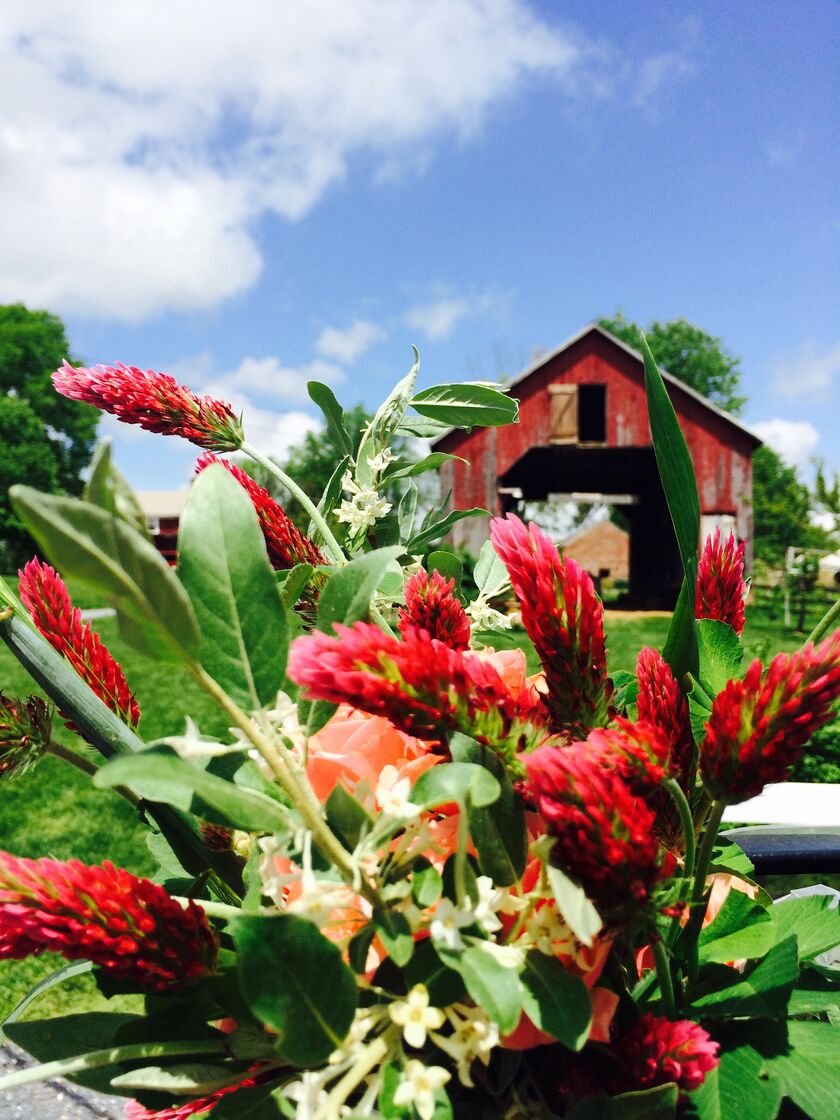 Saturday, June 23, 2018
6:00 PM
Attire: Cocktail
Ceremony and Reception
Rocklands Farm
14525 Montevideo Rd, Poolesville, MD 20837, USA
The ceremony will begin at 6 PM with the reception to follow, both will be held at Rocklands Farm. Rocklands Farm is 34 scenic acres located on an authentic, historical property in the Agricultural Reserve of Montgomery County, Maryland, just thirty minutes from Washington DC.
Wedding Party
Brie Sheppard - Maid of Honor
Monica Holman Politi - Bridesmaid
Leanne Politi - Bridesmaid
Missy Clarke - Bridesmaid
Bryce Sheppard - Groomsman