Our Story
How They Met - Caitlin's Version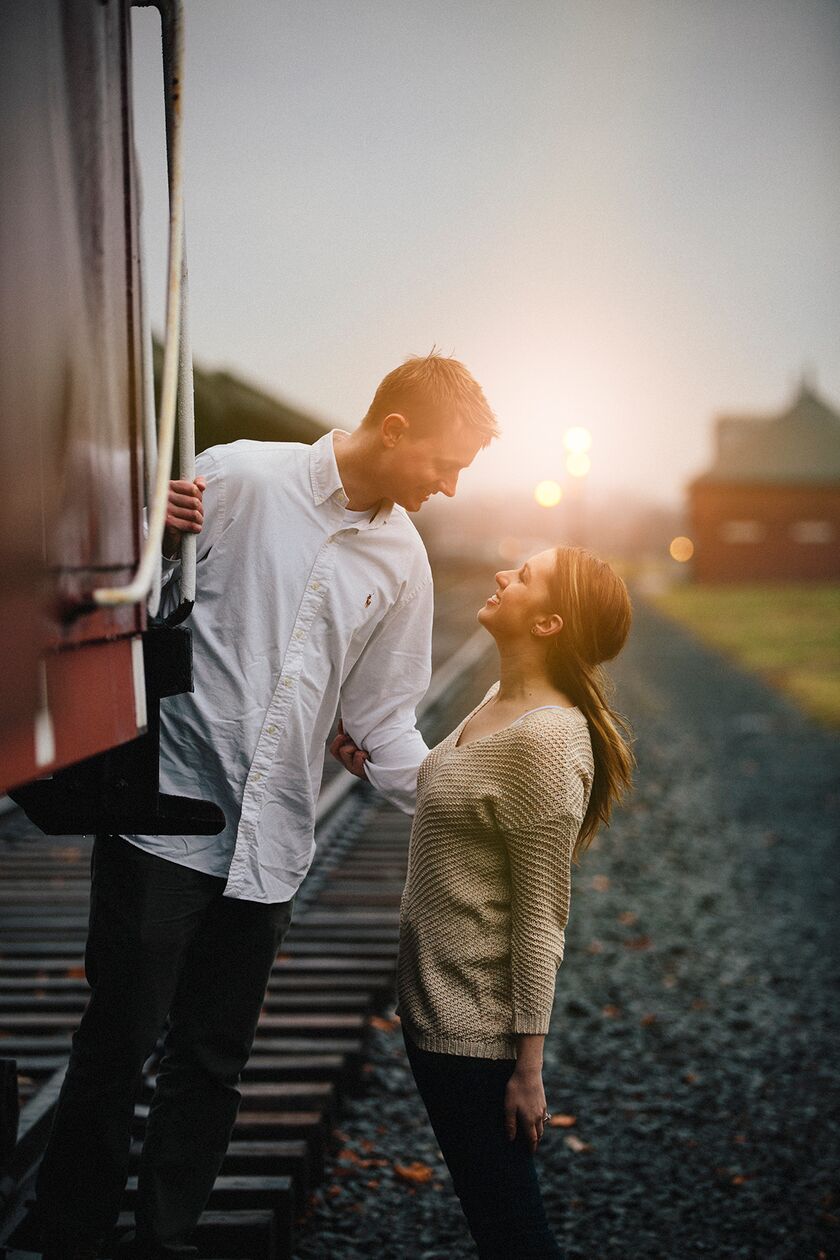 In her senior year at Rutgers University, Caitlin was the Activities Chairwoman and "Derby Diva" for her sorority - Gamma Phi Beta. One of the major activities she managed was her sorority's participation in "Derby Days", which was hosted by the Sigma Chi Fraternity. This philanthropic event, held annually to raise money for the Children's Miracle Network, culminated in a Lip Sync where sisters of each participating sorority teamed up with Brothers from Sigma Chi to perform a lengthy song-and-dance routine.
Caitlin and her Derby Days captain were tasked with "drafting" from a roster of brothers they believed would be a good fit for their team. Without knowing who many of the brothers were, Caitlin was given a recent fraternity composite photo to choose who she'd like to have on her team – one of these "cute" fraternity brothers happened to be the one-and-only Mark Edwards.
Once she met her Derby Days team, Caitlin chose Mark to be her dance partner for the Lip Sync because they were both the tallest individuals. She spent a great deal of time with him practicing a partner dance routine to Britney Spears' version of the song "I Love Rock and Roll". Despite one particular instance in which Mark, an otherwise coordinated dancer, attempted to lift Caitlin over his head and dropped her on the floor in front of the entire sorority, the two became very good friends and their friendship strengthened throughout the rest of their time at Rutgers.
After graduating in 2012, Mark took part in a summer shore house in Belmar, NJ, and Caitlin moved back to her childhood home in nearby Shark River Hills. She ended up spending a lot of time with Mark during the summer months, since they both had jobs that would begin in September. In a short amount of time, Mark and Caitlin finally admitted their romantic feelings for each other, and the rest is seemingly history!
How They Met - Mark's Version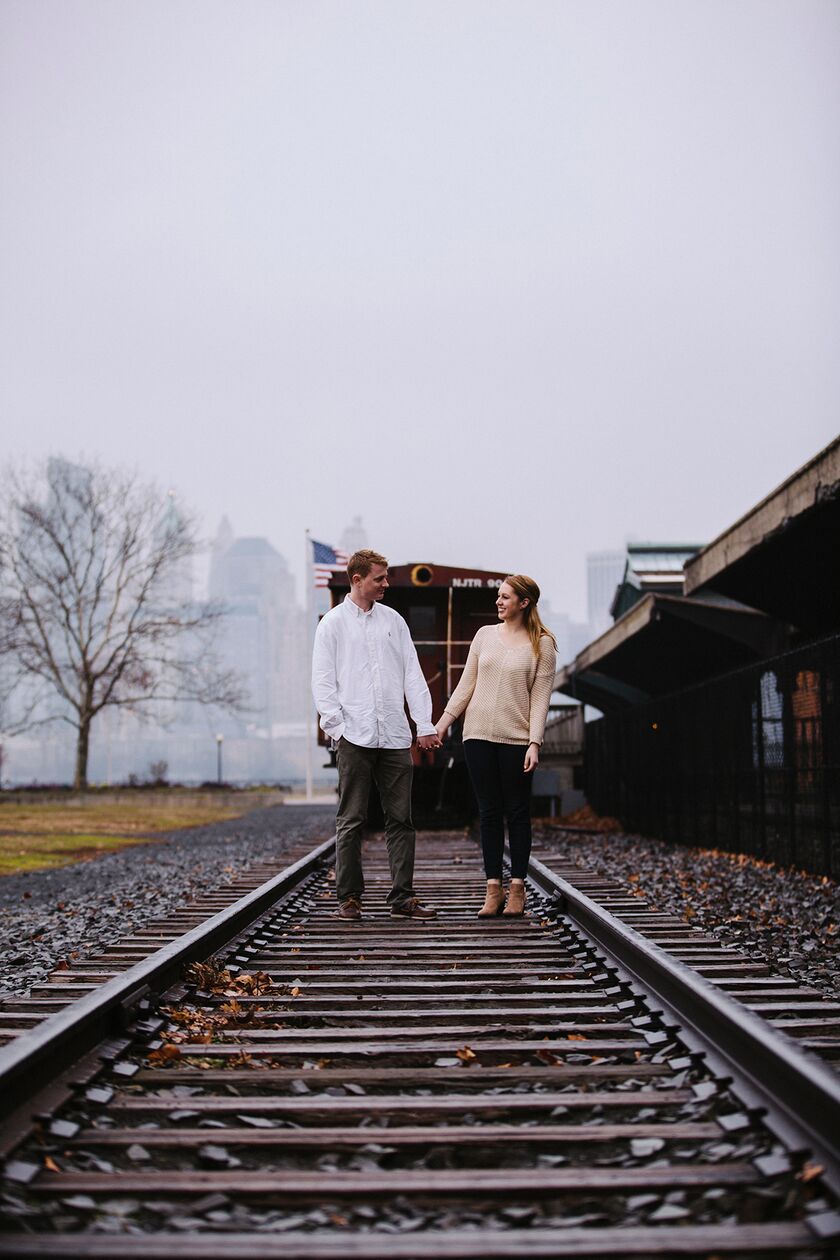 It is a little-known fact that Caitlin and Mark were actually acquainted 1 year prior to what is popularly believed, albeit in the same setting. Of course back then Caitlin was too cool for Mark. But as time progressed, so did their friendship. The two seemed destined to remain merely friends throughout most of their college years, especially when Mark dropped Caitlin on her head while performing a high-flying dance move during Sigma Chi Derby Days dance practice in the fall of 2010. However, minor bumps in the road like this were never going to be enough to keep these two apart.
As time progressed and the two friends grew closer and closer, Caitlin could no longer resist Mark's charm or deny her true feelings for him. Alas, Mark had been harboring his own romantic feelings for Caitlin. So it was only natural when their relationship took on new meaning in the summer of 2012, while enjoying the final months before adulthood. Mark and Caitlin spent the summer on the Jersey Shore making memories with their friends and with each other that will last a life time. It was also when the two fell in love, and realized that although the summer had to eventually end, that their love for each other never would!
The Proposal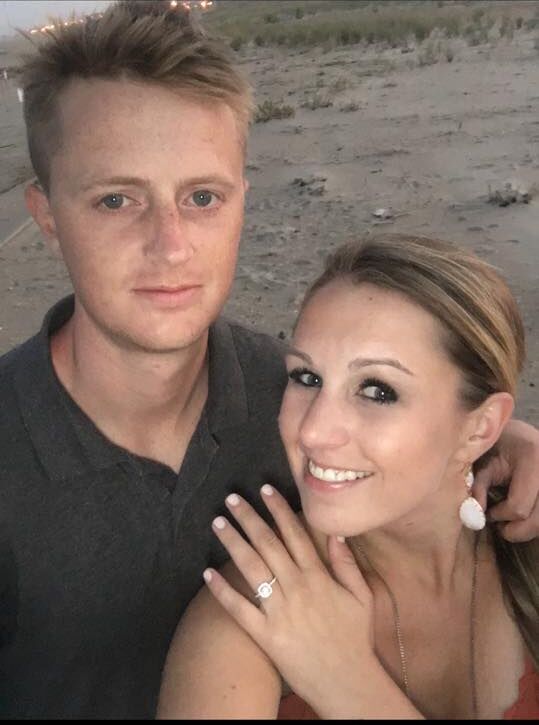 On Sunday, September 4, 2016, Mark took Caitlin out to dinner to celebrate the end of the summer at Moonstruck Restaurant in Asbury Park, NJ. Afterwards, they went on a sunset walk on on Spring Lake's south-end beach, where Mark got down on one knee and popped the question.
The Wedding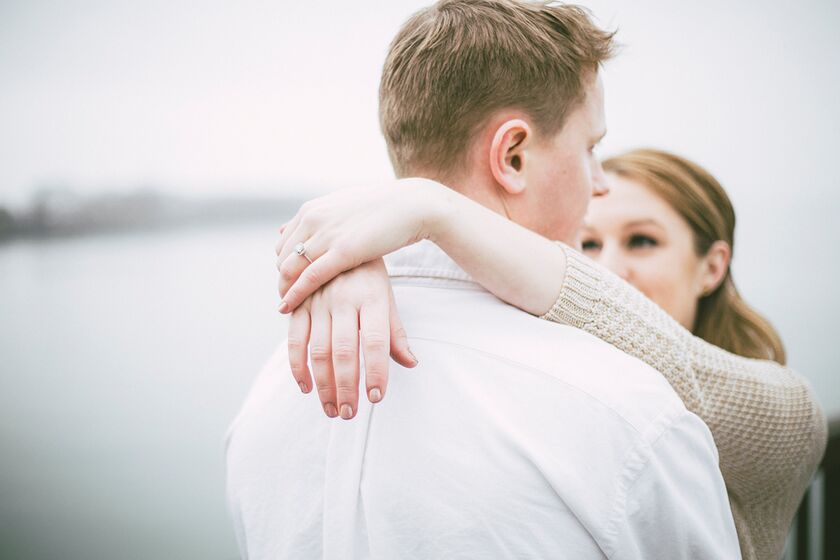 Saturday, October 28, 2017
2:00 PM
Ceremony
St. Catharine Church
215 Essex Ave, Spring Lake, NJ 07762, USA
Reception
Spring Lake Golf Club
901 Warren Ave, Spring Lake, NJ 07762, USA
Wedding Party
Kristen McMenamin - Maid of Honor
Stephanie Cajigas - Bridesmaid
Bride's friend from college and sorority "little"
Jennifer Caufield - Bridesmaid
Alyse Powers - Bridesmaid
Bride's friend from college and sorority "little"
Victoria Vullo - Bridesmaid
Bride's best friend from High School
Michelle Yampolsky - Bridesmaid
Bride's friend, roommate and sorority sister from college
Courtney Pope - Bridesmaid
Will Burke - Groomsman
Groom's friend from high school
Mike Demsia - Groomsman
Groom's friend from college & fraternity brother
Sean Malone - Groomsman
Groom's friend from high school
Kevin Ovalle - Groomsman
Groom's friend from college & fraternity brother
Eric Seider - Groomsman
Groom's friend from college & fraternity brother
Zach Wismer - Groomsman
Groom's friend from college & fraternity brother