Our Story
How we met
Carly and Ryan met in January 2012 at Loggerhead's Beach Grill on Folly Beach, SC. Carly was living in the area at the time and was out with her Maid of Honor, Kelly. That night, they met a group of hotshot firefighters that were spending their winter working with the local Department of Natural Resources. The group spent the evening talking, dancing and having a great time. Ryan asked Carly for her number and they spent a lot of time together over the next few months, until Ryan moved back out to Utah to rejoin his Wildland Firefighting Crew.
The two remained in contact and Carly even went out West to visit him. However, a busy fire season and thousands of miles between them made their future together unforeseeable. At times, their contact was sparse but they always managed to find each other again.
After more than a year of not seeing one another, Ryan was offered a job with the Cherokee Hotshots in Unicoi, TN. He called Carly one July afternoon to let her know they would now be closer and that he was planning a visit to Charleston, SC to see her. Once they saw each other again, it seemed as if no time had passed and they decided to give a relationship a go.
A few months later, Carly and Ryan moved in together in Johnson City, TN. While fire season can prove rough to many couples with WFF's being thousands of miles away for weeks on end, little to no cell phone service, and, at times, dangerous circumstances, these two have managed to find their way around this non-traditional relationship.
On May 16th, 2015, Carly and Ryan planned a weekend trip to Folly Beach...where it all began. They were riding bikes down to the beach when Ryan asked Carly if she would spend the rest of her life with him. She didn't believe him at first and it took a little convincing to make her realize he was being serious. In the end, of course she said yes! It couldn't have been a more perfect way to get engaged for these two.
Together, with their families,Carly and Ryan are looking forward to sharing their wedding day with close friends and family.
The Wedding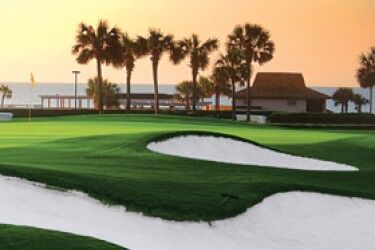 Saturday, November 12, 2016
4:00 PM
Ceremony and Reception
Dunes Golf and Beach Club
9000 N Ocean Blvd, Myrtle Beach, SC 29572, United States
The ceremony will be outside on the lawn, if the weather permits.
Wedding Party
Lyndsay Plemmons - Matron of Honor
Carly and Lyndsay can't remember when they actually became friends. They just were one day....and it's been a blast ever since.
Kelly Butler - Maid of Honor
Carly and Kelly met in Ireland and became friends when they ended up being neighbors in Charleston, SC
Emily Patrick - Bridesmaid
Carly and Emily have been friends since they were 3 years old.
Devin Soileau - Bridesmaid
Carly and Devin have been friends since they were 3 years old
Brooks Rankin - Best Man
Ryan and Brooks have been friends since college.... Brooks is very good at getting Ryan into trouble with Carly. Or maybe Ryan is very good at getting Brooks into trouble with his wife. Who really knows!!
Scott Mahoney - Groomsman
Scott and Ryan have known each other since the eighth grade.... They first met while at a hockey tryout, and have gotten themselves into many ridiculous circumstances ever since.
Jaimie Hopkins - Groomswoman
Jaimie is the younger sister of Ryan.
Lindsay Hopkins - Groomswoman
Lindsay is the youngest sister of Ryan.