Our Love Story
-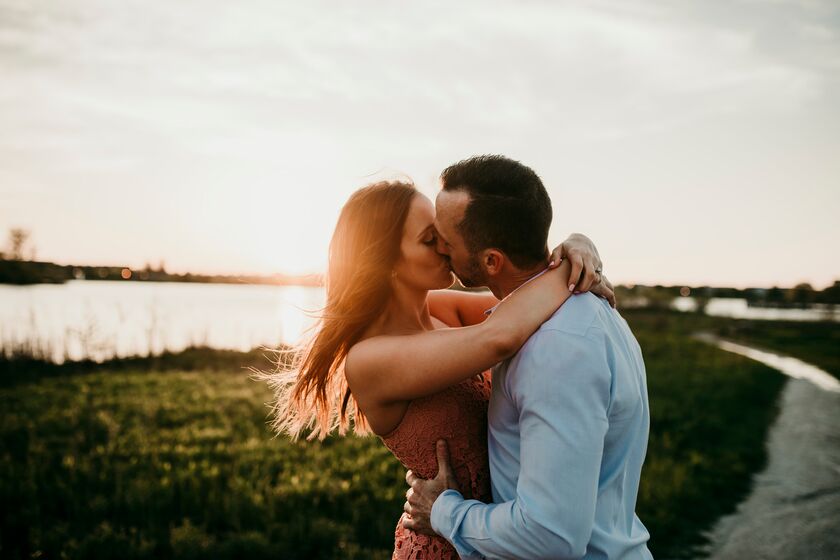 May 2013: We first met at my sister and brother-in-law's house. Chris was helping with electrical work and I was helping my sister clean. I pulled up in the driveway with my mom and noticed Chris was standing there, shoving sweet potatoes in his mouth (at the time, little did I know that this was a very normal occurrence for him).
July 6, 2013: We were at my sister's wedding - Chris claimed I "snubbed" him. I claim I was just drunk and don't remember seeing him.
December 4, 2013: Chris posted an inappropriate status on Facebook status (which makes complete sense now!) and I "liked" it (which is literally fuel to his fire)!
December 5, 2013: Chris messaged me on Facebook and we started talking.....all. day. long.
December 11, 2013: We went on our first date - "appetizers" and drinks. The first and only time, I've ever seen Chris ONLY eat appetizers.
February 15, 2014: Chris asked me if I wanted to get a place together. Really trusting that he wasn't a serial killer, I said yes!
April 5, 2014: Chris and I moved into our first apartment in the city.
December 30, 2016: We bought our first home together in the suburbs!
October 7, 2017: Our ENGAGEMENT! Chris sent my mom and I to get a manicure. How nice of him, right? Later, he asked if I wanted to do date night and get appetizers, said he wasn't STARVING. Very oblivious at that point. We were in the car and I asked where we were going and realized that we were right around the corner to the same place we had our first date. How ROMANTIC is he?? Chris turned appetizers into a dinner, of course and at one point said he had to go to the bathroom. He walked in the complete opposite direction of the bathroom, which was, at most, 5 ft away from our table. I didn't think anything of it until he got back to our table. Instead of questioning it, I rationalized it as one of Chris' weird antics (there's too many to question). I really do swear my parents raised me to be smarter than this. Dinner was done and we were walking back to the car and conveniently enough, where we had our first kiss is the same spot Chris got down on one knee and popped the question!
May 25, 2019: The day we will say "I DO"!
The Wedding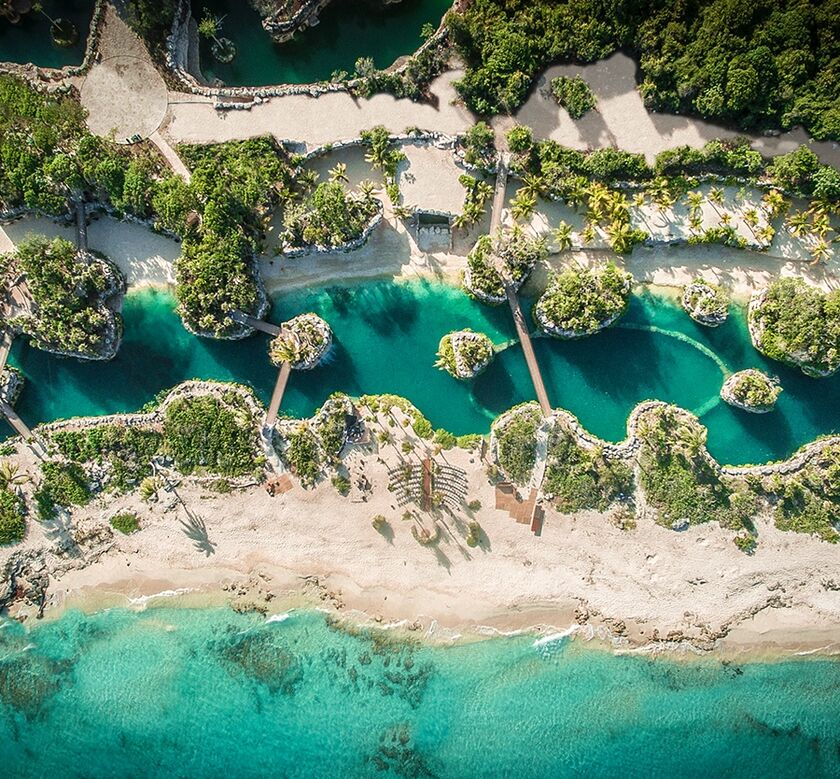 Saturday, May 25, 2019
Ceremony and Reception
Hotel Xcaret Mexico
Carretera Federal Chetumal-Puerto Juárez Kilómetro 282 Lt 023 2, Solidaridad, 77710 Playa del Carmen, QROO, Mexico
Formal invitations to come.
Please see Details tab for travel accommodations including rates and instructions on how to make reservations!