Ceremony & Reception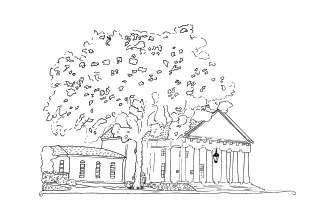 Saturday, July 17, 2021
2:00 PM - 9:00 PM
Attire: Cocktail
Ceremony
Christ the King Catholic Church
8017 Preston Rd, Dallas, TX, 75225
Reception
Arlington Hall at Oak Lawn Park
3333 Turtle Creek Blvd, Dallas, TX, 75219
The ceremony will be a full Catholic mass at Christ the King Catholic Church, starting promptly at 2 PM. Please note the break between the ceremony and reception. Our reception will begin at Arlington Hall at 5 PM. Our wedding block hotel, the Warwick Melrose, is a .4 mile walk from Arlington Hall. #ForRischardOrPoorer
Other Events
Rehearsal Dinner
Friday, July 16, 2021
Marie Gabrielle Restaurant and Gardens
2728 North Harwood Street, Dallas, TX, 75201, United States
By Invitation Only.
Wedding Party
Ali McDonough - Maid of Honor
Lauren Joyce - Bridesmaid
Kaitlyn Curran - Bridesmaid
Janey Umstattd - Bridesmaid
Future Sister-in-Law of the bride
Cat Galletti - Bridesmaid
Destinee Hardin - Bridesmaid
Natalie Harms - Bridesmaid
John Michael Rischard - Best Man
Matthew Rischard - Groomsman
Joey Rischard - Groomsman
Ted Huntington - Groomsman
Brad Stuhlreyer - Groomsman
John Pepelnjak - Groomsman
Charlie Traudt - Groomsman
Our Story
THE VERY BEGINNING
Nicholas and Christen met on May 3rd, 2014 in Louisville, Kentucky at the 2014 Kentucky Derby. While this sounds sounds rather high-class for two college kids, they promise you it wasn't at all. They also promise you that they never saw a horse that weekend since they were in The (infamous) Infield.

The two were introduced through friends as they arrived at the Derby. With just two weeks until Notre Dame's graduation weekend, neither was really looking for new friends. The only reason Christen paid much attention to Nicholas when they met (besides the fact that he was cute/wearing seersucker shorts) was that he told her that he was moving to Houston like she was. She didn't know anyone there and probably almost scared him off when she informed him they would have to be friends when they got to Texas.
DATING
Later that summer, Nicholas decided to send Christen a Facebook message since he didn't have her number yet. He asked her if she had been hanging out with any Notre Dame kids, and she invited him to Turtle Racing night at Little Woodrow's. This was on July 31st, 2014, and there's a silly photo deep in Christen's Instagram to prove it.
In early October, Nicholas realized that they were both going to Dallas one weekend, and so he offered her a ride there. They ended up hanging out most of the weekend and had the best time the 2014 OU TX game, the Texas State Fair and at his family's house watching Notre Dame football. After that weekend, they knew that they were more than just friends. In October, the two went on their first date to Cyclone Anaya's in Midtown, and a few months later, on the first day of 2015, Nicholas asked Christen to be his girlfriend.
In the years since, Nicholas and Christen have been each other's constant throughout all the changes in their lives. They've spent time apart when Nicholas briefly lived in New York and when he moved back to Dallas before her and time together on weekend trips back to their alma mater and to visit friends around the country. They've developed an obsession with bulldogs that they follow on Instagram. They never miss watching a Notre Dame football game and still would probably stop by Turtle Racing (if they're being honest). And they dream of one day getting actual seats at The Kentucky Derby where it all began.
THE ENGAGMENT
On July 14th, 2019, Nicholas asked Christen to marry him on a walk along the beach between Watercolor and Seaside, Florida. Christen ugly cried throughout the engagement and the following photo shoot that Nicholas had organized. It was the most beautiful thing they could have ever imagined. Afterwards, they went back to his family's beach house to lots of tears, hugs, smiles with Nicholas's family and tears/FaceTimes with Christen's family. The two toasted with champagne from January 1992 when Nicholas was born, which was simultaneously the most sentimental moment and hilarious since the champagne happened to be a bit flat and dark brown from age. They both haven't stopped smiling since.