Our Story
Our Story
Christina & Dave met in Nairobi, Kenya in July 2014. They love spending time together in their garden with their dog Olive, drinking sundowners, and occasionally dancing free style in the living room. Special weekends are spent exploring Kenya on safari.
In March 2015, Dave surprised Christina with his spontaneous marriage proposal by grabbing baby's breath from a mason jar on top of a Tusker barrel at a local gin joint. She immediately said yes and they called their relatives across the globe to share their joyous news.
The Wedding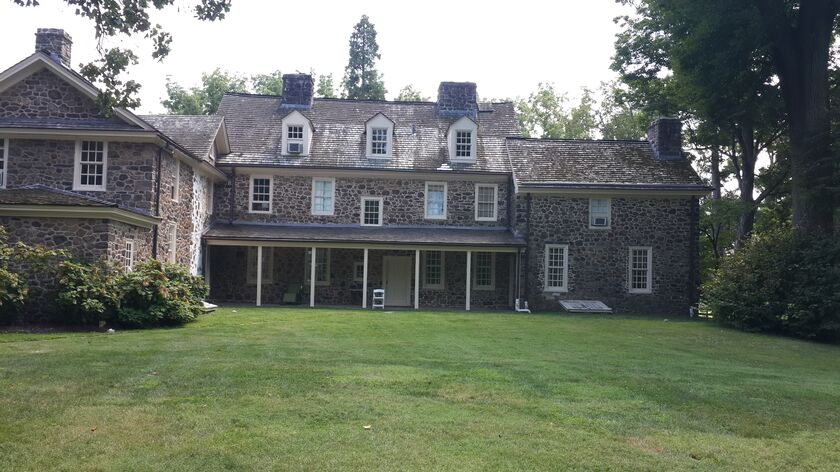 Saturday, May 7, 2016
Attire: Cocktail; Kentucky derby hats and fascinators encouraged
Ceremony and Reception
Waynesborough Historic House
2049 Waynesborough Road, Paoli, PA 19301, United States
Garden wedding with Ceremony and Reception at the same location.
Ceremony- 4:00 PM
Cocktail- 4:30 PM
Dinner- 6:00 PM
Important Numbers:
Bride: 610-203-4697
Father of the Bride for transportation questions: 484-
Other Events
Philadelphia River Cruise CANCELLED
Friday, May 6, 2016
5:00 PM
Independence Seaport Museum
211 South Christopher Columbus Boulevard, Philadelphia, PA 19106, United
Wedding Party
Carolyn Power - Maid of Honor
Carolyn is Christina's younger sister. Only 13 months apart Christina has never known life without her. Their childhood was full of playing with the same toys, never the same boys (except maybe one), and wrestling over clothes. Carolyn has visited Christina in Kenya, and they also took a memorable trip together to New Orleans for the Jazz festival. Although communication may be sparse at times, their sisterly love for each other is solid.
Tara Hewlett - Bridesmaid
Tara and Christina have been friends since high school, although they became closer after both returned to the Philadelphia region post college. They have a shared love for convertibles, unaffordable garden shop/cafes, and travel. Tara is super crafty and fancy.
Jaime Shannon - Bridesmaid
Jaime and Christina met on the 9th floor of Tower B (Business School Floor) at the University of Pittsburgh, and instantly learned they were from the same area back home in Delaware County. Christina happily remembers when Jaime took the two down to her family home in North Carolina's Outer Banks. They have been lucky to twice meet up in Africa; the first time being whilst Jaime was completing her MBA and on a study trip in South Africa. Most recently Jaime visited Christina and Dave in Kenya, and went on an exotic safari to Samburu. Also joining was fellow Pitt alumna, Allison Marino. Jaime is currently working on keeping the beat of which may be demonstrated on the dance floor in the near future.
Kiera Power - Flower Girl
Kiera is Christina's three year old niece, and the daughter of Jack (Christina's older brother) and Erin. She loves Minnie Mouse.
Allison Marino - Bridesmaid
(Honorary Bridesmaid)
Allison and Christina met as freshman year roommates at the University of Pittsburgh. Despite the 11 inches in height difference, they have many similar interests. Both joined a co-ed business fraternity and started similar career paths as auditors in one of the big 4 accounting firms. They were also roommates during a debaucherous summer in Sea Isle City, and as yuppies for a year in Manayunk.
Their similar paths diverged once Allison moved to Washington D.C. however, their shared passion for travel kept them connected. Allison visited Christina and Dave in Kenya on an unforgettable safari/ coastal adventure.
Sadly, Allison is missing the big day due to a prior obligation in China as part of her ambitious MBA programme. Good luck Allison!
Apostolos Alafogiannis - Best Man
Former underwear model and billionaire playboy, Apostolos, met Dave when they became flatmates in Plymouth University. They have been on many international adventures together involving diving, piracy, and a particularly grueling arctic expedition.
Tom Leaning - Groomsman
Tom is Dave's younger brother. The Leaning boys grew up skiing all over Europe, and Tom continued his life adventures living abroad in both Australia and Canada. Tom currently lives in London and is pursuing his passion of film editing. Tom recently visited Dave and Christina in Kenya and introduced the couple to his lovely Mexican fiancée, Tamara.
Dylan Power - Groomsman
Dylan is Christina's younger brother...like seriously younger (he's only 18) and legally not allowed to drink at the wedding due to USA's prudent liquor laws. He is by far the coolest of the Power siblings.