Cities
Flagstaff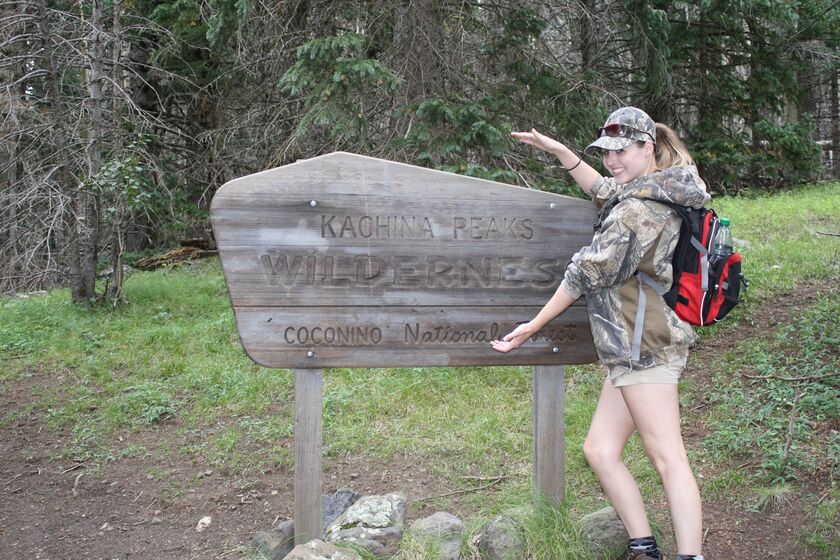 Flagstaff is Northern Arizona's college town and the place where Misty grew up and went to college. Flagstaff boasts and impressive number of breweries as well as a number of quaint shops in it's downtown. Flagstaff is also home to Misty and Chris's favorite used bookstore, Bookmans. Sure there are other locations in Arizona but the one in Flagstaff has the best selection by far.
Misty and Chris took their first hike here up the Kachina Peaks trail. There are many hiking and outdoor opportunities in and around Flagstaff. It's high altitude makes for a pretty mild summer so take the opportunity to get outside!
Despite all the shopping, hiking, and beer Flagstaff is best known as the home of the Lowell Observatory where, in 1930, Pluto was discovered. Locals are still a bit butt hurt about their discovery being reduced to a dwarf planet.
Located 1.5 hours north east of Chino Valley.
Jerome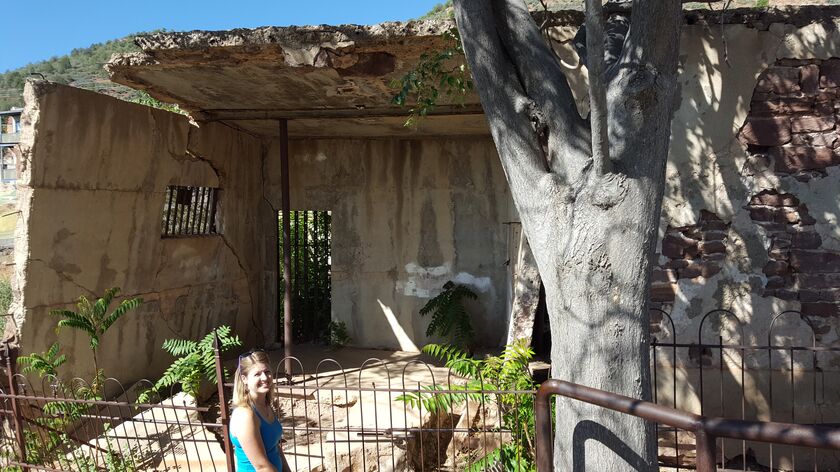 Jerome is an 1800s mining town perched precariously on the side of Cleopatra Hill between Prescott and Flagstaff. Infact, the 30 degree incline has caused several of the cities buildings to slide down the hill. You can even visit the famous Sliding Jail!
Why visit? Jerome is home to several tasting rooms for regional wines, boasts a variety of artsy fartsy shops, and is perhaps best known for it's several 'haunted' attractions like the Jerome Grand Hotel which was once a hospital. If you're hungry we suggest The Haunted Hamburger.
Located 1 hour east of Chino Valley.
Prescott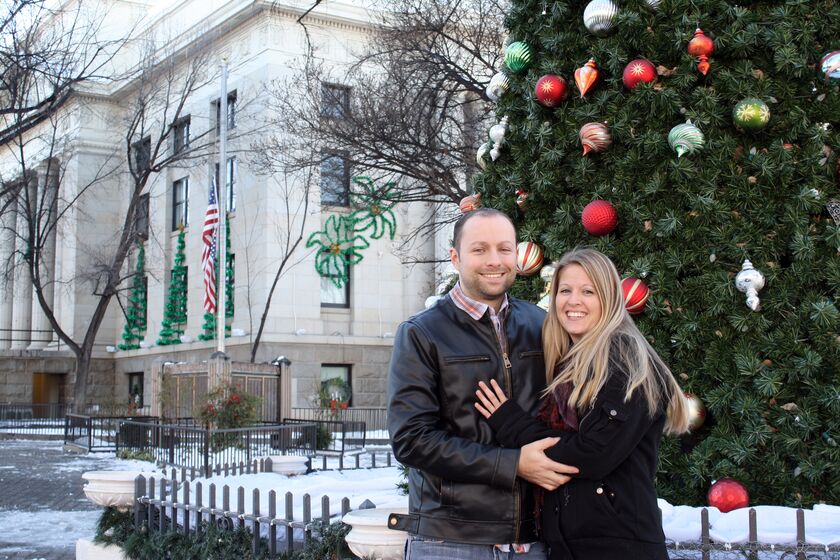 Prescott (pronounced Press-kit, like biscuit, it's a proper noun so get over it), with it's historic court house and old timey shoppes has always reminded Chris of a bit of Atascadero and San Luis Obispo. Park your car in the downtown and walk to several antique stores, a couple ice cream shops, and a bunch of bars, breweries, and restaurants. Immediately outside of town there is lots of hiking, camping, and fishing to be had. Spend any amount of time here and you'll see why it's one of Misty and Chris's favorite places to visit.
Located less than 15 minutes south of Chino Valley.
Sedona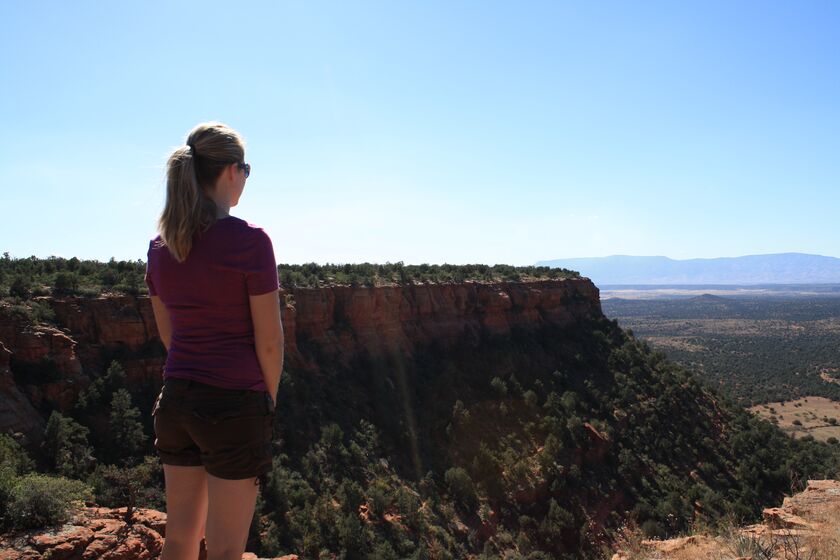 Sedona is a site to behold. Beautiful Redrock formations and mild weather (by Phoenician standards) makes Sedona an ideal hiking destination. In fact, Chris proposed to Misty on just such a hike. Standing out on the precarious rock formation known as Devil's Bridge Chris dropped to one knee and tried not to look down. If you have the time to spare even a drive through Sedona is worth the trip.
Mike Rowe paid homage to the the little city in an episode of his podcast The Way I Heard It that, if you're into history, is worth a listen.
Located 1.5 hours east of Chino Valley.