Our Story
Cindy's version of when we met
So, he's going to say that I didn't even notice him or care about him, but obviously we won't believe him. Right? :) We met at Muchan 2016 in Prague. In my world of ministry, it's not so weird to meet someone at a conference in a different country.
To be honest, David has a much better memory than I do, so he can share more of the details. We had a couple conversations here and there throughout the week, and I enjoyed talking to him. He exuded confidence, but with a kindness and genuine desire to know about others. I thought that was an attractive quality, but certainly not enough to put myself out there to someone I've just met. Good thing we had a few more days to get to know one another. I will say that I had a feeling he was interested because I noticed that he would make his way to wherever I was in a room. It worked to my advantage when I didn't have any money on me one day, and he bought me hot cocoa. :) I thought that was cute. I was even nice when he beat me while playing exploding kittens on New Years Eve (I tend to be slightly competitive).
I accepted his friend request the day we all left, said that it was nice meeting him and perhaps our paths will cross again some day. Who knew? ;) After a couple months of exchanging birthday posts, likes, and comments, David finally had the courage to send me a message on facebook. We sent each other messages every couple days. And then after I spent a week in Haiti, he asked me how it was. We've been talking everyday ever since then. :)
The Proposal-Cindy's version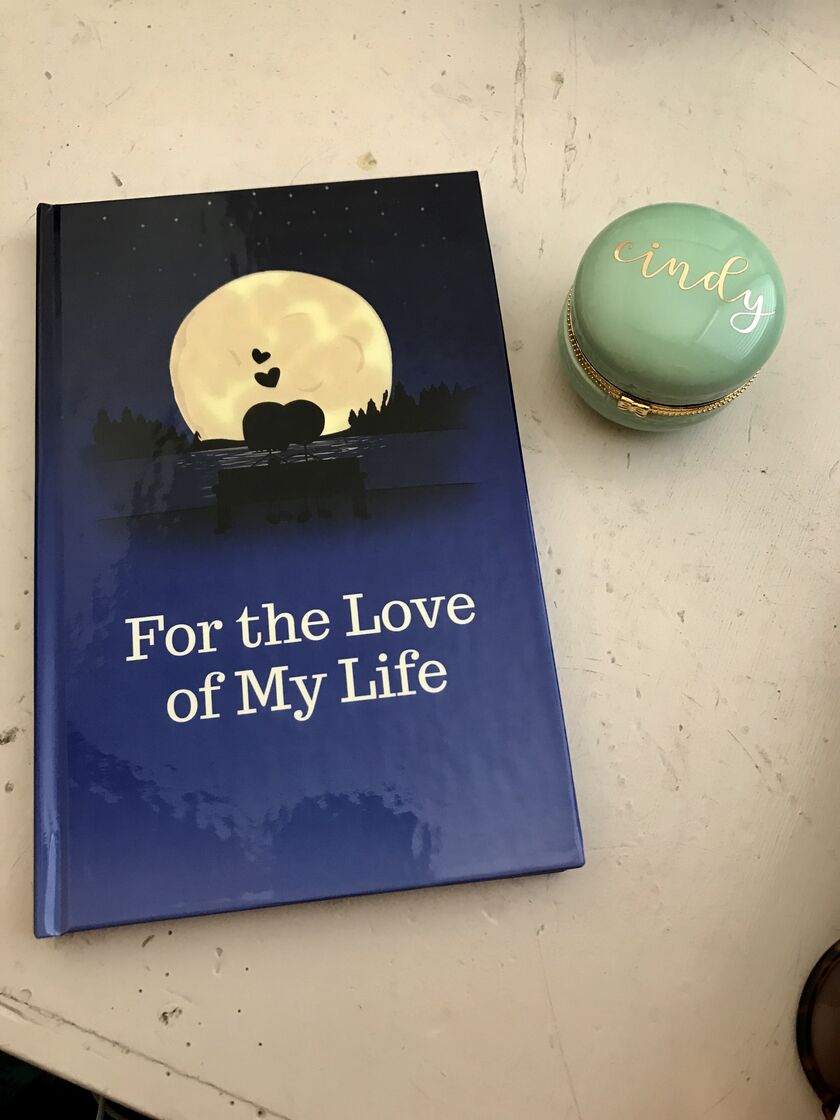 Since we had already been talking about timeline, I was expecting a proposal sometime soon. :) What I was not expecting was David surprising me with a visit.
He had been planning this for quite some time. He got my friend, Jen, to help him out, since he lives 3000 miles away.
Jen was texting me to visit her in South Lake Tahoe sometime soon, preferably before her father-in-law was coming to stay with them for several weeks. I had cancelled my original visit in mid-May, so I had to make it to Tahoe even for one night during Memorial Day weekend.
I wasn't so sure, but David insisted that I go. I needed a break and some good quality time with Jen. He even encouraged me to go get a manicure and pedicure beforehand... because I tend to bite cuticles, at least that's why I thought he was telling me to get a manicure ;)
I get to Tahoe Saturday morning and spend the whole day with Jen and her family. I went minimalist to Tahoe. It was a 24 hour retreat, so why would I need to take makeup and a nice outfit?! While Jen was keeping her cool in Tahoe, David was secretly making his way to CA. That part is the most impressive. He had it all figured out.
He thought about every detail- pretending to be at a conference, his find friends app "not working", when we were able to FaceTime (because he said he would be busy at the conference) and how often to text since he would be flying for 6 hours (conference didn't have the best reception is what he said). I was not even close to being suspicious. I believed everything he was telling me!
On Sunday morning, Jen and I were supposed to have just Cindy and Jen time at Revive Coffee (a special place for David and me). I waited for over two hours to get my coffee. She was stalling because David was driving up to Tahoe from Modesto. I just wanted my coffee. As we were driving to Revive, Jen's friend, "Dina", was calling to tell Jen she was in town. I learned later that Dina was really David. :)
We get to Revive, and it is pretty crowded. After getting our drinks, Jen suggested that we go sit outside in the backyard. I didn't see any empty seats in the sun, but she insisted we at least look for seats. As we walk towards the back of the garden, I notice the owner getting the space ready for a wedding happening later. But to the far right, I see David just sitting there! I freaked out to say the least. I still didn't know he was about to propose. I thought he was just surprising me with a visit. BUT, after he sat me down at the table with him, he handed me a book that he had made. THEN I KNEW. I was so excited, and also still freaking out that he was there with me, so I just skimmed through the book. (I read through it more carefully with David at a later time). So much thought put into every detail. Anyways, back to the proposal. As I got closer to the end of the book, David stood up, grabbed something from his bag, and got on one knee. The last page of the book said "will you marry me?" So, I happily said yes... before he actually asked me in person :) He asked if I would be stuck with him forever. AND, of course I said yes!
The Wedding
Saturday, November 10, 2018
2:30 PM
Attire: Formal- (suit & tie, dresses)... have fun though!
Ceremony
CV Rich Mansion
305 Ridgeway, White Plains, NY 10605, USA
Reception
CV Rich Mansion
305 Ridgeway, White Plains, NY 10605, USA